Indian Americans Grace the 2020 Forbes 400 List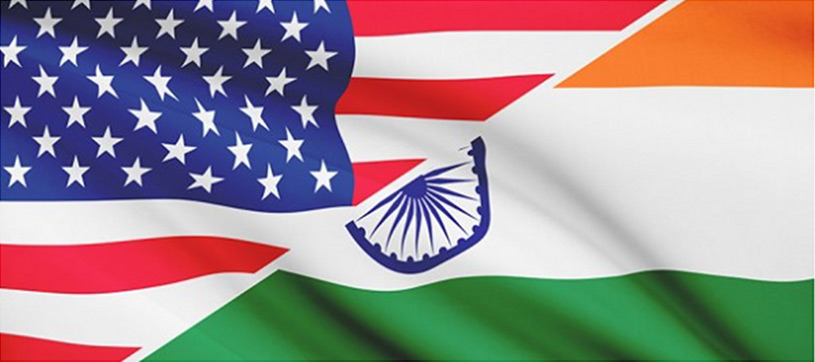 Over the past four decades, Forbes magazine has tracked the fortunes of the wealthiest Americans through its annual list of 400 top earners. According to this year's list, the total wealth of individuals on the list comes in at $3.2 trillion. Despite the COVID-19 pandemic, America's richest individuals have done better than ever. This year, seven Indian Americans grace the list of America's wealthiest billionaires.
Among these Indian Americans, CEO of Zscaler, Jay Chaudhry, comes in ranked at 85 with a net worth of $6.9 billion. In 2018, he was awarded the title "EY Entrepreneur of the Year" in Northern California. Following Zscaler's March 2019 IPO, Chaudhry was assured of becoming a billionaire.
Romesh Wadhwani, chairman and CEO of Symphony Technology Group, comes in next ranked at 238 with a net worth of $3.4 billion. Wadhwani was given an honorary doctorate by IIT, Bombay, in August 2018. He is also the oldest Indian American on the Forbes 400 list.
The co-founder and CEO of Wayfair, Niraj Shah, ranked 299 and at age 46 is the youngest of the group. His net worth is $2.8 billion, and he is also included on Forbes Impact 50 list as an "Investors seeking profit – and pushing for change."
The founder of Khosla Ventures, Vinod Khosla ranked 353rd with a net worth of $2.8 billion. He was also included as one of the 400 richest people in the United States in 2014.
Indian Americans Rakesh Gangwal of InterGlobe Aviation, Aneel Bhusri, CEO of Workday, and Kavitark Ram Shriram, an early Google backer all ranked 359th each with a net worth of $2.3 billion.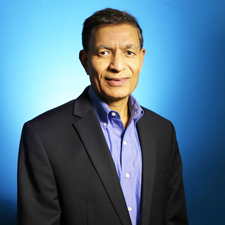 Jay Chaudhry
(CEO, ZScaler)
Forbes Rank: 85
Net Worth: $6.9 billion
Jay Chaudhry, 61, is the CEO of cybercity firm Zscaler, which Chaudhry founded in 2008. The company went public in March 2018, and he and his family make up 45% of the NASDAQ-listed firm. Prior to Zscaler, Chaudhry established four other tech companies: SecureIT, CoreHarbor, CipherTrust and AirDefense. Chaudhry is also a board member of Air2Web. Chaudhry decided to attend US graduate school in 1980 and now lives in the Bay Area. In 1996, Chaudhry and his wife, Jyoti, quit their jobs to invest their savings in their first startup, the cyber security firm SecureIT.
Romesh T. Wadhwani
(Founder and Chairman, Symphony Technology Group)
Forbes Rank: 238
Net Worth: $3.4 billion
Romesh Wadhwani is the CEO and Chairman of Symphony Technology Group. In 2017, Wadhwani combined nine of his companies that focus on artificial intelligence (AI) into a new group SymphonyAI. After graduating from IIT, Wadhwani went to Carnegie Mellon and received a PhD in electrical engineering in 1972. Symphony brings in $2.5 billion in annual revenue. He and his brother Sunil founded the Wadhwani Institute of Artificial Intelligence at the University of Mumbai in 2018, which generates around $30 million of business.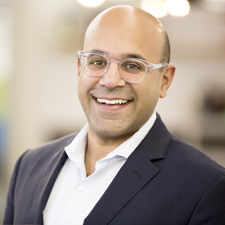 Niraj Shah(Co-founder and CEO, Wayfair)
Forbes Rank: 299
Net Worth: $2.8 billion
Niraj Shah, 46, is the co-founder and CEO of Wayfair, an online home goods retailer platform. In 2002, Shah and co-founder Steve Conine first began Wayfair, which now offers over 18 million products. Shah generated $9.1 billion in net revenue in 2019, a 35% increase from the previous year.
---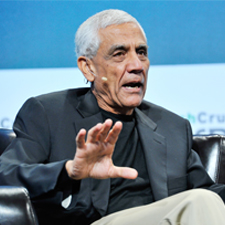 Vinod Khosla (Founder, Khosla Ventures)
Forbes Rank: 353
Net Worth: $2.4 billion
Vinod Khosla, 65, is the founder of Silicon Valley venture capital firm, Khosla Ventures. His firm invests in experimental technologies such as robotics and biomedicine. In 1982, He co-founded computer hardware firm Sun Microsystems with Scott McNealy, Andy Bechtolsheim and Bill Joy. Khosla spent his 18 years at venture capital firm Kleiner Perkins Caufield & Byers before launching his own firm. In 2019, Khosla stated that artificial intelligence can replace traditional industries such as music and radiology.
---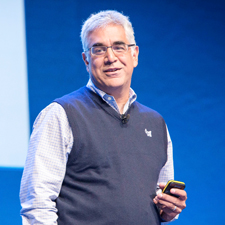 Aneel Bhusri
(CEO and Co-founder, Workday)
Forbes Rank: 359
Net Worth: $2.3 billion
Aneel Bhusri is the CEO of Workday, a business software firm that he began along with co-founder Dave Duffield, who is co-founder and former chairman of PeopleSoft. Bhursi began his career in the early 1990s at PeopleSoft, where he became vice-chairman. He also works for venture capital firm Greylock Partners as an advisory partner. Bhursi earned an MBA from Stanford and studied electrical engineering at Brown University. Bhusri has made it to the Forbes Midas List six time since 2008.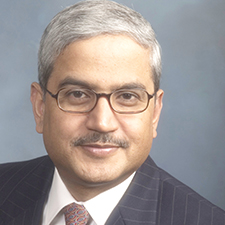 Rakesh Gangwal
(Airline Veteran)
Forbes Rank: 359
Net Worth: $2.3 billion
67-year-old airline veteran Rakesh Gangwal made his fortune with InterGlobe Aviation, the parent organization of IndiGo, India's largest budget airline with market share. In 1984, he began his airline career and joined United Airlines. He later joined US Airways Group as its chairman and chief executive. In 2006, Gangwal co-founded IndiGo with friend Rahul Bhatia with one aircraft.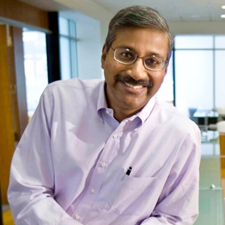 Kavitarak Ram Shriram
(Managing Partner, Sherpalo Ventures)
Forbes Rank: 359
Net Worth: $2.3 billion
Kavitark Ram Shriram, 63, is an early Google backer who has sold most of his stock, but still remains on the board of his parent company Alphabet. He studied mathematics at the University of Madras. After moving to the United States in 1994, he joined Netscape as an executive. In 1998, he became the vice-president of Junglee, a comparison shopping firm acquired by Amazon. In 2000, Shriram left Amazon and has been investing in technology startups since then through his firm Sherpalo Ventures.
Forbes magazine, wealthiest Americans
annual list of 400 top earners
COVID-19 pandemic
America's wealthiest billionaires
CEO of Zscaler
Jay Chaudhry
EY Entrepreneur of the Year
Romesh Wadhwani
chairman and CEO of Symphony Technology Group
honorary doctorate by IIT
The co-founder and CEO of Wayfair
Niraj Shah
The founder of Khosla Ventures
Vinod Khosla, Rakesh Gangwal
InterGlobe Aviation
Aneel Bhusri
Kavitark Ram Shriram,
Google backer
NASDAQ-listed firm
SecureIT
CoreHarbor
CipherTrust and AirDefense
Air2Web
SymphonyAI
Wadhwani Institute of Artificial Intelligence at the University of Mumbai
Silicon Valley venture capital firm
robotics and biomedicine
Sun Microsystems with Scott McNealy
Andy Bechtolsheim
Bill Joy
artificial intelligence
traditional industries such as music and radiology
PeopleSoft
electrical engineering at Brown University
InterGlobe Aviation
US Airways Group
IndiGo, aircraft
parent company Alphabet
University of Madras
firm Sherpalo Ventures