Indian-Origin Doctors Helps Develop AI To Detect Brain Hemorrhage In Seconds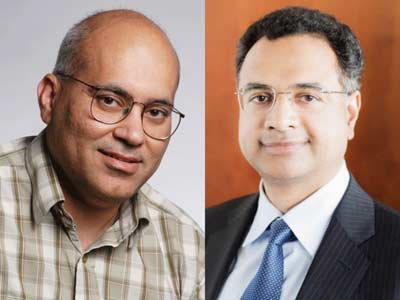 Is AI better in finding brain hemorrhage than human experts? Well, meet the researchers who have trained AI to accurately detect even the most complex brain hemorrhage cases to save lives in seconds.
When it comes to medical emergencies, we all know, every second can make a significant difference, and this technology is that difference. Scientists at UC San Francisco and UC Berkeley have developed a fully convolutional neural network, called PatchFCN that can identify abnormalities in head CT scans with comparable accuracy to highly trained radiologists.
Indian-origin Jitendra Malik, PhD, with UC Berkeley is one of the co-authors of the study. He is a professor of electrical engineering and computer sciences at Berkeley and is known for his work in computer vision. According to Malik, "Given the large number of people who suffer from traumatic brain injury every day and are rushed to the emergency department, this has very big clinical importance. That convinced me to work on this problem."
The reason why this AI works with such amazing accuracy is the training data that has been fed into the algorithm. The data compromised of a convolutional neural network with over 4,396 CT scans.
Another Indian American co-author of the study, Pratik Mukherjee, MD, Ph.D., said, "The hemorrhage can be tiny and still be significant. That's what makes a radiologist's job so hard, and that's why these things occasionally get missed. If a patient has an aneurysm, and it's starting to bleed, and you send them home, they can die." Mukherjee is a professor of radiology at UC San Francisco.
The AI as of yet isn't ready to replace a doctor, but it can be of considerable help to the doctors in determining the existence of hemorrhage and its various types instantaneously, which is time-sensitive and early Detection could help save the life of an individual with proper treatment.
Indian American
AI To Detect Brain Haemorrhage
Jitendra Malik
Pratik Mukherjee
PatchFCN
finding brain haemorrhage
UC Berkeley
UC San Francisco