Indian Skin Care Brands That Stay True to Ancient Rituals
Maintaining healthy skin is something in which Indians are masters. Many brands worldwide have begun to use natural ingredients well known in Indian skin care routines. Several new skincare brands founded and owned by Indians and Indian Americans are making miracles and helping people curate healthy, glowing skin.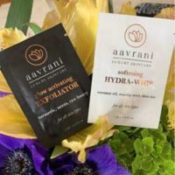 Here's a look at some natural brands to add to your skin care routine.
aavrani 
With the tagline "Inner confidence, outer radiance," aavrani is one of the highest selling Indian skincare brands right now. Co-founded by Rooshy Roy and Nina Davuluri, former Miss America, aavrani strives to honor ancient Indian rituals, and the pair have re-imagined luxury skincare with the right use of ingredients to produce highly effective solutions. Ingredients like tumeric, neem oil, coconut oil, and rose water ensure the brand remains paraben-free and all-natural.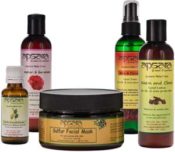 Apsara Skin Care 
Founded by scientist Sheetal Rawal, Apsara Skin Care is another leading Indian skin care brand with products rich in natural active ingredients. Inspired by Ayurvedic traditions, Rawal created a skin care line that encourages customers to "Go natural, It is good Karma." Try out their customized lines of serums and moisturizers based on your skin type.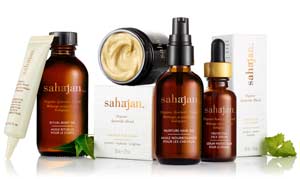 Sahajan
This brand came about when founder, Lisa Mattam, realized the dangers of applying toxic chemical-laden creams. Given her parents grew up in Kerala, she was well aware of how natural, plant-based creams and oils could work wonders for hair and skin health. Staying true to traditions, Mattam worked with Ayurvedic doctors in Kerala to develop a line that includes a cleanser, face cream, and oils to nourish and promote healthy skin.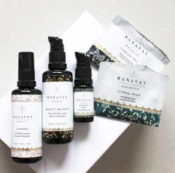 Ranavat Botanics
Founder Michelle Ranavat is passionate about botanics and has a special connection to the ingredients used in Ranavat Botanics products. Believing less is more, Ranavat Botanics forumlates products using the fewest of simple ingredients such as amla, neem, jasmine, and tumeric, for the best results. Ingredients are sourced from trusted locations staying true to Indian traditions and keeping the products fresh and organic.
Indian skin care
amla
neem
jasmine
tumeric
Indian traditions
Lisa Mattam
Rooshy Roy
Nina Davuluri
Sahajan
Apsara Skin Care 
Ranavat Botanics
aavrani
natural brands
tumeric
neem oil
coconut oil
rose water
scientist Sheetal Rawal
Apsara Skin Care
Ayurvedic doctors
Indian skincare brands
Indian brands for skincare
Luxury skincare
Herbal products for skincare
Organic skincare products