Indian Women Making History – Shilpi Shukla and Ruchi Gupta
Because I am a woman, I must make unusual efforts to succeed.
If I fail, no one will say, "She doesn't have what it takes."
They will say, "Women don't have what it takes."
– Clare Boothe Luce
"The widespread nature of aspiration among Indian women is extraordinary with a whopping 80 percent of them ready to go extra-mile to achieve their ambition compared to 52 percent in the US." This was the conclusion of the report titled "The Battle of Female Talent" prepared by Center for Work-Life Policy, a non-profit think tank based in New York.
At a time where the playing field has been thrown open to men and women alike, Indian women have risen to the challenge and proven their mettle. Results are seen beyond one or two isolated cases, as Indian women all over the world have shown competency in every sphere – be it politics, sports, the corporate world, or even entertainment. The past few decades have seen the emergence of a generation of Indian women who are propelling the world to reach new heights in economy, politics, philosophy, arts and environmental development.
Last month, Timothy J. Roemer, United States ambassador to India, hosted a reception in New Delhi in honor of Women's Month. There, the US Secretary of State Hillary Clinton stated in her message, "Your many contributions to the welfare, socio-economic stability, education, and equality of women in India have left an indelible mark." Not too long ago, the Financial Times Top 50 Women in World Business List included six Indian women.
In 1966, when Indira Gandhi was elected prime minister of India, Time magazine put her on the cover with the headline "Troubled India in a Woman's Hands." Time recently published the "25 Most Powerful Women of the Past Century" list and once again included Prime Minister Indira Gandhi. In an apt description, the magazine writes "Those steady hands went on to steer India, for much of the next two decades through recession, famine, detonation of the nation's first atomic bomb, a corruption scandal and a civil war in neighboring Pakistan that led to the creation of a new state, Bangladesh."
Indian women have made names for themselves in several fields:

Kalpana Chawla, the first Indian-American to fly in space navigated her way through the male-dominated NASA system

Kamala Devi Harris, the Attorney General-elect of California and the first Indian-American attorney general in the United States

Mira Nair, an accomplished film director, writer, and producer

ARUNDHATI ROY, a well-published author is the first Indian to win the prestigious Booker Prize

Kiran Desai, an Indian author won the 2006 Booker Prize

Renu Khator, President of the University of Houston, is the first Indian American woman to lead a research institution

Anoushka Shankar, daughter of Ravi Shankar, is an accomplished and legendary sitar play in her own right

Usha Lee McFarling, an Indian-American journalist, is part of a Los Angeles Times team who won a Pulitzer Prize for Explanatory Reporting

Jhumpa Lahiri, an Indian American author and Pulitzer Prize winner is now a member of President Obama's Committee on the Arts and Humanities
Indian women around the world have not only made the nation proud, but have also distinctly raised the standards of feminism and power across the globe. Let's focus on the few who continue to make headlines around the world.
Politics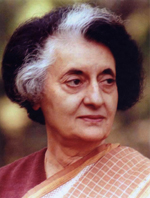 Indira Gandhi:
The first female Prime Minister of India and an influential leader in a male-dominated society, Indira Gandhi is a symbol of feminism in India. Economic surveys report that when Indira Gandhi became Prime Minister, nearly 65 percent of the country's population was living under the poverty line. By 1984, when her tenure ended, the figure decreased to 45 percent. Food production grew by 250% under her watch, and the literacy rate boomed by 30 percent. The goodwill of the rural population earned by Gandhi still impacts the success of the Congress Party in rural India as well as a major segment of urban India.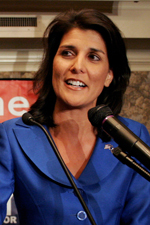 Nicky Haley:
An elected official and businesswoman from South Carolina, who is currently the Governor-elect, has already been mentioned as the 'long shot' presidential candidate for 2012. Upon inauguration, 38-year-old Nimrata "Nikki" Randhawa Haley will be both the first non-European-American and first female governor of South Carolina and the first Indian American governor in the country.
S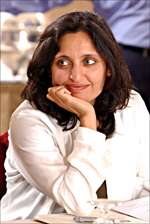 onal Shah:
At 42, Sonal R. Shah has risen to world fame as an American economist and public official. Widely known for promoting private sector philanthropy, she has been serving as the Director of the new Office of Social Innovation and Civic Participation in the White House since 2009. Earlier, Shah was a member of the Obama-Biden Transition Project and also headed the Global Development Initiatives, a philanthropic arm of Google.org.

Business
Indra Nooyi:
IIM Kolkata's average student turned role model for millions of aspiring management leaders the world over, she was appointed the CEO of PepsiCo India in 2006. Thanks to Indra Nooyi's expertise in consumer behavior, business acumen and market foresight, today PepsiCo is known not only as a beverage, but also as a leading health food distributor. Indira, due to her years of working experience at several multinational corporations, was considered one of "The TopGun CEOs" in 2009 by Brendan Wood International, an advisory agency. In 2010, Nooyi was number one on Fortune's list of the "50 Most Powerful Women" and number six on Forbes' list of the "World's 100 Most Powerful Women."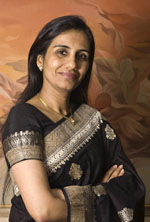 Chanda Kochhar:
The Managing Director and Chief Executive officer of ICICI Bank, Chanda Kochar helped the bank grow to become India's leading banking and investment institution. Hailing from a modest background from Jodhpur in Rajasthan, Kochhar debuted at number 20 in the Forbes "World's 100 Most Powerful Women" and this year made it to the 11th position on the Financial Times "Women at the Top 50" list. Known for her firm belief in consolidating before branching out to new territories, her timely strategies have helped ICICI bank get chosen for many awards in the best retail bank list in the last decade.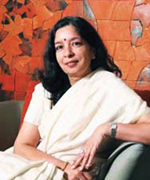 Shikha Sharma:
Currently the CEO of Axis Bank, she rose to fame as the head of rival ICICI. Under her able leadership, ICICI Prudential Life Insurance grew to become India's leading life insurer in no time. Her innovative launch of "micro-insurance" product, offering life insurance at $1 a month to millions of India's poor made ICICI Prudential an overnight success. A celebrated alumnus of IIM Ahmedabad, Shikha has excellent plans to make Axis Bank stand out in the fiercely competitive banking market. Her special focus is on offering more opportunities to the under-privileged and the poor. In view of Ms. Sharma's excellent growth strategies in the corporate sector, Financial Times named her the 48th most powerful business woman.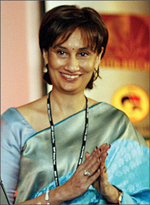 Shobhana Bhartia:
The daughter of industrialist KK Birla, and granddaughter of GD Birla, Shobhana may have inherited treasures, but she has painstakingly and meticulously worked towards strengthening the brand and increasing its value manifold. The Chairperson and Editorial Director of the Hindustan Times group, one of India's leading newspaper and media houses, Shobhana is considered to be one of the major forces behind the transformation of the newspaper "into a bright, young paper." She further channelized the brand into radio, networking sites and other media ventures. She has also recently taken charge as the Pro Chancellor of Birla Institute of Technology and Science, Pilani. She ranks 45 on the Financial Times list.
Kiran Mazumdar Shaw:
Today, a successful businesswoman, technocrat, innovator, and the founder of Biocon, Kiran joined Biocon Biochemicals Limited, of Cork, Ireland as a Trainee Manager. The same year, the committed entrepreneur started Biocon in the garage of her rented house in Bangalore with a meager capital of 10,000 Indian Rupees. Her consolidated efforts and planned ventures turned Biocon into a leading biotechnology enterprise in no time. The Chairman and Managing Director of Biocon Limited, and Chairman of Syngene International Limited and Clinigene International Limited, Kiran Mazumdar stands at the 39th position on the Financial Times list.
Vinita Bali:
Britannia industries' glory would have been lost in the pages of corporate history if not for one Vinita Bali who revived the dying corporate giant with her market foresight and sound managerial decisions. Britannia is, today, a known brand not only for biscuits but many other dairy products. With excellent growth strategies set for the future for her company, the accomplished businesswoman stands at number 21 in the Financial Times list.
Entertainment
Chandrika Tandon:
Sister of corporate giant Indra Nooyi, Chandrika Krishnamurthy Tandon wears many hats other than being the chairman of US-based financial advisory firm Tandon Capital Associates Inc. A gifted classical singer and an alumnus of Madras Christian College, her work Om Namo Narayanaya: Soul Call is in race for the much-coveted Grammy award in the "Best Contemporary World Music Album" category. The annual awards, given by the US National Academy of Recording Arts and Sciences, recognize outstanding musical works. The 53rd Annual Grammy Awards ceremony will be held on February 13. Tandon has served in various roles at many organizations, including a 11-year stint at McKinsey and Company. She is a trustee of New York University and the American India Foundation.