Desi TV Duniya
Friends and foes in the Bigg Boss house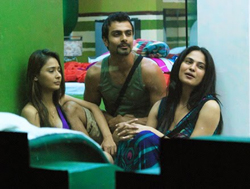 As the first month draws to a close in the Bigg Boss house – the new sensation at Colors channel, new friendships have started to blossom. The addition of Dolly Bindra has set off a series of fireworks. What was otherwise a normally functioning and peaceful setting has now become a warzone with all weapons drawn. Dolly has been sent in to make viewership more interesting, and she is doing more than her fair share.
There is to be a new addition in the next episode, Ali Merchant. The ex-boyfriend of inmate Sara Khan looks to make the show more complicated than it already is. We wonder if there will be a new allegiance formed with him to ruffle feathers, or if he will be a simple misfit among them. Meanwhile, Ashmit seems to be doing a wonderful job keeping all the women in the house happy with lavish affections and attention to Sara first, and now to Veena Malik. After all, a family that eats and sleeps together, stays together.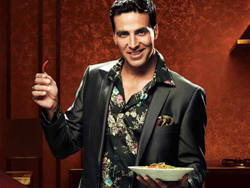 Akshay sizzles on the small screen
What would have otherwise been a regular reality show related to cooking has now become a fun-filled experience due to the presence of Akshay Kumar. Case in point is Masterchef India being aired at Star Plus. The concept is the same with a change in setting. A cooking show scouting for the ultimate chef in India, this show was set to have only a limited audience, but with Akshay Kumar being his charming self, lots has been done to improve its appeal. He is endearing, insightful and the proverbial knight in shining armor. He sure dishes out this show in a whole new style. Watch as the contestants sweat it out to win his favor and save their flames from burning out.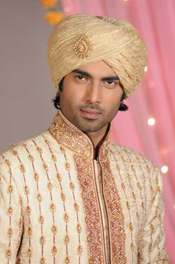 Tough times ahead for Pratigya
The new television show on Star Plus, Mann ki Awaz Pratigya, looks like it is in for plenty of trouble. Among major causes for concern are stars Ankit Gera and Monika Singh. The stars in question are apparently upset at the meager increase in their pay. They have completed their one-year contract and were hoping that their remuneration would be revised considerably. What they have received is insignificant compared to their expectations, and they are even contemplating walking out. Although neither has confirmed these stories, we can only wait and hope that this promise holds true for the audiences.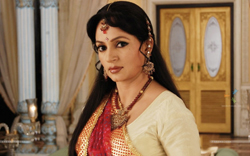 Gangubai gets a mouthful of sky
Upasana Singh shot to fame with her role as Gangubai in My Friend Ganesha. She has also been seen in the serial Mrs. And Mr. Sharma Allahabad waale – the star show of Sab TV. She now has a role etched out for her and will be seen adding more color to the serial Ek Chutki Aasman which airs on Sahara One. She is to play the role of Shantabai, the owner of a chawl. Her job is to get the poor their square meal, and her dominating nature gets overbearing on the residents. She also has a good soul, which helps her reach out to the lonely Chtuki and helps her make friends. Given the wonderful chord she managed to strike with the children in Ganesha, Ek Chutki Aasman is sure to get a new lease of life with Shantabai. Get ready for plenty of action.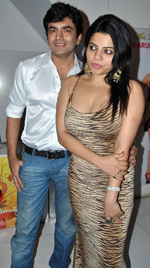 Shradha Sharma gains enlightenment, puts relationship on hold
Shradha Sharma has clearly had enough of partner Raja Chaudhary's waywardness. She has now decided to throw winds of caution to him and has even decided to postpone the idea of marriage until he mends his ways. The relationship has had plenty of troubles, and they have been in the news for all the wrong reasons. Tired of his penchant for women, trouble and alcohol, Shradha has decided to let go of her relationship and focus on her career instead. Although this is a good step for Shradha, it only leaves us wondering why it took her so much time and so many confrontations to get to this decision.