Infinite Loop Photography
114 BERENGER WALK
West Palm Beach
FL
33414-4345
954-665-6835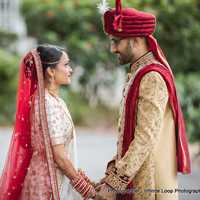 I'm a wedding photographer and have been shooting professionally for 10 years. I have documented hundreds of weddings, traveled to beautiful places, and (my favorite) met some amazing people.
My goal is to tell your story in an honest and organic manner. From the pre-wedding jitters, to the last exhausted dance, I strive to make my clients and their loved ones feel at ease. This is how I am able to capture such intimate moments of your day. I want to be as unobtrusive as possible but will also give you gentle coaching so that you feel comfortable and confident. There is no need to worry about awkward posing, just be yourselves and I'll take care of the rest!
I was born and raised in Montreal and have lived in Alberta before settling down in South Florida. I have a degree in Computer Science, but after years as a traveling consultant, I became overtaken by photography and decided that my passion deserved more attention so I made the transition to being a full-time photographer.
Photographing weddings was the perfect way for me to combine the things I love: fascinating characters, meaningful relationships, and emotional stories. I never feel more energized than on the days when I'm treasure hunting with my camera at a wedding. Collecting and preserving pieces of life reminds me to pay attention to how lucky I am.
Photo Gallery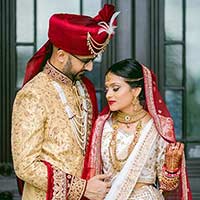 Bursting with vivid and bold hues, opulent décor and intricate but elegant designs very well describe Indian weddings. Also known as Shaadi or Shadi, Indian weddings are best known for their grandeur, traditions, grace, colors and almost carnival-type celebration. Unique photographs taken at an Indian weddings are made up of warm glances, shared laughter, loving stares, bold colors, elegant mandaps, …
Palm Beach Wedding Photographer
Miami Wedding Photographer
South Florida Wedding Photographer
Wedding Photography
Cinematic Films
award-winning contemporary and lifestyle
photography and videography studio
based in South Florida
We specialize in documenting weddings
portraits and unique occasions