Jasmin on Her Love for Coffee & Can This Cause Trouble in BB14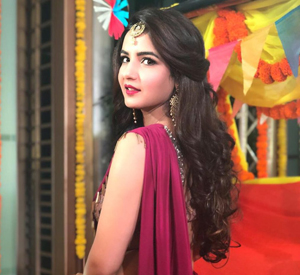 Popular reality television show Bigg Boss 14 is back with its potent mix of drama, entertainment and even comedy to some extent. Amongst the contestants this season, is television actor Jasmin Bhasin, who with her good looks and charming personality, comes as a breath of fresh air on the show.
Jasmin had a major concern before she made her entry into the Bigg Boss household and that was her penchant for coffee. Jasmin is in the habit of having "an amazing cup of black coffee" every morning before she kick-starts her day. However, she has learnt that in the Bigg Boss house, coffee does not arrive in the daily ration. It is a part of a luxury budget which can sometimes be hard to come by.
Jasmin said she was worried about this as she could not start her day without her cup of coffee and although she is willing to make adjustments with the other housemates, she feels this trait of had the potential to land her in trouble.
Bhasin enjoys experimenting with her culinary skills and when asked about whether she was considering rustling up something in the Bigg Boss kitchen, she said she was open to the idea if there are "enough supplies to cook". She however clarified that she will not be tied down to the kitchen alone.
The former 'Naagin' star brings to the show a very casual ensemble and regular hair-dos, something that is very different from what is regularly seen there. Jasmin's stylist also commented about the actor's desire to keep her look elegant, delicate and most certainly, comfortable. In her own words, Jasmin wished to keep her look "girlie" and "fun", much like her own personality.
Jasmin Bhasin
 TV Actor
Bigg Boss 14
television actor
Bigg Boss house
cup of coffee
Naagin