Jitendra Patel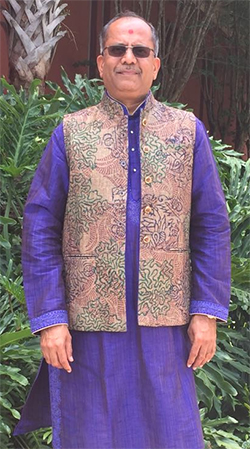 Jitendra Patel

Born and raised in Nairobi, Kenya, Africa, Jitendrabhai Patel – lovingly known as Jitubhai – has been a pillar of the South Florida Indian community for over 30 years. Mr. Patel moved to the United States in 1986 where he has become an active volunteer and member of the BAPS Swaminarayan Sanstha community in Florida.
Mr. Patel lived in Kenya through high school, after which he studied Civil Engineering at BVM Engineering College in Vallabh Vidyanagar, Gujarat, India. As soon as he arrived in the United States in 1986, Mr. Patel began organizing religious and cultural events, such as an ankoot and youth folk dances. He was also instrumental in beginning a regular Sunday BAPS satsang sabha.
Over the years, Mr. Patel has worked with various organizations to help spread the message of Hinduism. With the grace of his guru, Pramukh Swami Maharaj, Mr. Patel played an instrumental role in establishing the BAPS Shri Swaminarayan Satsang in South Florida. Today, people of all ages can enjoy the peace, serenity, and spirituality found at the beautiful BAPS Shri Swaminarayan Mandir in Boynton Beach, Florida. Even today, Mr. Patel works tirelessly to spread the message of Akshar Purshottam and his Guru Param Pujya Mahant Swami Maharaj.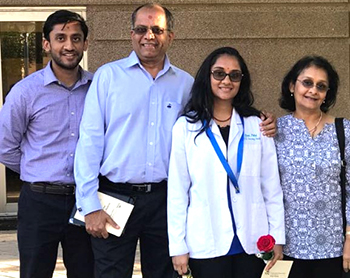 An Assistant Director of Engineering for the City of Hollywood, Mr. Patel has truly been inspired by the blessings and guidance of HDH Pramukh Swamiji with regards to life and career. Through this guidance, Mr. Patel has embraced a path that involves the betterment of the community.
Jitubhai Patel, his wife Sarita, son Kushal, and daughter Devi have called the city of Plantation home for many years. Kushal is a pharmacist and works as a consultant for a research firm, while Devi is a Registered Nurse and lives in London with her husband Krishna.