Jayant C. Shah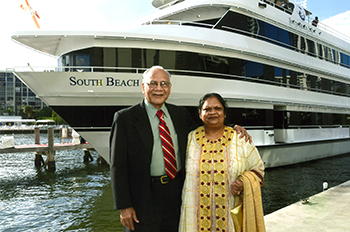 Jayant C. Shah

Born in North Gujarat, India, Jayant (Jayu) C. Shah is currently the founder and president of Hi-Tech Import Export Corporation.
Even as a young man in India, Shah was an active volunteer. Here in the United States, Shah is a member of the IRCC (India Religious & Cultural Center), and later served as its president. He is also an active member of the Jain Center, where he has served as president, board chair and chair of the Prathistha celebration. Through all of his community involvement, Jayu developed this personal motto:  FCC – Flexibility + Cooperation + Compromise = Success and Unity. Everything he does is with full energy and commitment.
Shah first began his career in 1962 in Mumbai, where he worked at his uncle's hardware/machine tool company and also attended Davars Commerce College. In 1969, he married wife Rajul, and in 1972, they had the opportunity to move to Philadelphia, Pennsylvania, in help his brother-in-law with his Indian handicrafts store. This move was his chance to become successful and help his family in India, believing strongly that "I cannot fail."
After moving to the US, Shah worked for Then Tandy Corporation/Radio Shack, and soon secured a loan to needed to purchase a franchise. Thus he fed this entrepreneurial spirit, and his hard work and outstanding work ethics over many long days helped him pay off the loan, turning his franchise location into an award-winning location.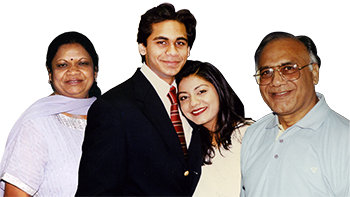 When Shah and his family moved from Philadelphia to Florida, he transferred his franchise to a busy and productive location in Tamara. A few years later he decided to sell this location and start his own business.
Shah and his wife Rajul currently reside in South Florida. They have two children. Daughter Nisha became a Registered Nurse, married and blessed them with three grandchildren, Phillip, Eva and Natasha. Son Satu Shah is now a doctor.
Shah credits his parents, his four siblings and wife Rajul for supporting and guiding him during the ups and downs of life. He feels that anyone he helps in the community is "like his extended family."
When asked about advice for new immigrants, Shah says, "The USA is a land of opportunity, so come with a dream, set your goals, work hard, stay focused – and the sky's the limit."