Joy Kuttiyani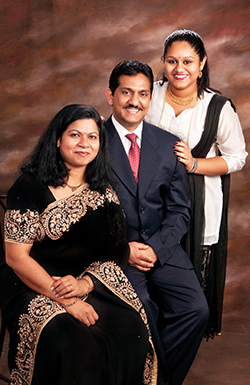 Joy Kuttiyani
As member of many sociocultural organizations in South Florida, Joy Kuttiyani has been an active and dedicated volunteer for the Indian American community with regards to cultural, political, and humanitarian issues.
Kuttiyani earned a Master's degree in Law from St. Thomas Law School Miami Gardens, Florida, as well as a Master's degree in Business Administration (MBA) and Master's Degree in Human Resources Management (MHRM) from Atlantic University Miami. Kuttiyani currently serves as the HR Training Coordinator and Community Outreach and Employee Experience for the Broward County Clerk of Circuit and County Courts.
Before coming to the United States, Kuttiyani practiced law at various courts in Kerala, where he was an accomplished lawyer and social activist. He was instrumental in creating and implementing programs in his hometown of Pala, Kerala.
Now, as a dedicated member of the Kerala community in South Florida, Kuttiyani serves as the president of Kerala Samajam Arts and Literary Organization of South Florida and the Joint Secretary for the India Press Club of North America. Kuttiyani is active in Florida politics and has campaigned for the current mayor.
One of his major achievements includes unveiling the idea of building a monument to commemorate Mahatma Gandhi at Falcon Lea Park in Davie, Florida. Volunteering for countless hours, the project was further facilitated by the unanimous support of the Indian American community and the mayor and town council. The town donated land for this project, and after securing funding, the endeavor became a reality on October 2, 2012.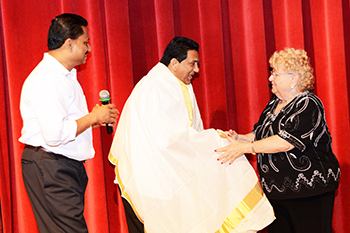 The motivating factor that drives Kuttiyani and pushes him to succeed and reach greater heights is the powerful presence of Mahatma Gandhi in Davie and the principle of nonviolence and peace. To promote these values has been an incredible one of Kuttiyani's goals.
Kuttiyani has received numerous awards for his leadership and participation in the community. His involvement in the community is driven by the idea of making the world a better place to live. Working with the community, he feels has made him a better person who shares love, care and sympathy for his fellow beings.
He and his wife, Alisha, an adjunct professor, nursing faculty, Miami Dade College, live in Davie with their daughter, Thangam, a nursing student.