Khalid Mirza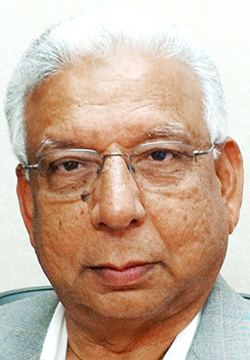 Khalid Mirza
Born in Punjab, Pakistan, Khalid Mirza's early life was heavily shaped by his father, who protected and served his community as Chief of Police. Following in his father's footsteps, Mirza serves his community by promoting peace through volunteerism and community service.
 Mirza earned a Bachelors of Science in Physical Therapy from Jinnah Postgraduate Medical Center (affiliated with the University of Karachi), which began his foray into healthcare. Mirza came to the United States in 1974, where he earned a Masters Post Graduate degree in Physical Therapy from Long Island University. Since then, Mirza has worked tirelessly in many different healthcare settings, including both inpatient facilities and outpatient clinics. In 1996, he founded Palmetto Subacute Care Center, a five-star rehabilitation care facility, to provide medical care and attention to patients with postacute and chronic illness. He is also president of Mirza Group, a real estate investment and management company.
 Currently, Mirza serves as Chairman of Muslim Communities Association of South Florida, an organization for which he has spent over 20 years as a Board Member. As co-founder of the Coalition of South Florida Muslim Organizations (COSMOS), Mirza is actively involved in interfaith bridge-building and outreach. A member of various healthcare councils in South Florida, Mirza also serves as Vice President of the UHI CommunityCare Clinic in Miami Gardens, which works with the surrounding uninsured and underinsured population to provide free care. Mirza was also a member and President of the Alzheimer's Association of Greater Miami.
Mirza thanks his wife, Diana, whom he credits for influencing his day-to-day life and for her unwavering support and dedication.
Mirza believes that serving one's community is a way to "to make friends and shape the direction of the community itself to make it stronger. When the community is
strong, each individual is supported, [and that] leads back to success for all."