Krishna weds Dillon by Peter Togel Photography
You know what they say about opposites attract? Sounds too cliché and right out of a Yash Raj movie right? Well for couple Krishna and Dillon from Georgia, that is how their journey began. The two met at the University of Georgia at a freshman event. Initially, they did not click and were total opposites. As their university years passed by, the time to part ways had come and the two realized that there was something more to their connection, a spark that started it all!
The proposal was simple and took place in the Dallas Botanical Gardens, a throwback to when the couple used to gardens in Athens while dating. The gardens represented a special location for both, filled with nostalgia! There was no place better for a proposal setting, and the couple enjoyed a romantic picnic once Krishna said yes!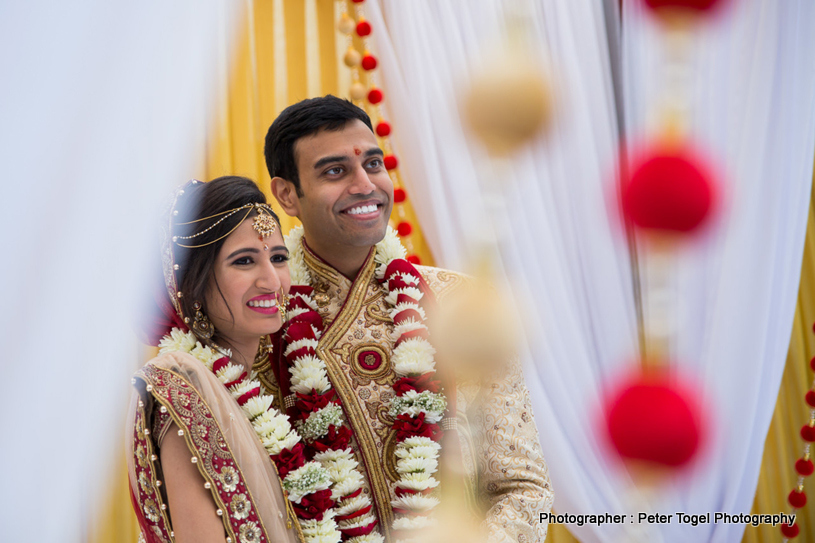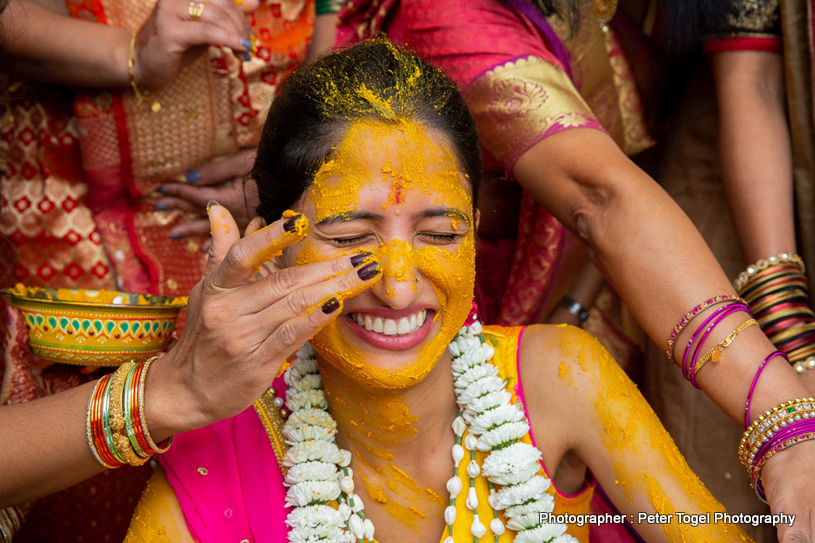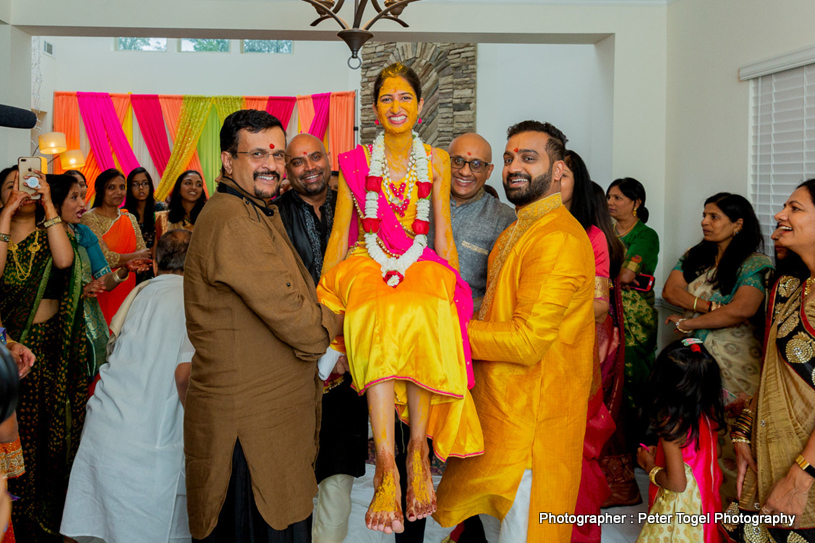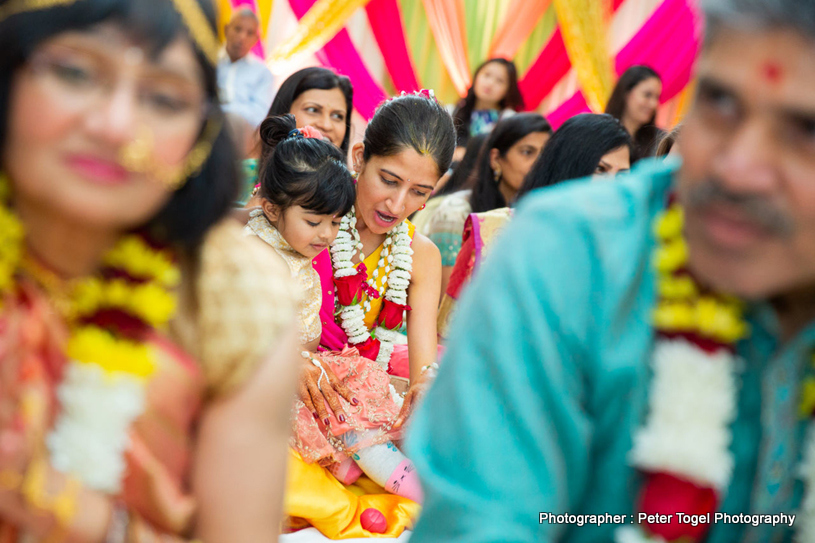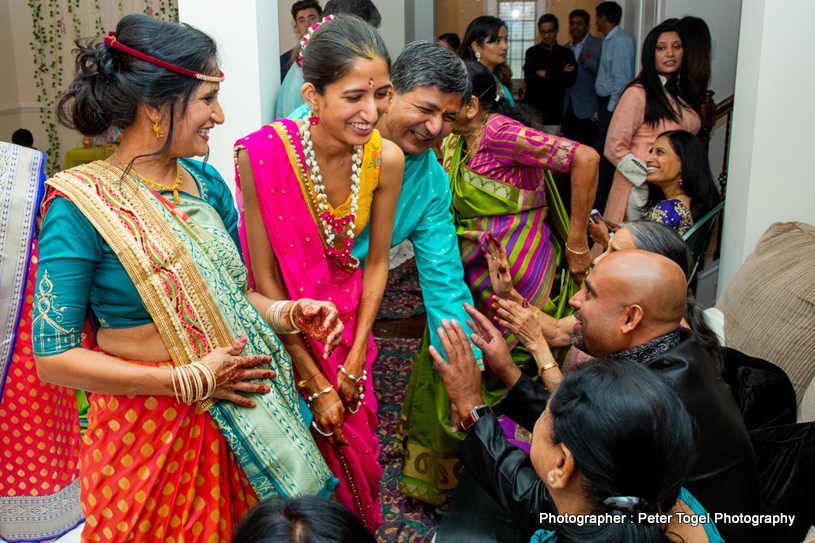 ---
BANQUET HALLS The Ridges Resort on Lake Chatuge 706-896-2262 | Baps Shri Swaminarayan Mandir 678-458-6447 | BEAUTICIANS / COSMETICIAN Crystal Nix Beauty 678-428-6694 | Shiya's Glamour 404-388-0571 | CAKE Carlton's Cakes 404-245-7971 | DECORATOR Abhilasha Event 404-434-2526 | Mandap World 678-772-0053 | DISC JOCKEY DJ Jaz – GTB Productions 404-606-0402 | FLORIST Abhilasha Event 404-434-2526 | PHOTO BOOTH Robot Booth 770-876-9248 | PHOTOGRAPHER / VIDEOGRAPHY Peter Togel Photography 404-647-6476 | Blu Couture Wedding Films 844-933-3456 |
---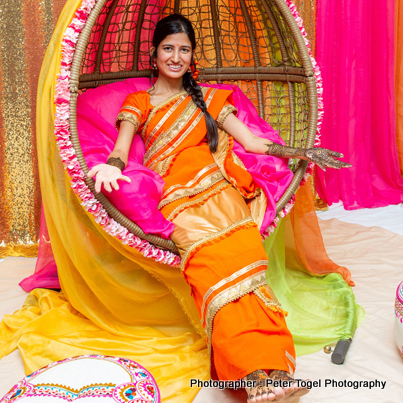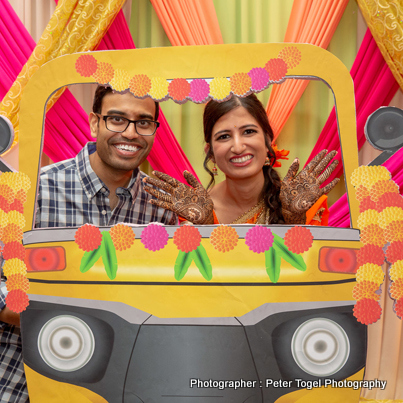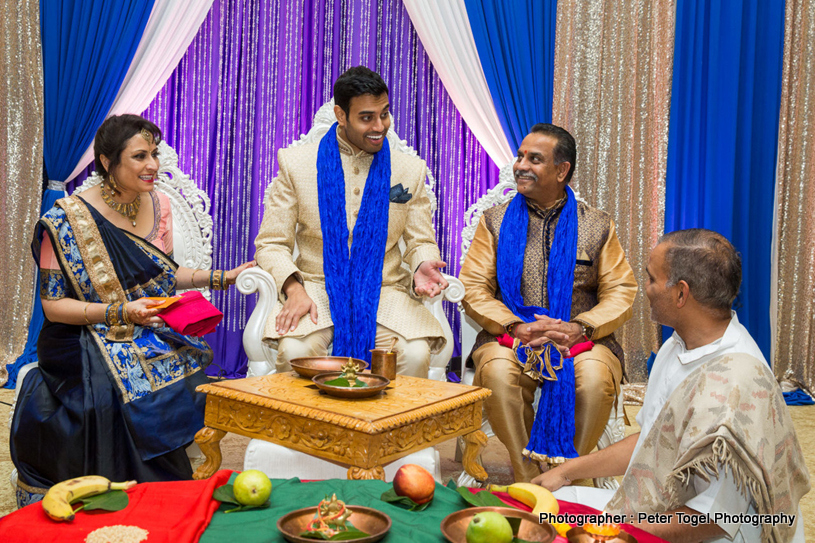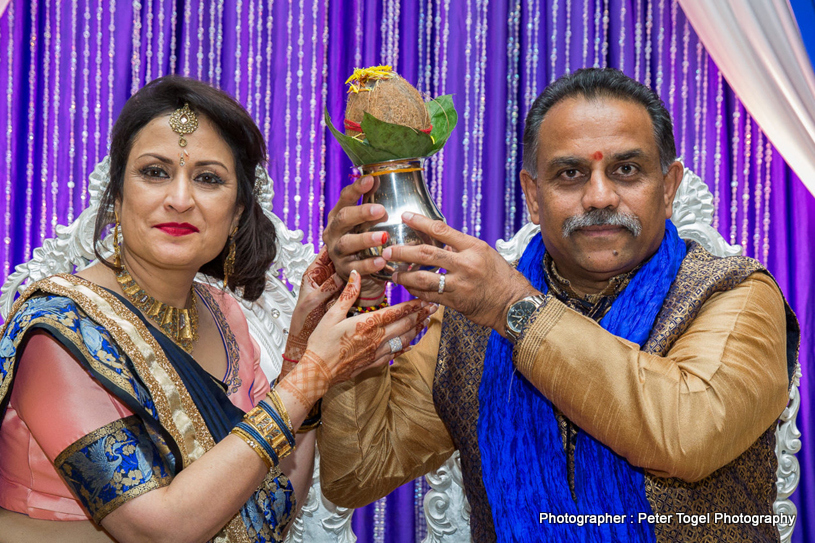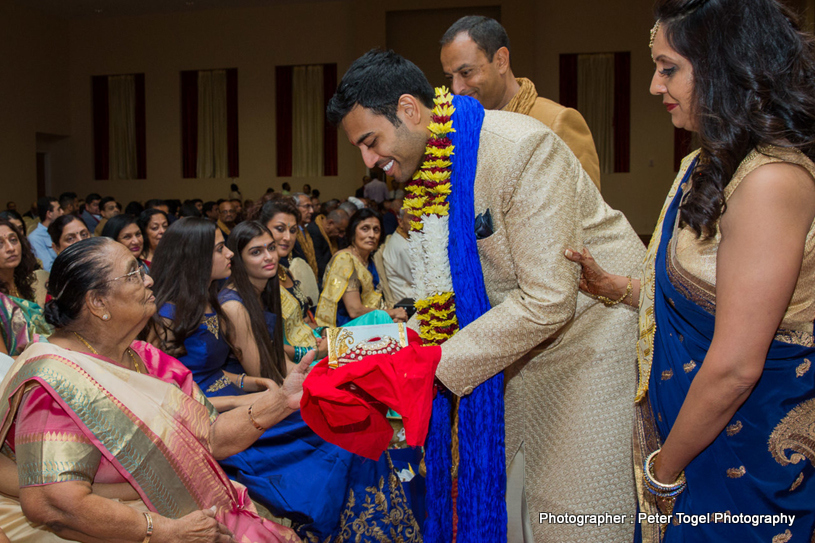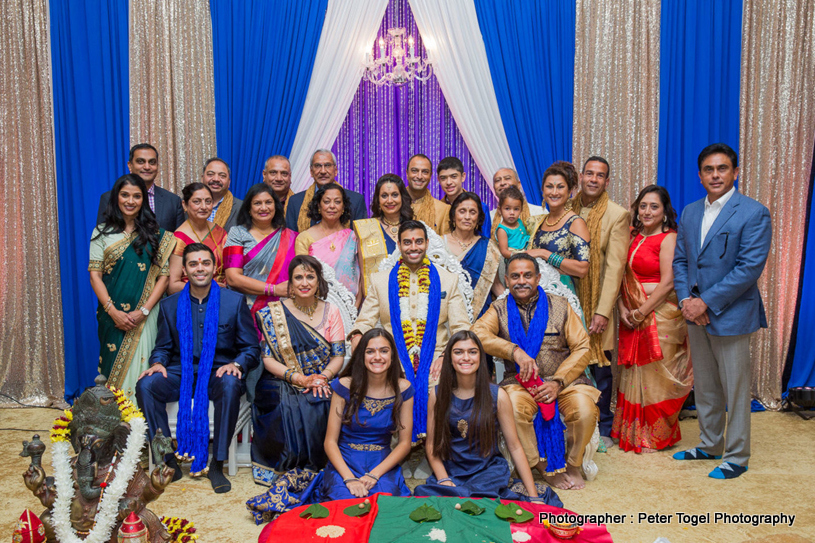 The wedding took place at the Ridges Resort in Georgia. The couple did not hire a wedding planner as there was sufficient time between the proposal and the wedding to plan. Krishna and Dillon planned the entire wedding themselves and made the event special by hosting some pre-wedding functions at home.
The wedding was planned to be against an absolutely beautiful setting outside on the green lawn with natural sunlight. Unfortunately, it rained on the wedding day, and the festivities were moved under a tent. Still, guests enjoyed the wedding and were in awe of the beautifully implemented decor despite the weather challenges. The wedding reception took place at the same venue. Each table was decorated with a travel theme of the places where the couple had travelled adding a personal touch to the wedding festivities.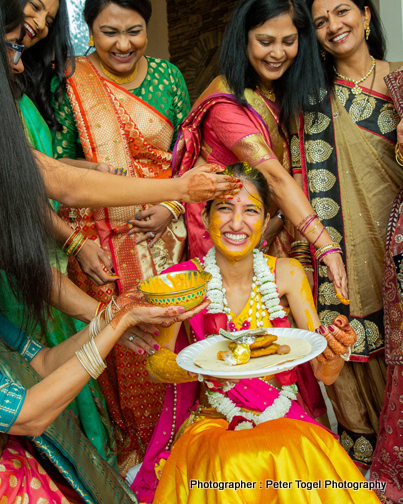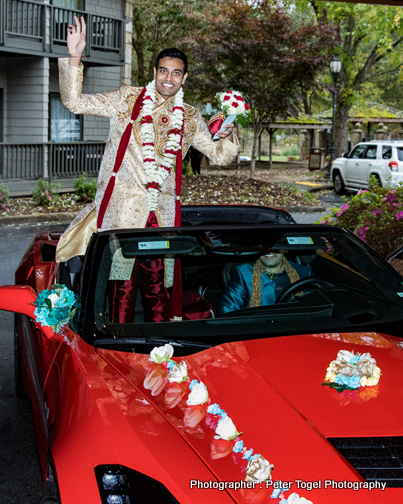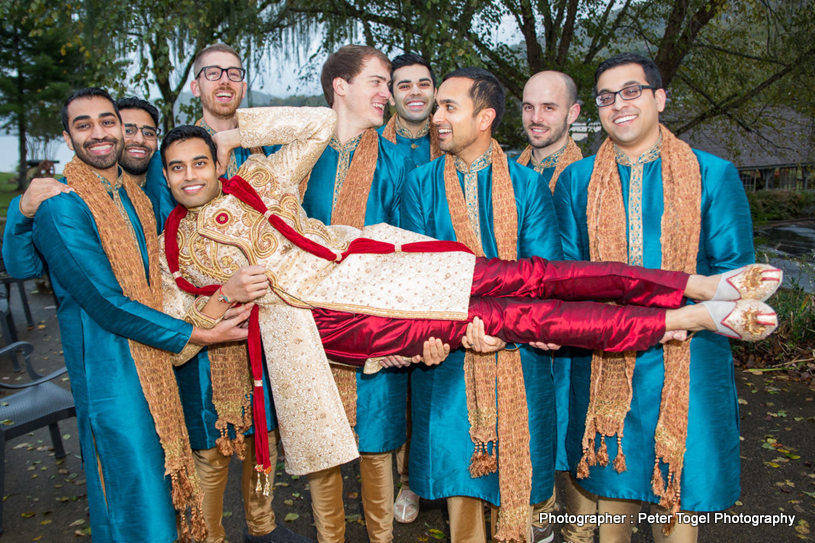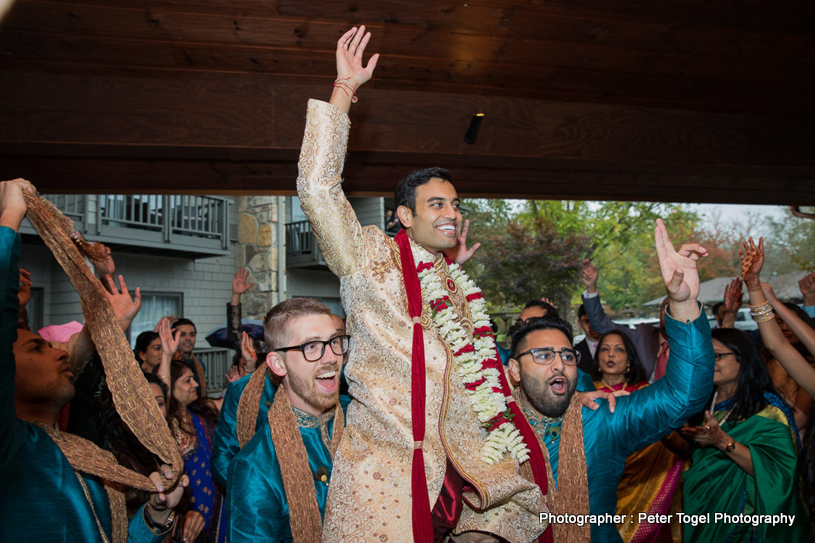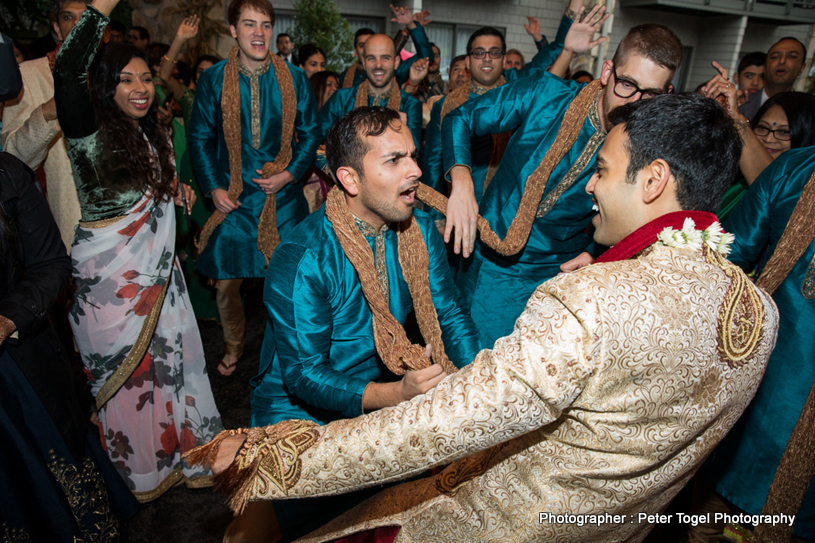 One wow moment during the celebrations was when the groom first saw the bride and was speechless. From not clicking to moving towards eternal love, this is a couple that will withstand the tests of marriage and devotion. Krishna and Dillon's wedding will be remembered by guests, family members and friends with fond memories.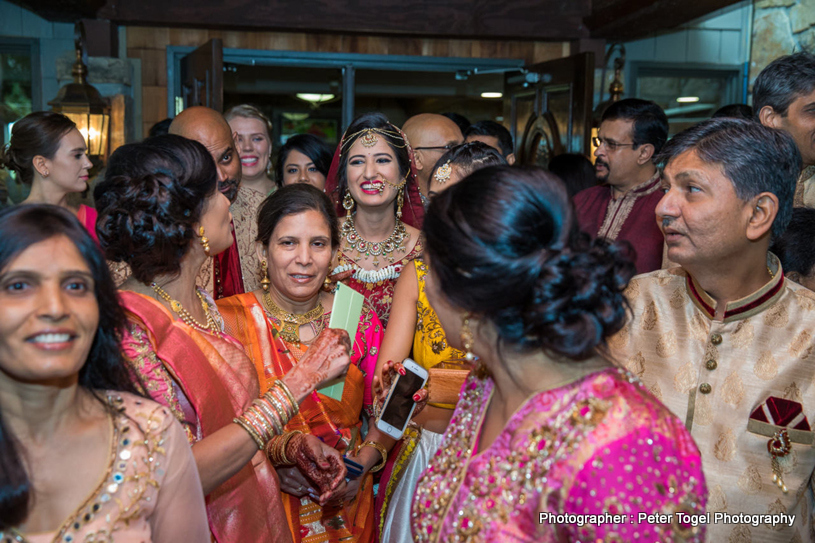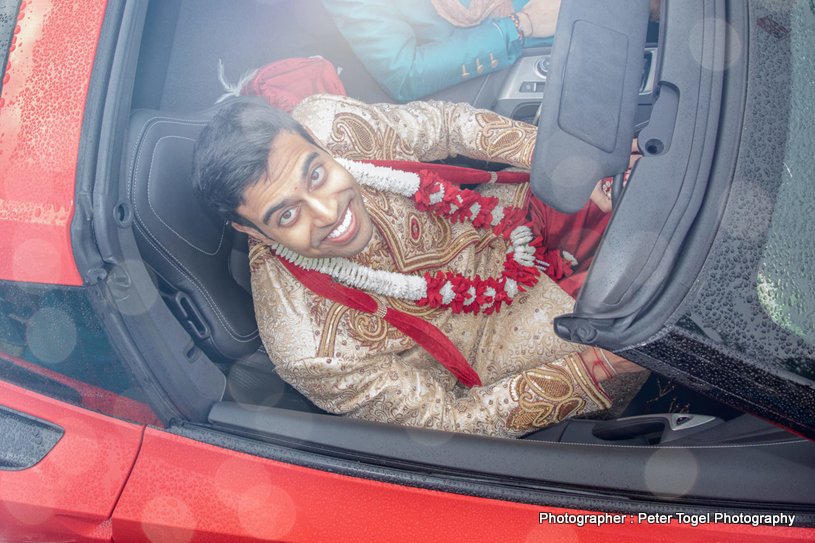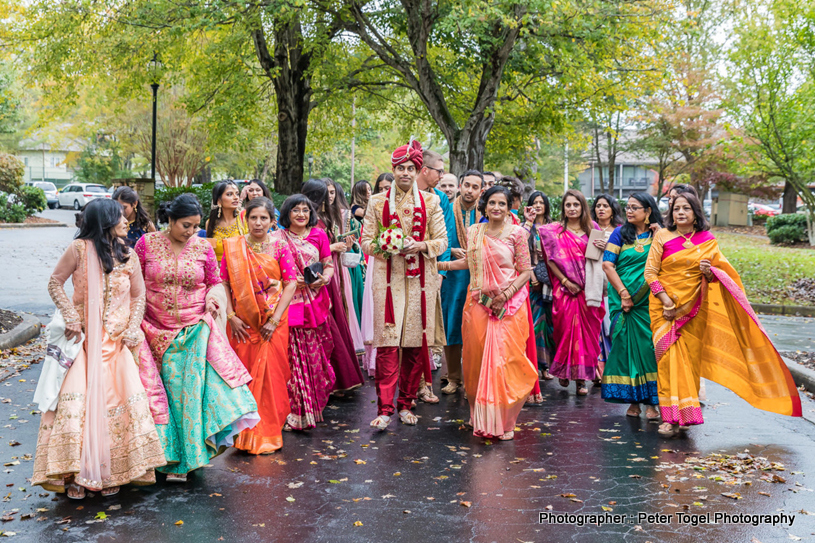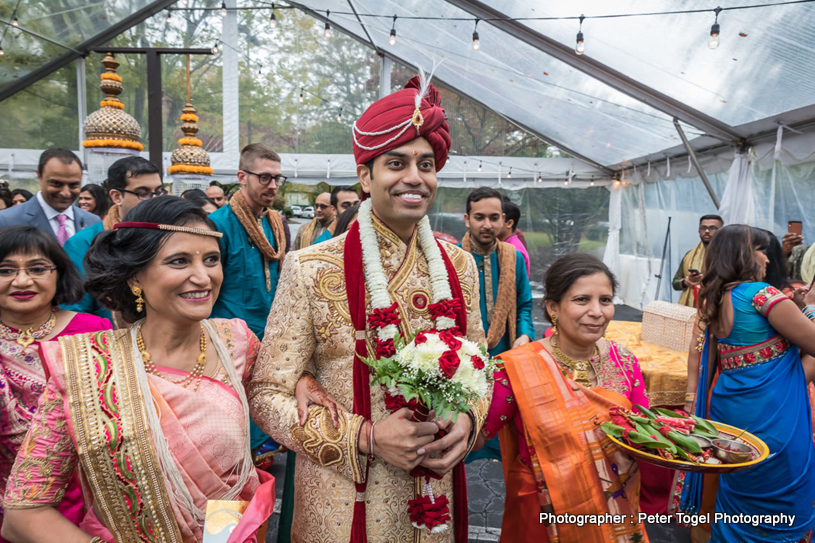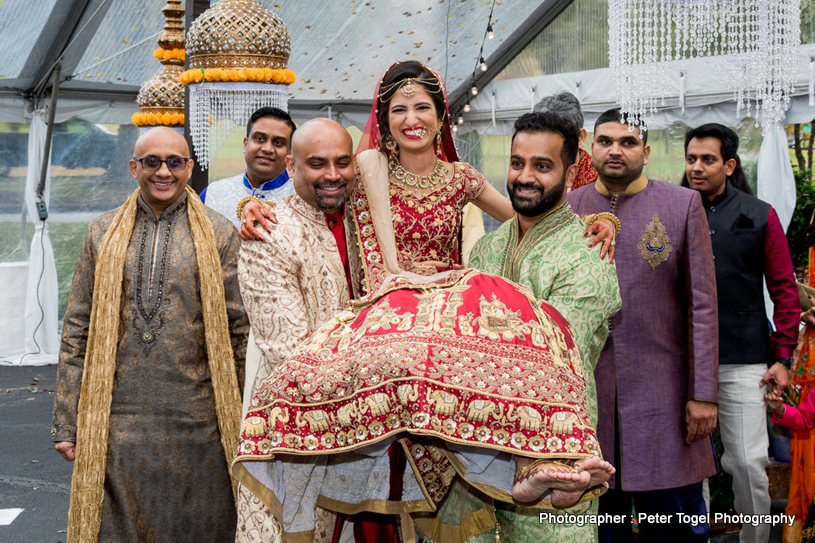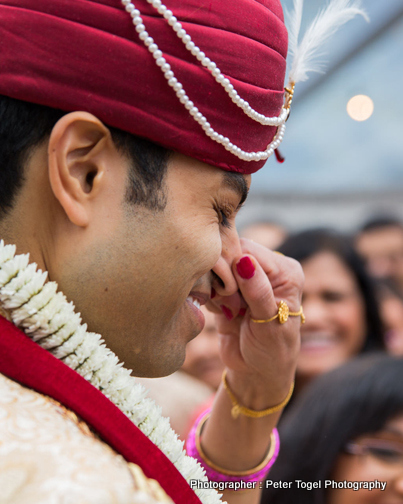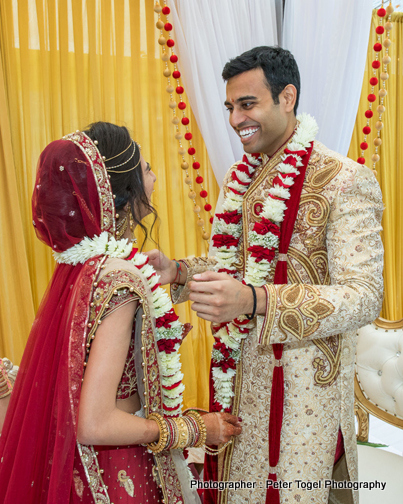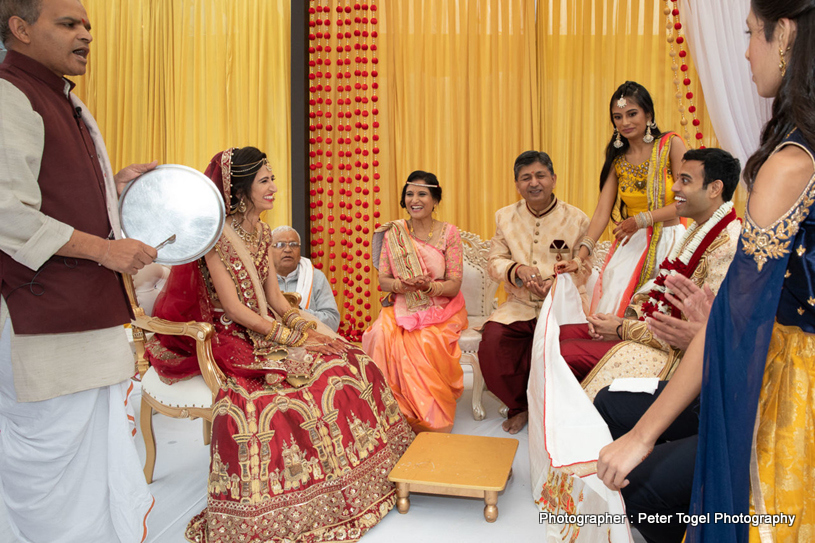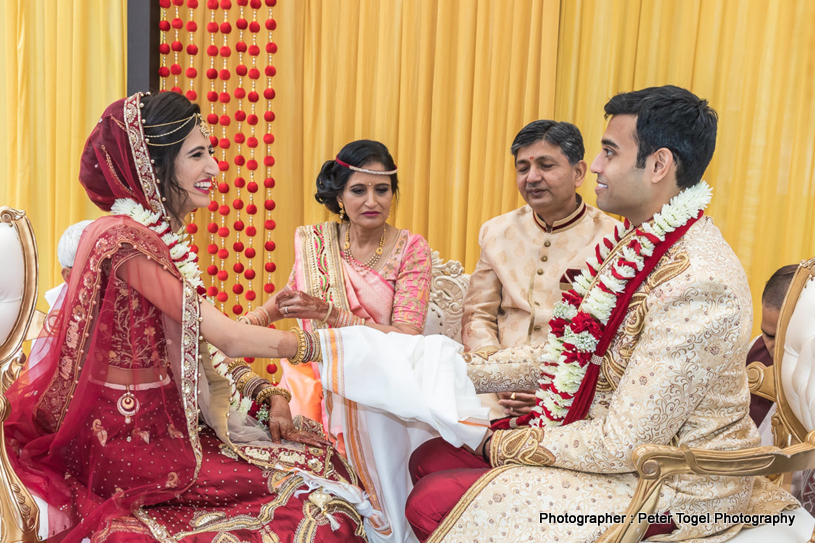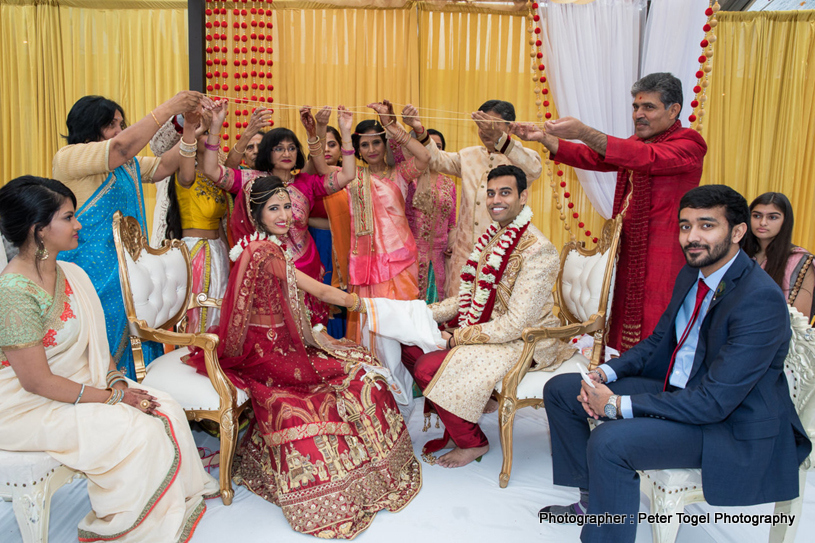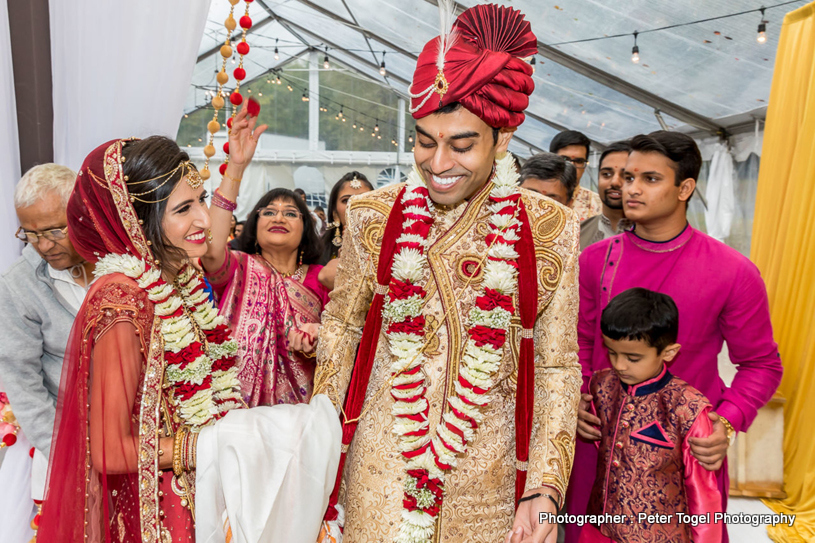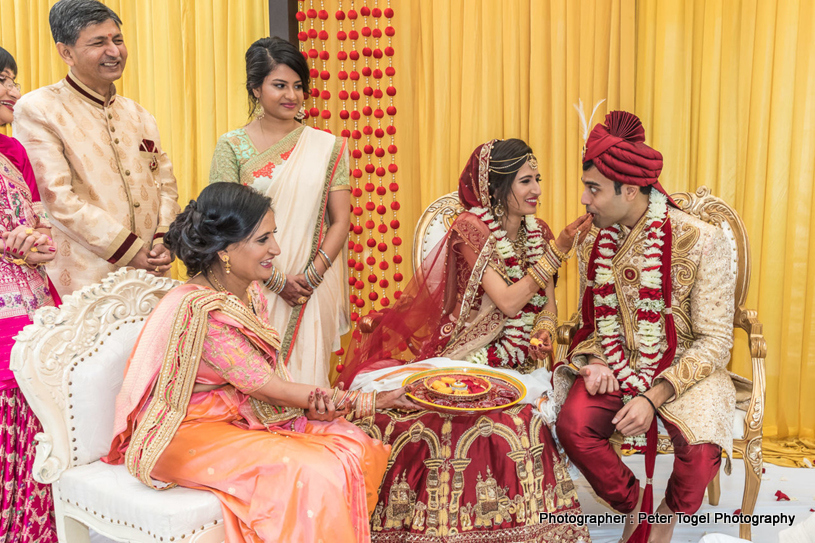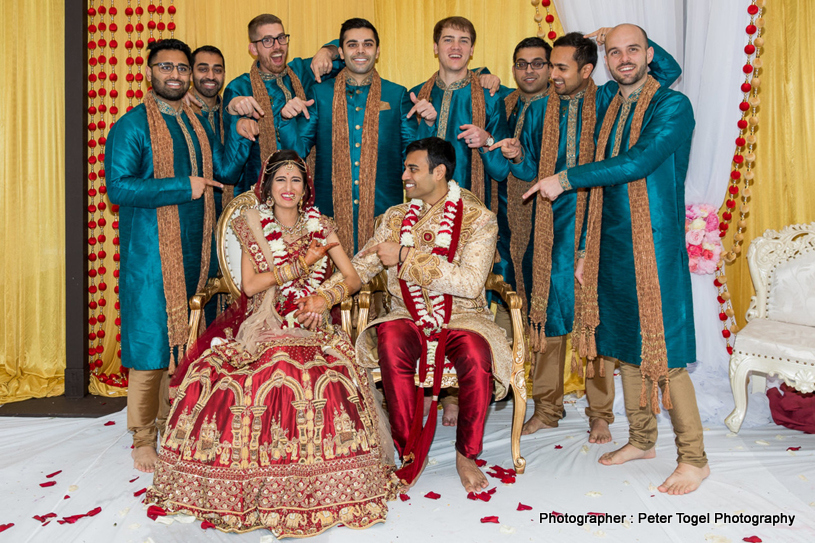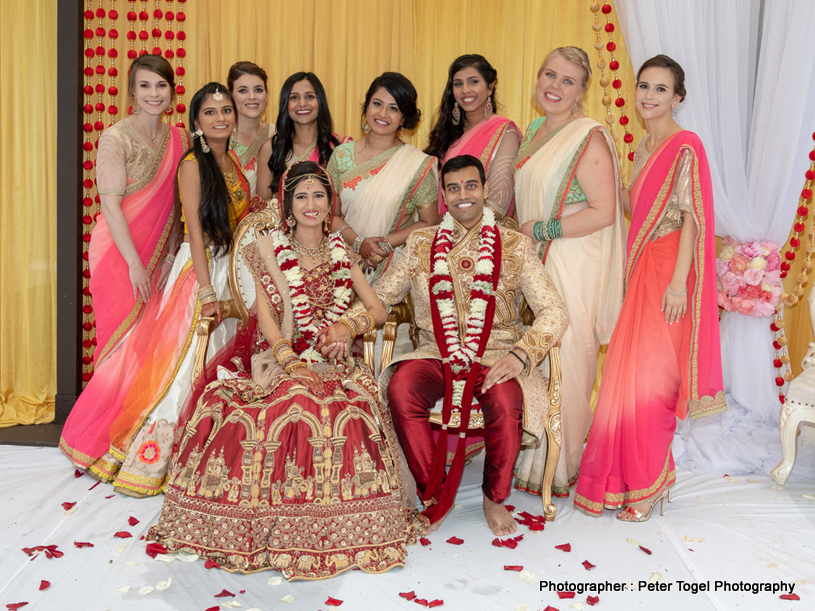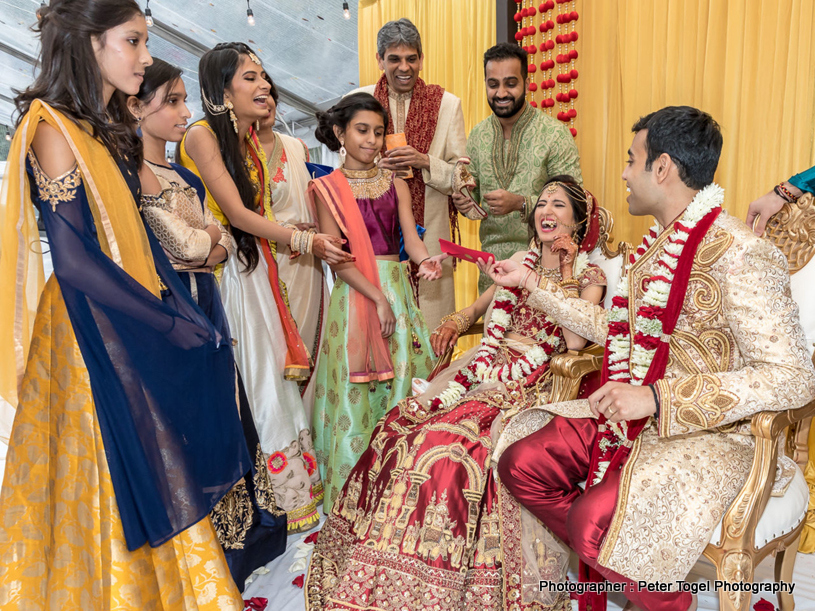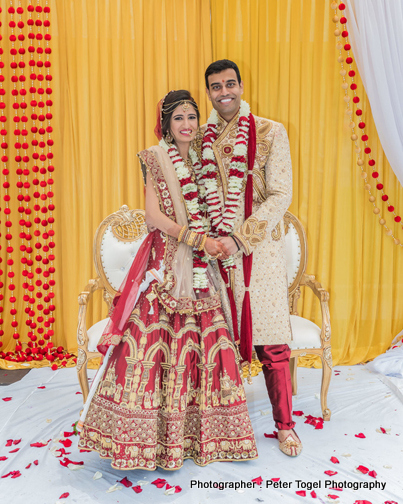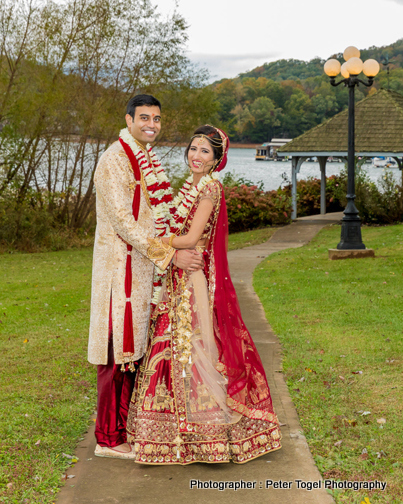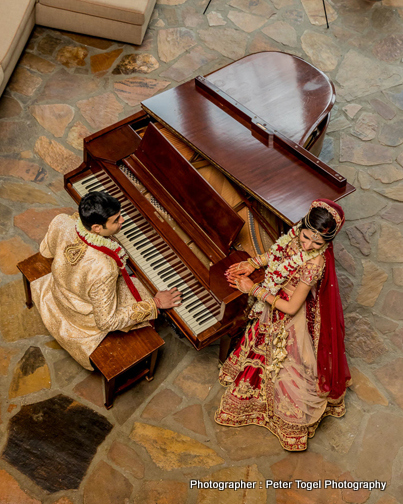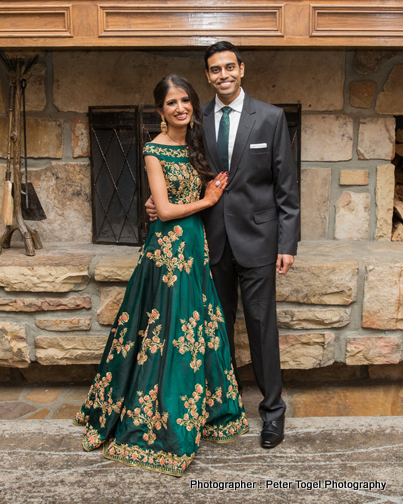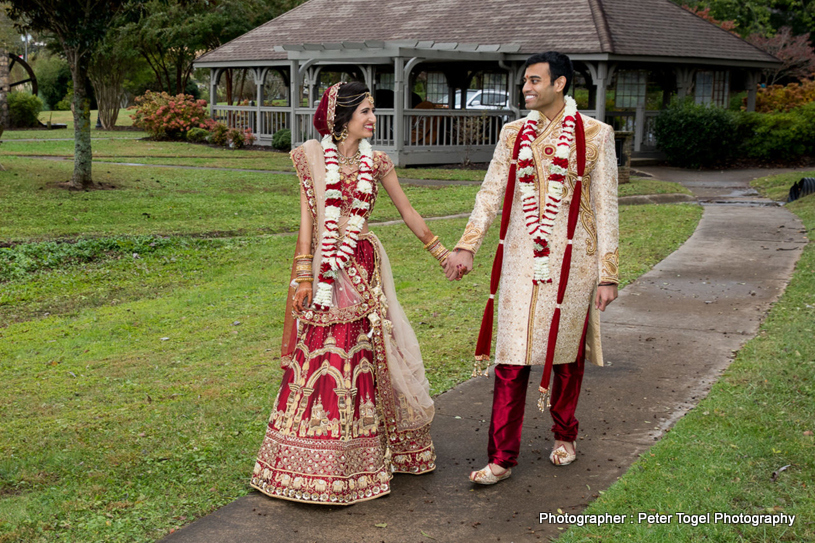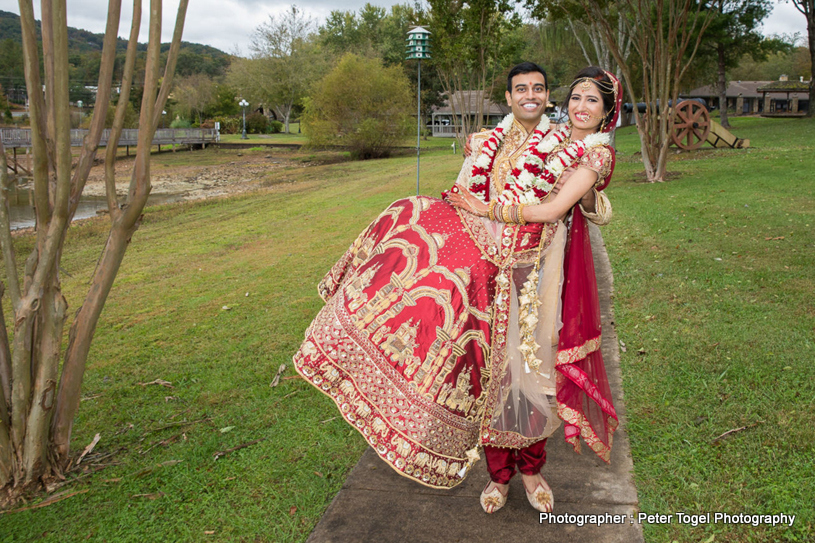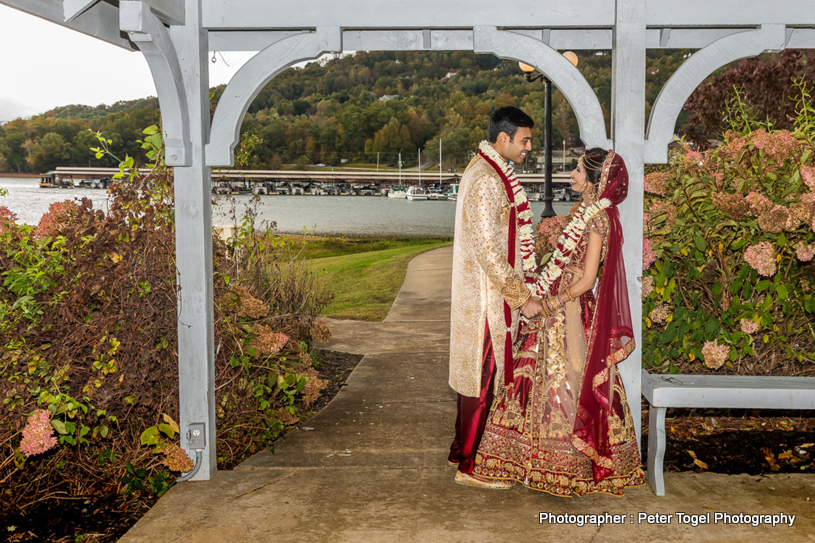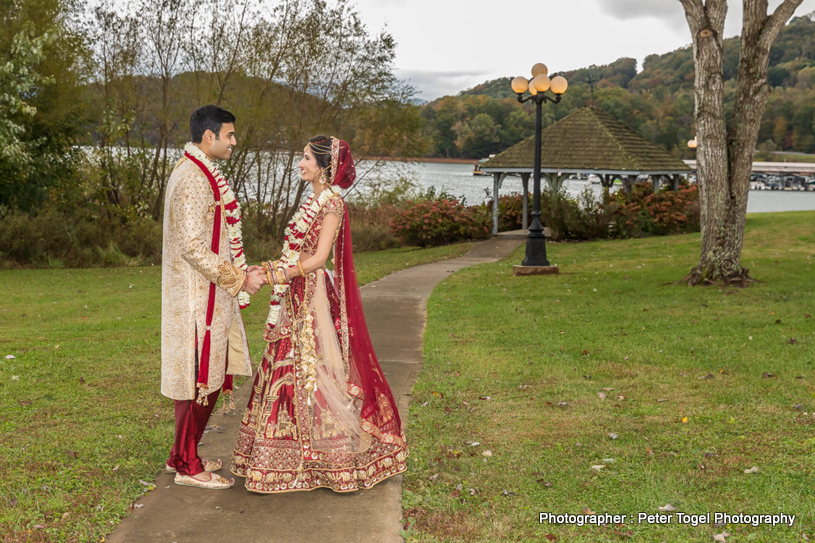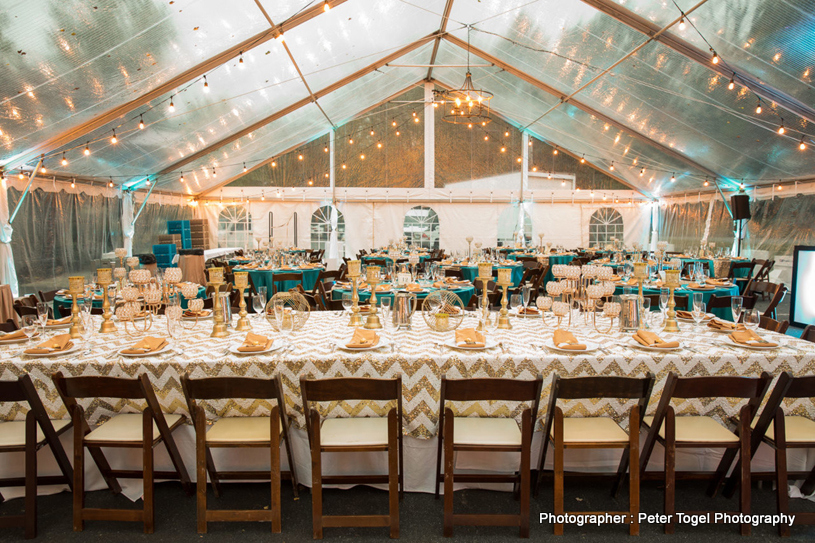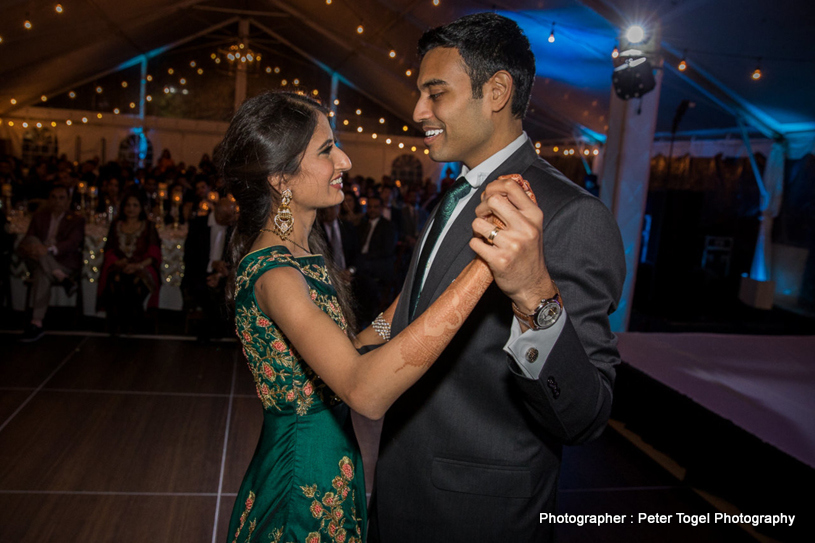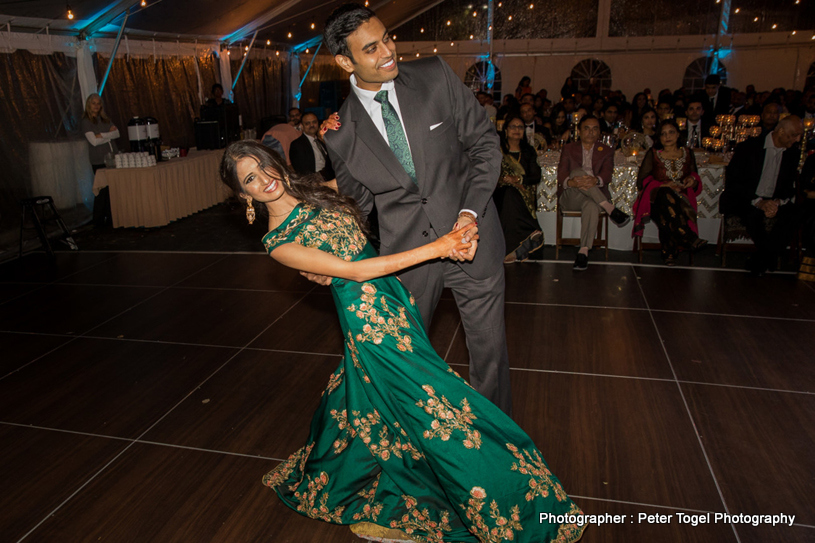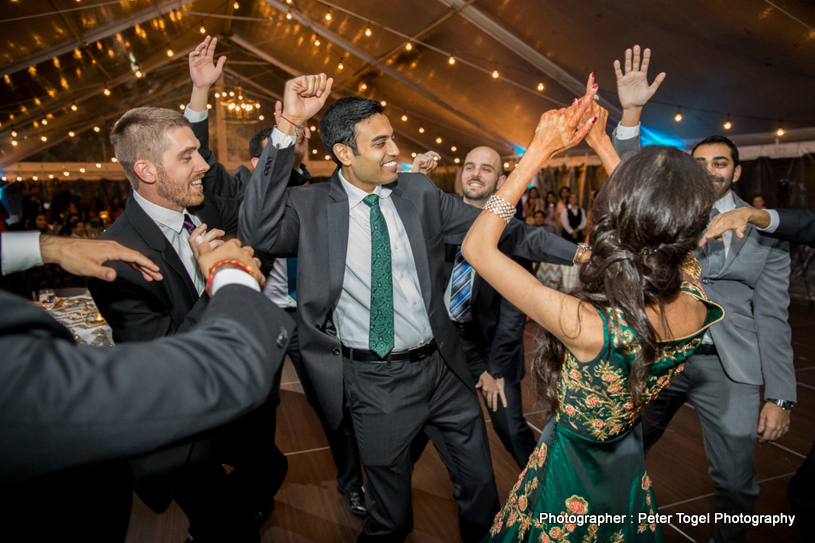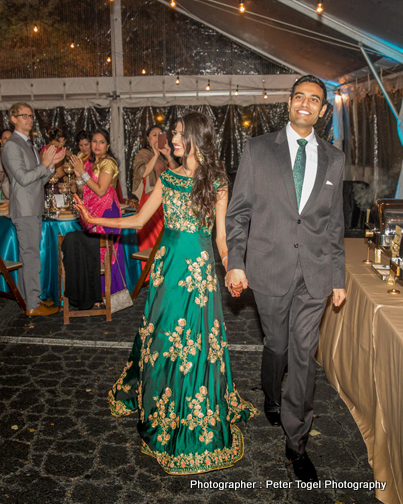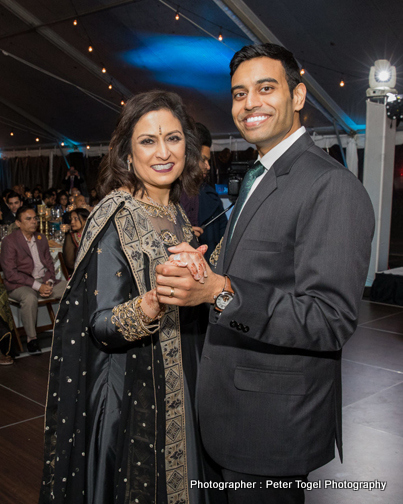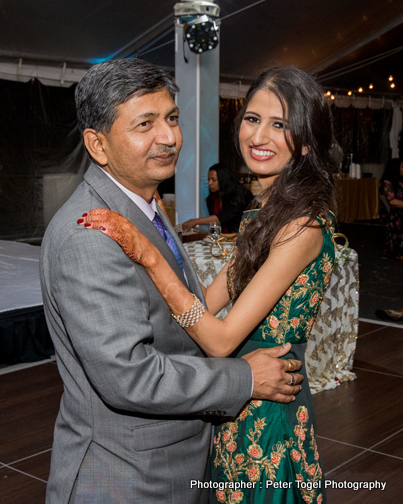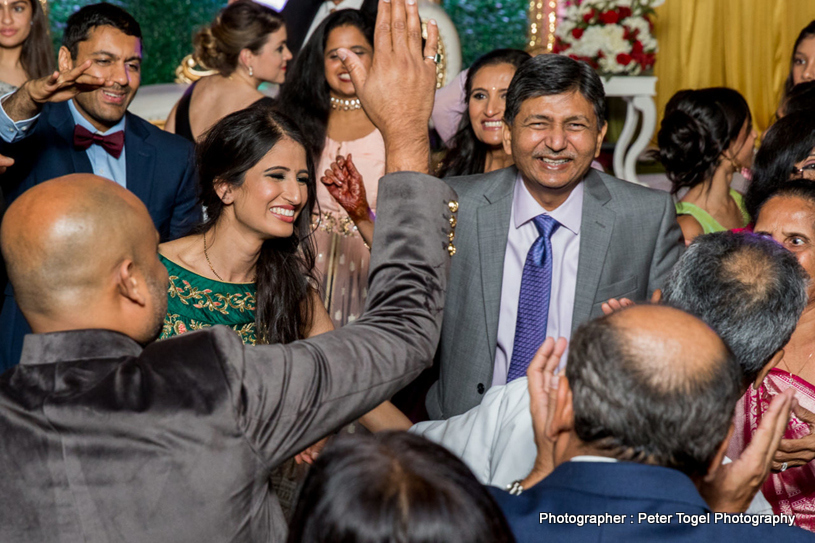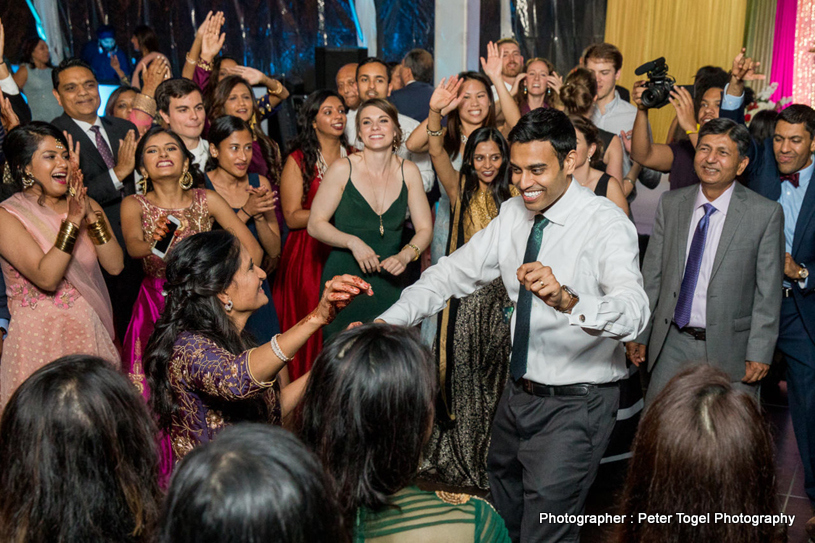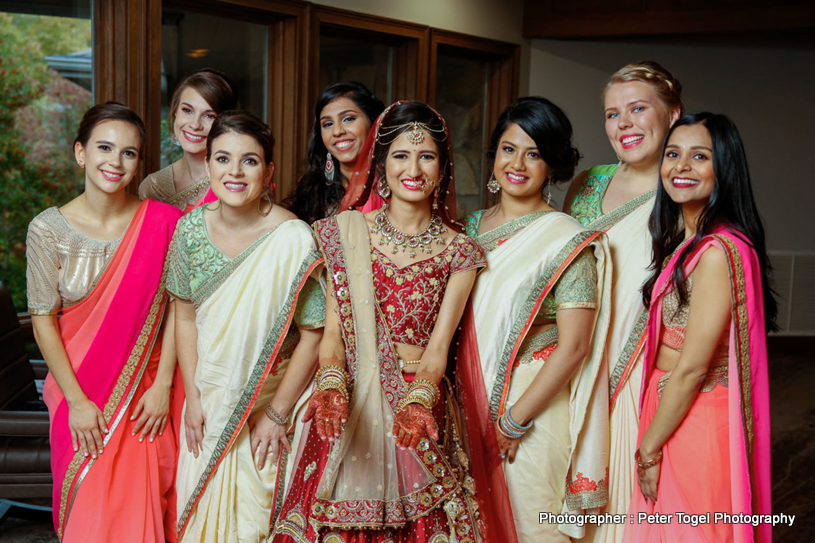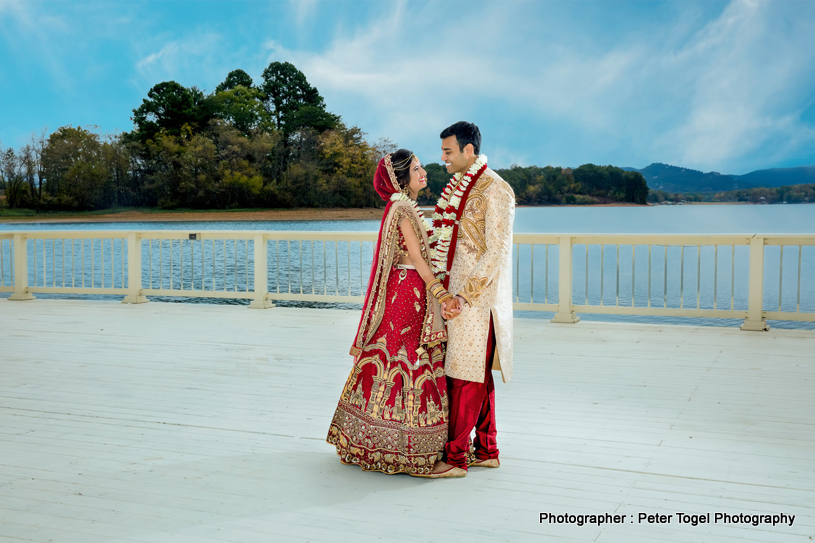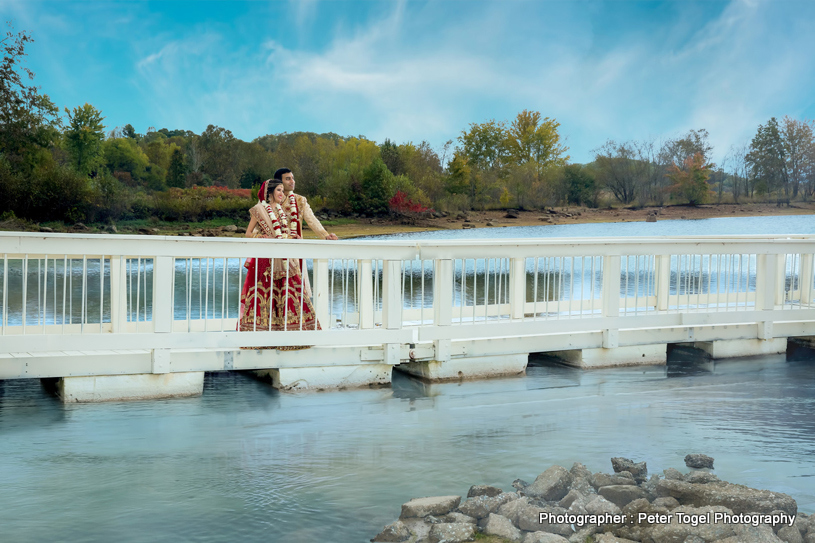 Posted on: 02-27-2019 by: Deshvidesh
The Ridges Resort on Lake Chatuge
Crystal Nix Beauty
Baps Shri Swaminarayan Mandir In Florida
Carlton's Cake
Abhilasha Event
Peter Togel Photography
Indian Wedding photographer
Indian Wedding mehendi
Mehndi Celebration
Indian Wedding Photographer
Indian Wedding caterers
Indian Wedding Beauticians
Indian Wedding Beauticians In Florida
Indian Wedding planner in Florida
Indian Wedding planner in USA
Event Decorator in Florida
Event Decorator In USA