Priya weds Yogin Indian Wedding at Sheraton Atlanta Hotel
Priya and Yogin's beautiful love story began when they met through mutual friends. After a few Facebook messages and dates, the couple knew they were onto something special! The two got engaged July 2017 and planned a wedding for December 2018.
Priya and Yogin wanted to be sure their wedding celebrations were everything that they had dreamt of and more, so they planned the events on their own with help from their families. As both of them are from Atlanta, they chose the gorgeous Sheraton Atlanta Hotel as the venue. Yogin's family hosted the mehndi and sangeet night. The couple chose colorful décor for both events, which were simple yet vibrant.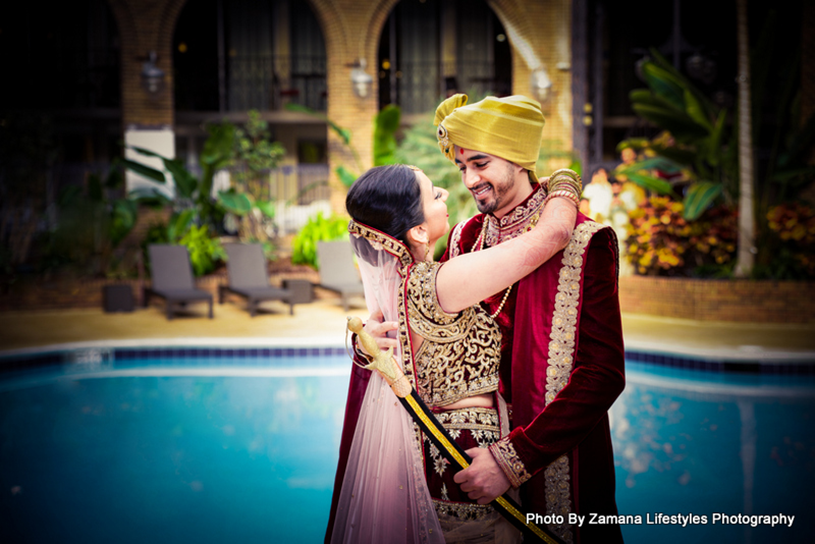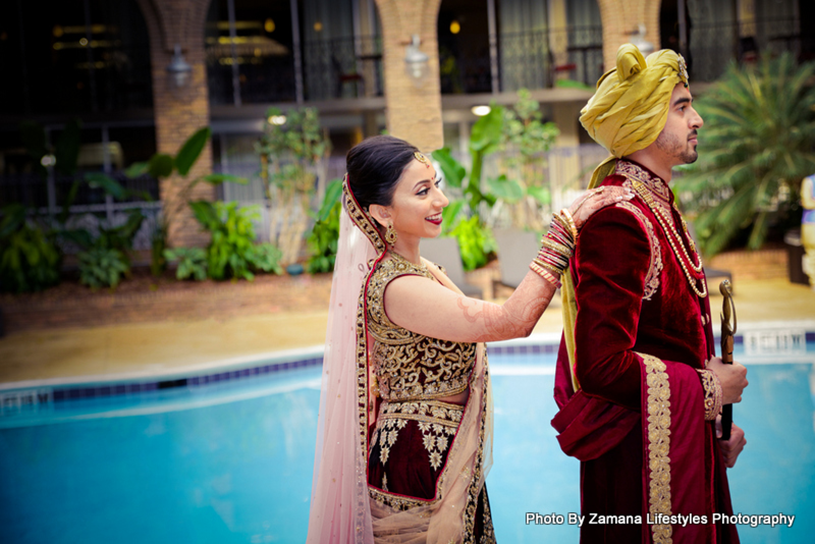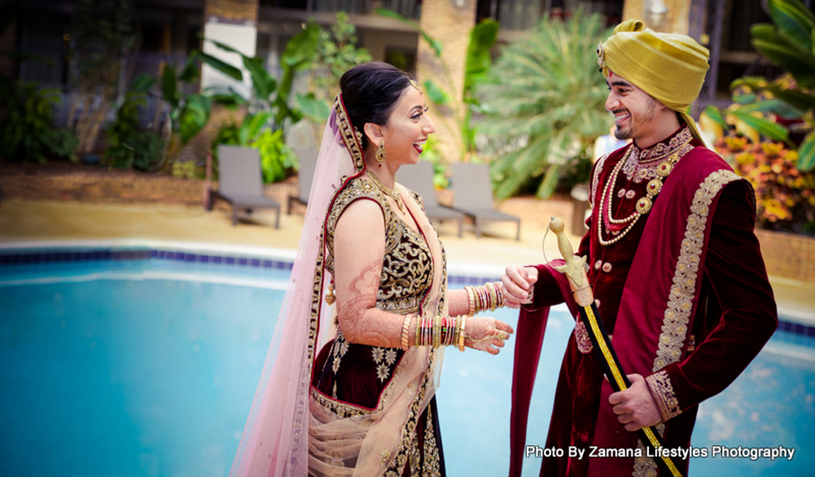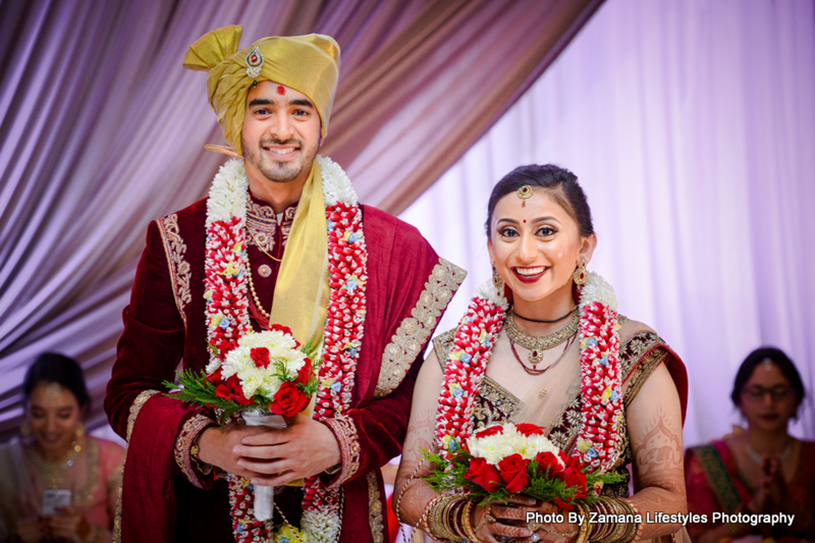 ---
BANQUET HALLS Sheraton atlanta hotel 404-659-6500 | BEAUTICIANS/COSMETICIAN Blush Beauty By Nadia 678-435-5322 | CAKE Dulce Vegan Bakery & Café 404-624-7417 | CATERING BAPs Shayona Catering 678-906-2277 Pankaj Jariwala Catering 931-205-6433 | DECORATOR Mandap World 678-772-0053 | DISC JOCKEY Volcanik Entertainment 973-951-2744 | PHOTOGRAPHER / VIDEOGRAPHY Zamana Photo & Videography 678-860-2921
---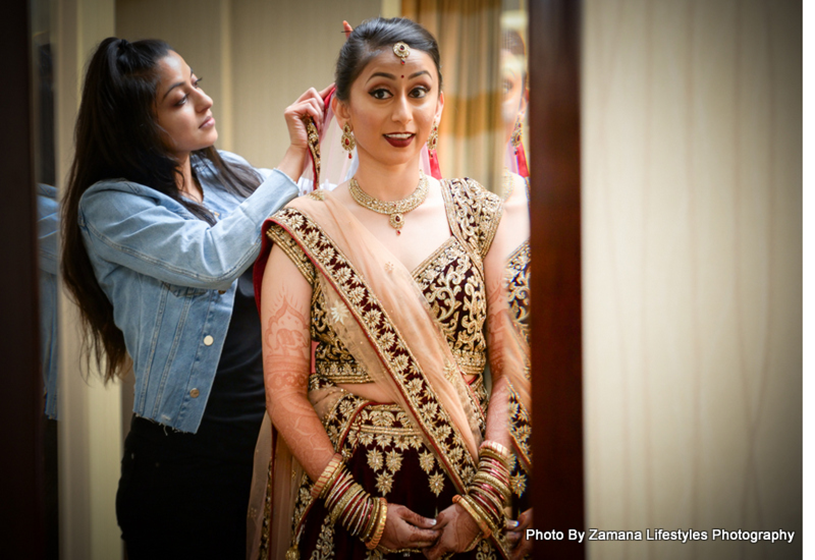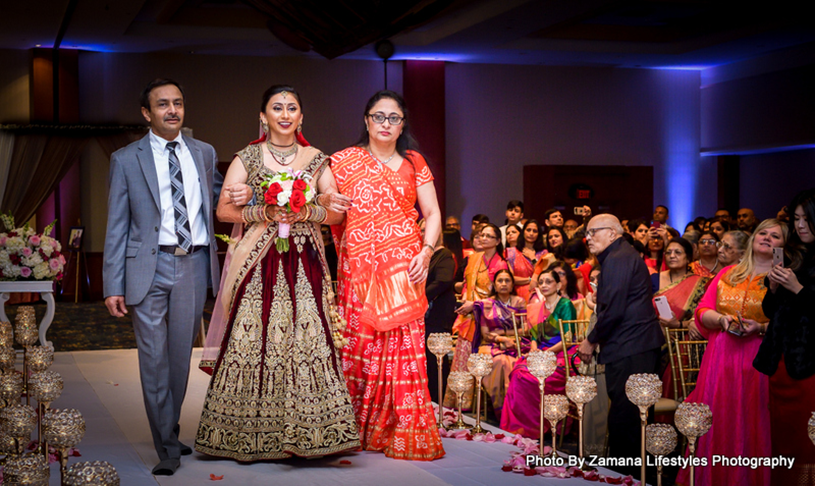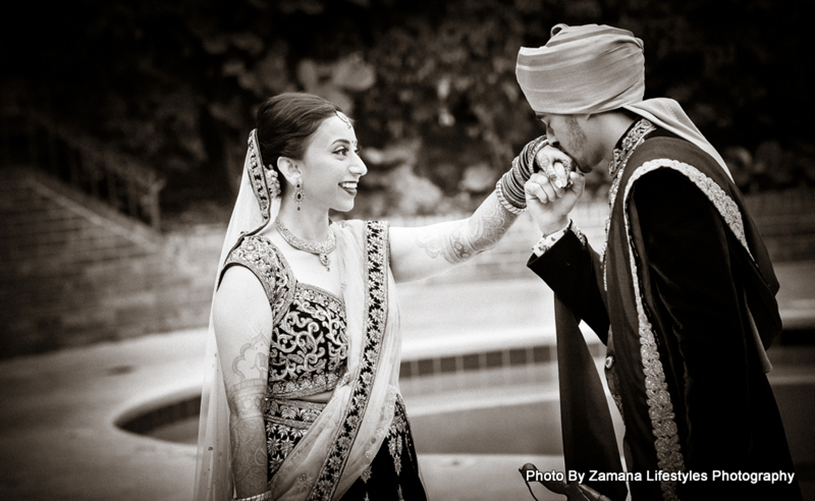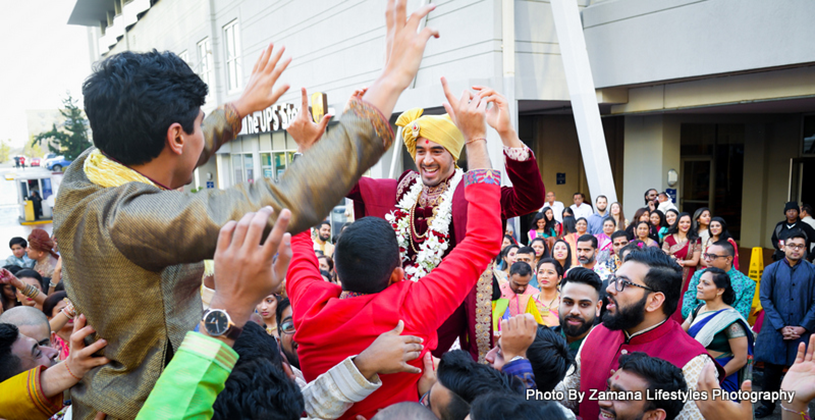 The wedding ceremony was held during the day indoors. The elegant and royal theme matched Priya and Yogin's wedding attire. The aisle leading to the mandap was decorated with flower petals and candles. Priya and Yogin also had a personalized hashtag that they made a part of the décor – #YoPriMarryMe.
Their wedding ceremony was filled with many beautiful and fun-filled moments. The couple had their first look at the pool courtyard. During the varmala ceremony, while Yogin stood on his friend's shoulder, Priya's family brought out a ladder for her to match his height. And after the saath pheras were over, Yogin picked Priya up in his arms, which was definitely an "aww-worthy" moment for their guests.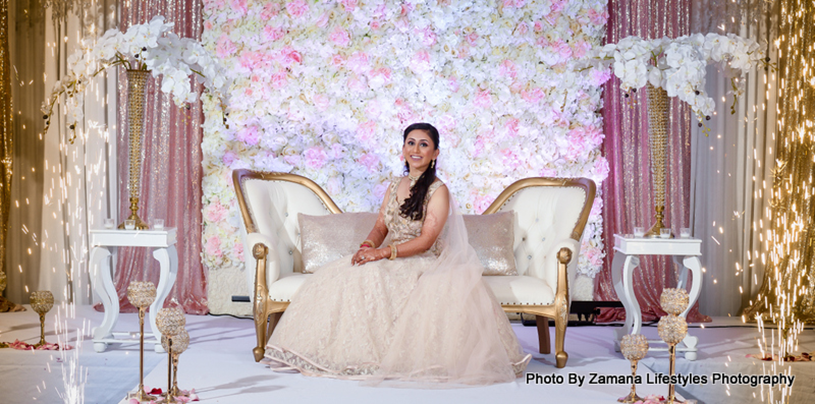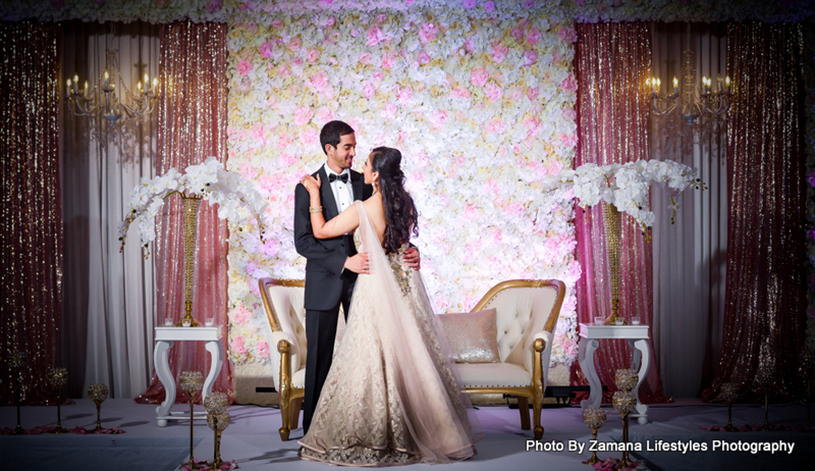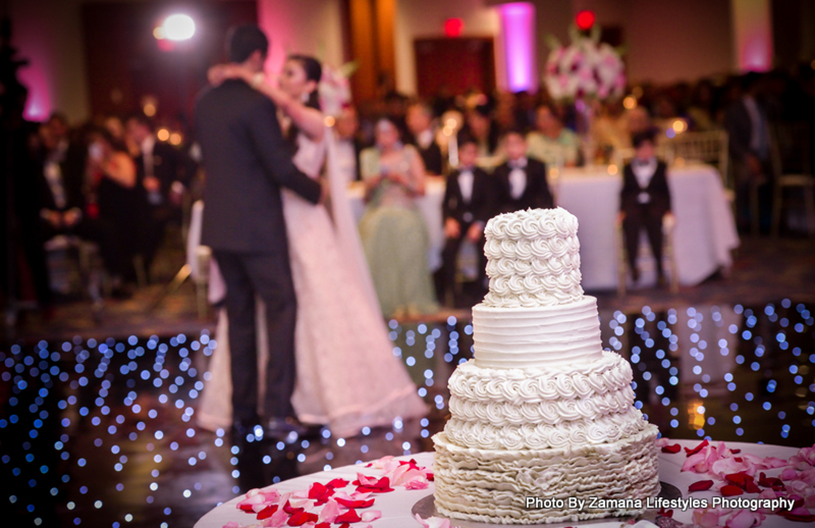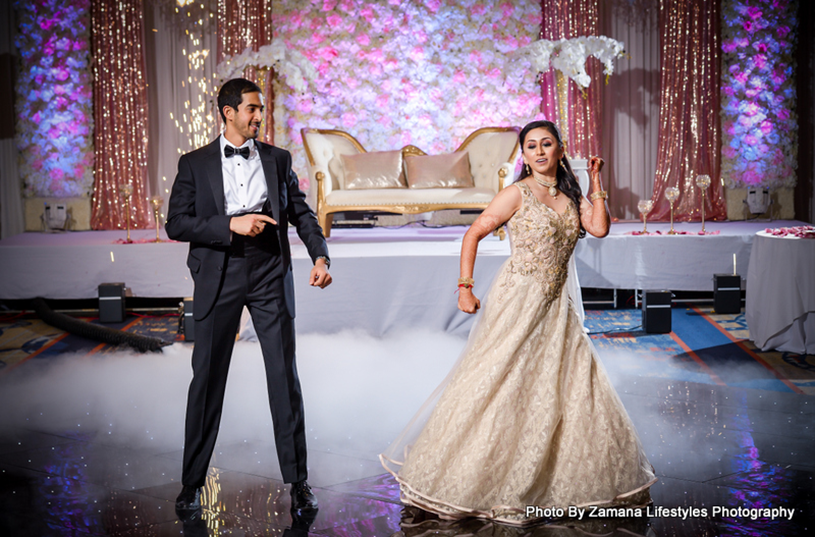 At the reception, the couple made a grand entry to the song "Bring Em Out" by T-Pain. The couple's first dance was to Haley Reinhart's version of "Can't Help Falling in Love."
Both families had something special prepared for the reception. Yogin's nieces and nephews did a special dance performance. Priya's brother-in-law entertained everyone with his melodious singing. Priya also danced with her bridesmaids and was joined by Yogin for one of the songs. But the highlight of the evening was when Priya's sisters and cousins surprised her with a special dance tribute with a medley of songs to which she had danced at other events.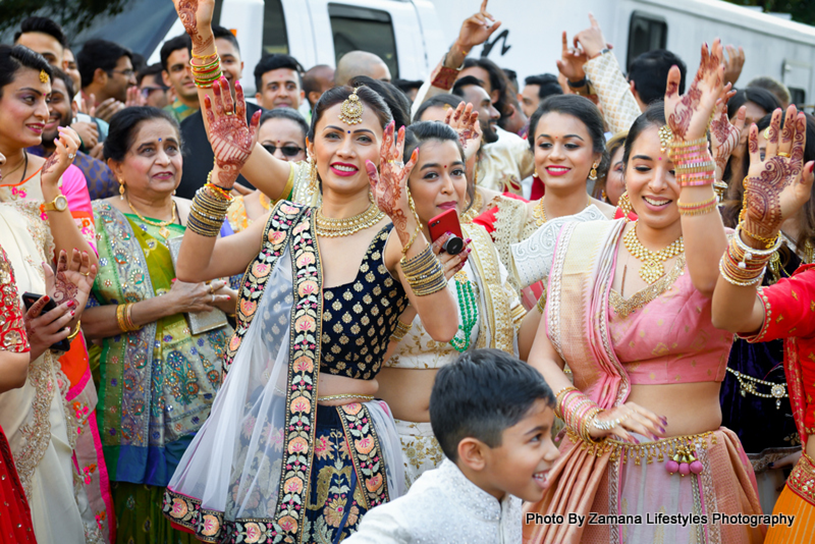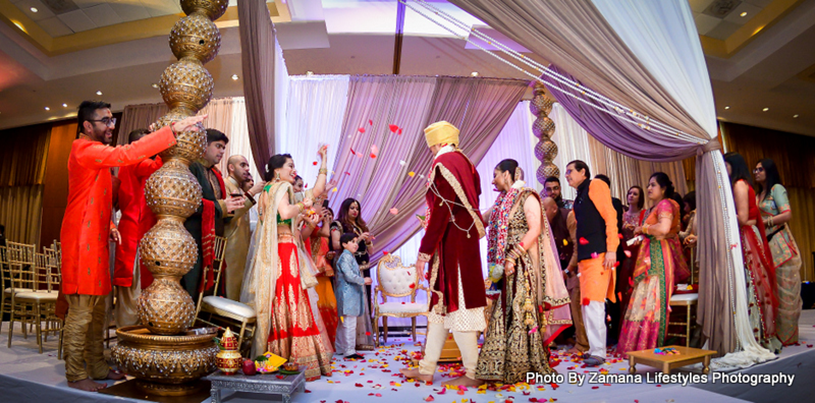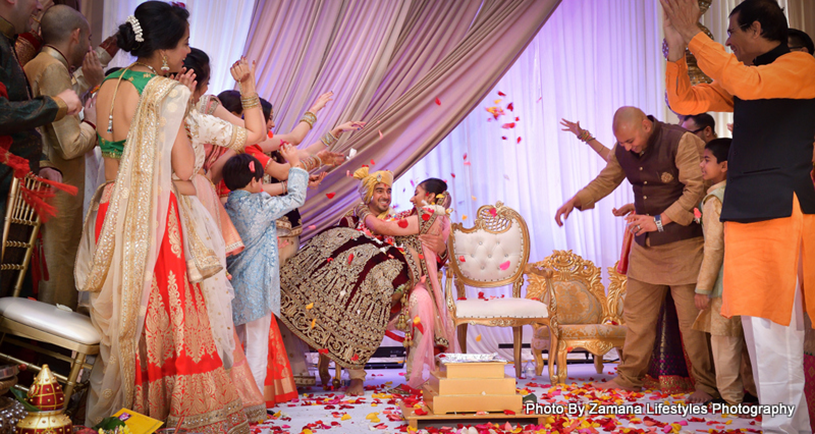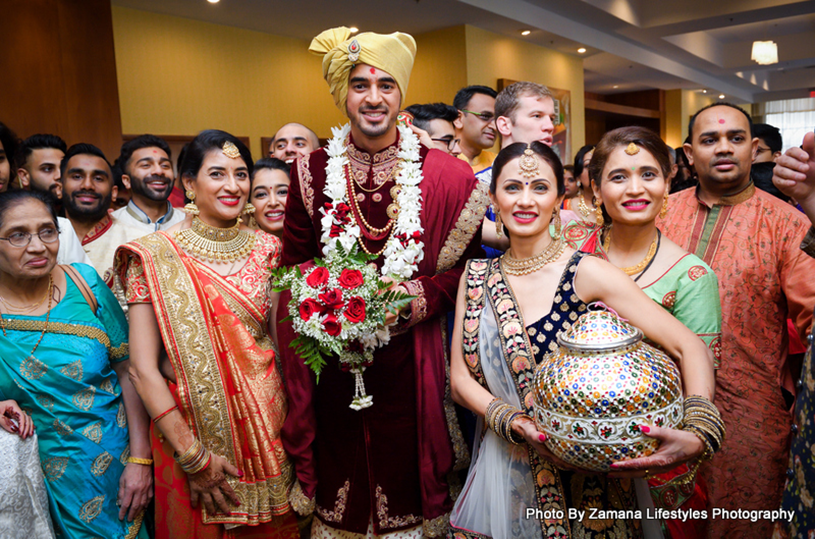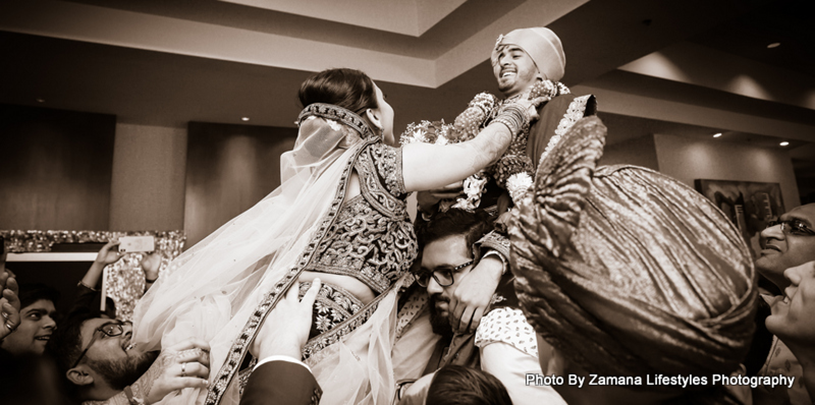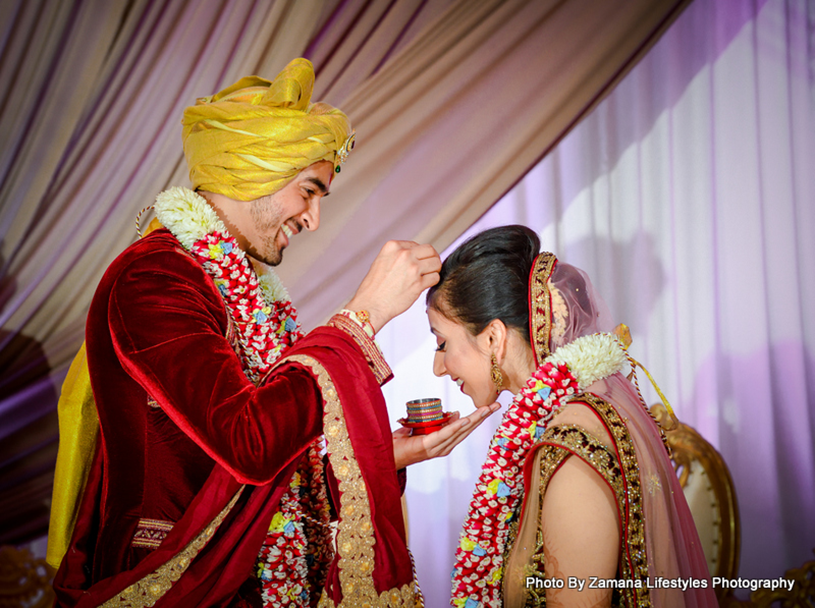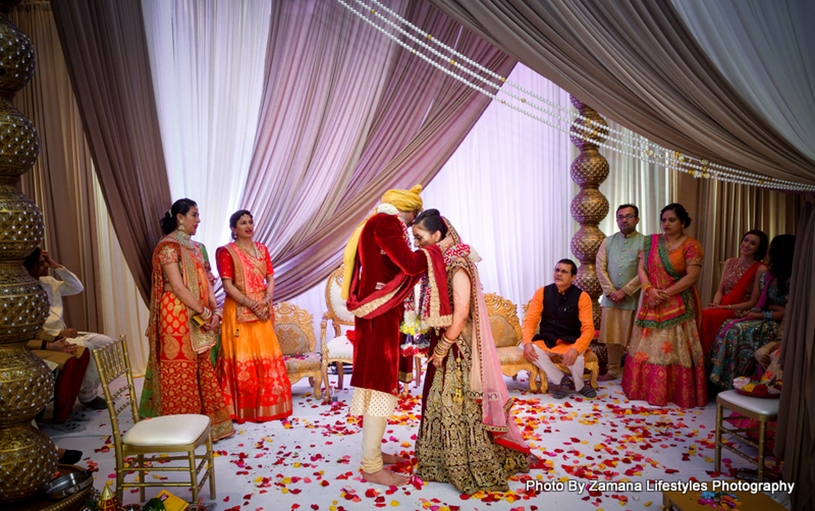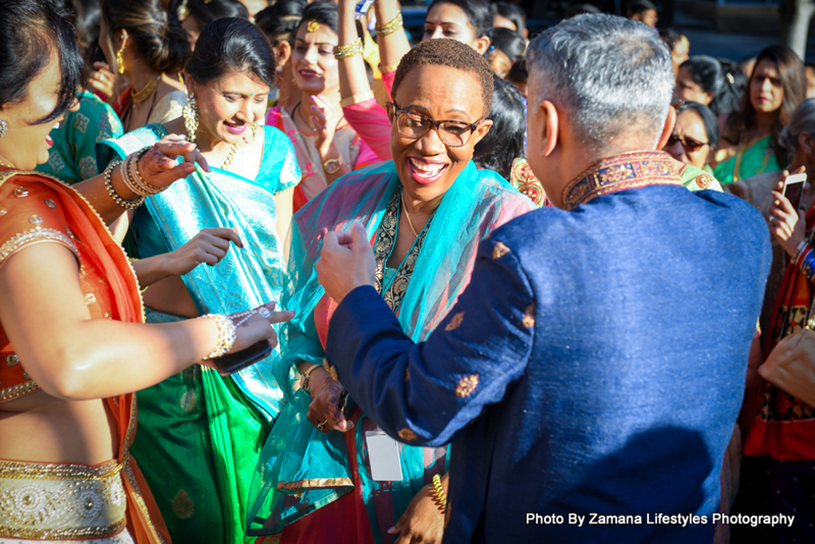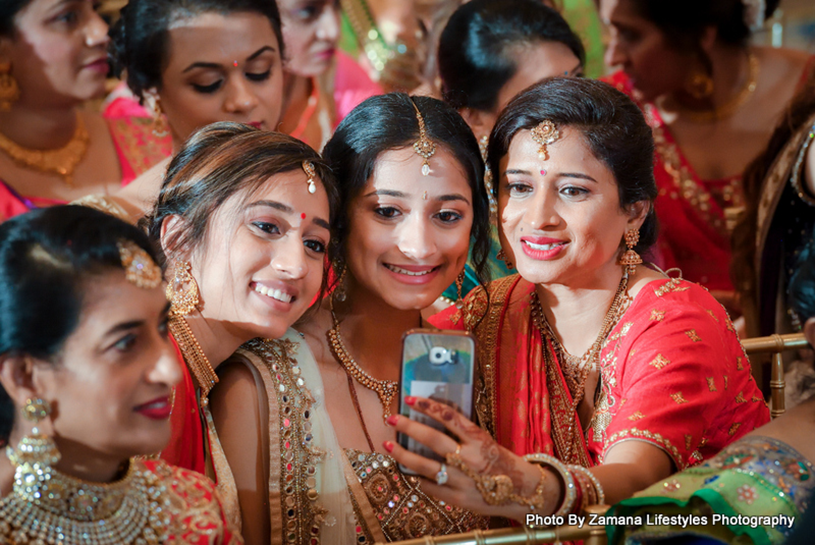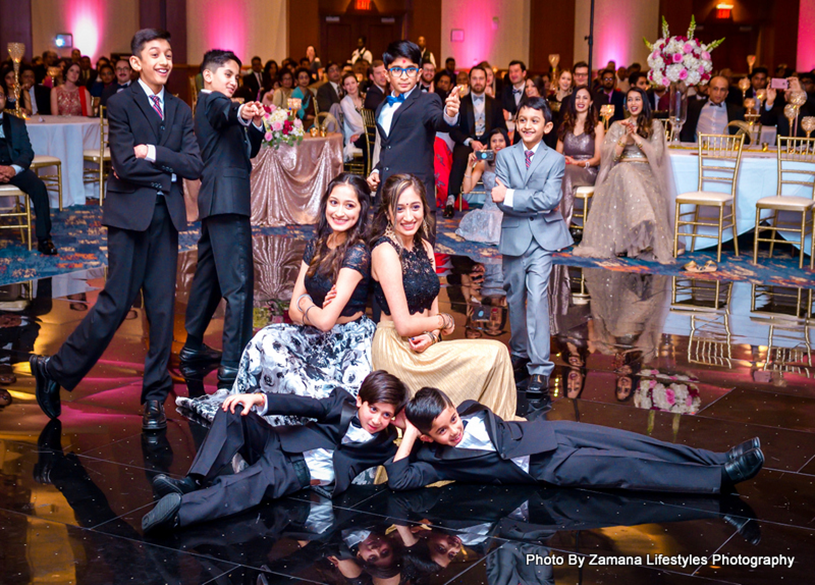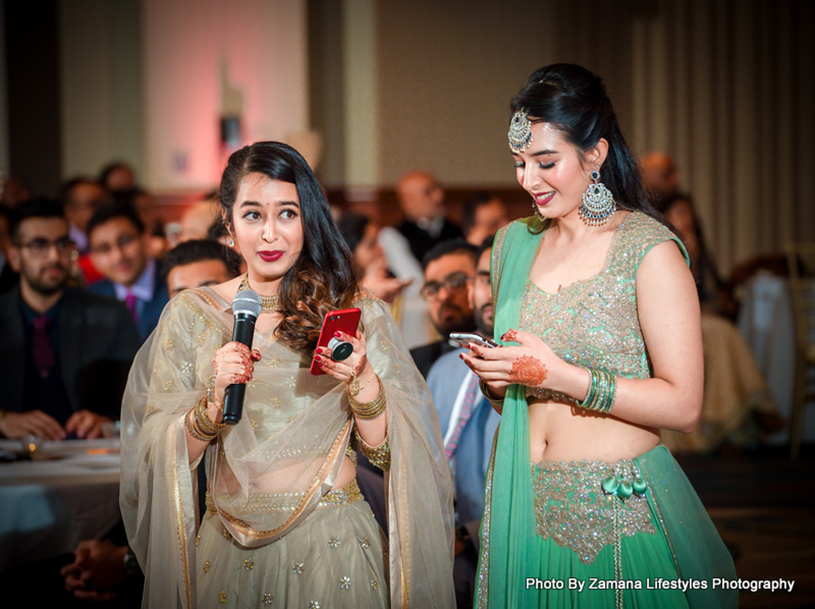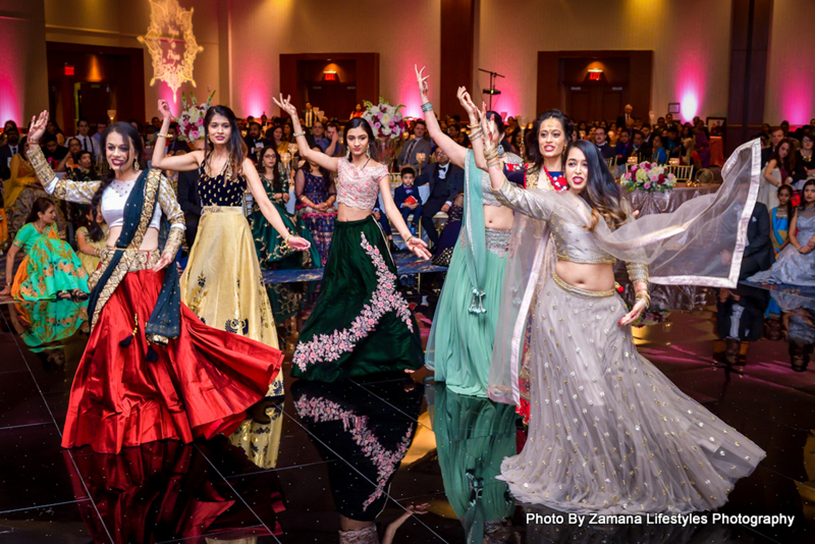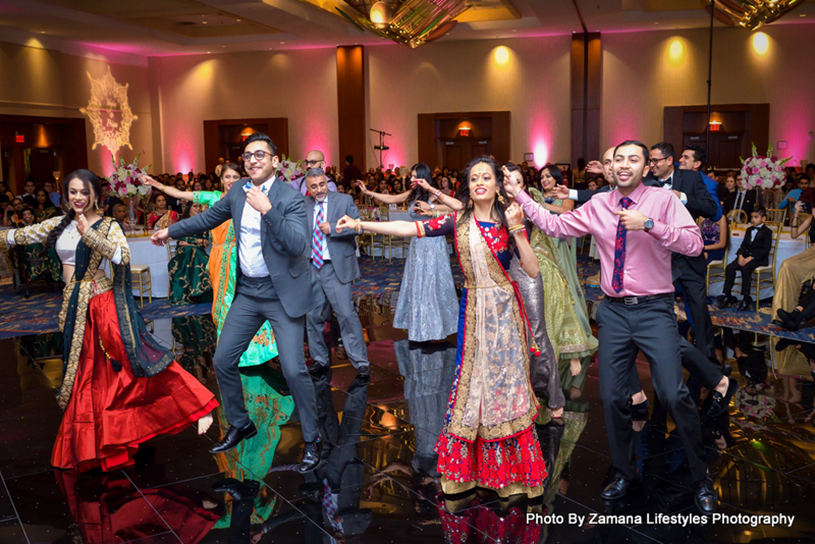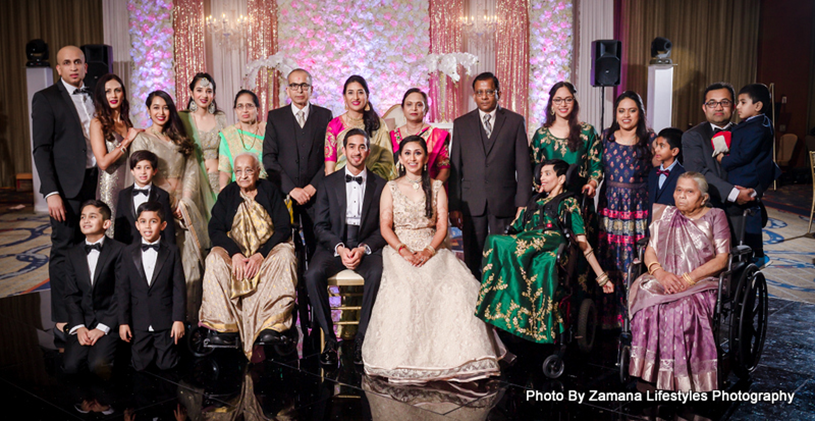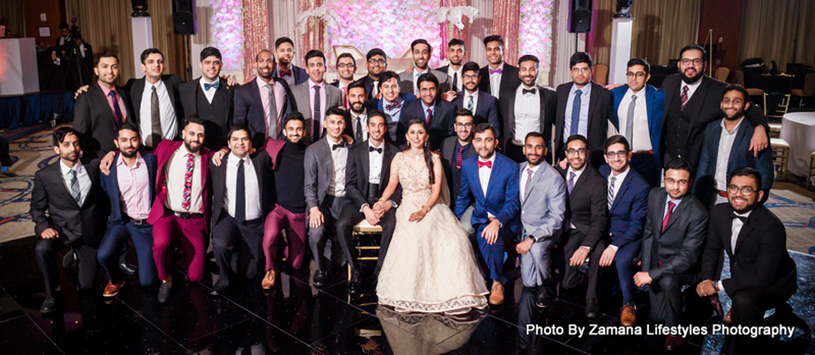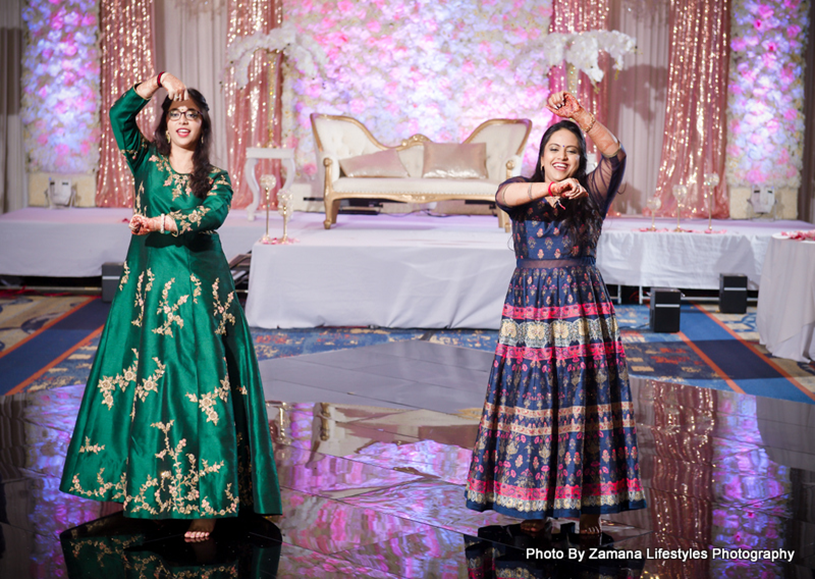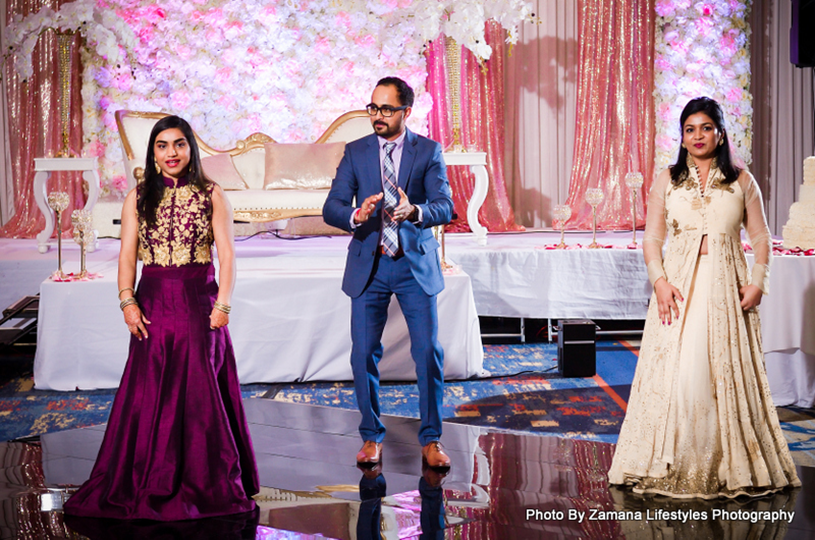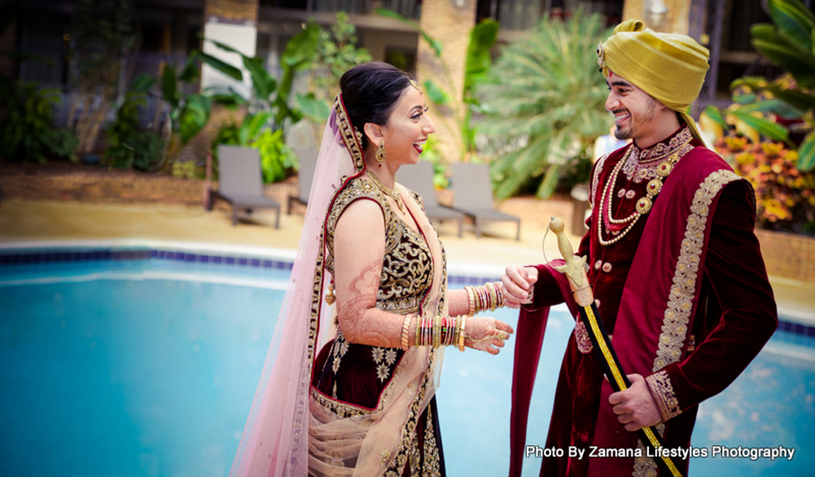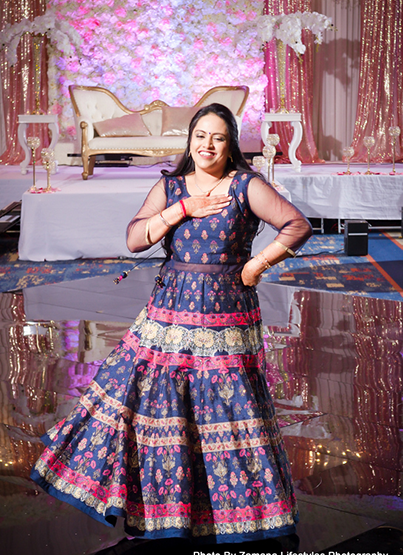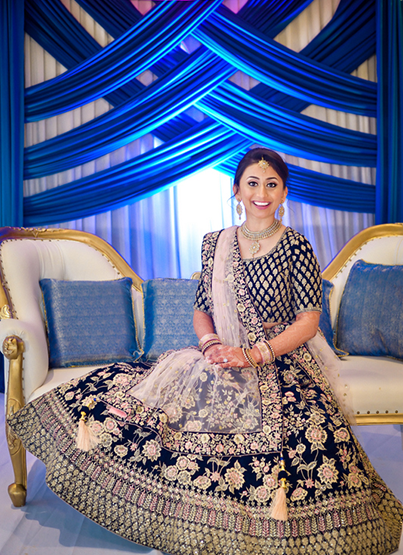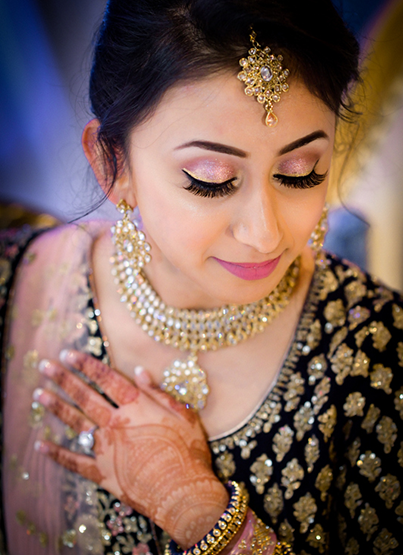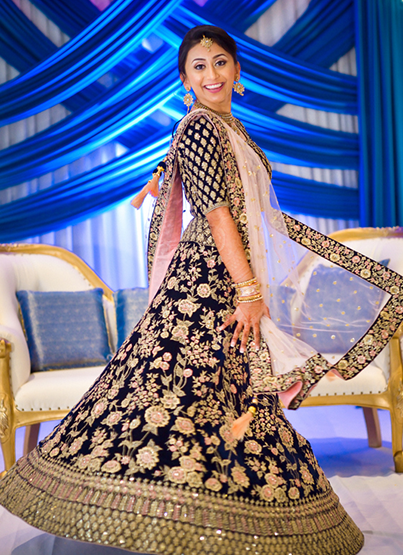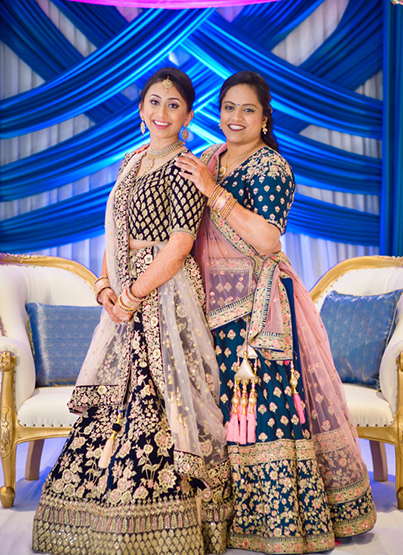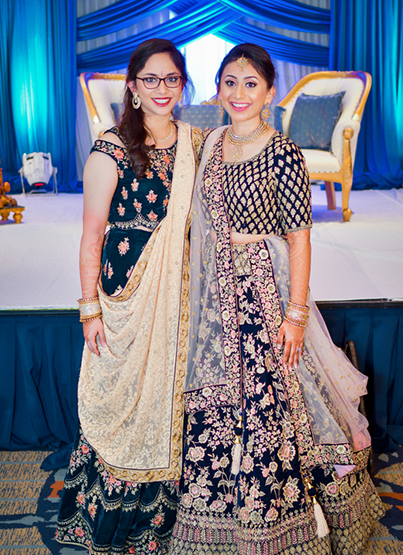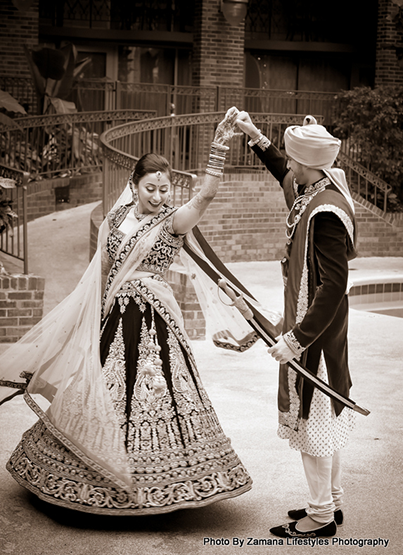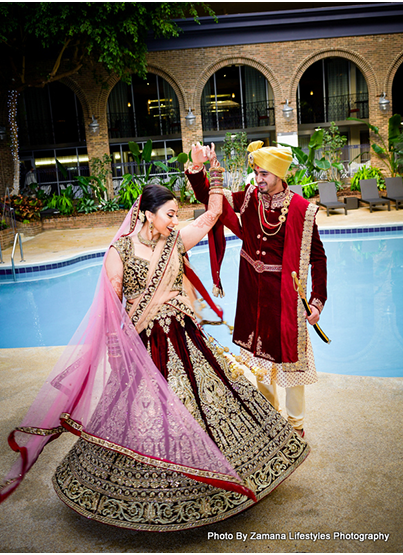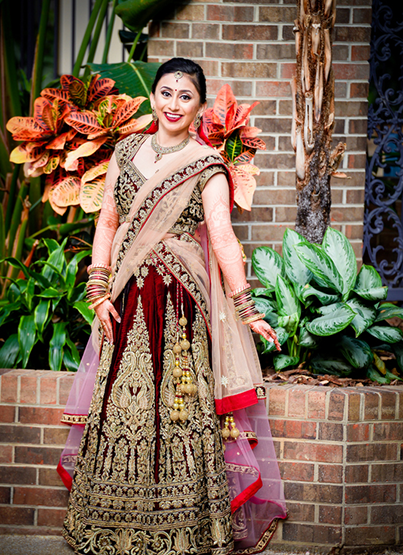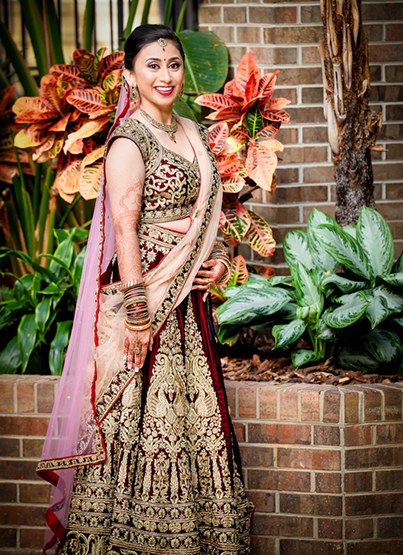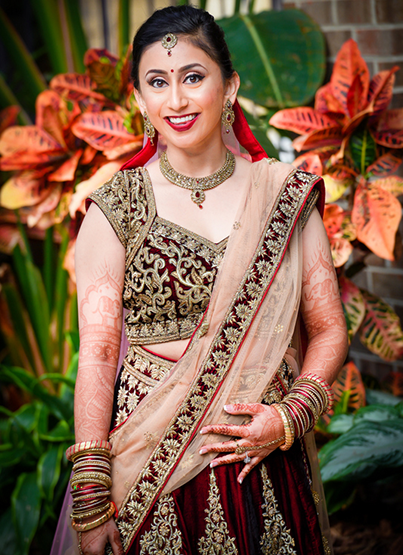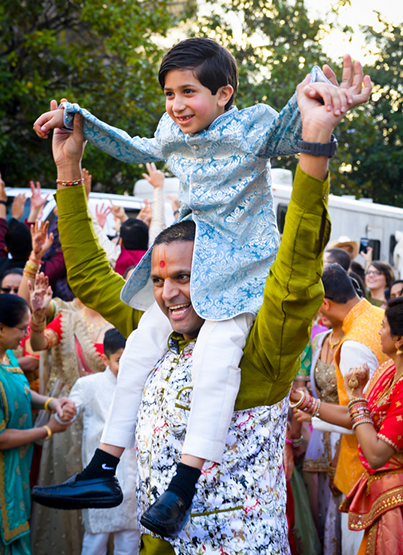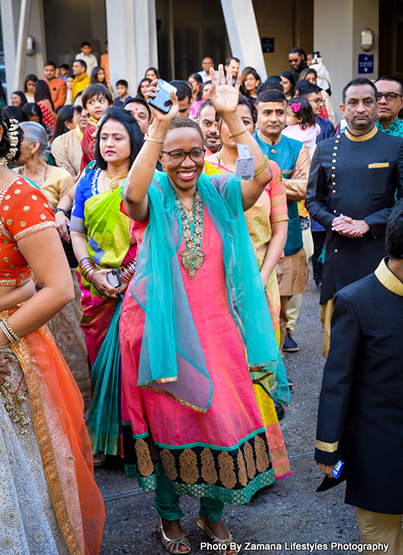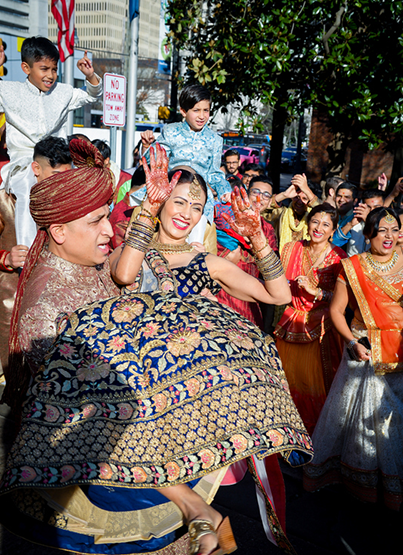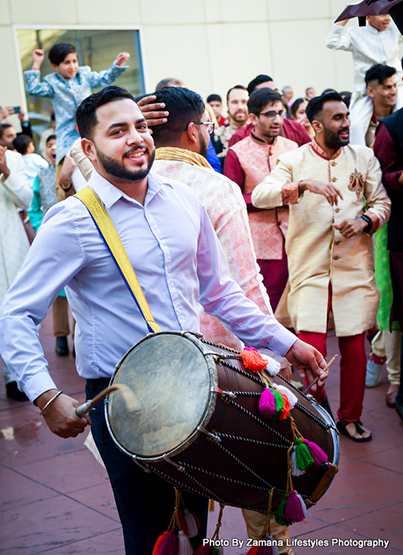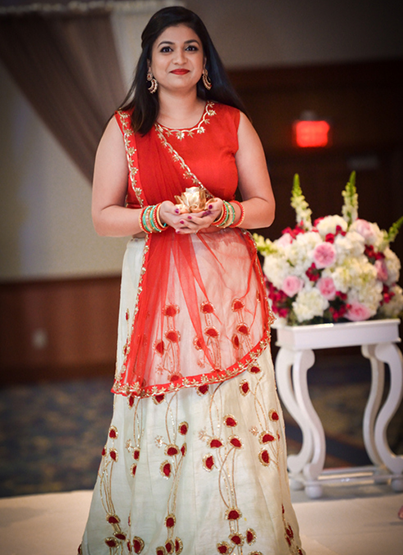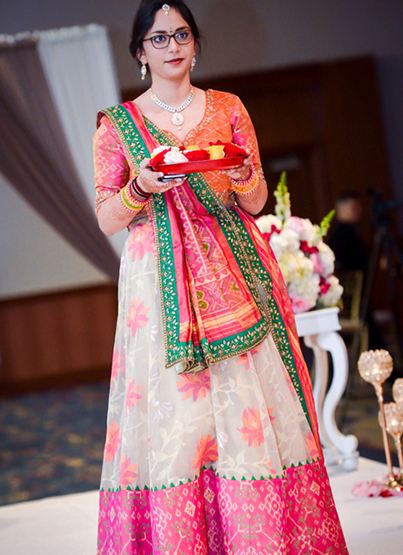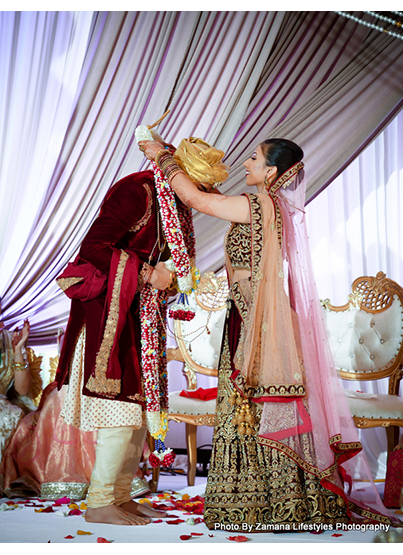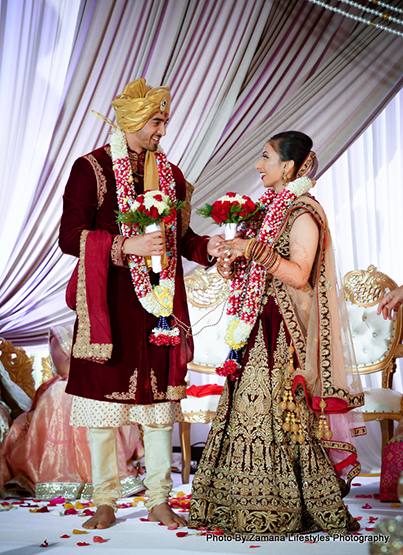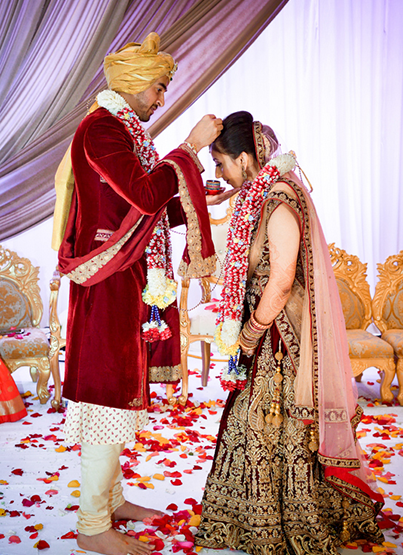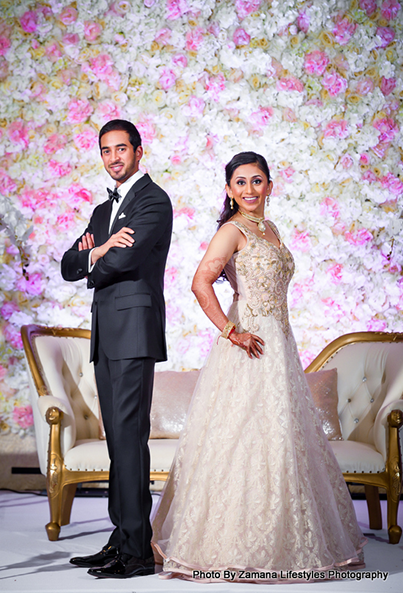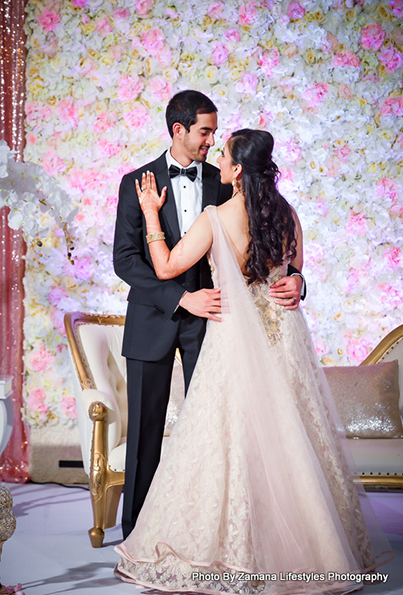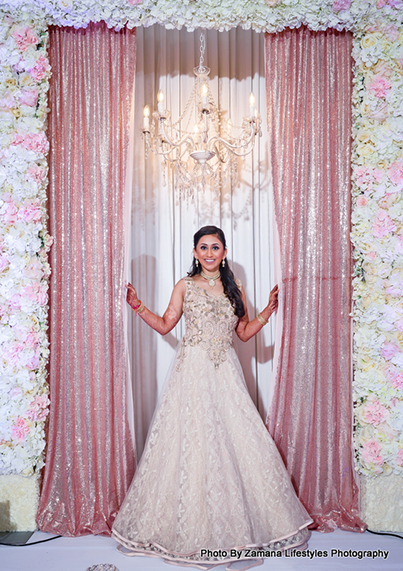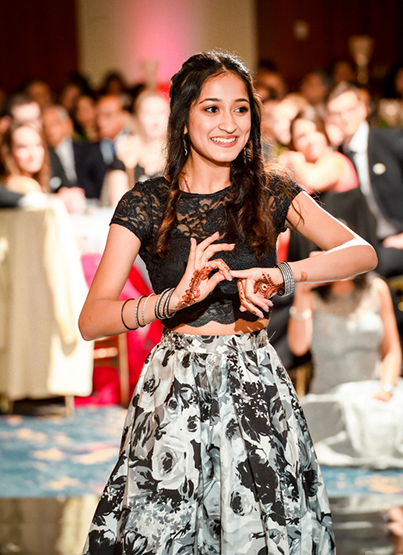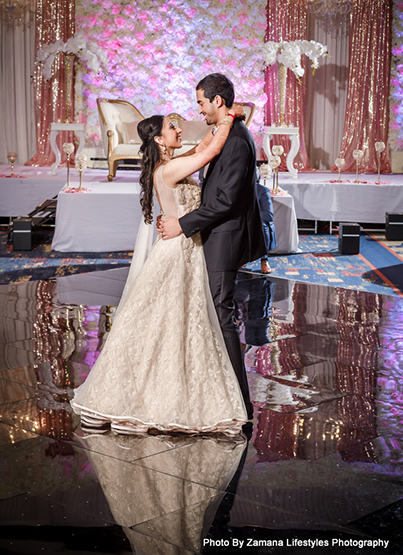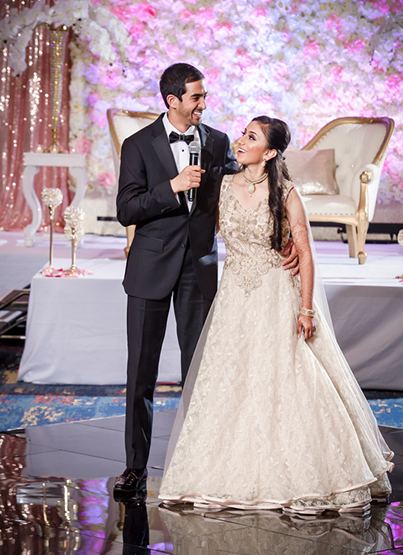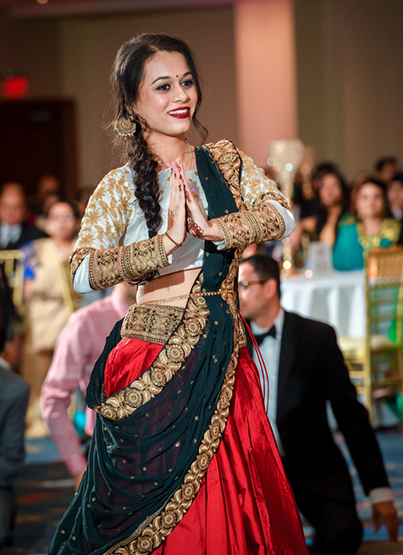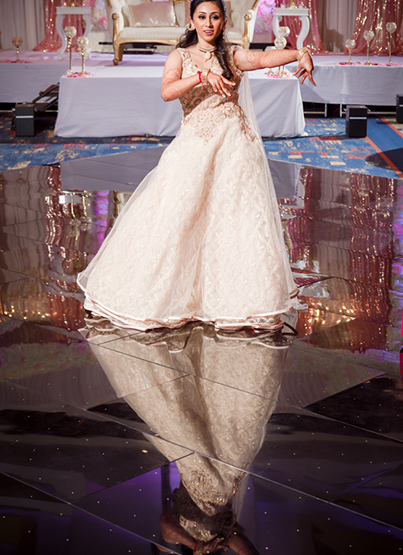 Posted on: 06-2-2019 by: Deshvidesh
Sheraton atlanta hotel
indian wedding photographer
indian wedding event planner
indian beauty
indian wedding couple
indian wedding dress
indian fashion
wedding rituals
indian wedding decor
indian wedding planning
Blush Beauty By Nadia
Dulce Vegan Bakery & Café
BAPs Shayona Catering
Pankaj Jariwala Catering
Mandap World
Volcanik Entertainment
Zamana Photo & Videography