Late Night Host Lilly Singh Wants SRK & Ranveer on Her Show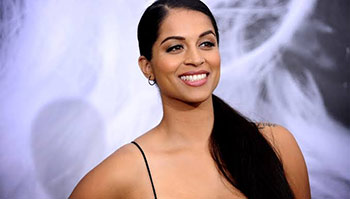 Lilly Singh is a YouTube sensation, an Indian-origin global icon, and an American late-night show host. The Indian-Canadian star is riding high on the positive response her late night show – A Little Late with Lilly Singh – has been receiving. Lilly is busy living any TV show host's dream by interviewing celebs like Jessica Alba, Anna Faris, Natalie Portman, Christina Aguilera, and many more. But Lilly Singh's wishlist of guests includes names from Bollywood.
Yes, the YouTube star wants to host Bollywood stars Shah Rukh Khan, Ranveer Singh and Priyanka Chopra on her show. "I would like Ranveer Singh, Priyanka Chopra, Deepika Padukone, to name a few to come on my show. Shah Rukh would be great as well," Lilly told IANS.
The Indian-origin star is actually the first woman to host a late-night TV show in the US. Talking about her crush on Bollywood and Bollywood stars, Lilly added, "I mean I grew up with Bollywood and I am a huge fan of Bollywood so anyone from Bollywood is welcome on my show."
Apart from being a late-night show host and a YouTube star, Lilly is also a musician, philanthropist, and author. Talking about her show, Lilly says that she "just wants to keep telling stories that I think the world needs to hear and are important."
"And I want to have fun. If you are not having fun, then what's the point? So I want to keep having fun, keep learning and growing," she said.
It would certainly be interesting to see some genuine Bollywood touch on a late-night show in the US. Lilly recently came down to India to attend the Vogue Women of the Year 2019 awards, where she won the Born Colourless Global Indian of the Year title.
A Little Late with Lilly Singh
Lilly Singh
YouTube sensation
Shah Rukh Khan
Ranveer Singh
Priyanka Chopra
Indian-origin
Indian-Canadian