After October, Kalank and Street Dancer, Varun Dhawan is using this lockdown period to re-strategize his acting career as the actor is in talks with several filmmakers discussing possible collaborations. Bollywood Hungama has learnt that Varun will soon team up with Stree director, Amar Kaushik on a comedy, which will be produced by Dinesh Vijan.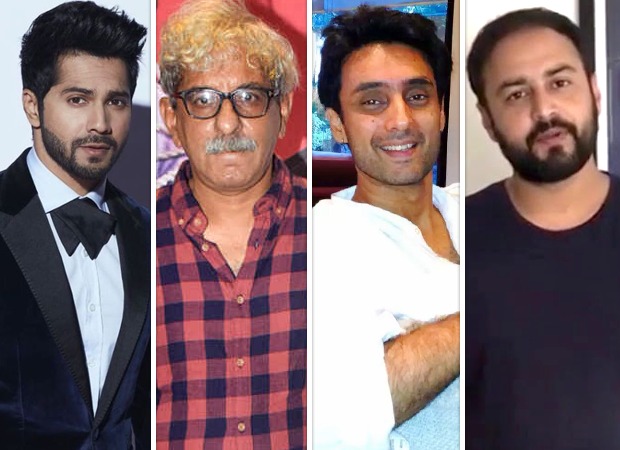 "Varun and Amar have been discussing multiple films for collaboration for a while now and they have finally zeroed down on an idea. Amar is currently developing it further and will have a bound script ready in a couple of months time. Varun and his filmmaker-father, David are both excited about the subject and believe that it would be a game-changer in the comic space," revealed a source close to the development.
Apart from the yet-untitled comedy, Varun is also prepping up for the Arun Khetarpal biopic in this lockdown, which is again produced by Dinesh. "He is in constant touch with director Sriram Raghavan over the video conferencing, and the two are having reading sessions through virtual means," the source informed, adding further that this would be the first film that Varun will kick off after the lockdown. "After Sriram's film, Varun has the Sajid Nadiadwala production which is being directed by Kesari fame, Anurag Singh. It was Varun who got this project in place after talking to his mentor Karan Johar. It's an out and out action entertainer, and was to kick-off sometime in October. But it's bound to get delayed now," the source added.
Varun's next three films look diverse and very much within the commercial space, and we hear he is also in talks with Karan Johar for the official remake of Vijay's Tamil Blockbuster, Theri. However, it's in the very nascent stage at the moment. "Varun is now looking to balance in the commercial space by exploring different sub-genres. He is going to be a force to reckon with in the near future. He has learnt from his mistake and is looking to rise like a phoenix," the source signed off.
There are several other commercial films which Varun has been offered in this lockdown phase by multiple production houses, however he is on a rejection spree and being very particular of what he signs on from hereon. Stay tuned for more updates.
Sohail Makhlai whose last film Knock–out was released eight years ago, finds his new project stuck because of the Coronavirus. Speaking exclusively to this writer Makhlai who has in past produced the Anubhav Sinha-directed Dus and the Aishwarya –Sunny Deol starrer Aur Pyaar Ho Gaya, clarifies, "Dhaakad was to have its first major schedule in April. Obviously that got mowed down by the virus. We had then planned for July because Kangana's shooting for her Jayalalitha bio-pic got postponed from July. Now, I don't see even that happening. I seriously doubt we can start shooting in July."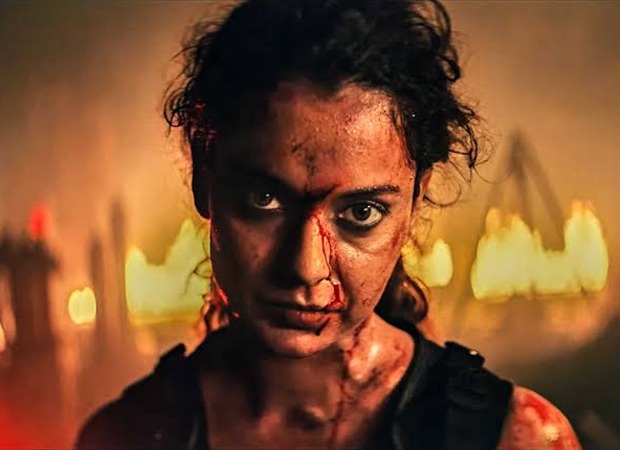 So what about the Diwali 2020 release? Says Makhali, "Yes, we had announced a Diwali release. We had all the schedules worked out. But the virus has hit the entire entertainment industry. Nobody has a map for the road ahead." One thing that Makhlai is sure about is that Dhaadak will be made, and made without any compromise. "My director Razneesh Ghai is a high-profile name in the ad world. He has made three ads with Kangana and she shares a wonderful rapport with him. Our script for Kangana is sure to take her to the next level."
Incidentally Kangana had starred in Makhlai's last production Knock–out also. "We all excited about Dhaakad. But there is no clarity right now about when it would go on the floors. When we put out the poster little did we know what was in store. In Mumbai, cinema seems like very low priority right now. First we need to survive this crisis. Then we'll see. Once shooting is resumed we'll plunge into Dhaakad."
After a young girl was tested positive for the Coronavirus, a posh high-rise in suburban Mumbai Oberoi Springs which houses several Bollywoood actors and directors has been completely sealed off. The building's residents include choreographer-director Ahmed Khan, Neil Nitin Mukesh, Vicky Kaushal and Chitrangada Singh.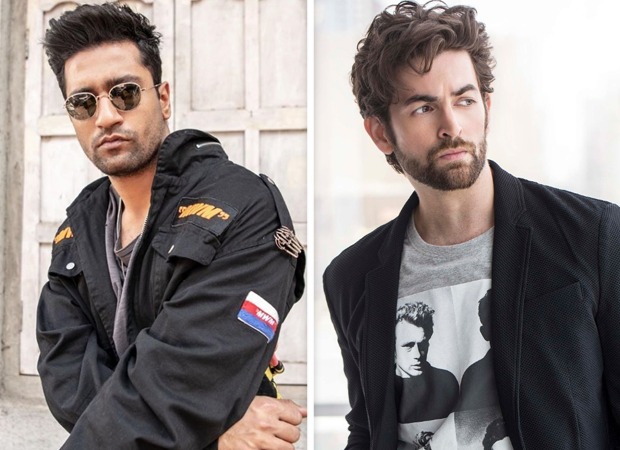 When I contacted one of the star-residents, the person agreed to share details on condition of anonymity, "We've been asked not to talk about this (the Corona case in the building) as there's bound to be an immediate ostracizing of all the residents. Yes, a little girl tested positive two days ago. It has made no difference to our life. We were in any case not stepping out of our homes. So there's no change. We are comfortable as we get all our grocery at our apartment door."
Another star-resident says, "Things are bad everywhere in Mumbai. When they found a positive case in our building complex all the 'Wings' were sealed, even those where the Corona infected girl didn't stay."
Filmmaker Rohit Shetty is continuing to do his part amid nationwide lockdown due to the Coronavirus outbreak. The cases have rapidly increased in the country and the lockdown will continue till May 3. During this time, the on-duty officers are working day and night in order to keep the citizens safe.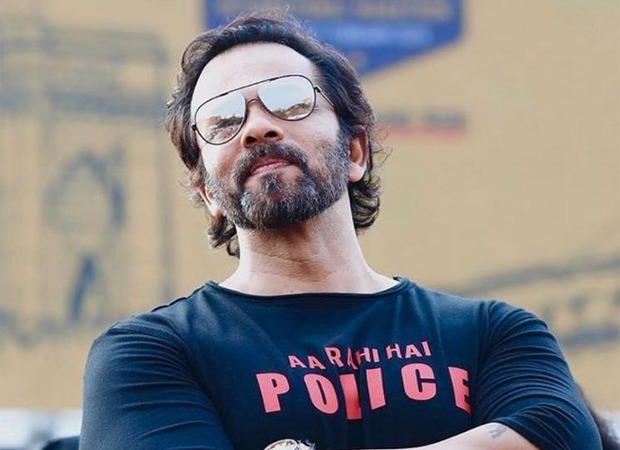 Mumbai Police, on Tuesday, reported that Rohit Shetty has arranged facilities in eight hotels for on-duty cops. The tweet read, "#RohitShetty has facilitated eight hotels across the city for our on-duty #CovidWarriors to rest, shower & change with arrangements for breakfast & dinner. We thank him for this kind gesture and for helping us in #TakingOnCorona and keeping Mumbai safe."
Rohit Shetty has also donated Rs. 51 lakhs to FWICE to help the daily wage workers who have been impacted during the lockdown.
Actor Tamannaah Bhatia joins a league of celebrities who are providing aid to daily wage and migrant workers amid Coronavirus pandemic that has led to the nationwide lockdown. Tamannaah has joined hands with an NGO Letsallhelp to provide 50 tonnes of food products to help 10,000 migrant workers across all the slums, shelters and old age homes in Mumbai.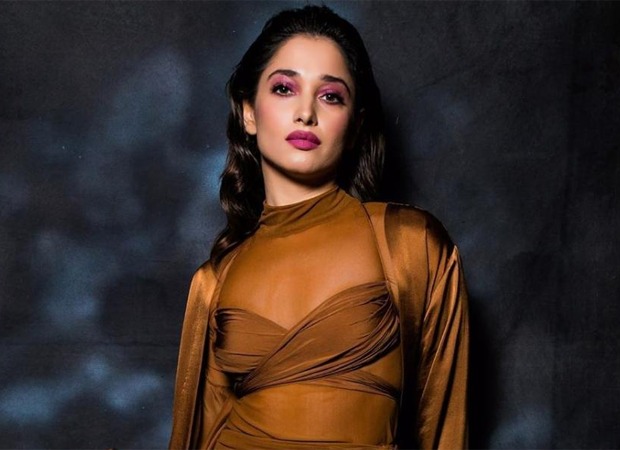 Taking to Instagram, she wrote, "We, at Letsallhelp.org have taken a pledge…. No one sleeps hungry during the lockdown and have embarked on the journey to help the daily wage workers so they don't have to migrate to their villages or starve in the cities. The food products will be delivered to the beneficiaries through our trusted partner NGO's across various cities in our country."
Tamannaah Bhatia said the Coronavirus outbreak has impacted millions of lives in unimaginable ways. She said that lockdown and social distancing is the only way to combat at the moment before a medical solution is discovered. But, the ramifications of it will be long-term. She said that while everyone is worried about their livelihood, one should also spare time for all those daily wage and migrant workers who have lost their livelihood amid this global crisis.
With the lockdown, the television industry has come to a halt since March 8 and this has happened for the first time in many years. With everyone adhering to the rules laid down by the government, the television channels have decided to start the reruns of some of their prominent shows. However, in their recent statement, Sony TV has disclosed that they will not air Jennifer Winget, Shivin Narang, and Ashish Chowdhry starrer Beyhadh 2 after the lockdown ends.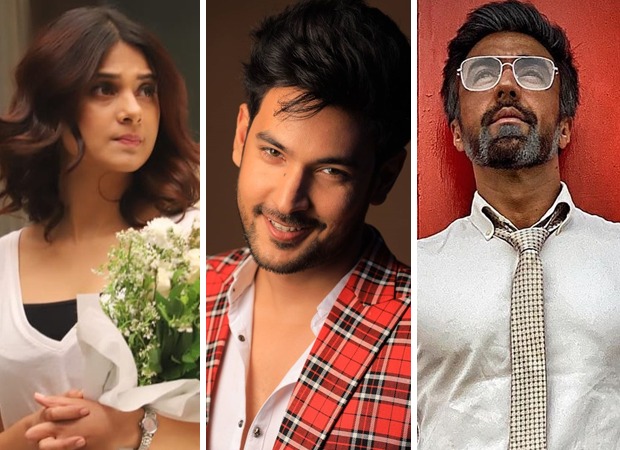 The show was first aired in December 2019 and the fans couldn't get enough of Jennifer Winget and Shivin Narang's chemistry. The channel has decided to end on a very abrupt note and the fans are clearly not happy as they wish to have a decent closure with the storyline. The statement that the channel gave reads, "These three 'are finite fiction shows and the nature and the pace of their narrative is time-bound' and hence they will not return."
They further elaborated, "Given that all shoots have been stalled since March, owing to the unprecedented situation we are in, these shows couldn't shoot their logical ends. All the three shows have had a good spell and would have paved way to newer narratives eventually, had the shoots been functional. Having said that, keeping the best interests of all in mind and in joint agreement with producers, it has been decided to terminate these shows, as of now."
The stars of the show have not commented so far and it has come as a shock to the loyal viewers and fans. Along with Beyhadh 2, the channel has also decided to end two other shows that include Ashnoor Kaur and Saurabh Raj Jain's Patiala Babes and the Mudit Nayar starrer Ishaaron Ishaaron Mein.
BTS is a group that keeps on giving and everyone is just grateful. Right after two days of Bang Bang Con that featured 8 concerts, the septet is ready to showcase yet another journey. They will release the new docu-series Break The Silence which is set to premiere on May 12, 2020 on their platform, Weverse.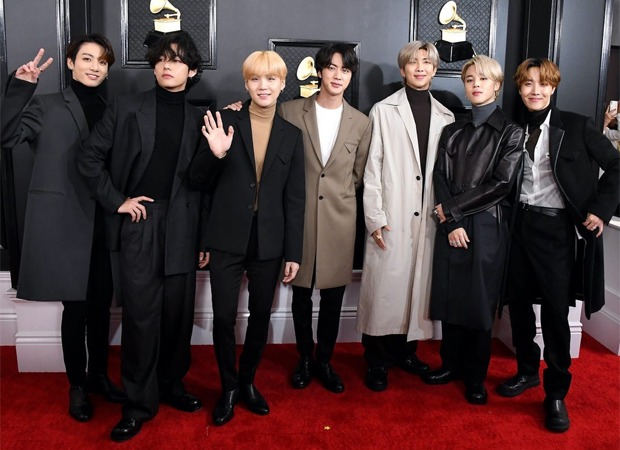 The announcement was made on Tuesday afternoon as the new docu-series will follow the 351-day journey from the time they commenced Love Yourself Tour to concluding Speak Yourself Tour last year. A lot of new content, a lot of behind of scenes moments of the members – RM, Jin, Suga, J-Hope, Jimin, V and Jungkook  – a lot of emotional exchange and many memories from different tour stops.
Recently, group leader RM even teased that they are already working on their next album but it is in initial stages. They released their highly anticipated album 'Map Of The Soul: 7' on February 21, 2020 which broke major records as it went No. 1 in 21 countries.
Before the lockdown, Kangana Ranaut was working on wrapping up the shooting of Thalaivi, in which she will play Tamil Nadu's former CM, Amma Dr. J. Jayalalithaa. The film is being directed by Vijay and will release in Tamil, Telugu, and Hindi.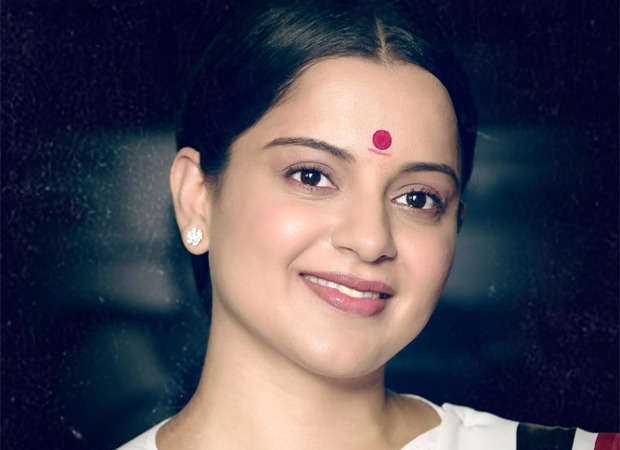 However, since due to COVID 19 and subsequent lockdown, all shoots are on a standstill. In this difficult time, the actor has stepped up to help the film federation employees and daily-wage staff associated with the film. Ms. Kangana Ranaut has come forward to donate Rs 5 Lakhs towards Film Employees Federation of South India's (FEFSI UNION) COVID 19 Relief Funds, and also Rs. 5 Lakhs for the daily wage workers of the film Thalaivi, which will be credited in individual accounts.
Kangana Ranaut is the latest celebrity to contribute to FEFSI.
Arjun Bijlani's mother, Shakti Bijlani is currently living in his former residence in Malad. The area around his mother's place has been sealed due to the Coronavirus scare and it has left the Naagin actor worried. Arjun Bijlani revealed that his mother stays with his younger brother and has to do all the chores by herself. She is a diabetic and has back issues but he can't go to visit her due to the lockdown.
Arjun Bijlani said that it is unbelievable how we're not able to meet our own parents and that this is the first time we're facing any of this. He was recently talking to her and he couldn't help but be in tears after listening to the amount of work she has been doing. He expressed his concern for her health and is feeling helpless because he can't go meet her during these trying times. All he can do is be positive at this point and even said that he has gotten through his struggling days by staying positive.
The recent mob lynching incidents in Palghar have left the country in shock and disappointment at the same time. Saadhus were lynched in Palghar and the police have arrested the suspects. After the incident, many celebrities took to their social media to express their condolences and sentiments regarding this issue.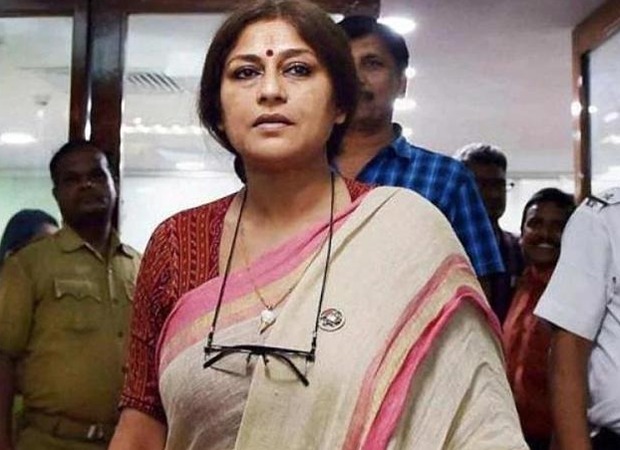 Roopa Ganguly, known for her role in Doordarshan's Mahabharat, took to her Twitter to recall the time she was mob lynched. Close to 17-18 people dragged her out of her car near Diamond Harbour in 2016 and mercilessly lynched her. They even ransacked her car. Even though she escaped, she suffered from two brain hemorrhages. After sharing this incident, she also expressed how bad she felt about the recent lynching incident.
India has been in lockdown since March 18, 2020, amid coronavirus pandemic. Showbiz has taken a huge hit and so have theatres which have been shut down amid nationwide lockdown which will go on till May 3. For now, it is unclear whether the lockdown will be extended considering the cases of COVID-19 have increased rapidly. Mumbai's Gaiety Galaxy owner Manoj Desai recently revealed that he had taken a loan to provide salaries to his employees during this crisis. Hearing this, Akshay Kumar has come forward to help the owner.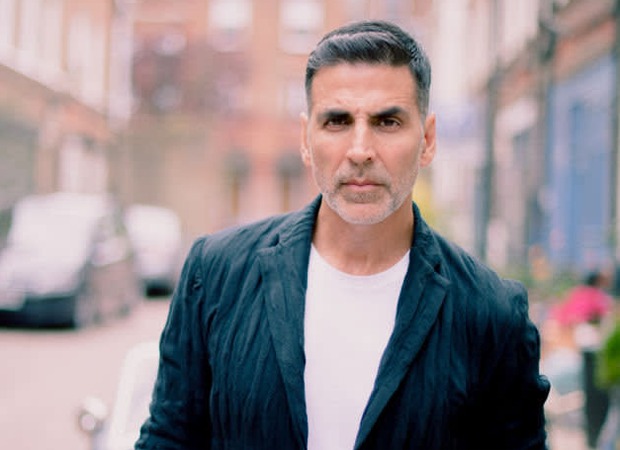 Manoj Desai revealed that Akshay Kumar gave him a call a few days ago to offer financial aid in this scenario. He said that it was very kind of him to offer help but added that they have to find a way to sustain. He said that they have managed to collect enough funds in order to pay their staff their salaries for the month. He further said since the lockdown will have long time ramifications on the theatres, they will have to focus on not cutting down salaries of their staff.
Manoj Desai and his business partner Arun Nair had thought of increasing the ticket prices once the lockdown was done but it got extended till May 3. He said that he will head to Maratha Mandir and Gaiety Galaxy to discuss the plans for May and ensure that they don't have to seek help from the industry.
Desai is also the owner of Maratha Mandir who has screened Dilwale Dulhania Le Jayenge for 25 years. He said that the production house Yash Raj Films has not offered any kind of financial assistance and they can't go begging and that the production house should have spared a thought.
Warner Bros. has decided to delay the much-anticipated film The Batman starring Robert Pattinson. The film, directed by Matt Reeves, has been delayed by four months.
Originally, The Batman was supposed to hit the theatres on June 25th, 2021, but it will now open on October 1st, 2021. As per Deadline, Warner Bros. has rescheduled many of their releases due to the coronavirus pandemic which has halted many productions.
The studio has also moved up the much delayed The Flash movie. Ezra Miller starrer will now release on June 3rd, 2022, instead of July 1st date. Shazam 2, starring Zachary Levi, has been pushed ahead from April 1st, 2022, to November 4th, 2022.
Other movies that have been rescheduled by the studio include Elvis film from director Baz Luhrmann which has been moved a month ahead from October 1st, 2021, to November 5th, 2021.  The Many Saints of Newark, a sequel film to HBO's The Sopranos, will now hit the screens on March 12th, 2021, instead of September 25th, 2020.
Meanwhile, no shift has been made to Christopher Nolan's Tenet whereas Warner Bros. already moved Wonder Woman 1984 from June 5 to August 15, 2020.
After Hrithik Roshan, Ajay Devgn and Chiranjeevi, Aamir Khan and Shahid Kapoor have urged the coronavirus survivours to donate blood.
Sharing the posters from BMC, it read, "Patients who have recovered from COVID-19 have antibodies that protect against the virus. They can donate blood and their plasma can be used to save patients with severe COVID-19. Patients may be eligible to donate plasma 4 weeks after Complete recovery, but it they have had negative swab tests then they maybe able to donate even sooner."
Earlier, Ajay Devgn wrote, "If you've recovered from COVID19, you are a Corona warrior. We need an army of such warriors to overcome this invisible enemy. Your blood contains the bullets that can kill the virus. Please donate your blood, so others, especially the serious ones can recover. Sign up now."
Meanwhile, on the work front, shootings of Aamir Khan and Shahid Kapoor's upcoming films – Laal Singh Chaddha and Jersey – have been halted amid nationwide lockdown.
Actor John Abraham is one of the few stars from the industry who only seems to be in the limelight when his films are about to release. He always chooses to keep his private life away from the spotlight. As the world is suffering from the Coronavirus pandemic, he says things will take time to get better.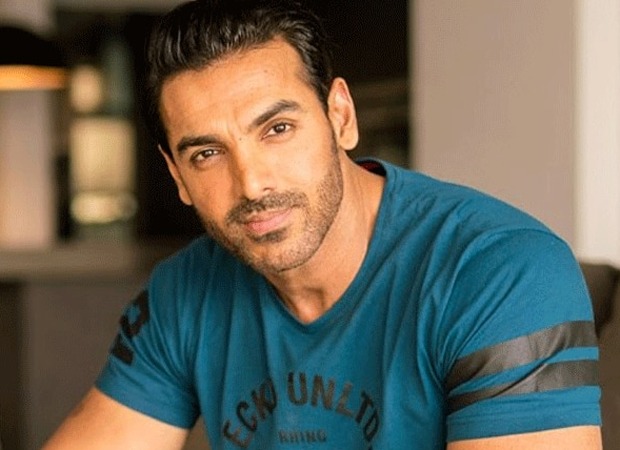 Speaking about the lockdown and going back to normal life, he said recently to a daily that nothing will be normal till the end of the year. He said that it will be a new normal. The actor has been self-isolating and enjoys home food and finds comfort staying indoors.
Known to be a private person, John Abraham is probably one of the very few actors who has chosen not to discuss his donation for COVID-19 relief on social media. The actor believes whoever has done it, are doing fantastic jobs. He said that people like him won't make it public even through the subversive way.
He further elaborated that someone from the industry told him that this was his time to buy goodwill and that was a scary part. He said that everyone is facing a real-life situation and that it isn't something to do with buying goodwill. He said that it is nothing wrong with people who have chosen to reveal the amount that they are donating but he has chosen not to. The actor said that hats off to industry for coming together at a time like this as a unit.
On the work front, John Abraham has two releases this year – Attack and Satyameva Jayate 2.
On Monday, Shah Rukh Khan decided to take a few questions on Twitter from his fans. Minutes after he shared the tweet asking people to give him questions, the #AskSRK was trending on number one.
It has been nearly a year and a half since Shah Rukh Khan was seen on screen. While the Dilwale actor has not made an official announcement of his next project, it has been speculated that the actor has signed Rajkumar Hirani's film for his next. And in his Ask SRK session on Monday, the actor dropped a major hint regarding the same.
A fan asked the Zero actor, "which director you would love to work with? Martin Scorsese or Chris Nolan?" Responding to the question, SRK wrote, "Wow both are awesome and I have met them…but Raju apna sa lagta hai..nahi?"
Meanwhile, one hears that Shah Rukh Khan has given his final nod to Rajkumar Hirani's next which will be a dramatic departure for both the superstar Khan and the superstar-director. Many years ago, SRK was offered Hirani's Munna Bhai. But they are working together for the first time now.
Following the lockdown in India due to the coronavirus pandemic, the film releases as well as shooting schedules have come to a complete standstill. With ample of films ready for release, Bollywood Hungama has learnt that producers are not ruling out a direct to digital release, in-case the cinema halls don't open by June. "It's not the big films that would come digitally, but the relatively smaller ones as the producers can't bear the additional interest cost due to holding back on release. From T-Series to Dharma, YRF and Maddock, every leading producer is in talks with digital giants exploring the possibility of getting their films to release digitally," revealed a source close to the development.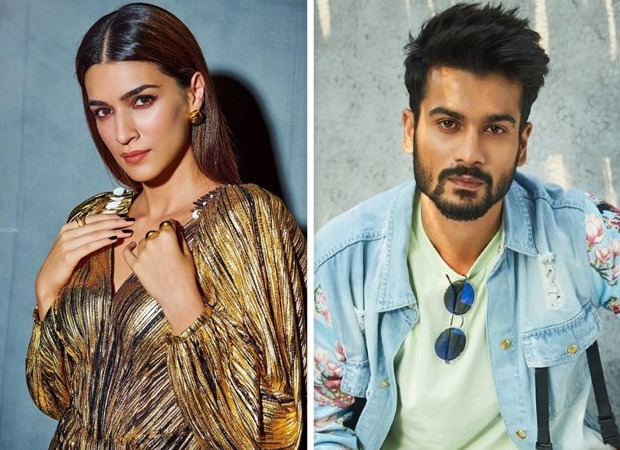 While bulk deals are being worked out, we have learnt that two films which producer, Dinesh Vijan is contemplating on for a digital release include Kriti Sanon's MiMi and Sunny Kaushal's Shiddat. "But it all depends on the financial viability. He would let go off theatrical release only if he gets the amount that ensures ample of table profit for him. Money aside, there are constant discussions going on with his actors and directors about the digital release, since this is an extraordinary scenario," the source informed adding further that the talks are in very nascent stage at the moment. "It's all early talks being initiated and depends on how things pan out in the future. They are just exploring a probable option at the moment."
A trade expert on anonymity informs, "It's the right call to get the smaller films to premiere either digitally or on the television, as even after the lockdown eases down, audience wouldn't step out to watch the smaller ones. There will be a sense of fear to visit the cinema and it would only be the bigger ones to get some sort of audience. I wouldn't be surprised if a lot of small films from different producers release direct on several OTT platforms. This will be a game changer and also change the consumption pattern of cinema in Bollywood."
Another industry expert explains that the pandemic will force a lot of producers to create big screen spectacles for the audience to get them back in the cinema halls. "No one would take the risk, until and unless it's a big screen experience. Why would I watch a small film risking my life, when I can easily grab some pop-corn and see it on amazon after 6 weeks?" the expert questioned, implying that direct to digital is the way forward for smaller film to avoid losses to the theater chains as well as distribution circuit. "The chunk of money recovered from digital will be more than the recoveries from theatrical business," an expert chuckled.
While we have heard about MiMi and Shiddat, it wouldn't be surprising to discover many other film producers in talks with digital giants in the days to follow. Stay tuned to know what happens next.
Actor-Producer JD Majethia announces the website 'Fan Ka Fan' to support the efforts of Prime Minister, Shri Narendra Modi Ji and the Government in its COVID-19 fight. The website is a creative endeavour to motivate fans to raise funds to fight against the Novel Coronavirus.  The fan who pledges to donate will be receiving a video from their favourite Television celebrity associated with the initiative.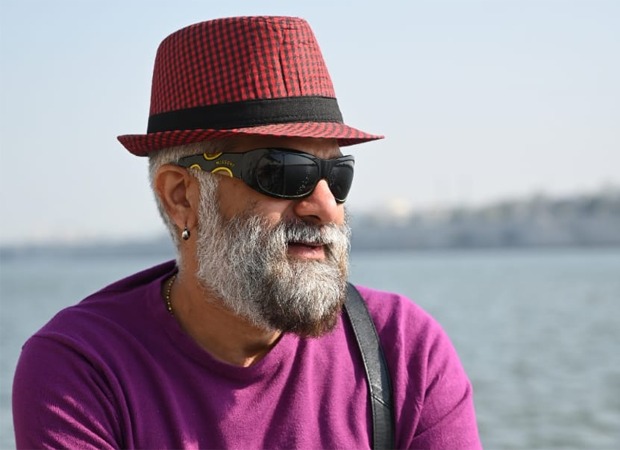 Mr. JD Majethia said, "At a time when the human race is facing an immense crisis, I wanted to do something to support the people affected by the Coronavirus. These are testing times and the Television industry has the power to motivate a lot of people to come forward and support the cause.  I am glad that so many like-minded celebrities willingly agreed to be part of it."
"'Fan Ka Fan' enables us to acknowledge every individual who pledges to contribute towards the initiativ