The film industry is making hard-hitting dramas by bringing many social issues into the limelight. One such upcoming movie is P Se Pyaar F Se Faraar starring Sanjay Mishra, Jimmy Sheirgill, Kumud Mishra and Girish Kulkarni. The film will revolve around rampant honour killings and the film is set in Uttar Pradesh. The film marks the debut of Bhavesh Kumar.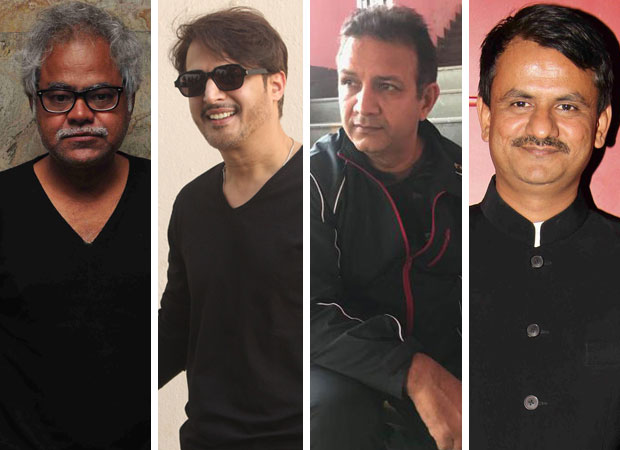 Director Manoj Tiwari said that he was shocked to see that every year, the rate of honour killing rises up to 79 per cent in clear defiance of Article 19. The director revealed that their upcoming film is based on a real-life story in Mathura where a national level sportsperson had to face the wrath due to intercaste marriage. It is a story of a young boy who falls in love with a girl and then they face a lot of problems. The city of love becomes the city of hate.
P Se Pyaar F Se Faraar has been written by Vishal Vijay Kumar and produced by Dr Jogender Singh under the banner OK Movies Production.
Bollywood actor Ajay Devgn has reportedly joined an exclusive club of Indians who own the Rolls Royce Cullinan. The luxury SUV comes with a price tag of Rs 6.95 crores. Devgn's Cullinan is said to be blue in colour. Ajay Devgn is the third Indian person to own this model. The other two being industrialist Mukesh Ambani and T-series mogul Bhushan Kumar.
Besides the Rolls Royce, Devgn already owns a Land Rover Range Rover, a BMW 5 Series, Mercedes-Benz S-Class, Audi Q7, Mercedes-Benz GL-Class, Volvo XC90, and a modified Toyota Celica, among others. He was the first owner of a Maserati Quattroporte in India. And earlier this year, Karan Johar's show helped him add to his collection as the actor won an Audi S5 Sportback for giving a witty answer on the chat show.
Other Indian celebrities who own a Rolls Royce include Akshay Kumar, Chiranjeevi and Adi Godrej, each of whom has a seventh-generation Rolls Royce Phantom. Rolls Royce offers its customers a variety of customisation options, including seat configuration.
Meanwhile, the 50-year-old actor has delivered a string of box office hits in recent years. He most recently appeared in Total Dhamaal and De De Pyaar De, and will next be seen in Turram Khan, Taanaji – The Unsung Warrior, Maidaan, Bhuj: The Pride of India, and RRR.
During one of the episodes of the ongoing show Kaun Banega Crorepati, actor Amitabh Bachchan said that he will be distributing his wealth equally between his two children Abhishek and Shweta Bachchan.
He has been vocal about this even in the past. Once he had tweeted, "When I die, the assets I shall leave behind shall be shared equally between my daughter and my son."
Amitabh Bachchan often speaks about female empowerment, especially on social media, where he routinely shares pictures and achievements of his daughter and granddaughters. In a letter addressed to Aaradhya and Navya, shared on social media, he had written, "Don't live in the shadows of people's judgment. Make your own choices in the light of your own wisdom. Don't let anyone make you believe that the length of your skirt is a measure of your character. Don't let anyone's opinion of who you should be friends with dictate who you will be friends with. Don't get married for any other reason other than you want to get married." He added, "This may be a difficult, difficult world to be a woman. But I believe that it is women like you that will change that. It may not be easy, setting your own boundaries, making your own choices, rising above people's judgment. But you, you can set an example for women everywhere."
Amitabh Bachchan is the UN ambassador for the girl child and has also endorsed the Beti Bachao, Beti Padhao campaign.
Sunny Deol's elder son Karan Deol is all set to make his debut on the silver screen with Pal Pal Dil Ke Paas which is helmed by his father and also sees Sahher Bambba make her debut. The duo is already being praised for their performance in the trailer and the latest song of the film.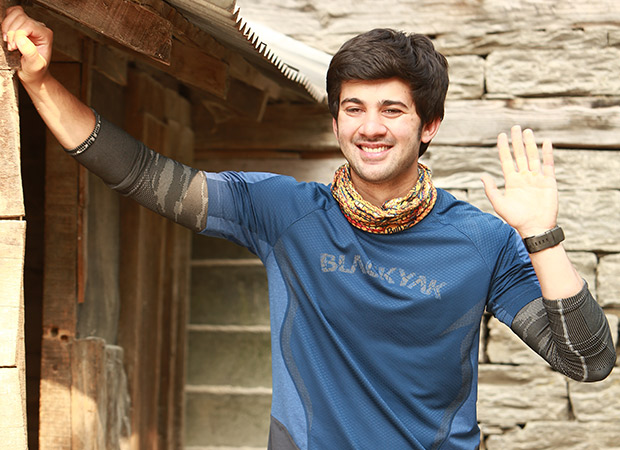 Sunny Deol, who is known for packing a punch on the big screen, is a huge fan of Sylvester Stallone and is extremely fond of his work. It goes without saying that one of his favorite Stallone films is Rocky. So, when Karan was born, Sunny decided to address him as Rocky and later, it became his nickname at home.
Pal Pal Dil Ke Paas is slated to release on September 20.
Vicky Kaushal's first-ever music video is under the T-Series banner with Nora Fatehi, titled Pachtaoge. The song has been garnering a lot of appreciation from all their fans and the video has already crossed 39 million views in 5 days of its release. The song is sung by Arijit Singh and is already making its way to the top of the charts.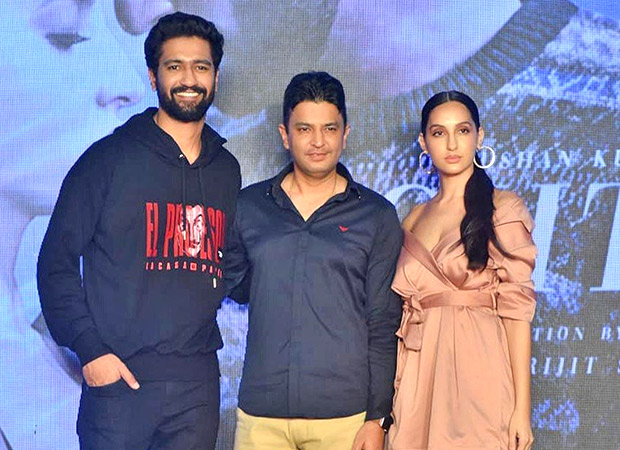 During the promotional interviews, Vicky Kaushal opened up about how he did not understand the technicalities of how music videos work in general. He said it's easier to understand how the film is working since one can tally its success by the number of tickets sold. He admitted he had to get help from Nora Fatehi and Bhushan Kumar to understand how it all works and they were more than happy to explain things to him.
Vicky Kaushal, on the work front, has a few movies lined up including, Takht, Bhoot: Part One – The Haunted Ship, Sardar Udham Singh, and Sam.
Recently, Sara Ali Khan was appreciated on social media for posing for a selfie with kids she met outside the Mumbai airport. The actress was returning from Bangkok after finishing a schedule for her upcoming film Coolie No 1 with Varun Dhawan. Several photographs of Sara clicking away with kids found its way to the internet. However, one of the photographs helped solve a missing person case.
A boy who was reported missing was spotted in one of the pictures that went viral. In the pictures, he is seen approaching Sara Ali Khan for a selfie. The 17-year-old boy who is identified as Ajay by his parents left for school on August 17 and did not return home. After inquiring his friends and family, his father Swaroop filed missing person's complaint at Begumganj police station in Madhya Pradesh.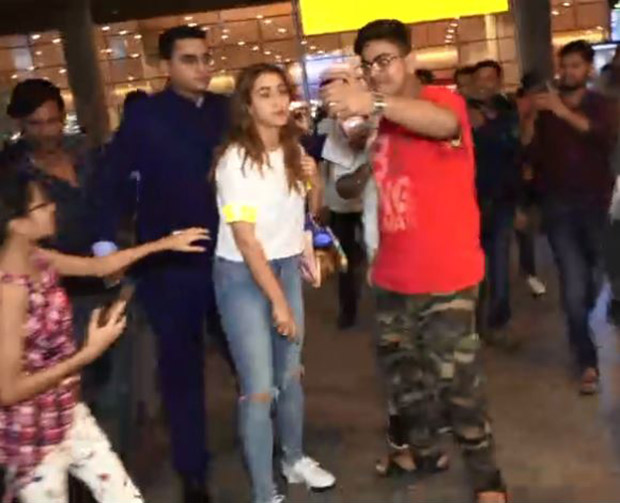 The parents of the boy were relieved when they came across the picture where they spotted him alongside Sara Ali Khan. The video shows Ajay bumping into Sara at Mumbai airport in his eagerness to take a selfie. Sara gets startled at first but obliges to take a photo immediately afterward.
Mission Mangal is one of the most special films for the entire star cast and the crew because along with showing the efforts that went behind making the first Mission Orbiter Mars successful, it also talks about various social issues and stigmas. Starring Akshay Kumar, Vidya Balan, Sonakshi Sinha, Taapsee Pannu, Nithya Menen, and Sharman Joshi, Mission Mangal is one of the finest movies we have seen this year and is still going strong at the box office after two weeks of its release.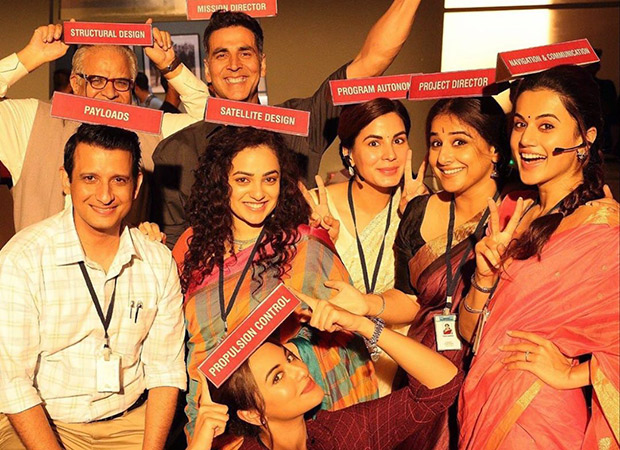 While the country couldn't be more proud of the success that our space scientists achieved in Mission Orbiter Mars, the government has decided to do their bit to make sure everyone watches the film. Mission Mangal has been declared tax free in the state of Maharashtra and the fans are ecstatic! Now, the fans can enjoy the film without having to dig a hole in their pockets!
Mission Mangal is directed by Jagan Shakti and the film has already made Rs. 168 crores at the box office!
Akshaye Khanna and Richa Chadha starrer film Section 375 has landed in legal trouble. The Pune Court has summoned actor Akshaye Khanna and the producers of the upcoming for allegedly showing lawyers in a negative light. Khanna and the producers Kumar Mangal Pathak and Abhishek Mangal Pathak have been asked to appear before the court on September 9.
Directed by Ajay Bahl, the film is based on Section 375 of the Indian Penal Code. The film revolves around a director played by Rahul Bhat being accused of rape by costume assistant played by Meera Chopra. Richa plays a public prosecutor fighting to get justice for her client who claims she has been raped by a movie director, who is being defended by Akshaye Khanna's character.
An advocate has filed a petition in the court, claiming the movie's trailer and promos portray court procedures in a wrong way. Reportedly, the petitioner has slammed the makers over a scene in which advocates are seen taking cross-statements of a rape survivor and openly asking her objectionable questions in the courtroom.
The advocate stated that "such cross-statements are never recorded in an open court but only in-camera".
Bollywood actress Parineeti Chopra made her debut in the year 2011 with the film Ladies vs Ricky Bahl as supporting actor. Since then, the actress has dominantly been a part of rom-coms. However, she is soon going to break the pattern with the films, Girl on the Train and the Saina Nehwal biopic. Girl On The Train is a thriller and Parineeti's first attempt in the genre.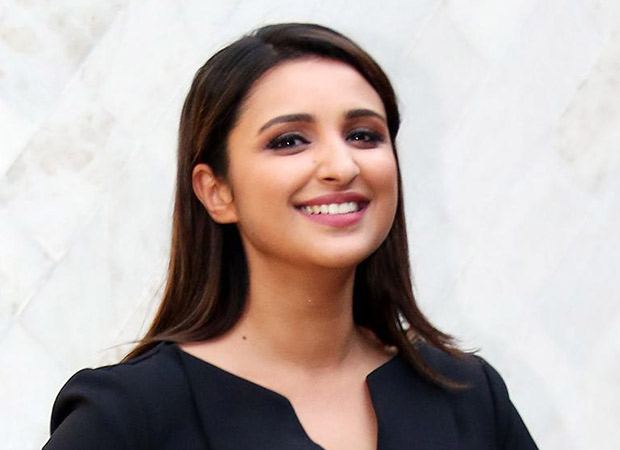 Having completed nearly a decade in the industry, the actor feels that every film is a gamble and a risk. In an interview, the Ishaqzaade actress said that there is no safe film and that audience is king. As an actor, Parineeti wants to take more risks and do roles that she has not done before.
In both her films Girl On The Train and Saina Nehwal biopic, the actress plays the titular character. Talking about shouldering such responsibility the actress said that she has not thought about that aspect as it may put too much pressure and hamper her performance.
While several movie actors are taking up projects on the web, Parineeti Chopra said that she is currently focusing on movies. However, Chopra said that she is a greedy actress and will take up if anything good comes along in the webspace.
The third generation of Deols is making his way to the film industry. Sunny Deol is making his directorial venture Pal Pal Dil Ke Paas in which he is introducing his son Karan Deol opposite debutante Sahher Bambba. The debutantes are excited about their upcoming romance drama.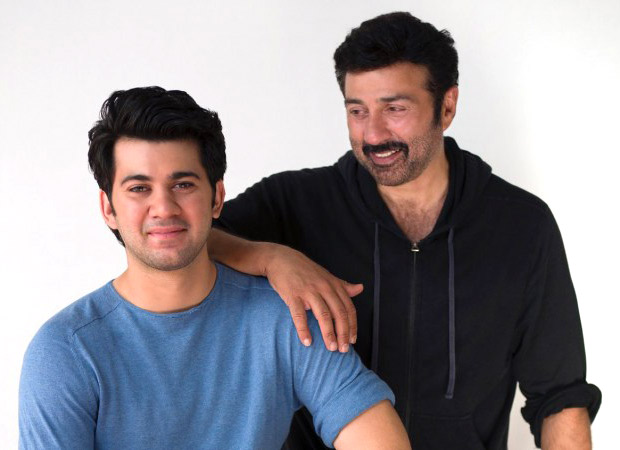 But, even before his debut, there are reports that Karan Deol has already signed his next project. Confirming the same, Karan recently said that he does have his second film in works and it is a comedy. It is very different for him from what he has done in Pal Pal Dil Ke Paas.
While his father Sunny Deol and grandfather Dharmendra were known for their action, the new lad in the town has chosen a romantic script as his first film. He said that he is intensely romantic and found the script very interesting. When they were brainstorming, the idea came up and that is how it all began. But, he promises that the later part of the film has a lot of action. He also revealed that in the film, there is also a reference to his father Sunny Deol's iconic dialogue 'Yeh dhai kilo ka haath' from 1993 film, Damini.
Revealing about how he wanted to become an actor, Karan further said that he told his father about this. But, Sunny said that they have to inform their grandfather Dharmendra since he is the senior in the family. While his grandfather was elated, he also informed Karan about the competition and how he will have to be emotionally and mentally strong. While Dharmendra was nervous about him, the family eased to the idea of him making his debut.
Karan Deol also said that he wanted to theatre in school. But, he was a reserved kind of kind. Instead, he would resort to the films especially Star Wars franchise and Quentin Tarantino movies. He would also write poetry and started at the age of 12. It has most of his work with him and hopes someday he could write a script as well.
Interestingly, when asked whether he has someone special in his life, he said that he is somewhat in love.
Coming back to Pal Pal Dil Ke Paas, produced by Zee Studios and Sunny Sounds Pvt Ltd, Sunny Deol's directorial, it will release worldwide on September 20, 2019.
After a year-long hiatus, Irrfan Khan returned to the sets with Dinesh Vijan's Angrezi Medium starring alongside Kareena Kapoor Khan and Radhika Madan. Radhik, who is just one year in films with Pataakhaa and Mard Ko Dard Nahi Hota, will be essaying the role of Irrfan Khan's daughter in Angrezi Medium.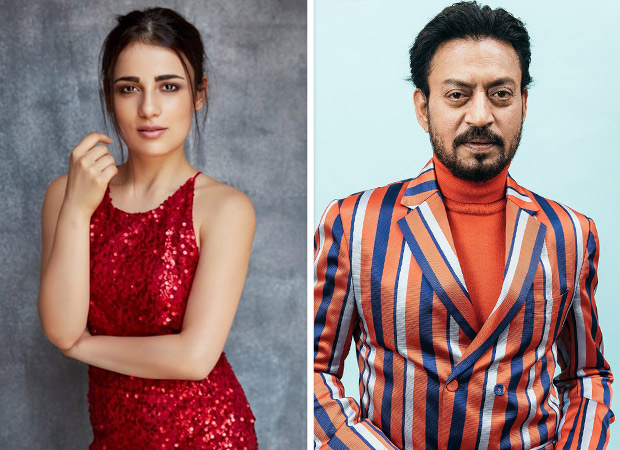 Radhika Madan recently said that director Homi Adajania was very particular about readings and workshops before they began shooting. The actress went to Udaipur and interacted with youngsters there to prep for the role and perfect the local dialect. Radhika even said that the film has been the easiest project for her because acting has always been about reacting to someone's performance. She said that Irrfan Khan was magic on set and made the process effortless. Radhika further said that she got to learn so much merely by observing him.
Working with Kareena Kapoor Khan and being in the same frame has been a dream come true for Radhika who could not stop fangirling. They were recently pictured together after the grand finale of Lakme Fashion Week 2019.
Angrezi Medium is a sequel to Hindi Medium with a fresh storyline and is being directed by Homi Adajania.
Talking for the first time that the happening-hero Kartik Aryan is indeed the lead in the sequel to the 2007 horror-comedy hit Bhool Bhulaiyaa, director Anees Bazmee says, "We've finalized Kartik for the lead in the Bhool Bhulaiya sequel. I feel he has tremendous aptitude for comedy. At the same time he can look most vulnerable and almost childlike on screen just like Akshay Kumar."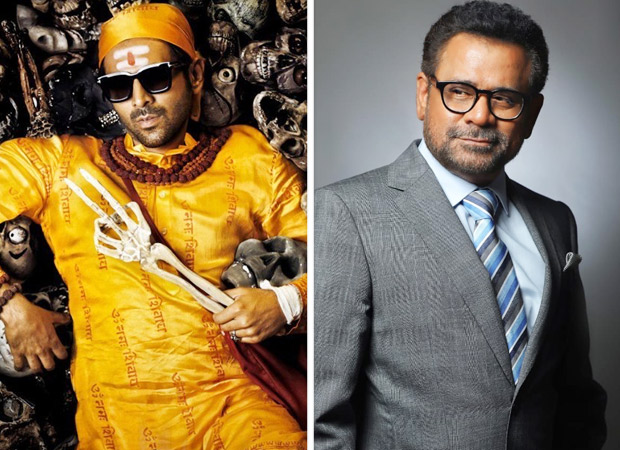 Akshay had played the lead in the original Bhool Bhulaiyaa, and contrary to reports he won't make an appearance in the sequel. In fact Bhool Bhulaiyaa 2 is not connected to the first film of that title at all. One hears the original title, still popular among moviegoers, is being revived for easy-recall value. Otherwise everything in Bhool Bhulaiyaa 2 including the actors, technicians and musicians would be different.
Says Anees, "I am yet to sit down with my producers Bhushan Kumar and Murad Khetani to decide on the rest of the cast and crew. But I can tell you this. My Bhool Bhulaiyaa 2 would be done in my style."
Anees means the sequel won't try to replicate Bhool Bhulaiyaa director Priyadarshan's style. Bhool Bhulaiyaa in 2007 was a remake of the Malayalam film Manichitrathazhu. But Bhool Bhulaiyaa 2 will be an original script.
With a running time of 2 hours 51 minutes, Saaho is all set to be a lengthy adventure for the audience. While the Telugu and other South Indian versions of director Sujeeth's Saaho was certified by the Central Board Of Film Certification (CBFC) last week, the Hindi was cleared as late as Monday, just days before release, leading to some last-minute anxiety in the team.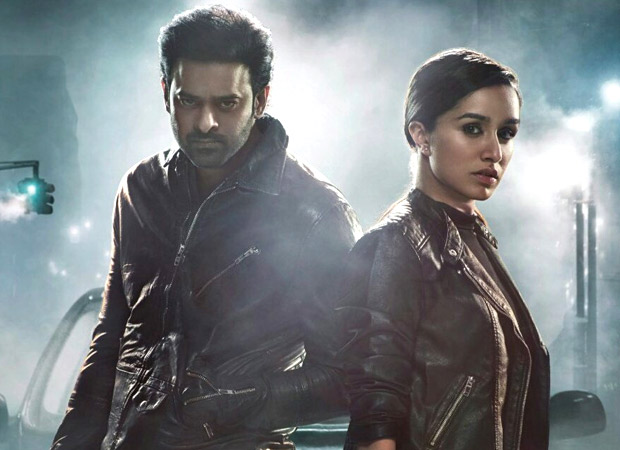 Director Sujeeth, who will now switch off until after Saaho releases on Friday, says it was an ordeal to ready all the four versions for release. "Every version had to be submitted for censoring separately. Luckily we were cleared with a 'UA' and no cuts. Then began the process of uploading all US prints, and sending off local prints in four languages all across the country."
Sujeeth is now exhausted beyond anything he had imagined. "I am switching off my phone now until the film releases and going to sleep. I haven't slept for days and weeks. Whatever had to be done (to Saaho) has been done. Now it is in the audiences' hands. I just hope the film works not just for my sake but Prabhas Sir's sake and the producers' sake."
As for the film's running-time Sujeeth is confident that it will be no burden on the audience. "There is not a dull moment in the length and breadth of the narrative. If there was, we'd have removed it," Sujeeth assures us.
With the announcement that Sanjay Leela Bhansali and Salman Khan have parted ways, the spin doctors of entertainment journalism are having a field day.
We shall let the speculators have their fun. But the one fact that emerges from the haze of hypothesis, which I can most definitely share, is that Inshallah will be made. A source close to the project says, "There is no question of shelving the project. Sanjay Bhansali has invested a year of his life preparing to shoot what he feels is one of the purest love stories to have been made in this country. He cannot let it go."
Sources say Alia Bhatt who plays the female lead in Inshallah has extended all her co-operation to the project. "It was her dream to work with SLB. There is no way she can bear the thought of that dream being shattered," says the source.
The search for another leading man is on and an announcement would soon be made as to who steps into the place left vacant by Salman Khan.
After a quirky series of videos in anticipation to the upcoming trailer, the makers of The Zoya Factor were all set to release the trailer on 27th August has now postponed the trailer launch date on 29th August. Interestingly, Sonam Kapoor stumbled upon the astrologer's tweet which advice to release the trailer of The Zoya Factor on 29th August.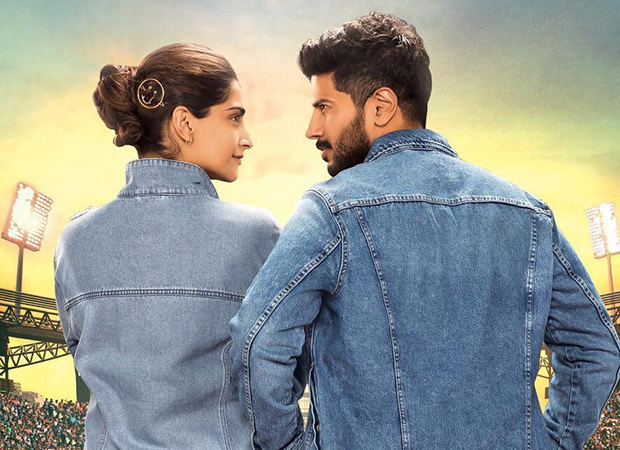 Astrologers across the country have adviced Sonam Kapoor and the whole team of The Zoya Factor to push the trailer launch date from 27th August to 29th august which is considered as the luckier date for the trailer. Sonam Kapoor has seen responding to astrologers over the discussion of postponing the trailer launch date of The Zoya Factor.
Here the few astrologers tweets Sonam Kapoor reacted to:
This news has definitely hit the spark in the social media and raising the more anticipation around the film. The Zoya Factor is an unusual story of Zoya Solanki who's an advertising agent becoming a lucky charm for the Indian cricket team when she chances upon meeting the captain of the team Nikhil Khoda and how it starts raining luck ever since then! The film is being directed by Abhishek Sharma, and Fox Star Hindi is producing it. The film is slated to release on 20th September 2019.