Luxurious India: Must See Destinations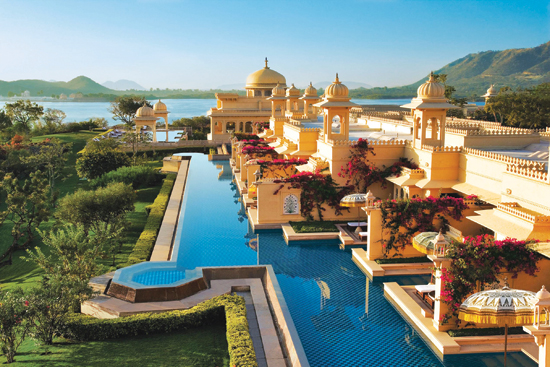 India, blessed with tremendous geographical, cultural and climatic diversity, is a beautiful tourist destination – one that appeals to every type of traveler. In any corner of India, travelers are sure to find locales and sights to meet their criteria. Many popular destinations in India are now well-known internationally, and tourist-friendly facilities can be found nearly everywhere. In some of the most popular destinations, luxury hotels and resorts have been established to cater to high-end travelers. Air and train connectivity is well established as well. So, if you are looking for a rendezvous replete with luxury and total relaxation, consider some of these options.
North India
Every state in the north has something special to offer. You can drown yourself in the beauty of Kashmir valleys, experience a desert safari in Rajasthan, explore the stunning hill stations of Himachal, visit sacred pilgrimage centers in Uttar Pradesh, and enjoy the lush green agricultural fields and cultural richness of Punjab – each of these experiences is unique and distinct.
Jammu and Kashmir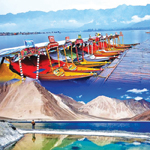 You can visit this "heaven on Earth" one hundred times and still find something new with which to fall in love. Several options are available in Kashmir, so it is best to book a package tour covering multiple spots such as Leh, Laddakh, Sonmarg, Srinagar, Vaishno Devi and Pahalgam.
Sukoon is a luxury houseboat service moored in the Dal Lake. Surrounded by gorgeous lotuses and a stunning view of misty Pir Panjal mountains, Sukoon is a great way to soak in the true beauty of the region. If you prefer to stay on land, Vivanta by Taj – Dal View is an excellent option.
Jaisalmer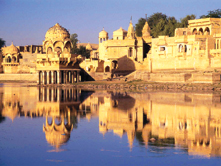 Rajasthan, a place of glorious palaces, expansive deserts, and stunning monuments, is a must-see destination. The city Jaisalmer appears to rise directly from sand dunes giving you a true feel for the state. Gorgeous palaces have been converted into luxury hotels, making this a must for high-end travel. Book a desert safari by camel for a truly unique experience.
Suryagarh Hotel transports you back to the era of the royals. Located just 15 minutes from the Jaisalmer airport and Jaisalmer Fort, this hotel offers guests many amenities: spa, swimming pool, gym, coffee shop, restaurants, baby sitting center, on-call doctor, and more. The splendid architecture and ethnic décor of the hotel of the rooms makes your Rajasthan rendezvous feel very authentic.
Dalhousie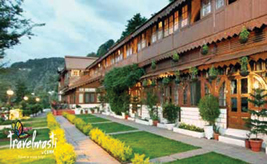 Himachal Pradesh, located in the lap of the beautiful Himalayan ranges, offers visitors stunning scenic vistas. Shimla, Manali, Kulu Valley, Dharamsala and Spiti are must-see spots. But one destination that remains unspoilt by tourist activity is Dalhousie. Located in the Chamba Valley, Dalhousie sprawls over five lush green hills and is characterized by the ambiance of the British Raj, given the many Victorian style buildings. When in Dalhousie, you can also visit the Kalatope Wildlife Sanctuary and discover the Chamba Valley.
Consider Indraprastha Resorts for your stay. The property boasts luxury facilities and is located amidst tranquil surroundings. Elegant rooms are each decorated in a unique theme. Restaurants, bars, hotel café, pool table, fitness center, mountain bike rental service and more offer guests all they need for their stay. Other luxury stay options include Grand View Hotel and Hotel Mount View and Spa.
South India
Knows for its rich culture and lush greenery, the South presents visitors with distinct and colorful experience.
Coorg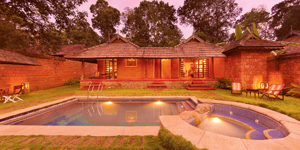 Waterfalls, gentle flowing rivers, green Nilgiri hills and beautiful weather, ensure a total revelation to the mind, body and soul in Coorg, located in the hills of Karnataka. Visit the scenic village of Madikeri, Omkareshwara Temple, Madikeri Fort, Madikeri stream, Nagarhole Rajiv Gandhi National Park famous for its wild animals, elephant training camp at Dubare Forest, Valnur Fishing camp, the river confluence points of Bhagamandala and Talacauvery, Irupu and Abbey waterfalls, and the breathtakingly beautiful Nisargadhama island.
Stay at the Orange Country, a 300-acre resort that comes complete with numerous luxuries. Relax amidst the intoxicating aroma of spices and coffee, and breath in the fresh unpolluted air. Lounge in villas with private pools. A family pool, stunning infinity pool, reading lounge, multi-cuisine restaurants, and more ensure you thoroughly enjoy your stay. Explore other luxury accommodations such as homestays on the sprawling coffee estates of Chingaara Coorg, Coorg Udaya, Silver Brook, and Bird of Paradise.
Kodiakanal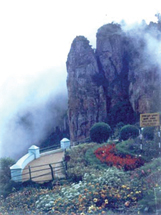 Kodaikanal, the most beautiful hill station in India, is located in Tamil Nadu. Breathtaking scenery mesmerizes even the most unaffected tourist. This region offers gorgeous lakes, sprawling acres of tea and coffee plantations, forests, and a very pleasant climate. Visit the Botanical Gardens, boat on or cycle along the lake, or simply walking around the outskirts of the city.
The Carlton is the only five star in Kodiakanal. With 91 elegant rooms, three charming cottages, and four comfortable spacious suites. The hotel offers stunning views of the Kodaikanal Lake and hills in the distance. With a boat club, recreation facilities, massage spa and other luxury features, there is something for everyone to enjoy.
East India
The east part of India is gifted with numerous beautiful destinations. From the charming metro city of Kolkata and the stunning beaches of Orissa to the soaring hills in the far east, these states hold huge tourism potential.
Cherrapunji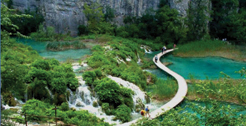 Clouds, drenching rains, greenery everywhere, and a bevy of wildlife surround one of the wettest places on Earth, Cherrapunji located in the beautiful state of Meghalya. Visit the Mawsmai Falls that cascade down from a height of 1035 feet, Khasi monoliths, ancient underground cave passages, acres of jungles, orchids, and a variety of fauna including rare ferns and other species of plants.
Cherrapunji Resort is located amidst lush green mountains, and the resort itself is breathtakingly beautiful. Enjoy the sounds of birds chirping from the forests surrounding the resort. Always in high demand, book this resort at least four months ahead of you visit, especially during tourist season.
Manas National Park, Assam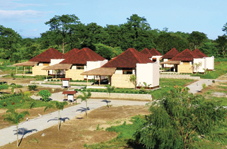 The Manas National Park, located 100 miles from Guwahati, is a wildlife haven and recognized tiger, elephant, and biosphere reserve. Situated at the foot of the Himalayas, the park offers scenic views sightings of unique animals such as the Indian rhinoceros, golden langur, hispid hare, Assam roofed turtle, and pygmy hog. The park has been declared a UNESCO world heritage site.
Luxury accommodations near the park include Musa Jungle Retreat, Bansbari Resorts, Grazing Rhino Cottage, and Striped Pantheria. Each are clusters of cottages with very good living facilities. Another option is to stay at the Radisson Blue in Guwahati.
Darjeeling
Sprawled across the Mahabharat Range, Darjeeling is another UNESCO world heritage site. The Darjeeling Himalayan Railway stretches across acres of lush tea plantations and transports visitors back to the colonial era with views of Victorian buildings.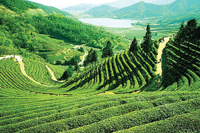 Mayfair Hotel is a bright yellow building built in the colonial style. Experience a royal lifestyle, tranquility and gorgeous views, in addition to impeccable service at this hotel. A spa, library, children's room, gym, movie library, and games room are among the luxurious amenities. Other options include the Elgin Hotel and Windamere Hotel.
West India
The beaches of Goa, deserts of the Rann of Kutch, Khandala Ghats, colonial ambiance of Daman and Diu, and the gorgeous Dadar and Nagar Haveli – with each so different, choosing a destination can be difficult. Explore some lesser-known spots.
Dadra and Nagar Haveli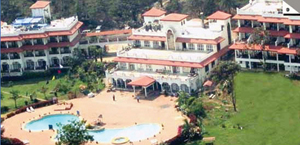 Dadra and Nagar Haveli is a beautifully diverse place with wildlife, flora and fauna, and tribal cultures. The Union Territory, nestled between Gujarat and Maharashtra, is located in the watershed of Daman Ganga River. The Western Ghats surround the East while the Arabian Sea surrounds the West. Visit the Vanganga Lake, Tribal Museum, Hirwavan Garden, and Silvasa wildlife tour.
Stay at the Khanvel Resort, where the rooms are designed in a comfortable, contemporary style. Other options include the Ras Resorts in Silvassa, Lords Resort, Treat Resort, and Pluz Resort.
Khandala Ghat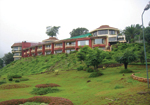 Khandala and Lonavala in Maharashtra are located on the Sahyadri Ranges. These twin tourist destinations are laid back, so spend your time trekking or exploring by bike. Attractions include Bhushi Dam, Tiger's Leap, Duke's Nose, Valvan Dam, Karla and Bhaja Caves, Ryewood Park, and Valvan Dam. The best things about these mountains are the picturesque vistas, so relax and drink in the gorgeous natural beauty.
Khandala and Lonavala host numerous luxury hotels such as The Dukes Retreat, Hilton Shillim Estate Retreat & Spa, Fariyas Resort, and Upper Deck Resort.