Mahesh Das elected as 8th President of Boston Architectural College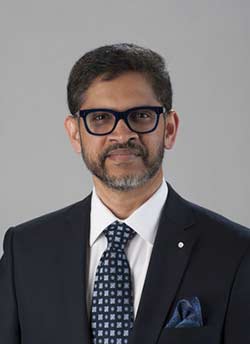 Mahesh Das, has a career span of 23 years in four universities. This includes 14 years in higher leadership roles. He has been a recognized personality for his contributions to Design Computing, 2013 Association for Computer Aided Design in Architecture Society Award of Excellence.
The Indian American educator has earned a bachelor's degree in architecture from Jawaharlal Nehru Technological University, Hyderabad. Followed by a master's degree in urban design from Kansas State University. Also an executive doctorate in higher education management from the University of Pennsylvania.
"I am honored to be chosen as the next BAC president, and to further propel our proven practice-based education of the designers, developers, and builders of the world's built environment. My life and educational experiences as a first-generation student and first-generation immigrant resonate with the experiences of many of the BAC's students. Through our collective teamwork, I am confident we will continue the strong vision of building upon the strengths of this venerable institution. My goal is to continue the path of promoting creativity, diversity, and inclusiveness within all of the design professions. The BAC is, and has always been, a beacon for innovation―for all of our students, our alumni, our faculty and staff, and all of the communities we positively impact." Says Daas in his statement after being elected.
Architecture Society Award
Indian American educator
Jawaharlal Nehru Technological University
Kansas State University
an executive doctorate
BAC's students