Mamta and Arjun
The wedding was supposed to be a big party of more than 400 guests in July 2020 at a big hotel near Disney and Universal Studios. Ultimately the marriage of Mamta Purohit and Arjun Patel had to be organized with 50 guests at DoubleTree by Hilton Orlando Airport on 23 January 2021.  
Mamta and Arjun's hearts became loving partners through the dating app 'Dil-Mil' meaning meeting of hearts. After a few months of virtual dating, they had their first real date in Orlando. Arjun proposed to his lady at Central Park, NYC, two years later. Mamta was touched by this gesture and elated to say 'Yes. It was April 2019 and the couple decided to tie the knot in July next year. 
Like many others, the Covid Pandemic jeopardized their plans too. However, it was their wedding planner Carly who did not deem their enthusiasm and organized an excellent traditional Indian event on 23 January 2021 with 50 guests. Among the pre-wedding ceremonies were the Mehndi, Ganesh Puja and Pithi. All were celebrated inside the Hotel. 
As a prelude to the beginning of the new life the next day, they organized a welcome dinner with royal attires in navy blue and golden. In tune with the royal style, the centerpieces had lanterns with white flowers. The couple and their friends also danced to various Bollywood songs along with Latin American pop, Bhangra and Garba. 
This was a kind of reception for them as Covid restrictions prevented them from having a reception. To Mamta's utter surprise, Arjun performed really well. Arjun was completely mesmerized at the look of Mamta at the Welcome dinner. Both were spellbound to see the excellent décor at the welcome dinner.        
The wedding was a simple indoor ceremony with organic greenery and Mandap with roses of different colors. The groom came on a horse carriage with a dholi player and both the parties dancing to the beats. After the wedding, they enjoyed an after-party with their friends. 
It was a perfect wedding ceremony of two persons belonging to the same tradition of a close-knit Indian family, who preferred to celebrate with people who wholeheartedly blessed and wished Mamta and Arjun lifelong happiness and marital bliss.

BANQUET HALLS : DoubleTree by Hilton Orlando Airport – 407-235-1915 | BEAUTICIANS : Moonstone Artistry – 305-469-2394 | CAKE : Florida Sweets Co. – 407-401-6460 | CATERING : Mast Masala Caterers – 407-816-6000 | DECORATOR : Nikun Events – 407-448-7128 | DISC JOCKEY : B & S Music Entertainment – 407-922-6463 | EVENT PLANNER : Designer Weddings by Carly Rose – 954-549-8341 | FLORIST : Flower Girl Designs – 407-900-3231 | HORSE CARRIAGE : Orlando Horse & Carriage – 321-278-8007 | MEHNDI : Henna Mehndi Art By Amrita – amritahenna@gmail.com | PHOTOGRAPHER/VIDEOGRAPHY : NSPG Media – 407-301-8648 | PRIEST : Mahesh Gor – 407-699-7966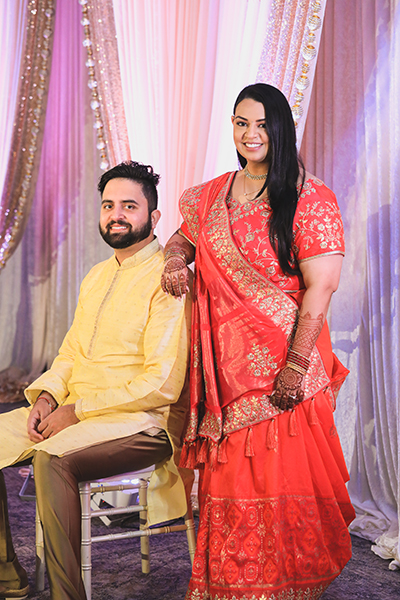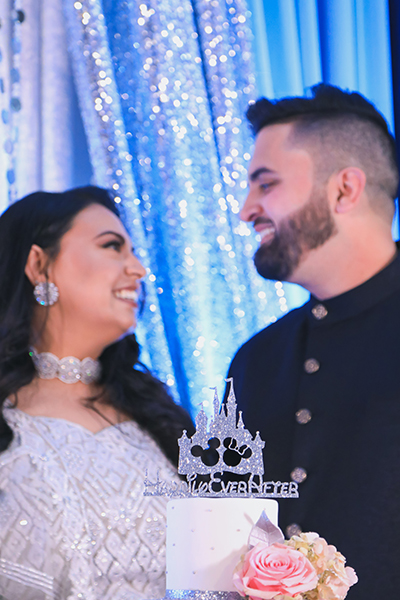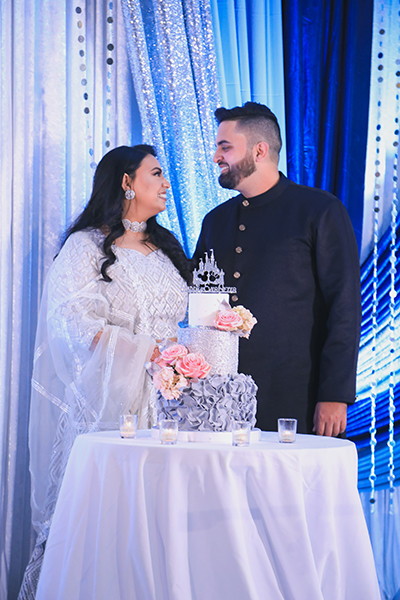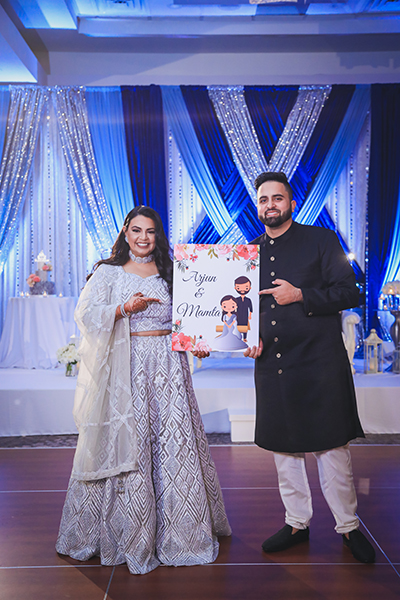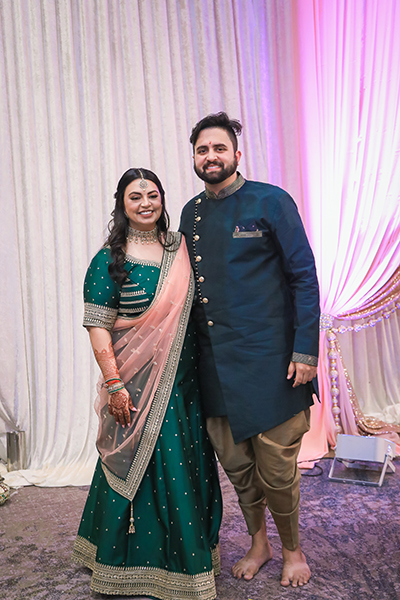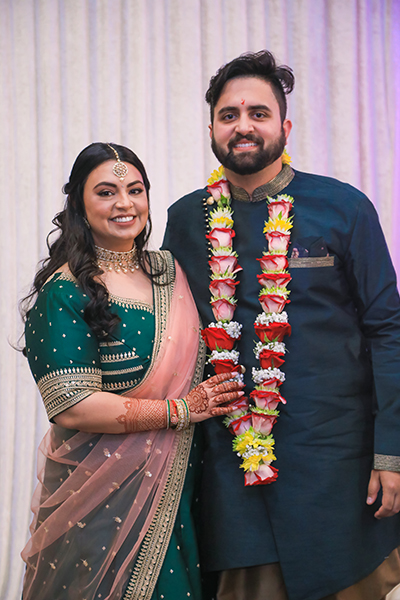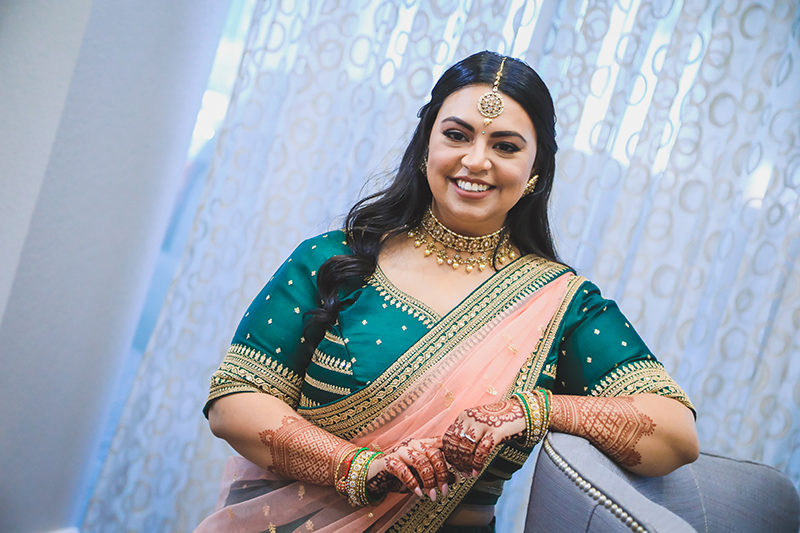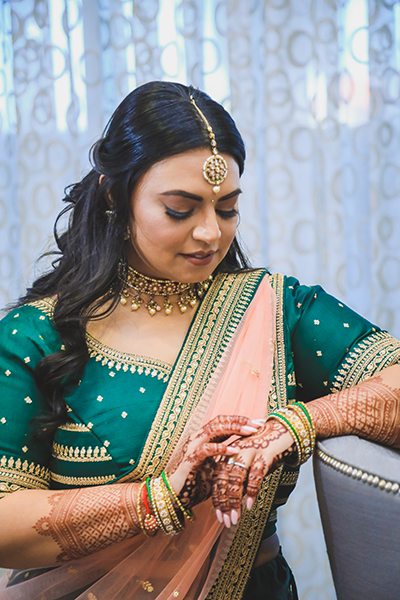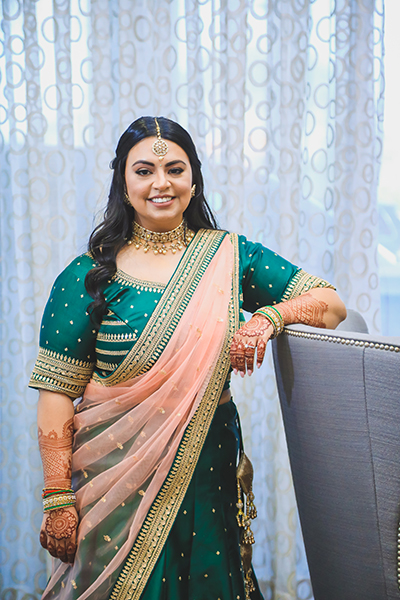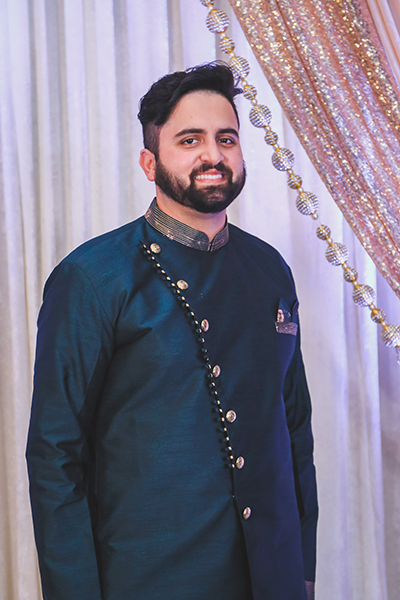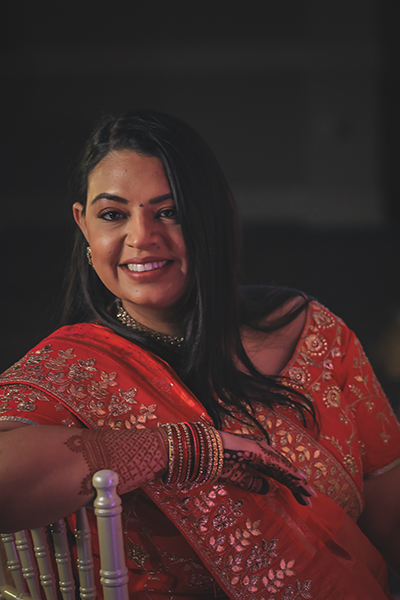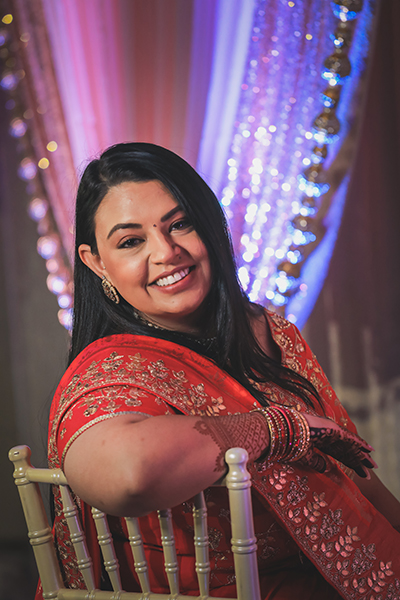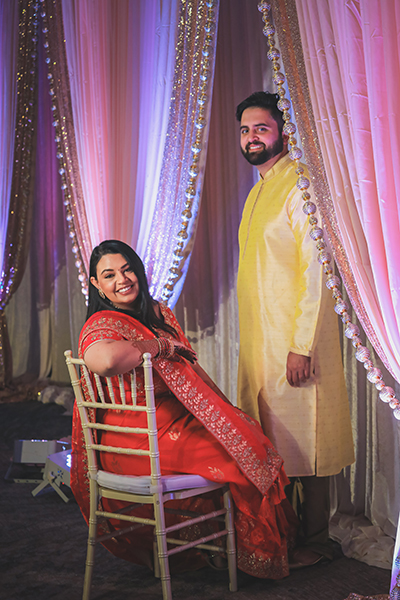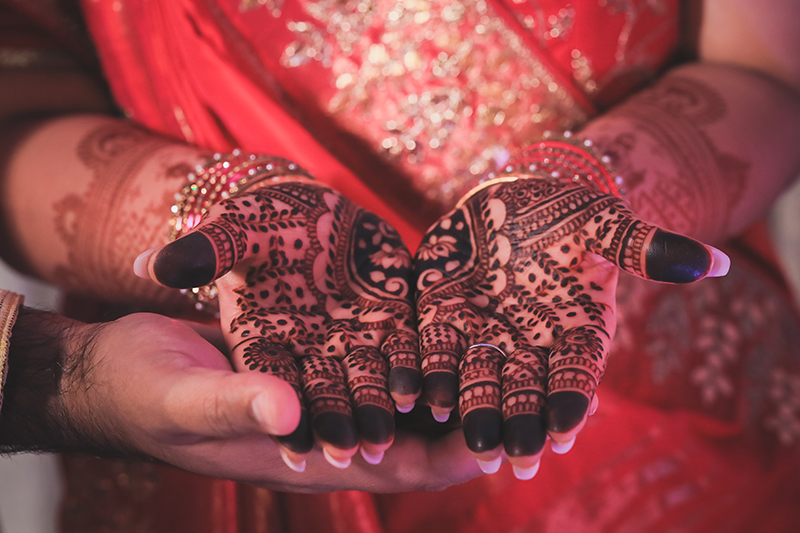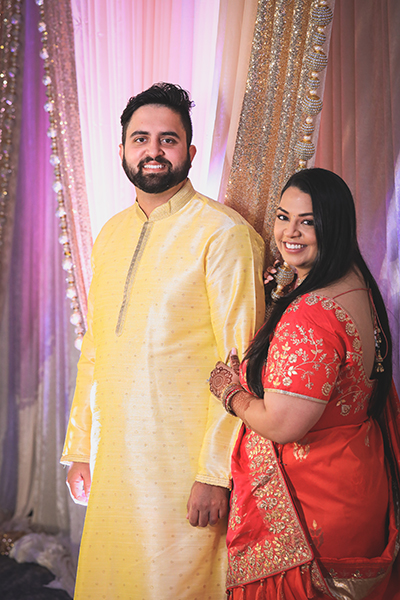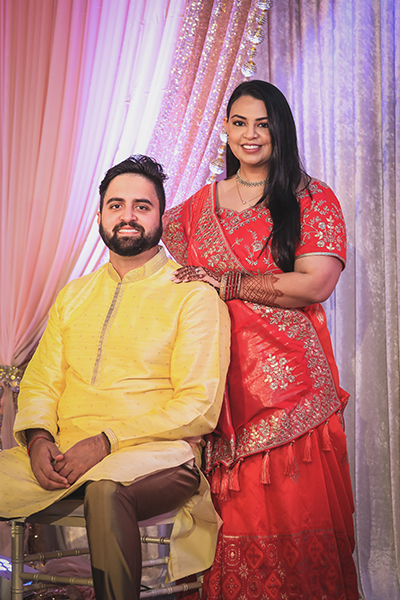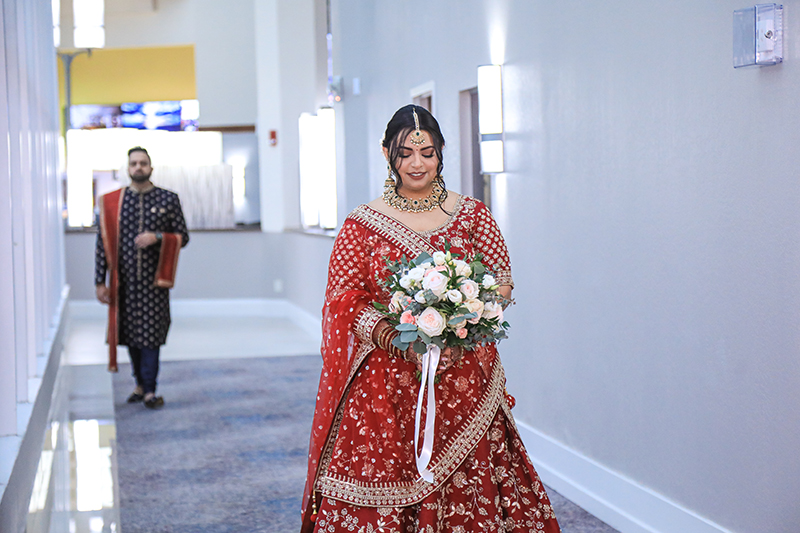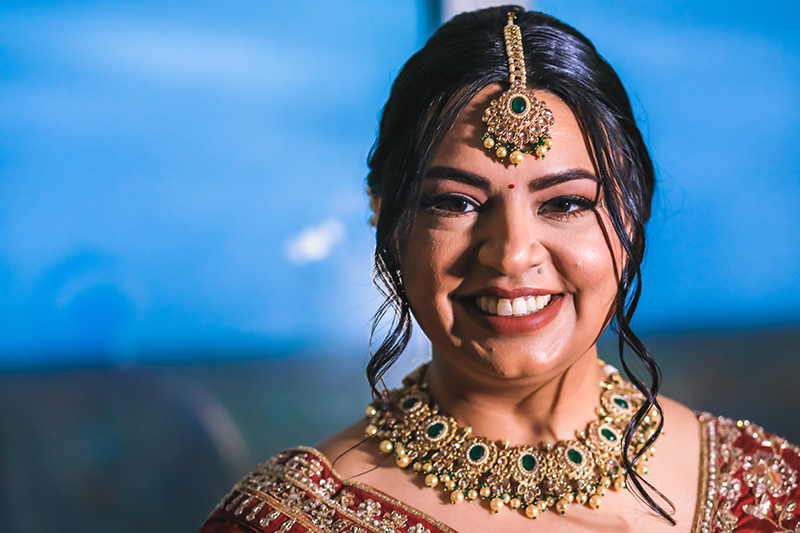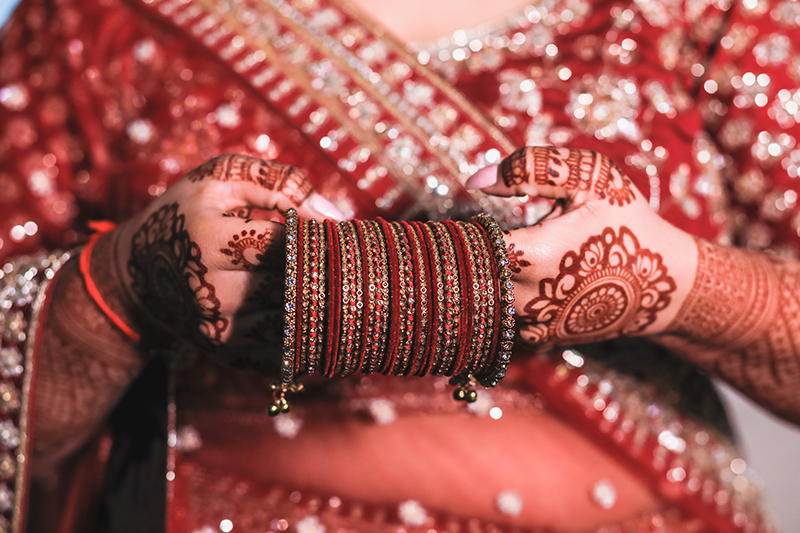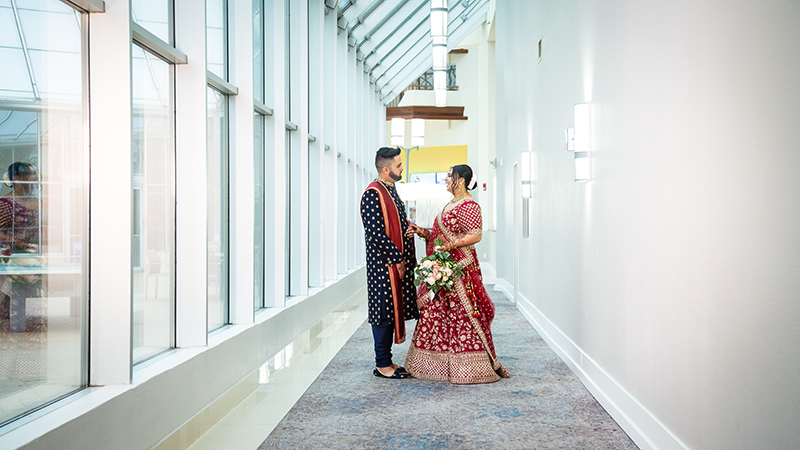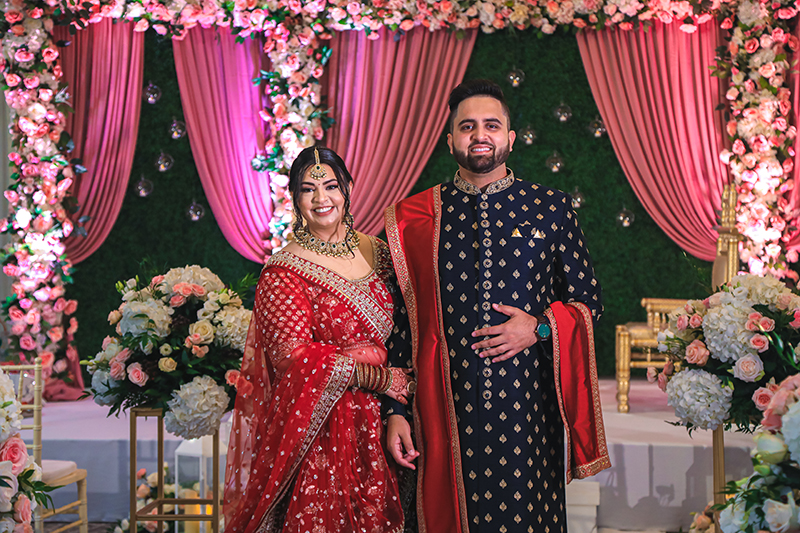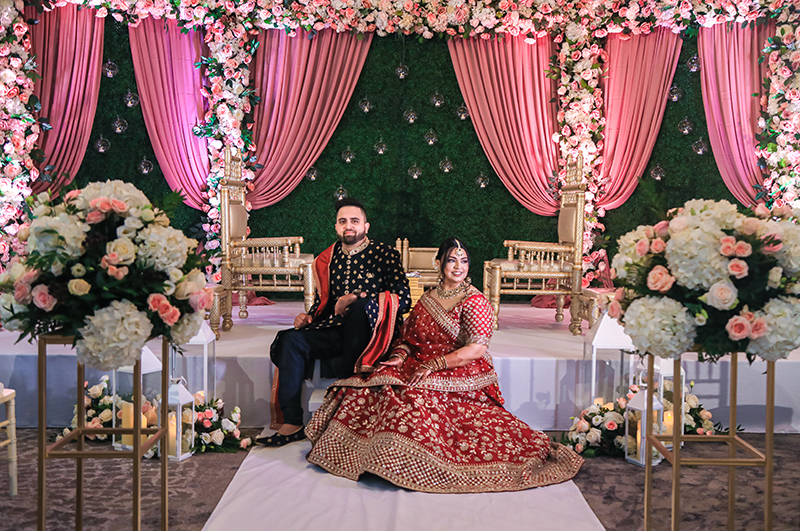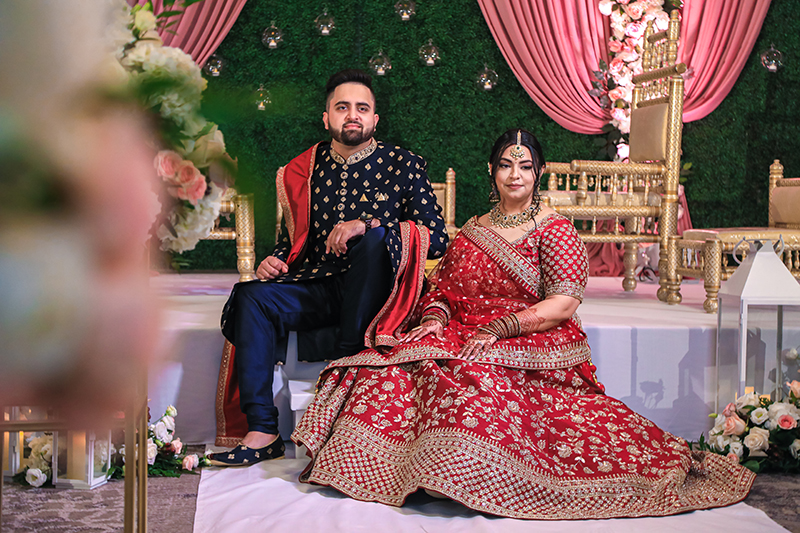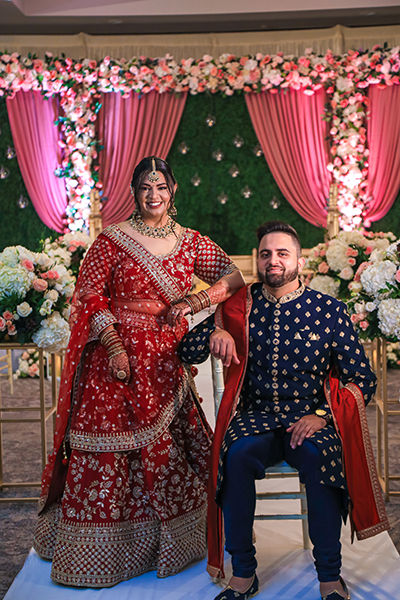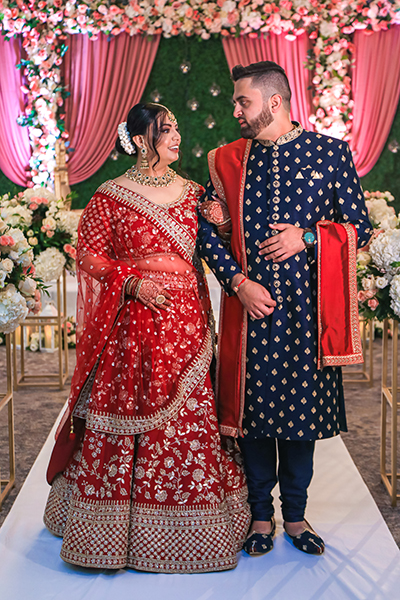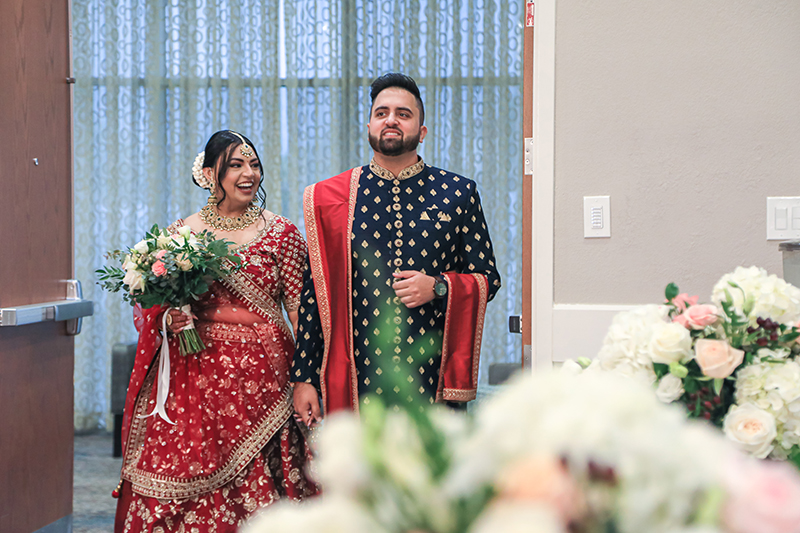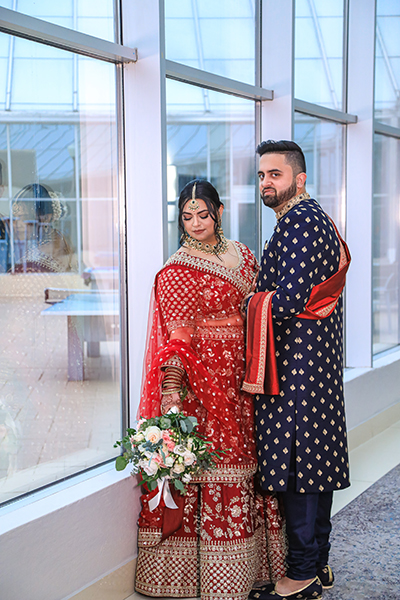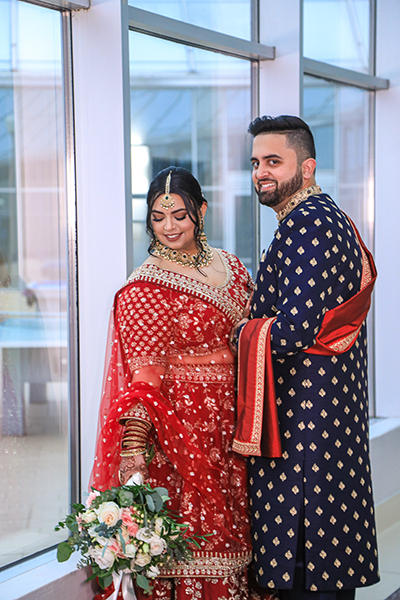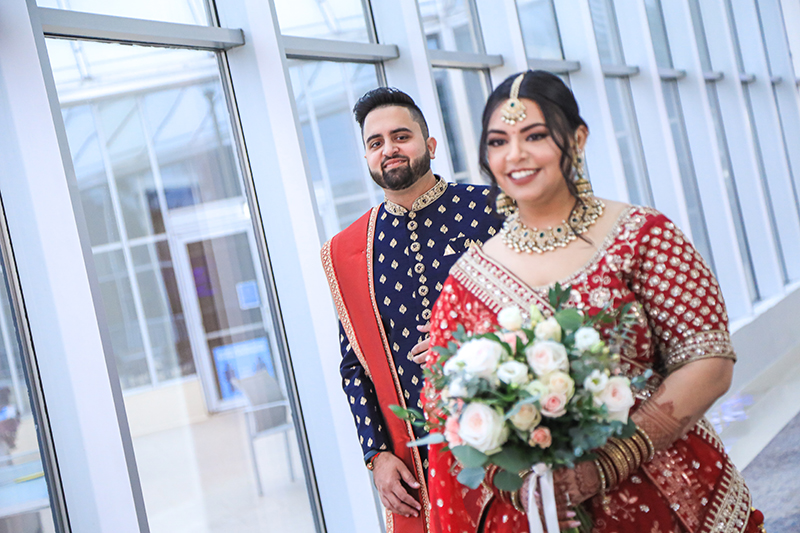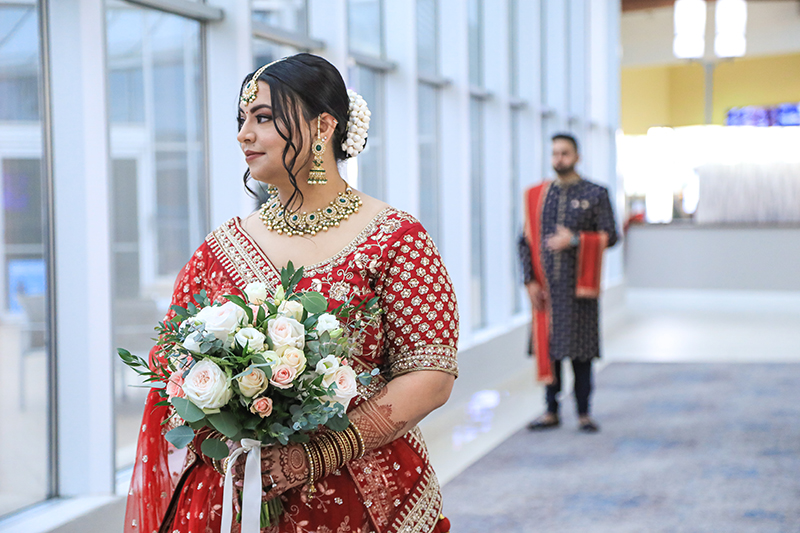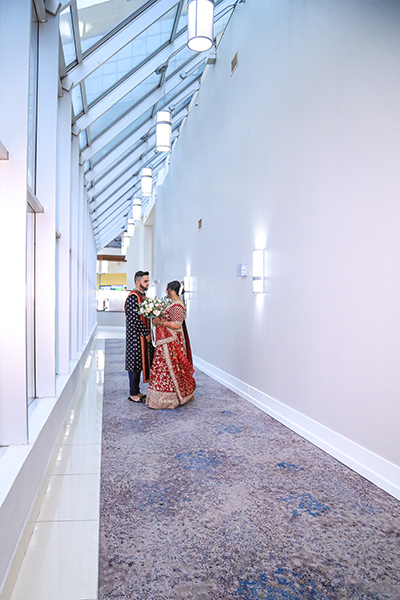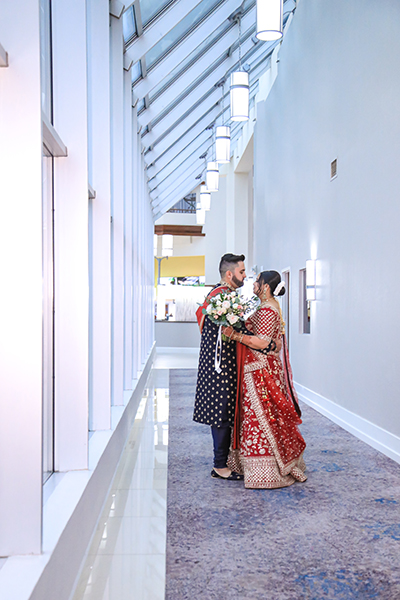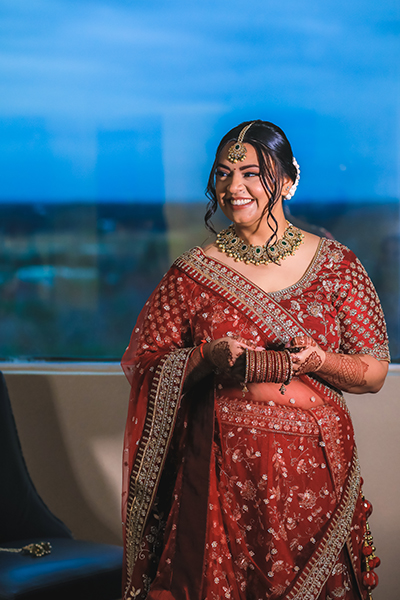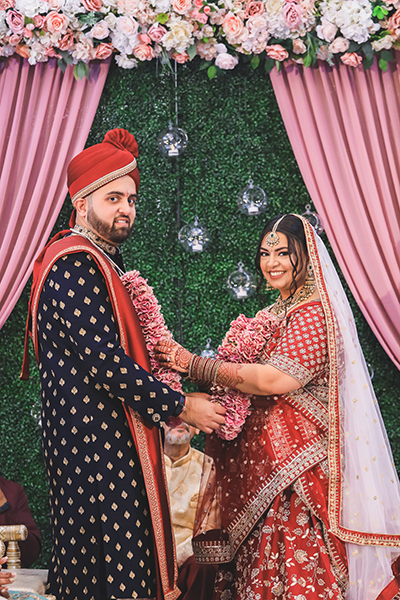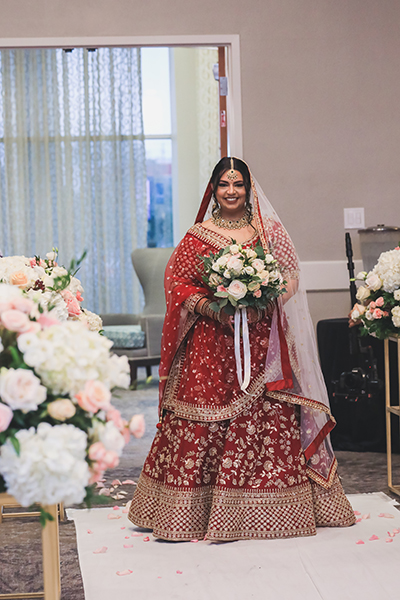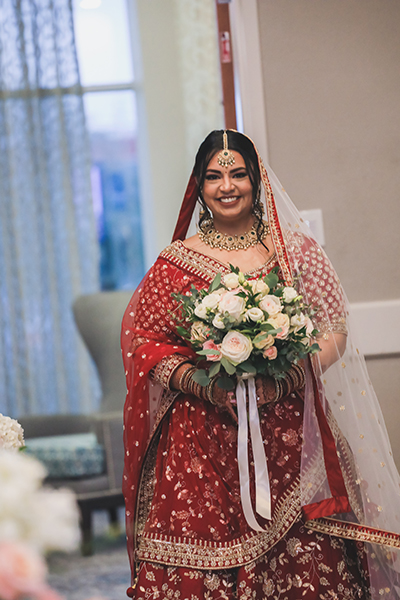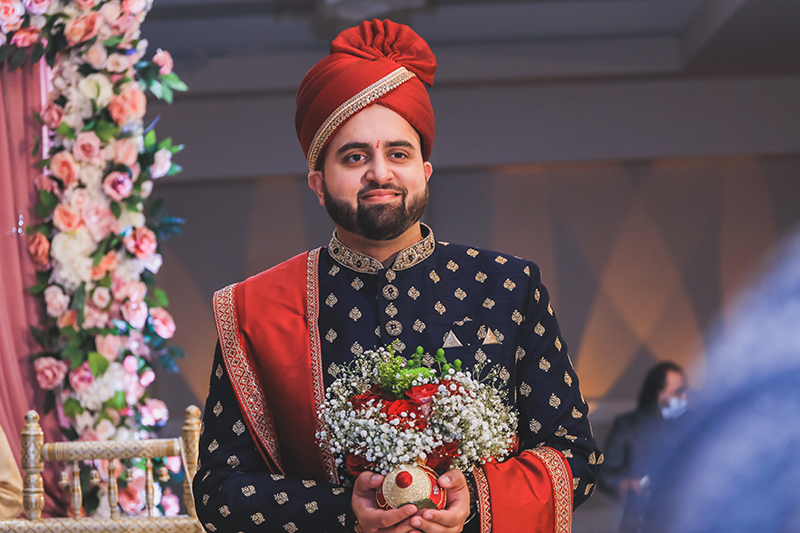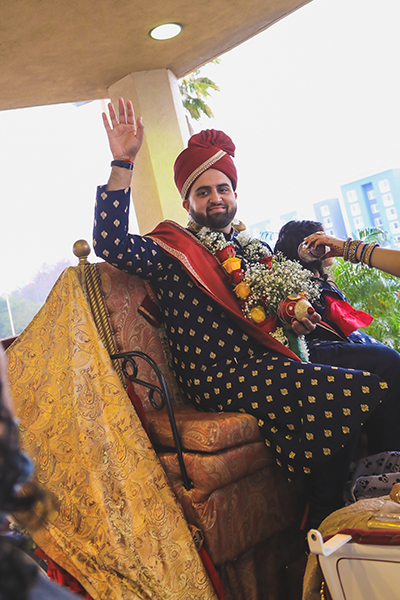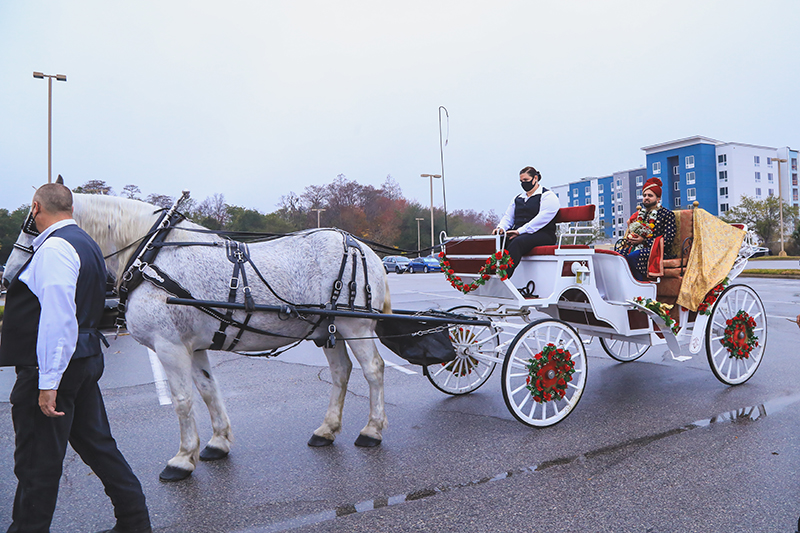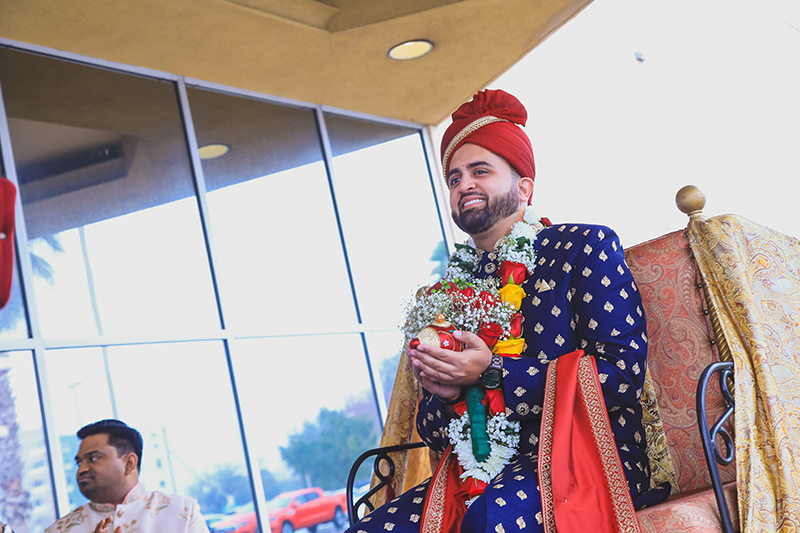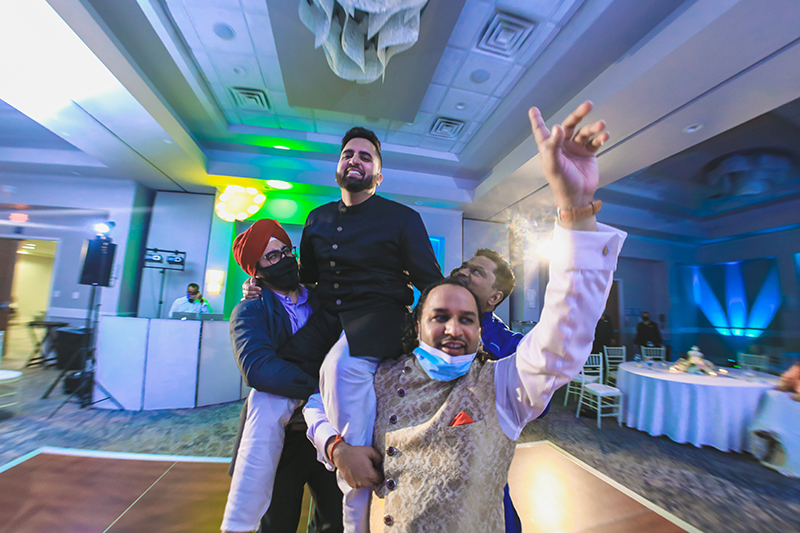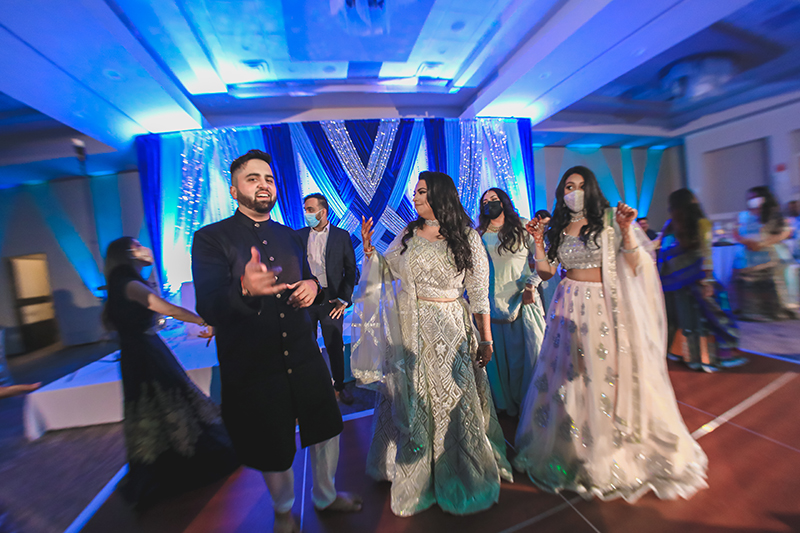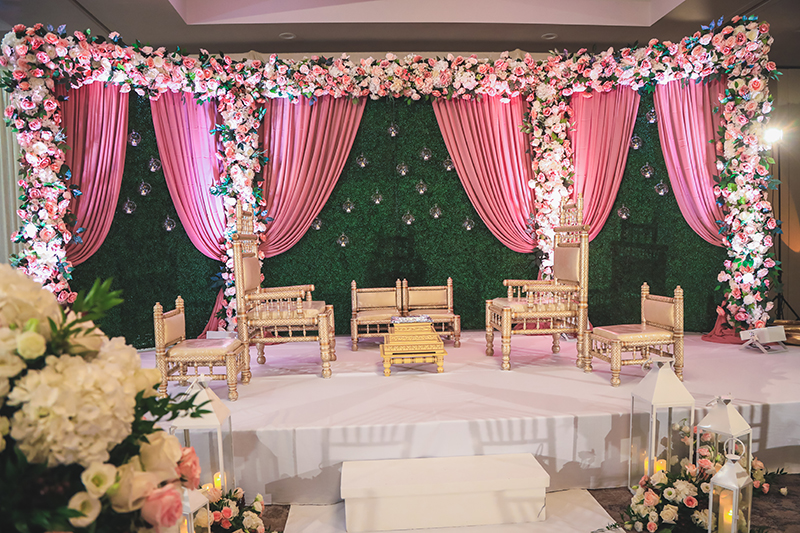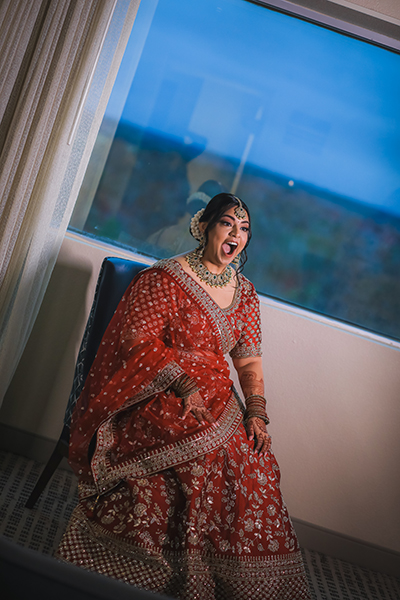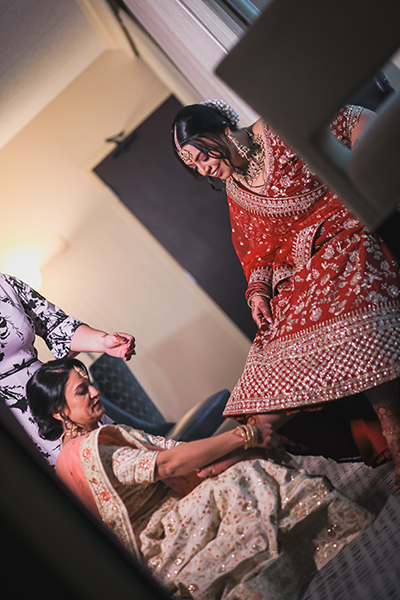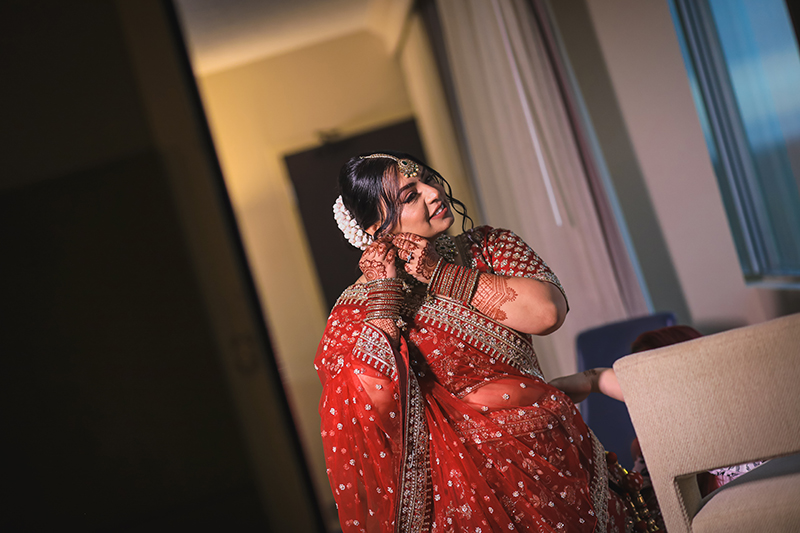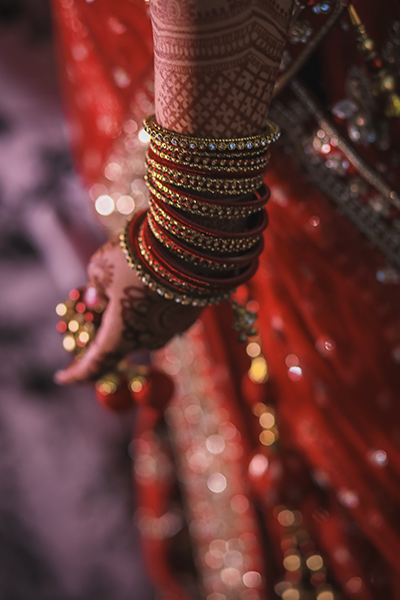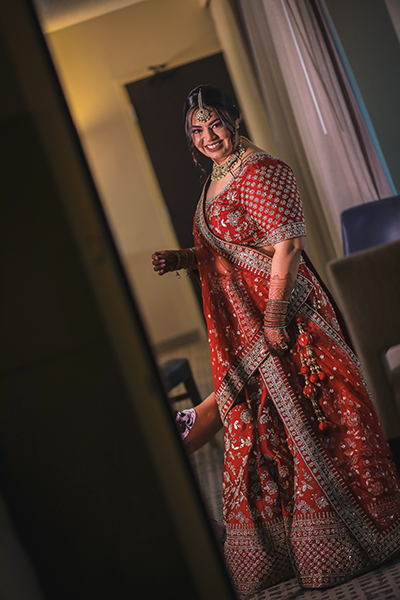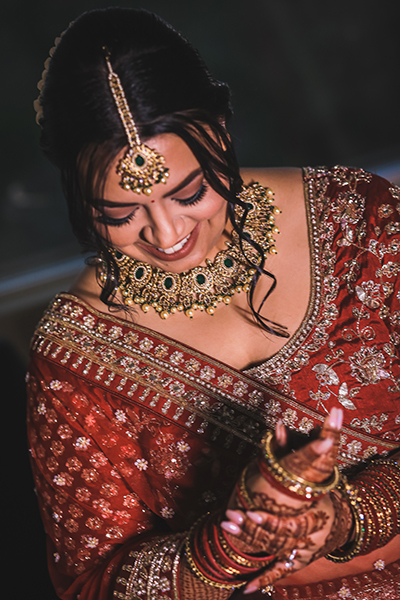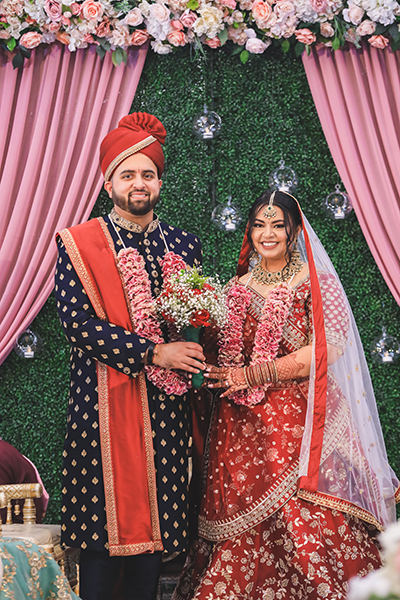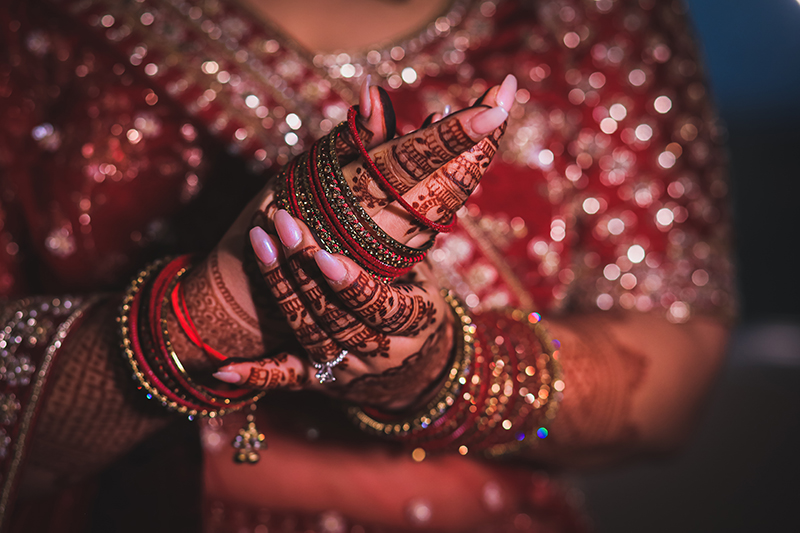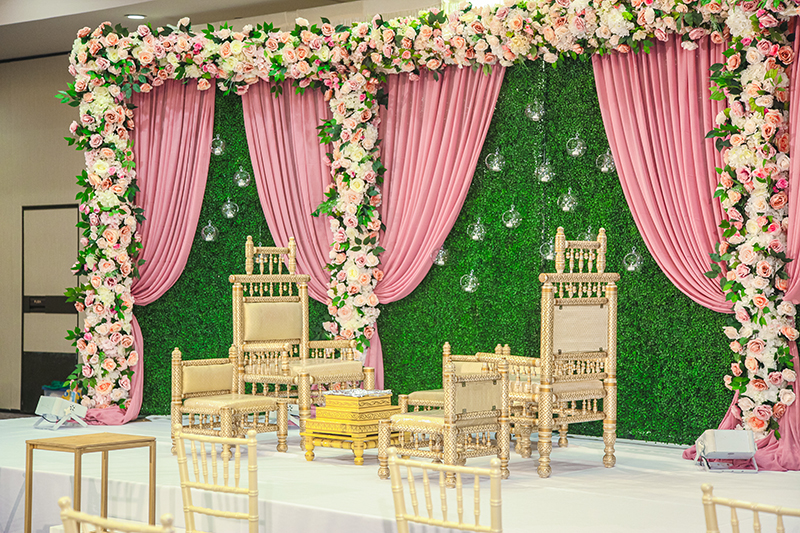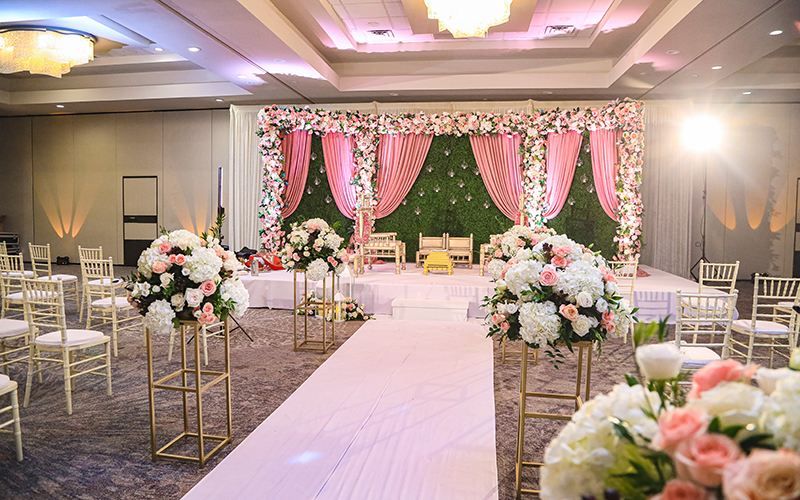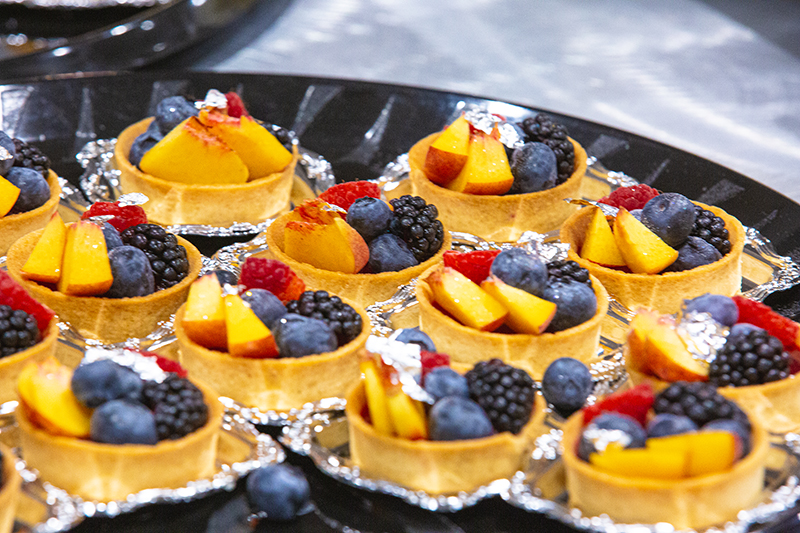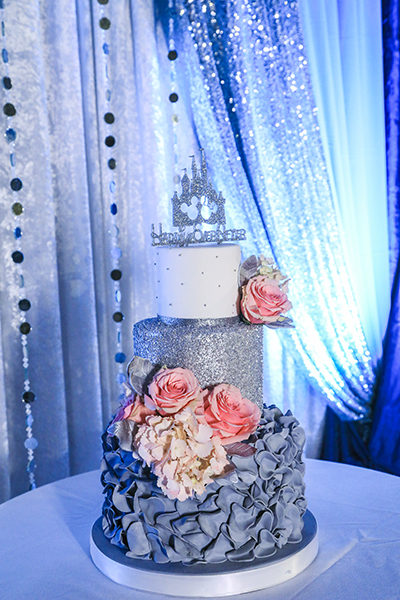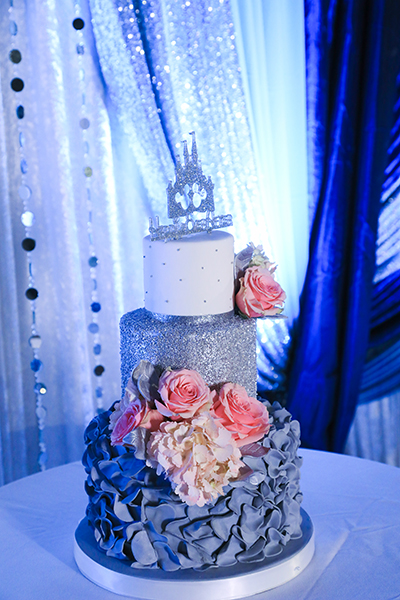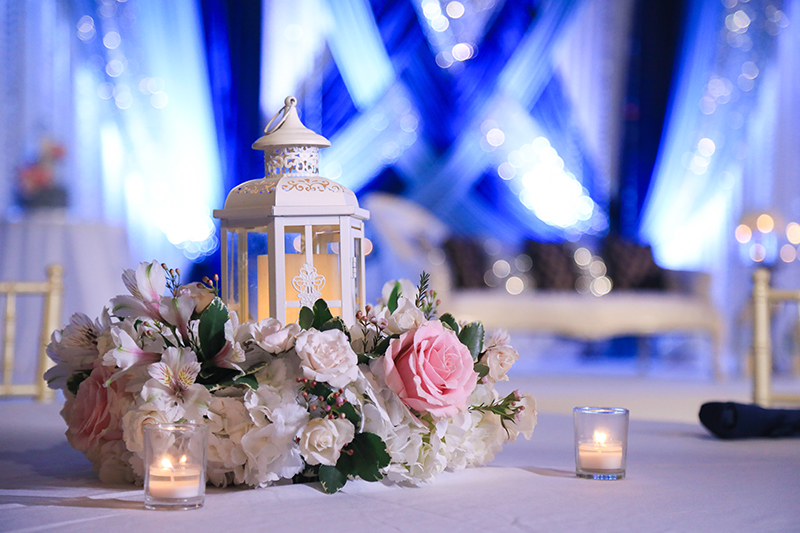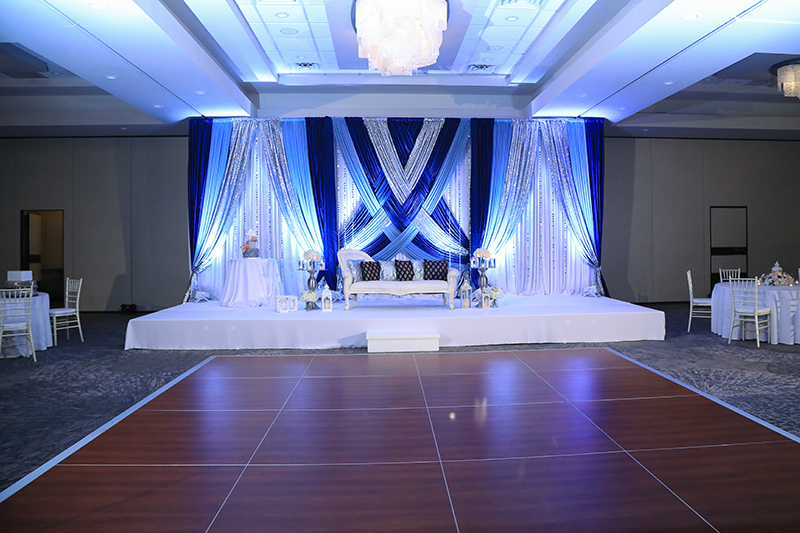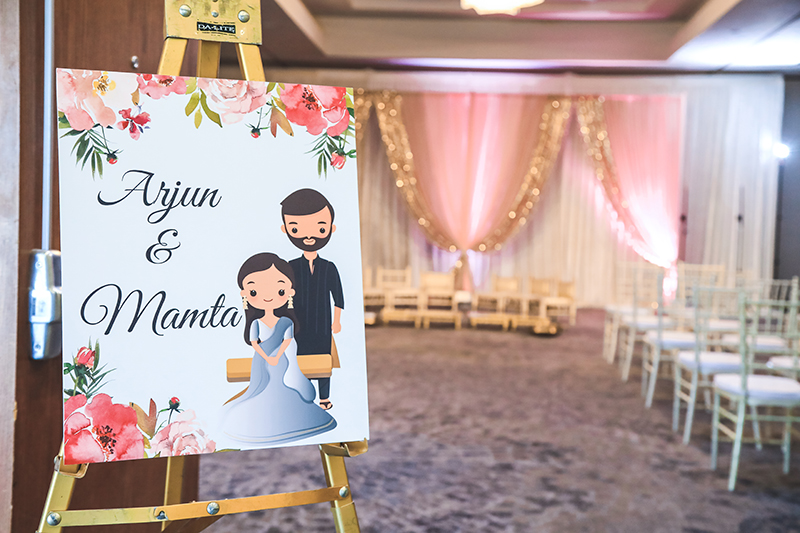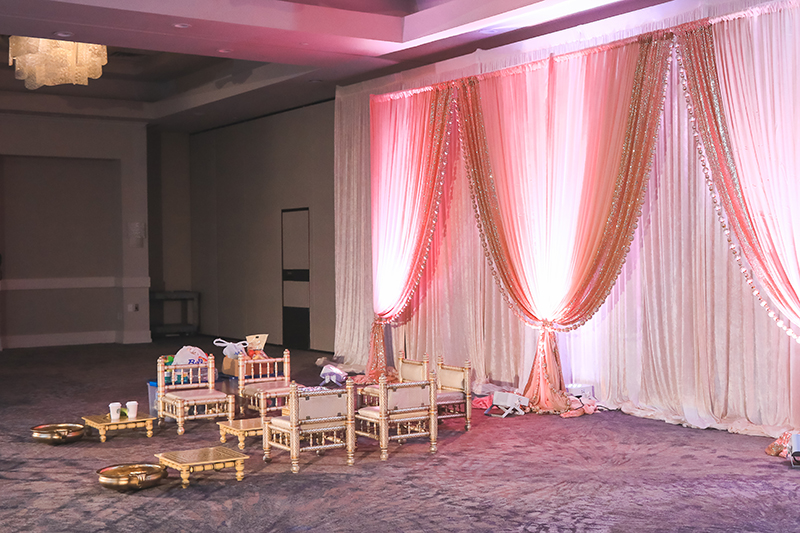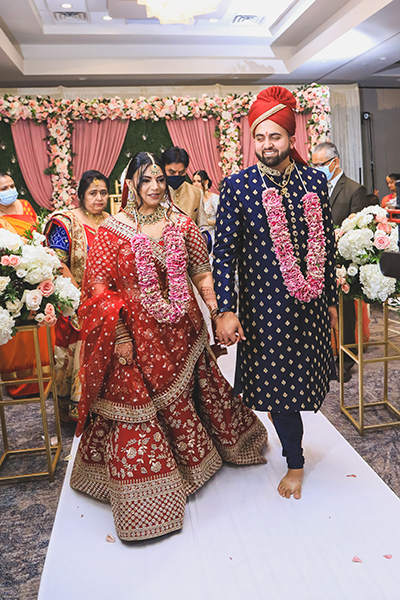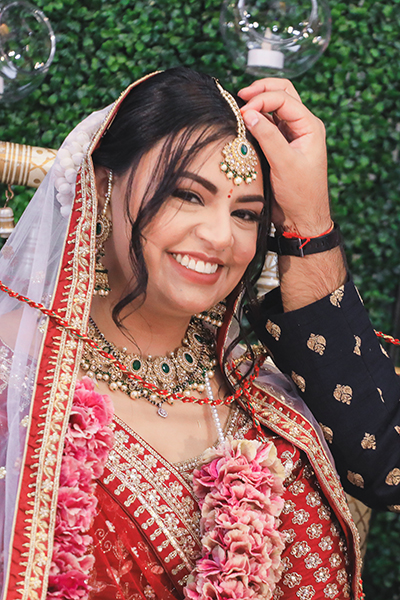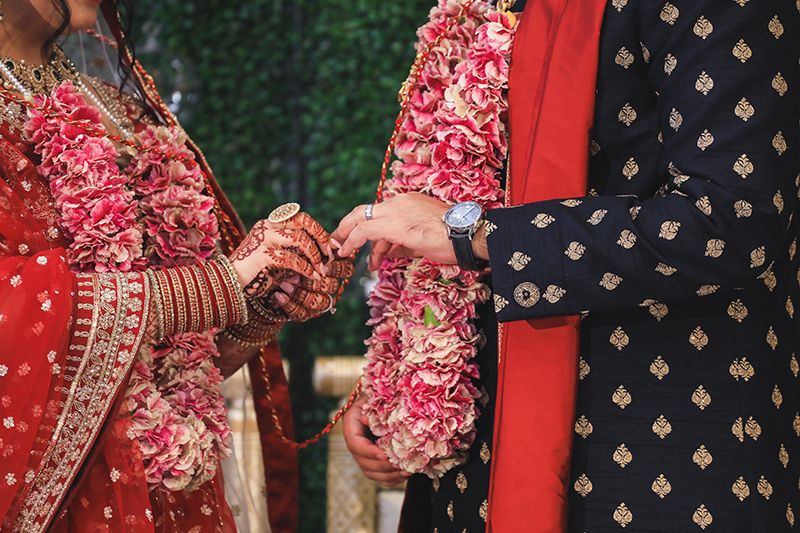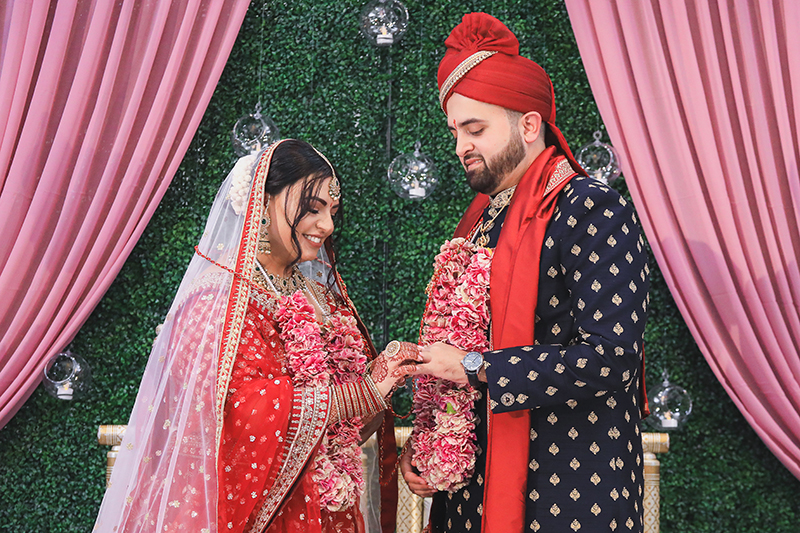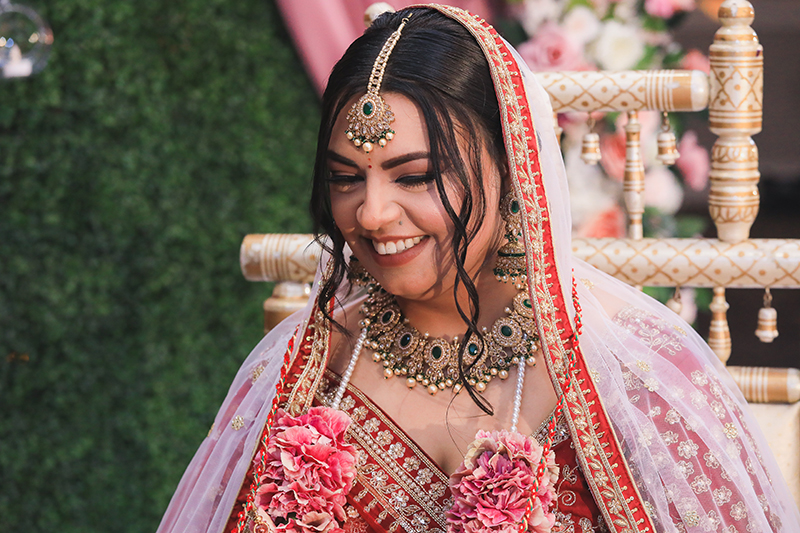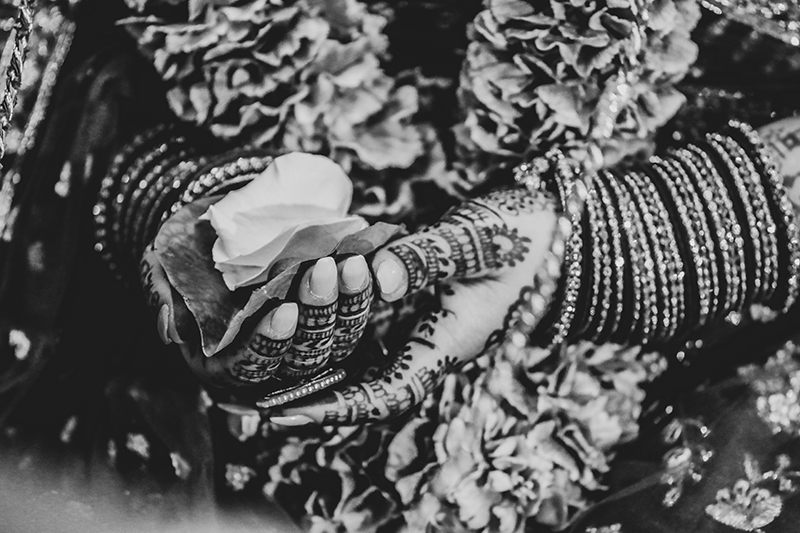 Indian groom applying Sindoor
Indian Couple Posing, Couple Posing for the photo
Portrait capture of Indian Bride by NSPG Media
Lovely Indian couple posing
Indian groom wearing Garland
Indian wedding mehndi outfit
Couple holding picture and posing
Amazing Wedding cake by Florida Sweets Co.
Couple looking at each-other
Lovely Capture of Indian bride Outfit
Looking at eachother for a photoshoot
Lovely Couple posing for the photoshoot
Wedding photo shoot
Amazing capture of newly weds couple
Couple posing outdoors
Indian couple entering wedding venue
First look of Newly weds couple
Amazing flower decor at Indian wedding
Indian wedding Mandap Decor
Amazing Indian wedding decor by Nikun Events
Indian couple posing for a photo
First Look of Indian couple
Henna Mehndi Art By Amrita
Indian Wedding Jewellery
Detailed Jewellery look of Indian bride
Lovely capture of Indian Bride
Bride wearing bangles for her big day
Hair and Make-up by Moonstone Artistry
Indian bride outfit, Indian bride wedding earrings
Bride getting ready for her big day
Haldi Outfit of Indian wedding couple
Indian bride getting surprised
Amazing capture by NSPG media
Indian bride posing for a photo
Amazing capture
Portrait capture of indian groom