Ruhi and Parag
Dance played the role of a catalyst in the relationship of Ruhi Vasavada and Parag Patel. The college mates knew each other. It was a Raas dance program in 2011 and perhaps the eternal love story of Radha-Krishna associated with it, which made them closer to each other. They started dating at the end of 2012. For a permanent bonding between the lovers, Parag proposed Ruhi on the Brooklyn Bridge at Manhattan.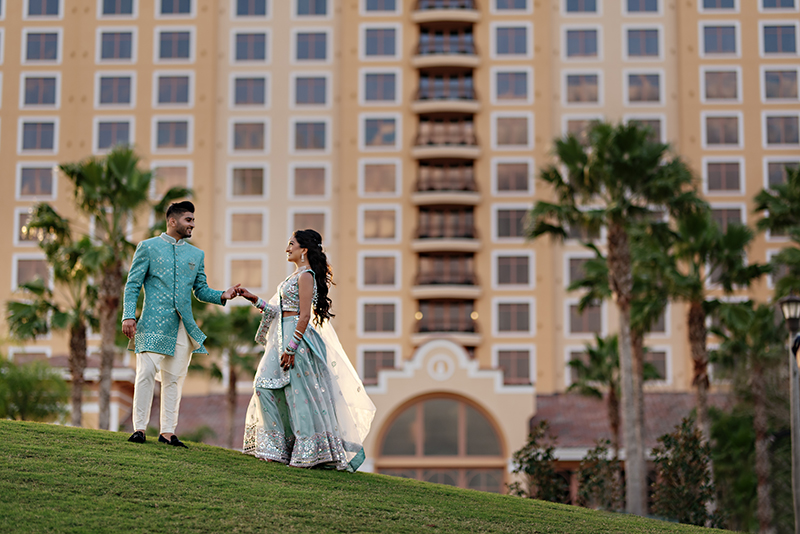 The wedding date was fixed for 28 February 2021. Following the Covid restrictions, they limited the number of guests to 100. The couple chose Rosen Shingle Creek at Orlando, Florida as their wedding venue. Pre-wedding ceremonies were full of surprises and festivities. 
Mehndi was done at home. But Pithi had a grand celebration preceded by the traditional 'Mosaru' celebration innovatively. Mosaru involves the welcoming of the bride's paternal family by her maternal side of relatives. Ruhi's maternal uncles made a gala baraat like procession for the bride and reached the Pithi ceremonies. The color theme and dress code for Pithi comprised of the traditional shades of Maroon, gold, orange and yellow. 
Sangeet décor was natural and simple with touches of gold and green. The spectacular part was the wonderful dance performances by the couple. Parag and Ruhi performed a skit dance program narrating the story of their relationship from their childhood to marriage.
The wedding color theme was comprised of rustic flowers in shades of white, light pink with a touch of magenta. The couple took a unique decision in their marriage rituals. They changed the ritual of 'Antarpat' wherein the groom's face is covered while the bride walks down the aisle. 
To enjoy the surprise and appreciation of seeing his bride, the 'Antarpat' was done after Ruhi walked down the aisle. The exchange of looks between the two lovers was a moment of joy and satisfaction for both. The wonderful dance performances by all the friends of the couple were a real celebration of the wedding of a couple bonded by the rhythm of the dance.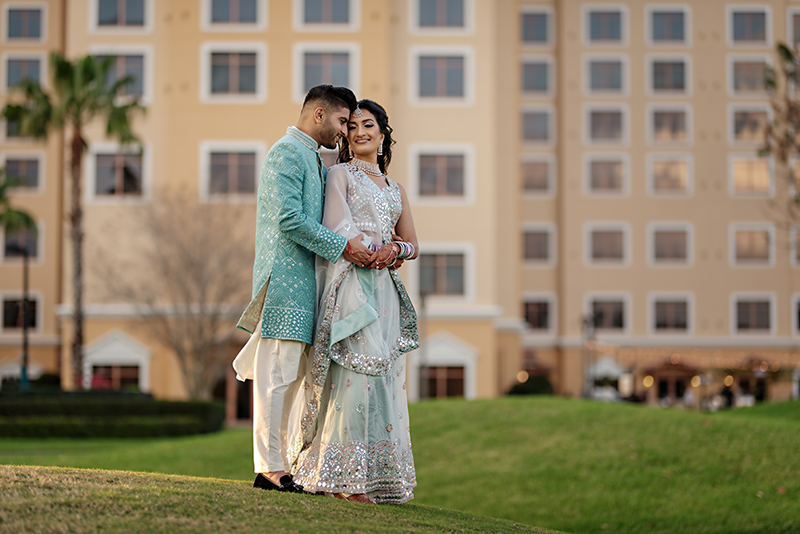 BANQUET HALLS : Rosen Shingle Creek – 407-996-0843 | BEAUTICIANS : C Minerva's Looks – 813-830-3323 | DECORATOR : Nikun Events – 407-448-7128 | DISC JOCKEY : M4U Events – 732-771-9648 | EVENT PLANNER : Elite Dream Creations – 407-733-2597 | MEHNDI : Henna Allure – 321-444-5911 | PHOTOGRAPHER/VIDEOGRAPHY : Asaad Images – 407-221-3333 , AZM Cinematography – 954-854-2808 | PRIEST : Shobhan Smart – 954-431-4629 | CATERING : Khasiyat Indian Restaurant – 407-252-8756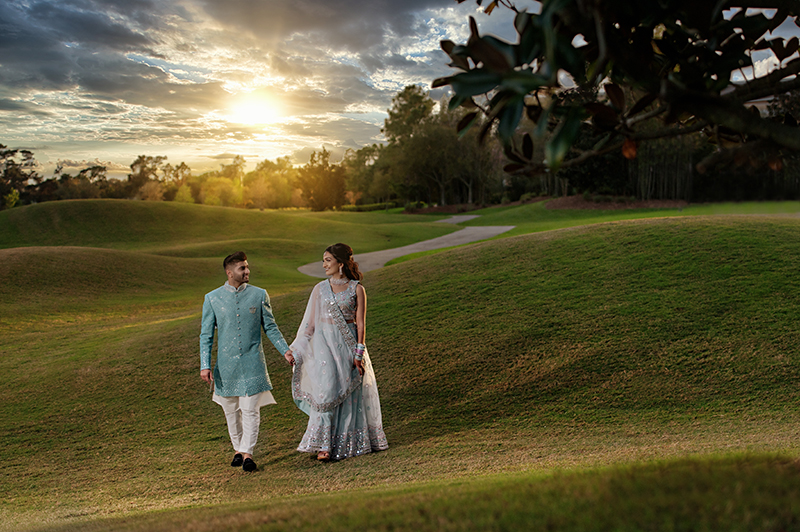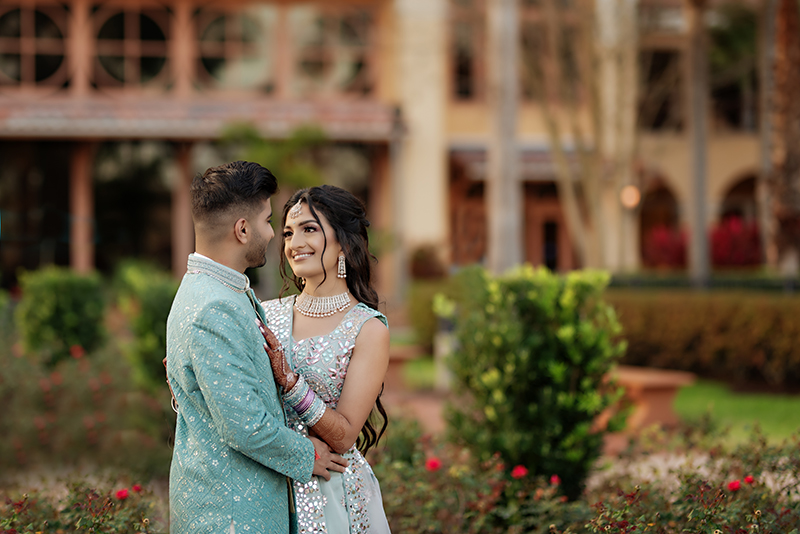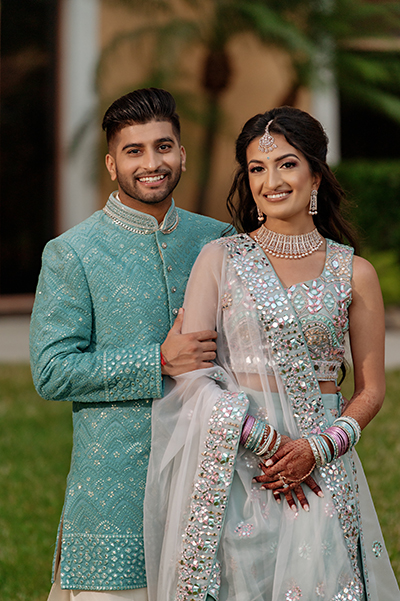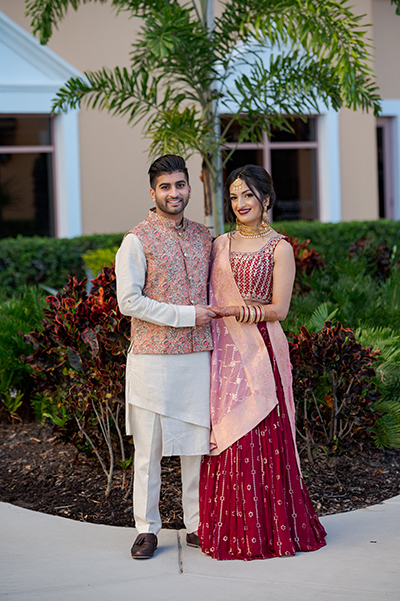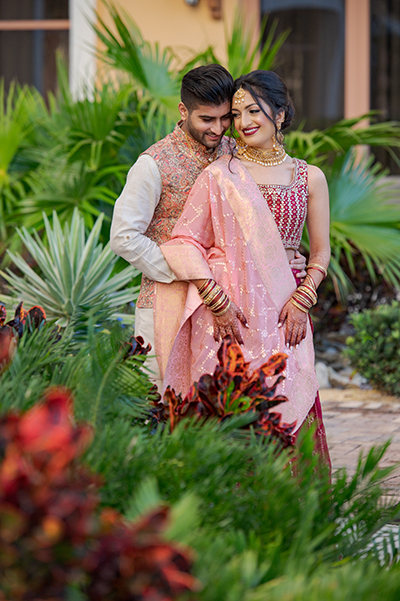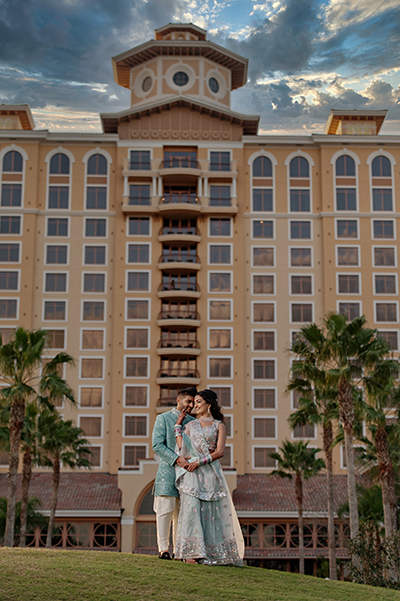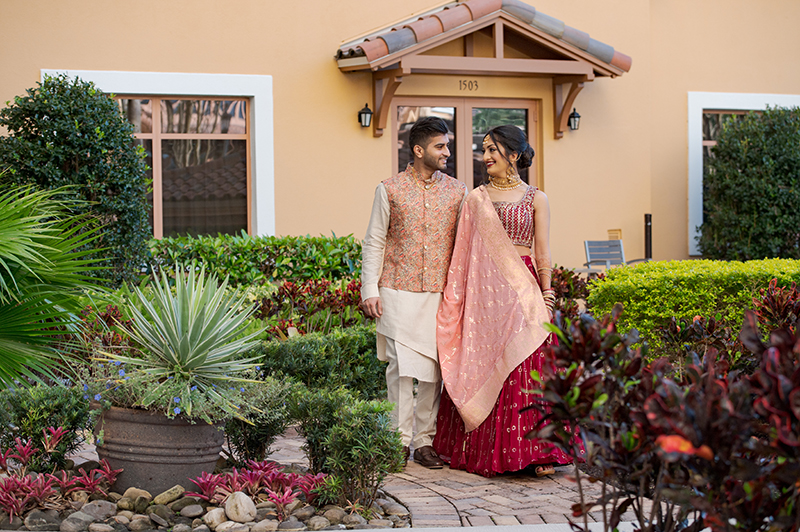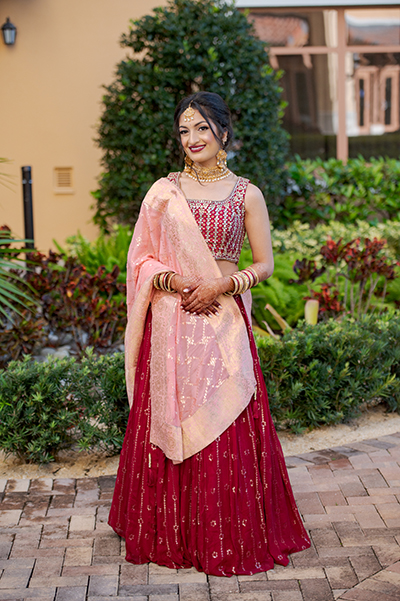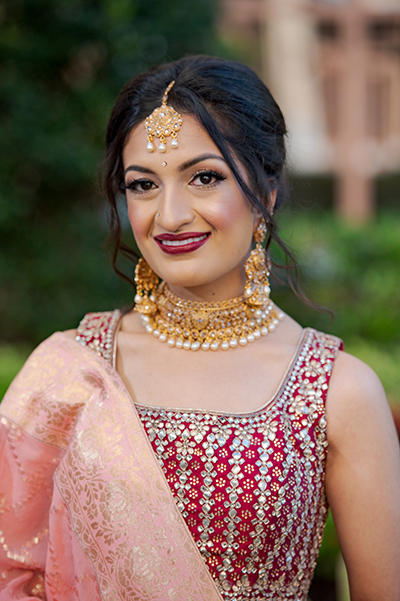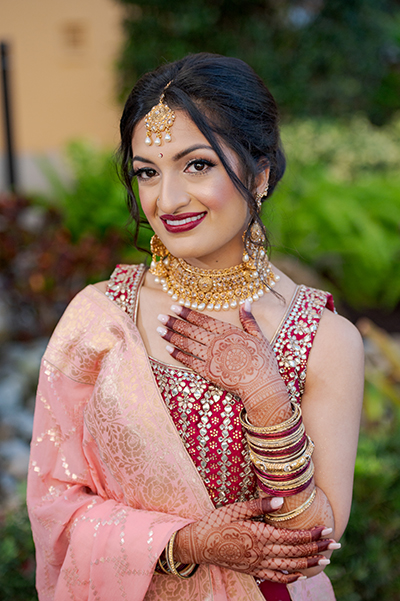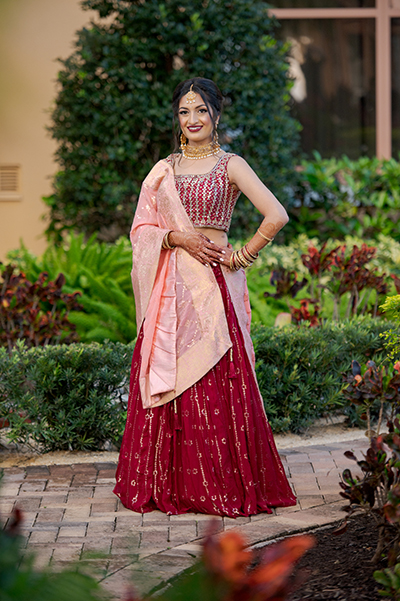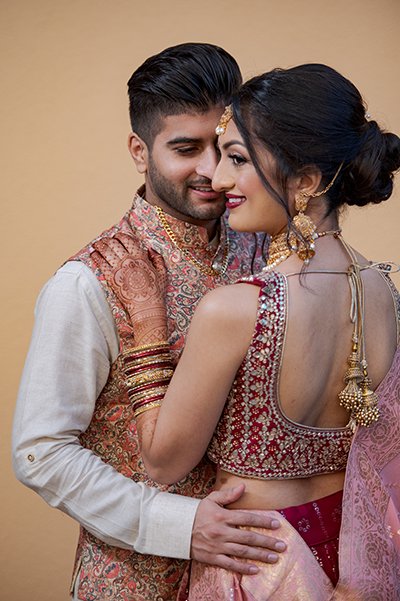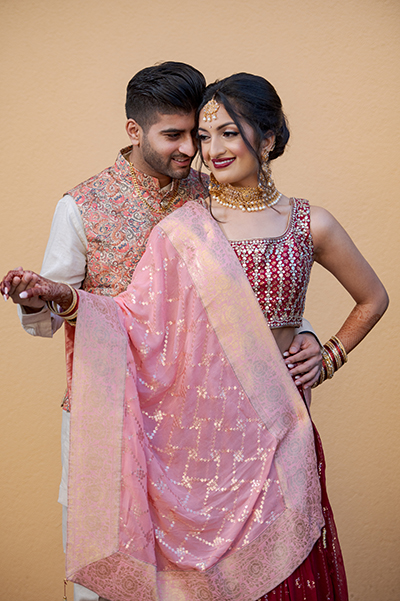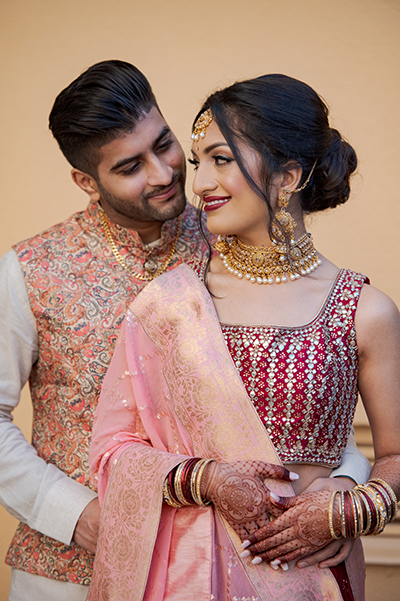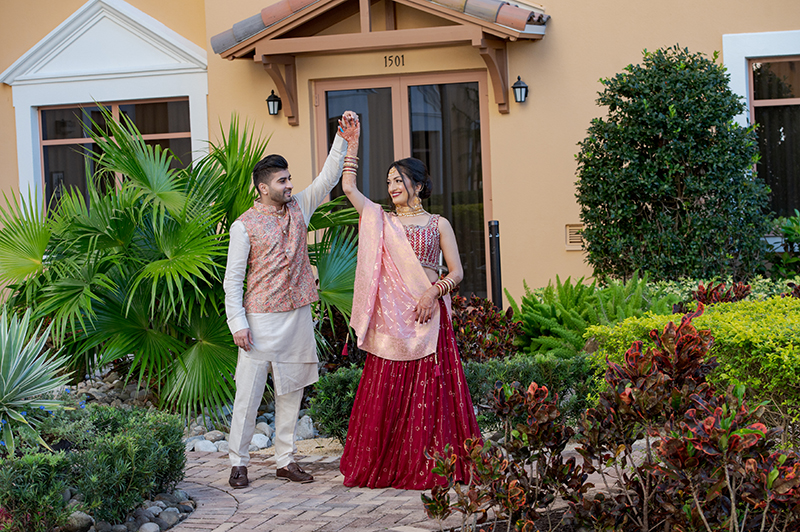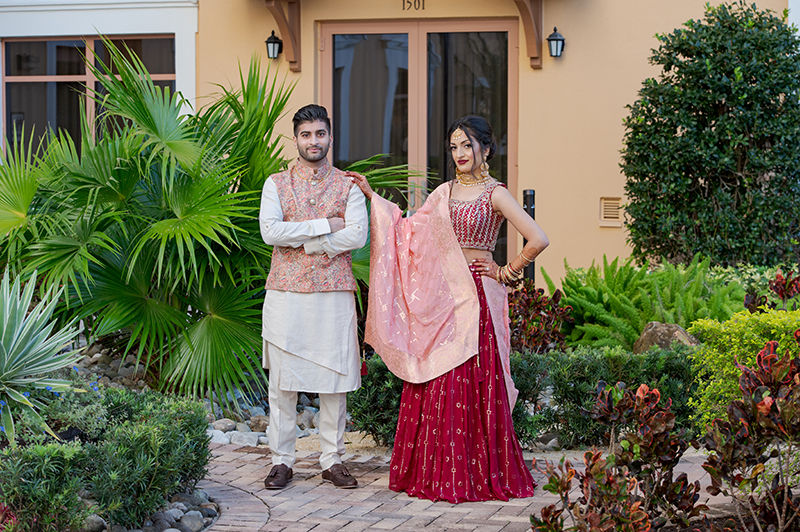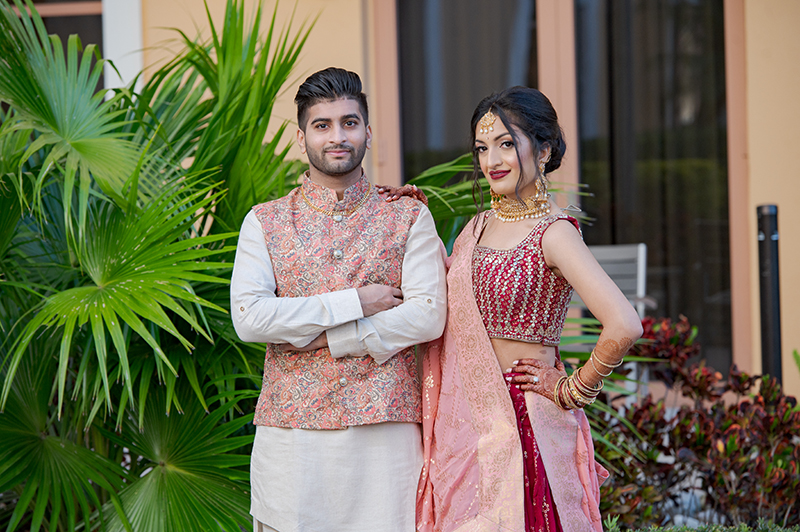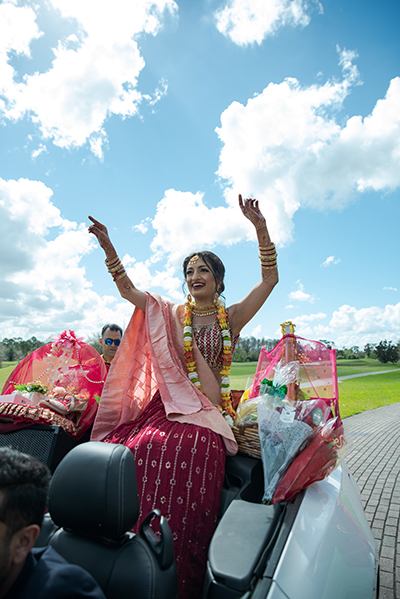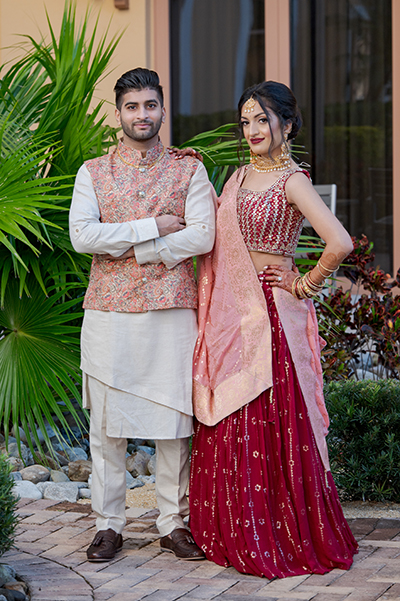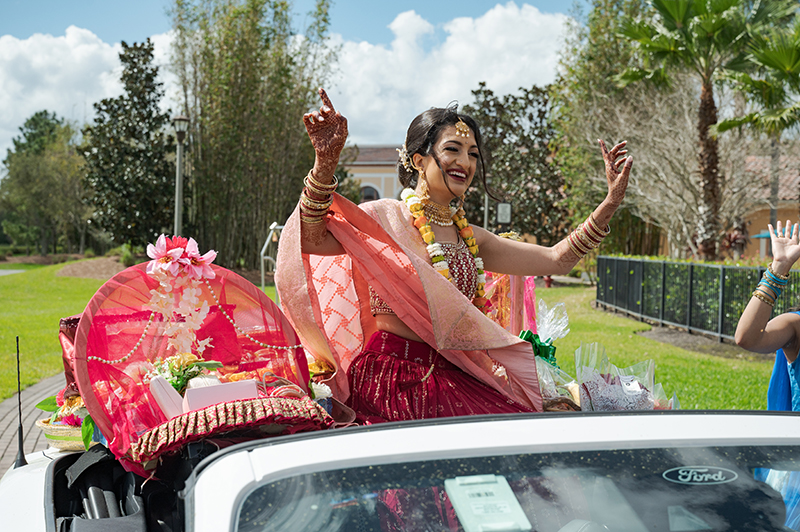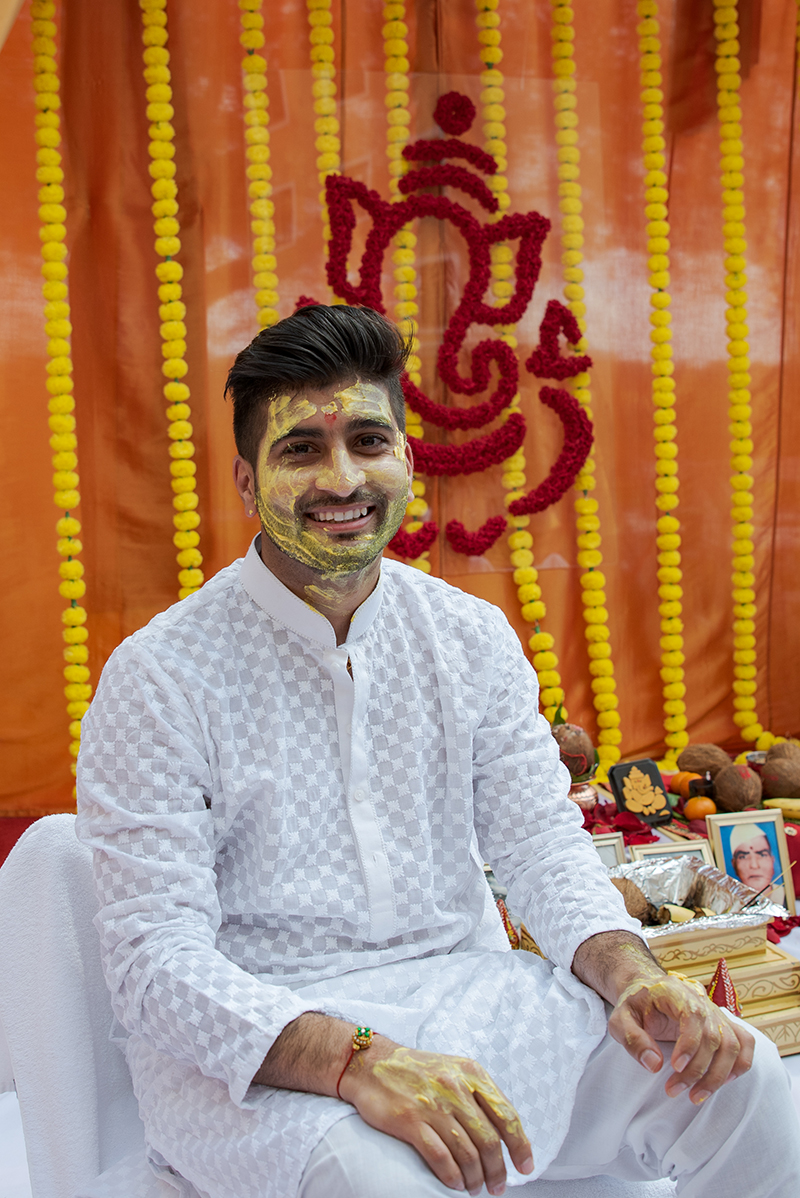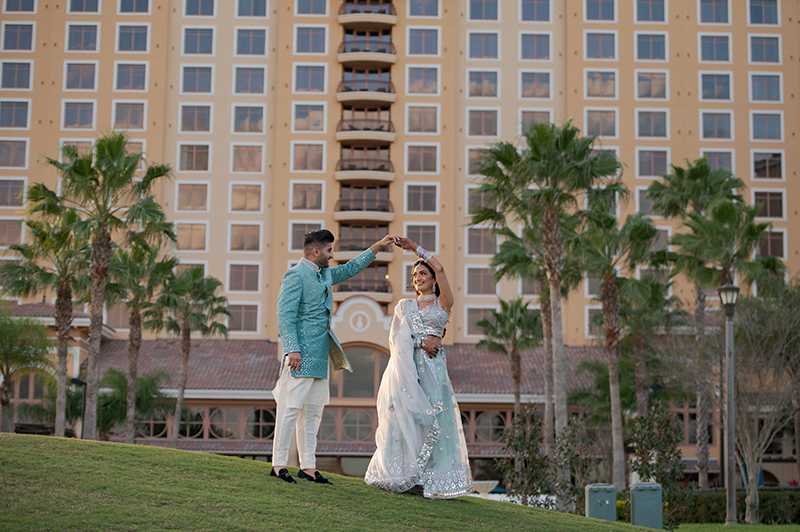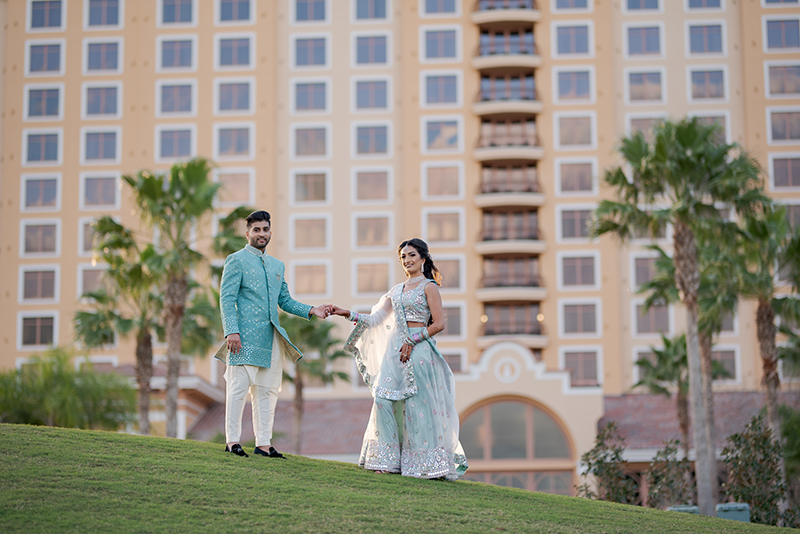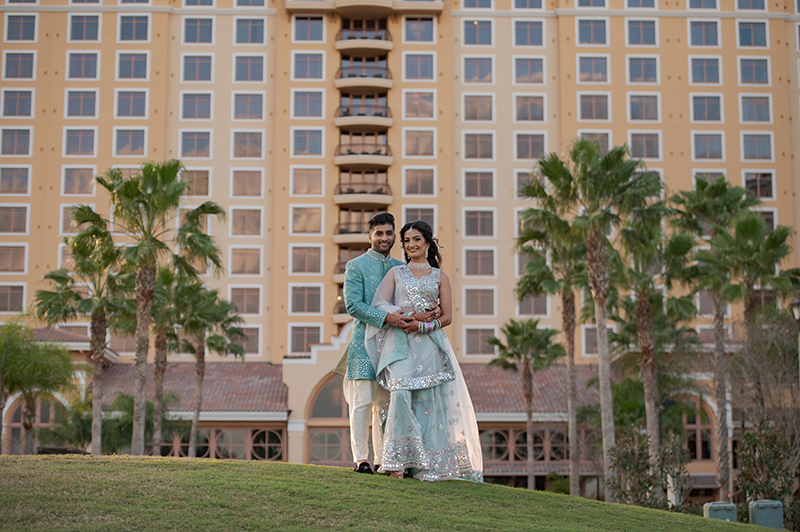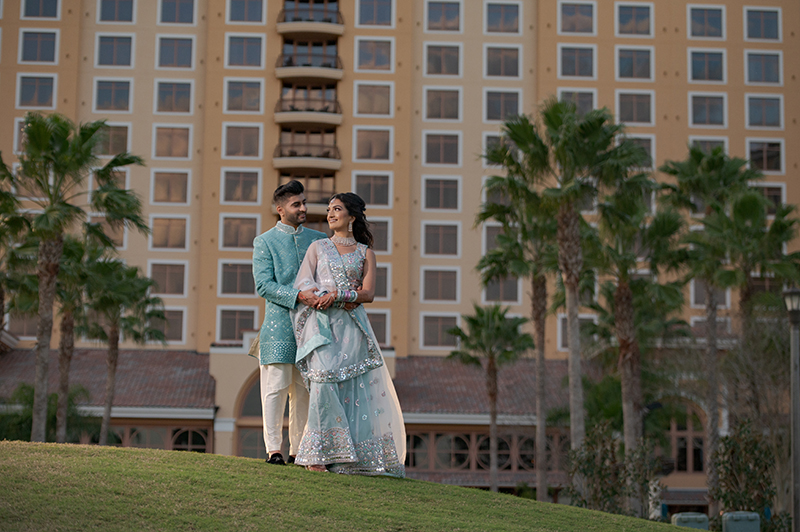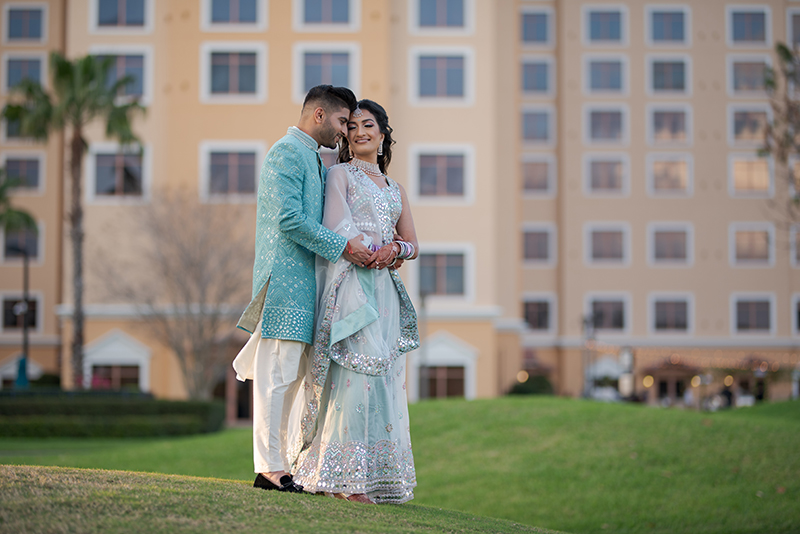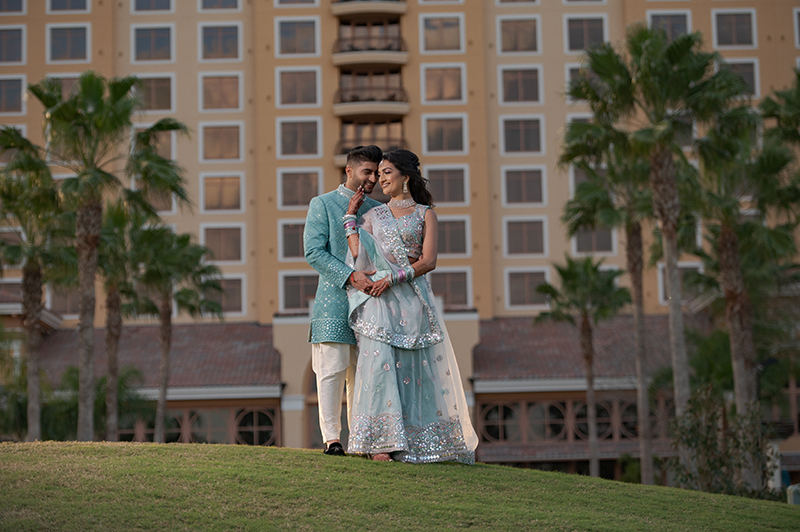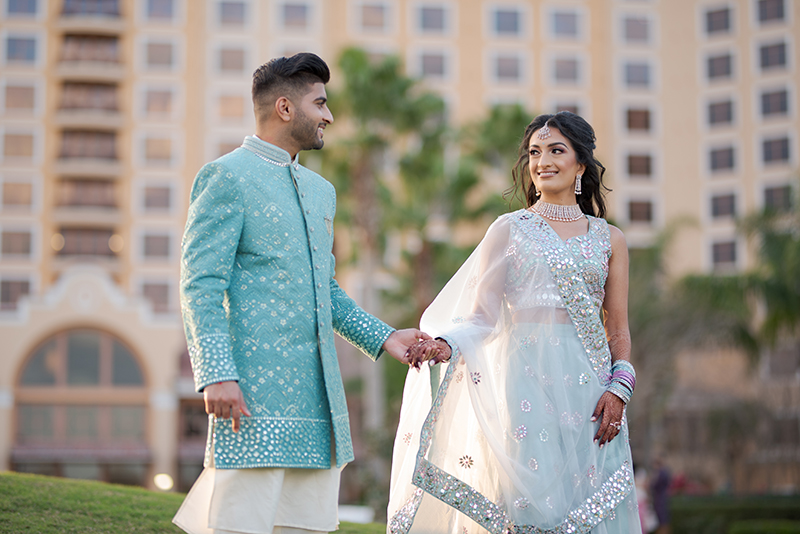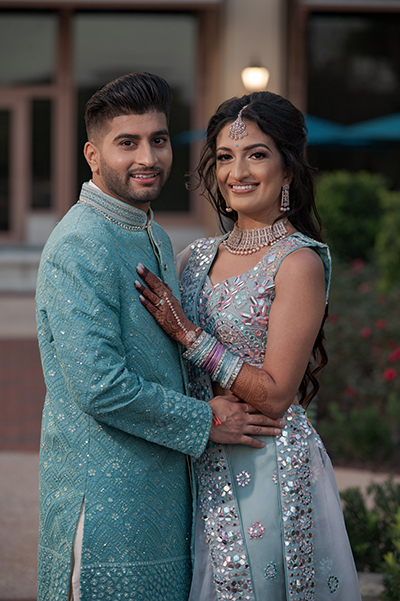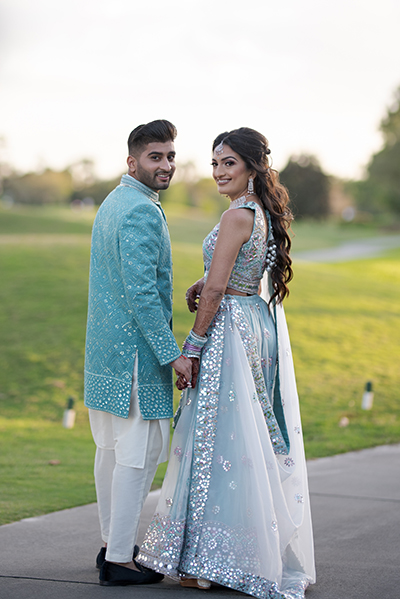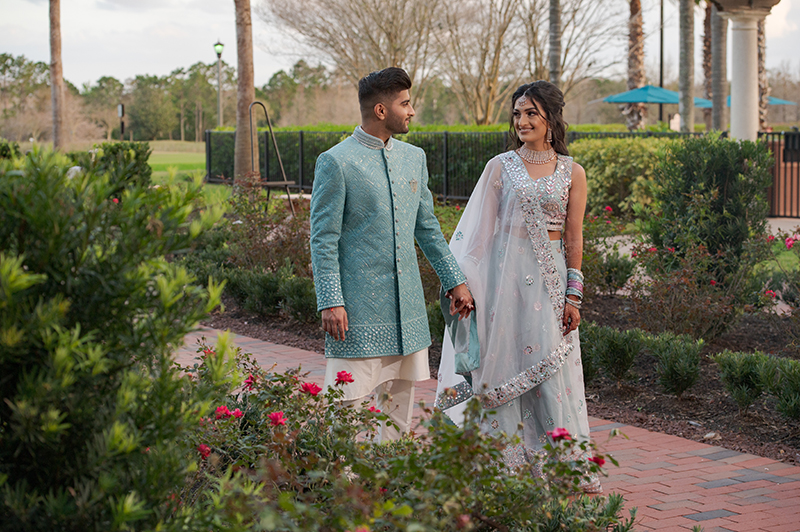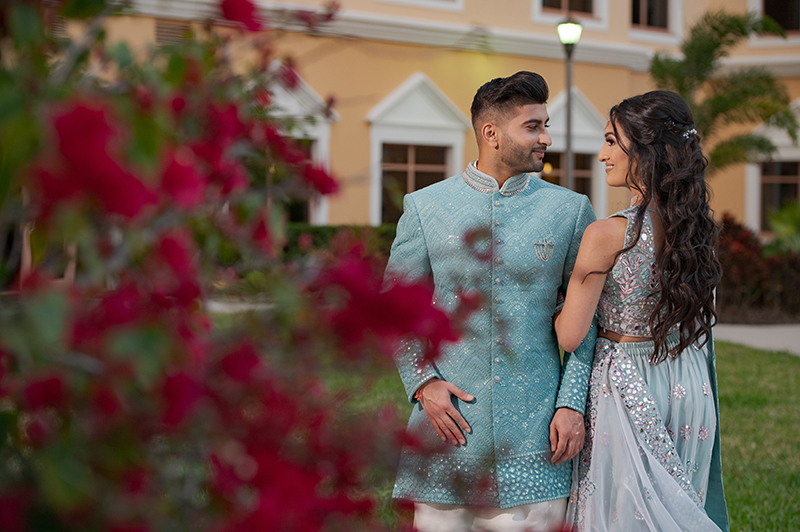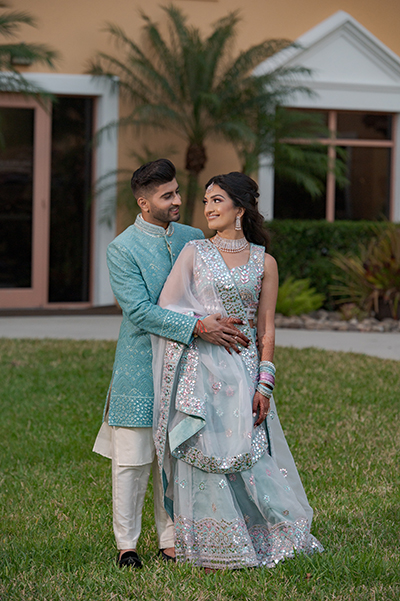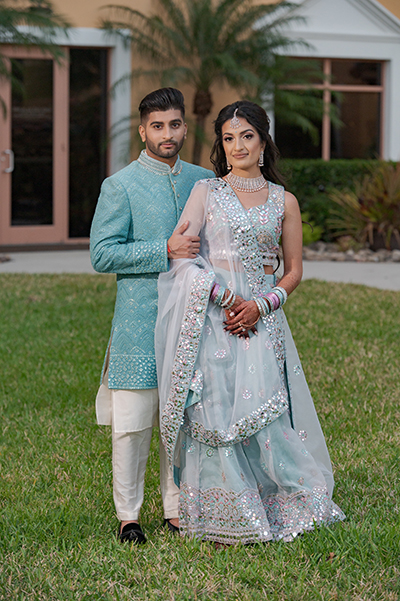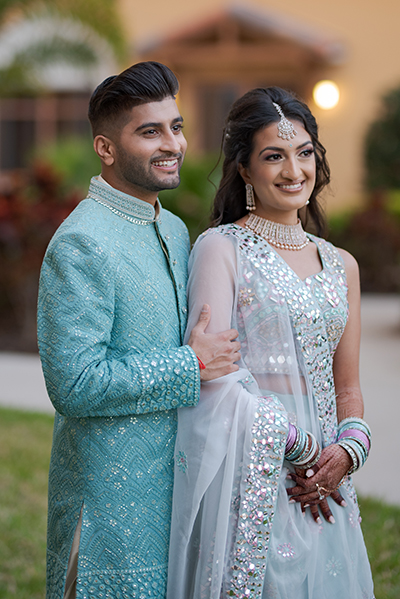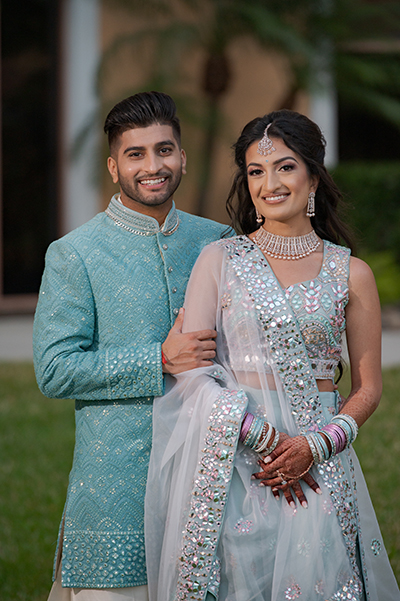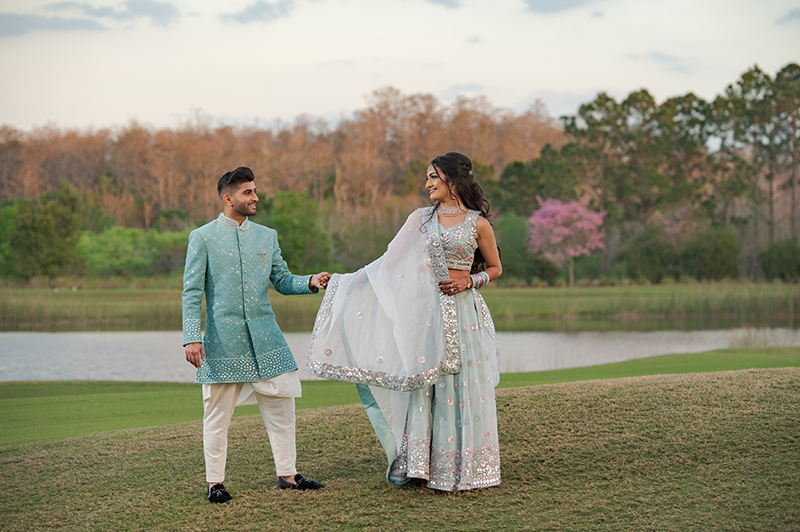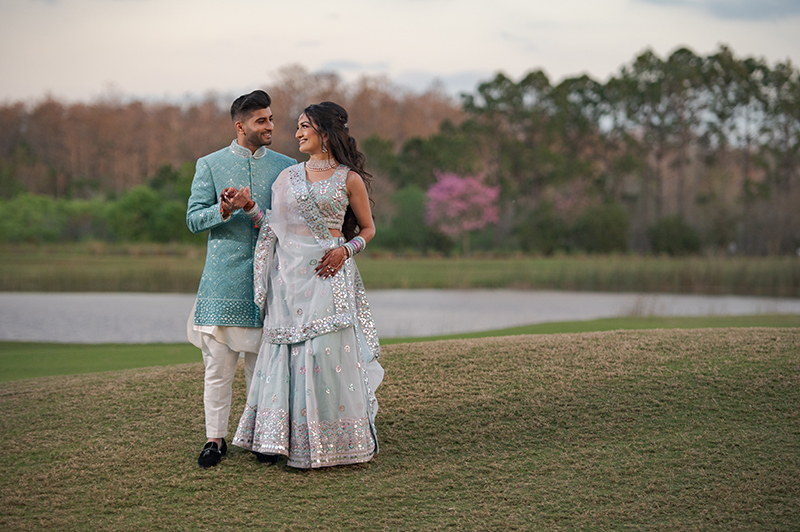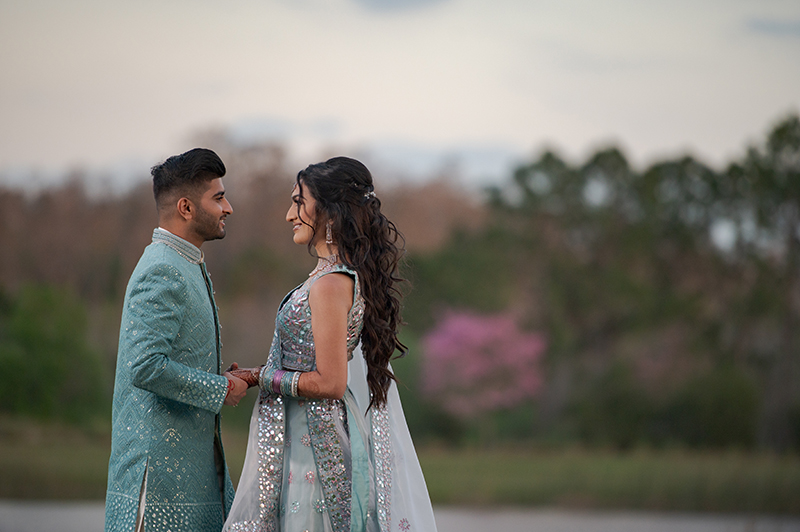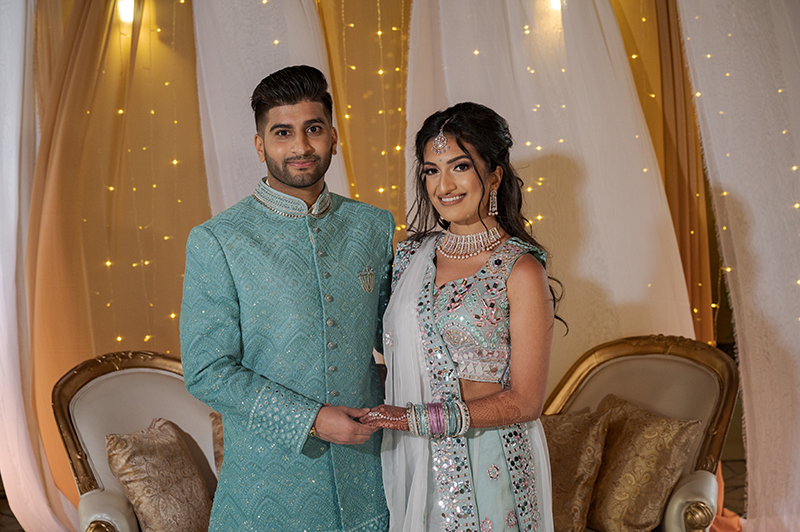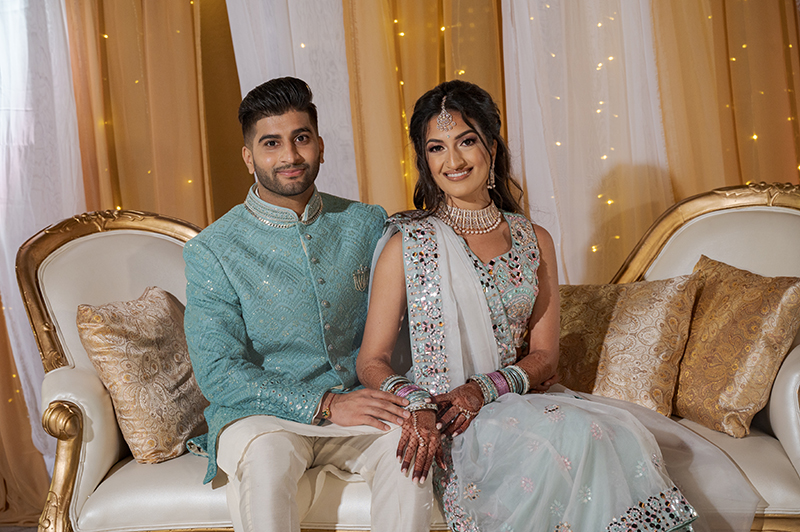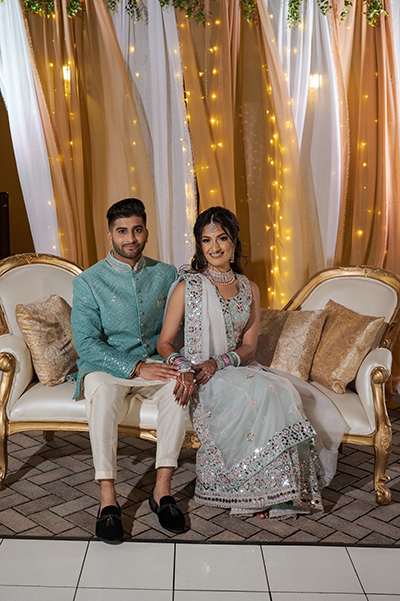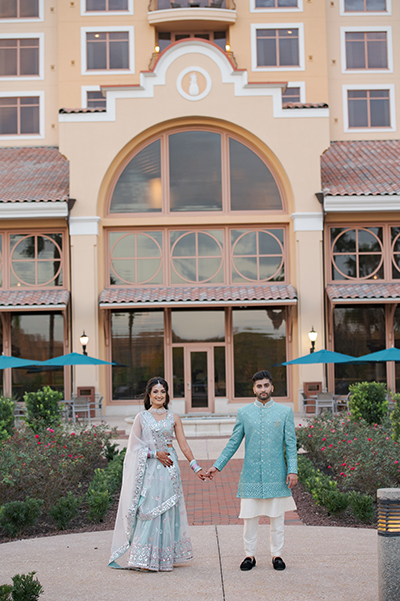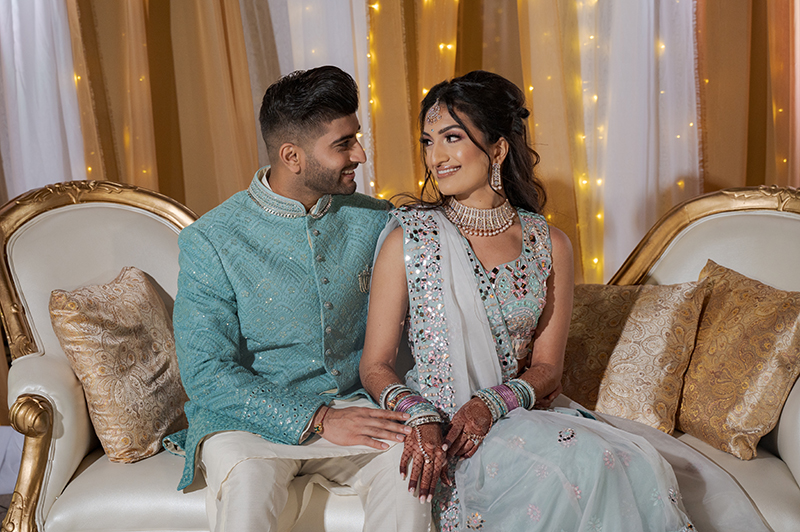 Indian Couple holding hand in pre wedding photoshoot
First look of Indian Bride and Groom
Stunning pre-wedding photoshoot
Amazing couple Holding hands forever
First Look of Indian Couple
Portrait capture by Asaad Images
Pre-wedding ceremony
Looking into each-other's eyes
Amazing capture Of Indian Couple
Outdoor photoshoot
Detailed look of Indian Bride and groom
Detailed Look of Indian Couple
Indian Couple Posing outdoors
Holding Hands forever
Indian wedding photography by Asaad Images
Couple posing for a photo
Lovely Indian wedding couple
Indian couple posing for a photo
Indian Wedding Reception Photo Shoot
Indian Couple pre-wedding photo shoot
Outfit of Indian Bride
Indian Bride Detailed look
Amazing mehndi by Henna Allure
Bride Posing for photoshoot
Mehndi Ceremony outfit
Gorgeous Couple posing for a photo
Amazing picture of Indian couple
Groom looking in the bride's eyes
Indian Bride dancing in Baraat
Indian Bride Enterance
Indian Bride Entrance
Posing for a photo outdoors
Indian couple portrait photography
Lovely capture by Asaad Images
Haldi ceremony
Wedding Outfit of Indian Couple
Pre-wedding photo shoot
Amazing capture by AZM Cinematography
Amazing Banquet halls at Rosen Shingle Creek