Manish Malhotra to direct his first movie!
Manish Malhotra is all set to don the director's hat and give wings to his long-time desire of being involved in filmmaking. One of India's leading dress designers today, Malhotra has his name associated with the who's who of Tinsel Town, not to mention some of the most iconic looks in Bollywood movies.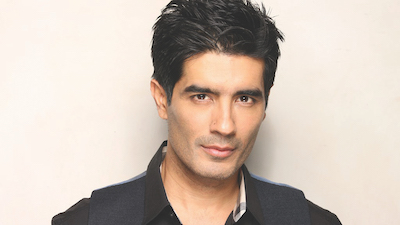 Malhotra's debut venture will be made in association with Dharma Productions, which is headed by close friend and ace movie maker Karan Johar.
According to sources, the film is expected to be a period musical drama. The screenplay is "all ready and the film is going to be magnanimous". It is also said that the film is entirely Malhotra's baby – that not only is he the film's director, but that he's also its writer and that he's even doing the screenplay himself.
The fashion designer's first venture will be set during the Partition era. As of yet, the cast is unknown; but given Malhotra's close association with some of the biggest names in B-town, the film is expected to include some of the best actors and actresses in the country.
It goes without saying that the costumes in the film are going to be ultra-glamorous, given Malhotra's workmanship and his love for intricate designs along with a sense of lofty opulence.
The designer – who has styled for films like Kuch Kuch Hota Hai, Kabhio Khushi Kabhi Gham, and Student of the Year (among others) – will naturally choose the best outfits for his own directorial debut.
Manish Malhotra
Bollywood movies
Dharma Productions
Karan Johar
B-town
Kuch Kuch Hota Hai
Kabhio Khushi Kabhi Gham
Student of the Year