Manu Malik & Gaurav Sharma Duo Joins Star Plus Show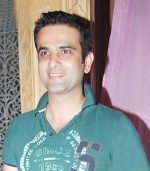 If the interest shown by stars and starlets is anything to go by, Star Plus' Love You Zindagi is a mouth-watering project that can lead to fame and subsequently more roles in similar projects. Rajeshwari Sachdeva, Rajshree Thakur, Maanav Gohil, Dolly Minhas and Sailesh Gulbani are already in for Love You Zindagi.
The latest is that Manu Malik and Gaurav Sharma are also part of the team. So now we have a gaggle of actors to spice up the show, each bringing their own unique talent. They also have sizable followings on social media so one can expect good viewership and ratings.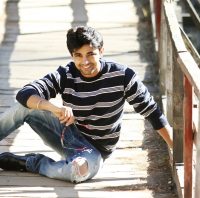 With so much talent, there should be some fireworks. Gaurav, it will be recalled, rose to fame with his performance in Diya aur Baati Hum. Gaurav endeared himself to viewers with an impressive performance, standing on his own against performances of other stars on the show. Gaurav also acted with Deepika Singh and Anas Rashid in Diya aur Baati and played a popular part in Zee5's Poison. He played the role of an ex policeman and conman rolled into one.
Manu's claim is that he played a stellar role in Yeh Rishta Kya Kehlata Hai. Manu was up against some top stars and yet he did not allow that to eclipse him and his performance.
Star Plus
Love You Zindagi
Rajeshwari Sachdeva
Rajshree Thakur
Maanav Gohil
Dolly Minhas
Sailesh Gulbani
Manu Malik
Gaurav Sharma
Diya aur Baati Hum
Deepika Singh
Anas Rashid
Yeh Rishta Kya Kehlata Hai
Manu