MasterChef India Back with Season 6 Soon
Star Plus is all set to bring back cooking reality show MasterChef India. The show aims to provide a platform for home cooks to bring out their passion for cooking and showcase their talent in front of celebrity chefs and the entire nation.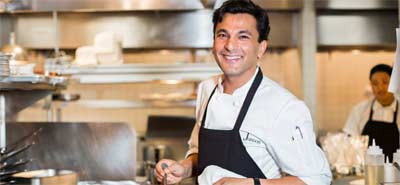 Auditions for season 6 of MasterChef India have already begun. The audition will take place in all major cities across India from where chosen home cooks will be given a chance to come to the show to showcase their skills in front of the judges.
According to sources, MasterChef Season 6 will air November 30, 2019. Celebrity Indian Chef and restaurateur Vikas Khanna will return as the judge. He has been associated with MasterChef India since its second season in 2011. Chef and TV show host Ranveer Brar will join Vikas as the judge in the new season. Ranveer was a judge in season 4 of the show. Joining Vikas and Ranveer on the show will be another known name from the culinary world, renowned Indian chef Vineet Bhatia. MasterChef India is returning after a gap of almost three years. Its last season aired in 2016 and was won by Kirti Bhoutika.
Star Plus
MasterChef India
season 6 of MasterChef India
Indian Chef and restaurateur Vikas Khanna
masterchef Kirti Bhoutika
Indian chef Vineet Bhatia
TV show host Ranveer Brar