Milestone for ISRO: Launches century satellites at a go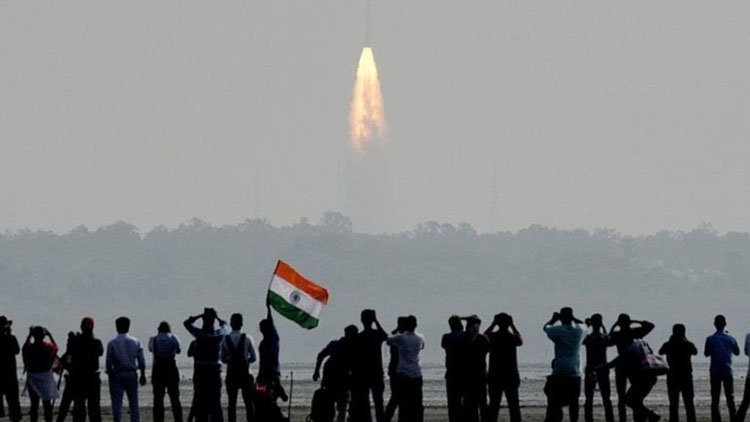 India achieved its record milestone by launching 104 satellites in a single go. It is the biggest achievement by any space organization in the world. India created history when ISRO scientist successfully launched the satellite. ISRO has added another feather to its cap.
The PSLV-C37 carried 104 satellites and was prepared to be launched on 15th February, 2017 at 9.28am from the Satish Dhawan Space Centre in Sriharikota. Scientists at ISRO were closely monitoring the situation. As the clock ticked the PSLV launched satellites one by one and placed it in the orbit. The event went on for about 11 minutes and the mission was declared successful after all the 104 satellites were launched and placed in the orbit. It was a big moment for the scientists in ISRO and for India as a whole.
Till date, Russia held the record of launching the maximum number of satellites in one mission. They launched 37 satellites at one go in the year 2014. Following the footsteps of Russia, India too tried to launch 23 satellites in one mission in the year 2015 which was successful. However, India becomes the first country to launch 104 satellites and has made a landmark in the history of Space research and Development. The  104  satellites belong to 6 different countries. It includes 96 satellites from the United States and 1 satellite each from UAE, Kazakhstan, Netherlands, Switzerland and Israel.
Congratulation messages poured in for ISRO after the successful launch of the satellites. Prime Minister Narendra Modi congratulated the entire team of ISRO for their achievement. ISRO chairman Kiran Kumar also congratulated his team 'My hearty congratulations to the Team'. ISRO director MayilsamyAnnadurai said 'We can also hit centuries like our cricketers'. He further briefed the media about the ongoing projects that ISRO is looking at. The most important launch next year would be the Chandrayan-2 and the team is preparing the same was the update from him. He even said India will soon be in the list of countries to reach the mark of launching 100 own satellites.
As per ISRO, this mission has been the toughest of all till date. All the scientists worked hard to prevent the collision of the satellites while launching as it was their biggest challenge. ISRO is setting its benchmark in the Space Missions and successfully putting satellites in the orbit will definitely be a key factor in the growth and development of India in general and of the world as a whole