"Mrs" trailer: Sanya Malhotra challenges patriarchy in the Indian kitchen.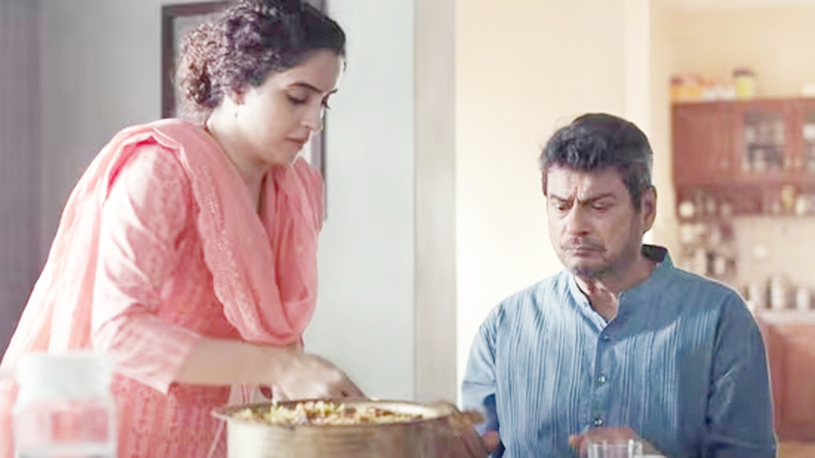 Sanya Malhotra is set to feature in "Mrs," a film portraying the life of a woman who marries into a traditional family with rigid gender roles. The movie's trailer was unveiled by the Tallinn Black Nights Film Festival (PÖFF), where it has been selected.
"Mrs" is a Hindi adaptation of the Malayalam film "The Great Indian Kitchen" and is directed by Arati Kadav. The story revolves around Sanya's character, a young dancer who marries into a patriarchal household. She is expected to prioritize daily cooking and her family's demands over her own aspirations.
Kanwaljit Singh plays the role of her father-in-law, who insists on freshly cooked biryani, rotis, and immediate attention. When he asks her to touch his feet, she defiantly questions, "Kya kar loge (What can you do)?"
Arati Kadav shared stills from the film on Instagram and announced its world premiere at the 27th Tallinn Black Nights Film Festival. Sanya Malhotra expressed her excitement about this international debut. The film tackles the theme of gender roles and domestic life, drawing inspiration from the acclaimed Malayalam original, "The Great Indian Kitchen."
The original Malayalam film, directed by Jeo Baby and featuring Nimisha Sajayan, offered a nuanced look into the life of a married woman in India and her role in the kitchen. It raised questions about societal attitudes towards women in domestic settings.