My Shadi Bridal Expo – Reception Table Competition
The Orlando My Shadi Bridal Expo was proud to host the first ever Reception Table Competition. Each participant was asked to decorate a 72 inch round reception table and encouraged to wow the audience with their unique ideas. The competition was judged by three experts from the a range of fields. Pallavi Gupta, Interior Decorator, Anju Thaker, Beautician, and Trisha Chaganala, Dance Choreographer/Instructor along side Bridal Expo attendees judged each table on creativity and originality.

The winners were:
1st Prize – Greenery Productions
2nd Prize – Anand Wedding Services
3rd Prize – Touch of Class Linen/Raining Roses
Each of the winners received space for an advertorial in this wedding issue of Desh-Videsh magazine. We are proud to present the best of the best in reception table decorators in the next few pages. Please visit the winners' websites for more information and wedding decoration ideas.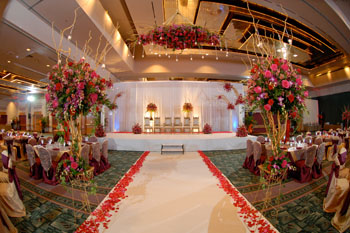 1st Prize – Greenery Productions
Greenery Productions is a multi-faceted company serving Central Florida clients for over 23 years. Owner Linda Grier founded Greenery Productions by establishing a greens department for Universal Studios Orlando. Since then plant Interiorscape, holiday décor and floral & décor have been added to the roster of services. Chances are when you are in Orlando that you have experienced the lush plantscaping or holiday décor at one of Orlando's premier hotel properties. In 2009, Hilton Orlando and Hilton Bonnet Creek & Waldorf Astoria Orlando were added to their impressive client list that includes the JW Marriott & Ritz Carlton Grande Lakes Orlando, Walt Disney World Swan & Dolphin and The Peabody Orlando among others.
Tommy Murphy, Wedding Specialist and Creative Director, joined Greenery Productions in 2005. Since then, he and the award winning floral designers have produced over 800 weddings. "We don't just design floral, we design events" is his mission. Sitting down with each client starts with generating ideas that are specific to each client's vision. Foremost is the floral design from the bouquets to the ceremony, cocktail & dinner receptions and parties before and after. Custom floral Mandaps, centerpieces and room décor is one of Greenery Productions specialties. From the floral designs, we work towards a complete vision that includes lighting, foliage, linens, chargers, table accessories, furniture, drapery, custom dance floor wraps and so much more. Every detail is discussed to ensure a seamless experience from concept to completion.
Greenery Productions has received numerous awards, including the 2009 The Knot Best of Weddings and the Wesh Channel 2 Viewer Award, and have been published in The Knot, Central Florida Bride, Orange Appeal & Orlando Magazine. To begin your personalized planning process, contact Tommy Murphy at (407) 363-9151 x308 or tmurphy@greeneryproductions.com To be inspired, visit their blog at www.greeneryproductions.blogspot.com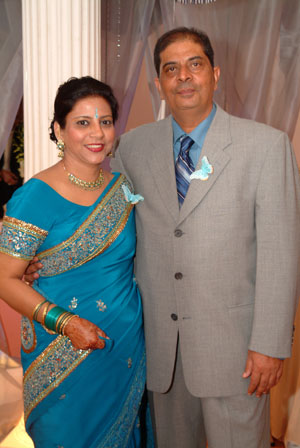 2nd Prize – Anand Wedding Services –
Wedding as easy as 1 2 3
Weddings can be one of the most exciting times for brides and grooms, a few of the most important days of their lives. Yet once the planning begins, the excitement quickly ends and is replaced with confusion as couples become overwhelmed with options, thus ending up over budget. From flowers to the DJ, venues to linen, the turnkey services of Anand Event Services alleviates the stress of haggling with multiple vendors while providing the cost benefits of working with a one-stop shop for your wedding day. Anand Event Services has a team of people working with their clients to ensure expert advice and exceptional service while keeping the couple's interests first and foremost. Don't confuse them with traditional wedding planners- most of the services they provide are performed in-house with responsibilities divided among the three main principals of the company. Their unique method of service ensures the creation of your dream wedding is as easy as 1-2-3.
Anand Event Services is a family owned business with over 30 years of experience. With their professional staff they have traveled all over the United States and abroad making dream weddings a reality. Rakesh Anand, the first element of the winning equation, is an expert in photography and cinematography, and he ensures all the key moments of your special day will be captured forever. An accomplished photographer, Rakesh is passionate about making sure the day is as close to picture perfect for the couple as possible.
The second key element is Madhu Anand, the creative director of the organization. Madhu handles decor, event planning and is well versed in regional cultures and traditions. Every aspect of a wedding can be customized to meet the bride and groom's desires, from details like color themes and flower arrangements to special effects such as smoke, logos and even fireworks. Madhu's expertise enables couples to "have their cake and eat it too." In other words, couples can incorporate all the elements they dream about, while maintaining the elegance and integrity of the event and their budget.
Finally we have the new generation of Anands – Sid, Rakesh and Madhu's son and the technical guru of the company. Sid's lighting designs and special effects provide weddings with the "wow" factor that every couple craves. His talents are later applied in post-production to the wedding videos and albums, where he leads a carefully selected team of experts in ensuring the media is not just visually appealing, but allows the couple's unique personalities to shine through. If a picture is worth a thousand words, then the albums and videos of this team leave you speechless!
You get one chance to make your event one to remember, trust Florida's most referred and respected event specialists to make it happen! To learn more about services provided visit www.anandphotovideo.com
3rd Prize – Touch of Class Linen/Raining Roses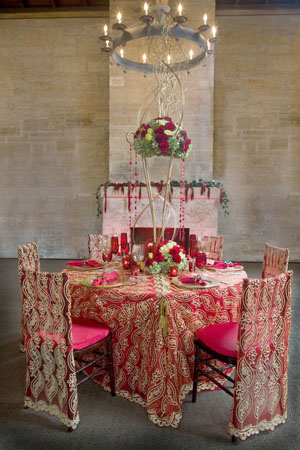 Touch of Class Linen
A Touch of Class Linen (ATC) has been serving in the city of Miami and its boundaries for 18 years. ATC is announcing its grand opening in the city of Orlando, where we'll showcase our vast variety of exclusive linen that has always distinguished our company because of its beautiful, one of a kind fabrics from all over the world. At ATC, you will find Chiavari Chairs in perfect condition alongside original sofas, and unique charger plates. Our years of experience have given us the expertise to give you the best of our services.
Offering you tranquility and peace of mind when it comes to those important moments in our lives. A Touch Of Class, a touch to remember.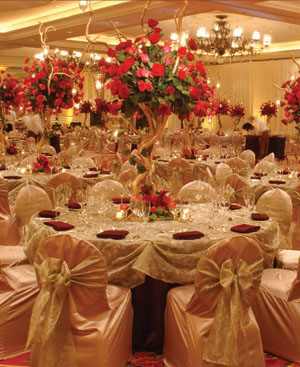 Raining Roses
At Raining Roses we involve our clients directly in the creative process as we believe that close collaboration enables us to create your vision and to meet your needs and wishes. Our inspiration and passion are derived from having the desire to create a unique atmosphere reflecting the style and personality of each of our clients. Providing you with an individual experience based on your vision is our top priority … making every one of events an elegant and enjoyable experience for all!
We look forward to making your celebration beyond memorable! Please call us at 407 854-3500 or email rainingrosespro@aol.com at your convenience to arrange an appointment to visit our studio so that we may assist you in bringing your ideas to life!