Padma Atluri
TV writer Padma Atluri (90210) died on Saturday night from leiomyosarcoma, a rare form of cancer. She was 39.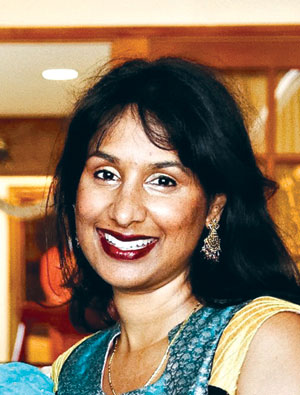 She started her career as an assistant in the current department at Fox. In 1999, she joined HBO as manager of Awards & Festivals, a position she held for seven years. She landed a gig on ABC's dramedy Men in Trees, followed by a writing job on 90210 on which she worked until her death. The most recent 90210 episode written by Atluri premiered on September 20. Her final episode will air on February 21 and will be in memorium to her.
90210 executive producer Rebecca Sinclair called Atluri "an extraordinary woman." "She was a terrific writer whose scripts bristled with vitality. She was an excellent producer whose incredible charisma and good humor endeared her to every single member of our cast and crew. And as a friend, she was peerless. Generous, gregarious, brave and hilarious, Padma was a great writer and a truly good person. Padma was special. She was incandescent. We miss her terribly and will be inspired by her forever."
In late summer 2008, Atluri attended Camp Obama and worked on the final stages of the Obama campaign, chronicling her experiences on the Huffington Post. She has also contributed to Marie Claire, Oprah's O Magazine and msn.com.
Atluri was diagnosed in early 2010, with her condition suddenly deteriorating over the holidays in December. Atluri is survived by her mother Hyma Atluri, sister Jyothi, brother Bob, niece Shivani as well as a small army of friends.