Padma Awards 2014

The Padma Awards, namely, Padma Vibhushan, Padma Bhushan and Padma Shri, are given for exceptional and distinguished service in any field including service rendered by Government servants. Recommendations for recipients of Padma Awards are received from the State Governments/Union Territory Administrations, Central Ministries/Departments, Institutions of Excellence, etc., which are then considered by an Awards Committee. On the basis of the recommendations of the Awards Committee, and after approval of the Home Minister, Prime Minister and President, the Padma Awards are announced on the eve of the Republic Day.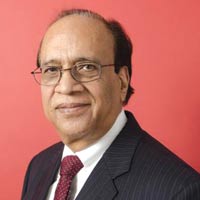 Ashok Kumar Mago,
Trade & Industry, USA
A.K. Mago is Chairman & CEO of Mago and Associates, a Dallas-based business and investment consulting company. Through his varied and extensive contributions to public service, A.K. has acquired and developed a broad portfolio of expertise in public policy issues such as commerce, trade, transportation, community relations and education. Ashok migrated from Delhi to Dallas, Texas, in June 1974. A.K. is a recipient of The Distinguished Alumni Award of Leadership Dallas in 1994 and served as chairman of membership committee of Greater Dallas Chamber in 1999.
A.K holds a MBA degree from the University of Texas at Dallas.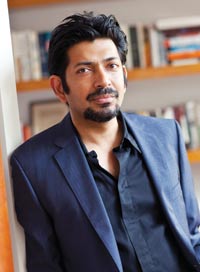 Siddharth Mukherjee,
Medicine-Oncology,
USA
Siddhartha Mukherjee, born 1970, is an Indian-born American physician, scientist and writer best known for the 2010 book, The Emperor of All Maladies: A Biography of Cancer. For that work he won a Pulitzer Prize and an award from The Guardian. It was named one of the 100 most influential books written in English since 1923 by TIME magazine and one of the 100 best works of non-fiction by The New York Times Magazine. Currently he is an assistant professor of medicine at Columbia University and staff physician at Columbia University Medical Center in New York City. He has been the Plummer Visiting Professor at the Mayo Clinic in Rochester, the Joseph Garland lecturer at the Massachusetts Medical Society, and an honorary visiting professor at Johns Hopkins School of Medicine. A hematologist and oncologist, Mukherjee is also known for his work on the formation of blood and the interactions between the micro-environment (or "niche") and cancer cells.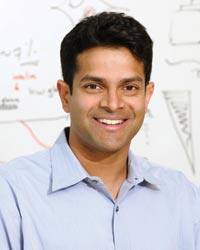 Dr. Vamsi Mootha,
Medicine-Biomedical
Research, USA
Vamsi Mootha is an Indian-American physician-scientist and computational biologist. He is an Investigator of the Howard Hughes Medical Institute, Professor of Systems Biology and Medicine at Harvard Medical School, and is based in the Department of Molecular Biology at Massachusetts General Hospital. He is also a Senior Associate Member of the Broad Institute. He is a 2004 recipient of the Macarthur Foundation "genius award" for his contributions to mitochondria biology and genomics. He received the 2008 Daland Prize for Outstanding Achievement in Clinical Investigation from the American Philosophical Society. Dr. Mootha is a recent recipient of the 2014 Padma Shri, from Republic of India, the fourth highest civilian honor for his contribution towards biomedical research.
He received his B.S. in Mathematical and Computational Science from Stanford University and his M.D. from Harvard University. He completed his internship and residency in internal medicine at Brigham and Women's Hospital in Boston, and then pursued postdoctoral training at the Whitehead Institute/MIT Center for Genome Research. He was raised in Beaumont, Texas, USA.