Padma Awards 2020

As India celebrated its 71st Republic Day on January 26, 2020, with the usual ceremony, splendid display and glory, the country also honored Indians who have made excellent contributions in a variety of fields and made the nation proud. It is that time of the year, when India's Republic Day celebration is accompanied by the much-awaited announcement of the names of Padma Vibhushan (for exceptional and distinguished service), Padma Bhushan (distinguished service of higher-order) and Padma Shri (distinguished services) awardess.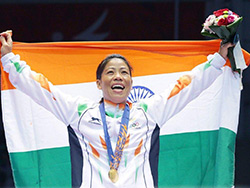 The President of India Ram Nath Kovind issued a commendation to acknowledge the tireless efforts of those who have been rendering their services across fields of art, entertainment, trade, industry, literature, education, sports, public affairs, social work, etc. The awards include 7 Padma Vibhushan, 16 Padma Bhushan, and 118 Padma Shri out of the approved conferment of 141 Padma Awards. The list consists of former union minister George Fernandes, Arun Jaitley and Sushma Swaraj to be honored posthumously. Former Mauritius PM Anerood Jugnauth and Olympian boxer Mary Kom have also been named for the Padma Vibhushan award. Amongst these awardees are four Indian Americans who have made exemplary contributions on a global scale and one American who has spent his life promoting Indian values.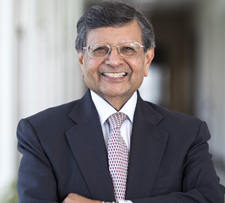 Prof. Jagdish N. Sheth:
The only recipient of India's third-highest civilian award, Padma Bhushan, Sheth is the Charles H. Kellstadt Professor of Marketing at the Goizueta Business School of Emory University. He has more than 300 research papers published to his name on topics ranging from consumer behavior, relationship marketing, geopolitics & globalization, marketing theory, marketing research, IT, etc. He is the author of more than 30 books.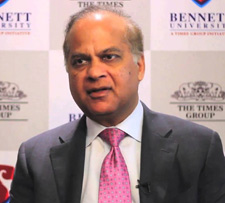 Dr. S.P. Kothari:
S.P. Kothar is the Gordon Y Billard Professor of Accounting and Finance at the MIT Sloan School of Management. He is also an editor of the Journal of Accounting and Economics. Previously, he served as a global leader of equity research for Barclays Global Investors (BGI).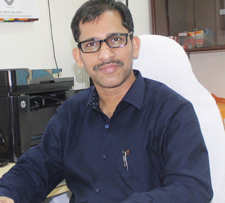 Dr. Prasanta Kumar Pattanaik:
Prasanta K. Pattanaik, is an emeritus professor at the Department of Economics, University of California. He completed his masters and doctorate in economics from the Delhi School of Economics, University of Delhi. He studied under the Nobel Prize-winning economist Amartya Sen, who too is the recipient of the Barat Ratna, the highest civilian honor.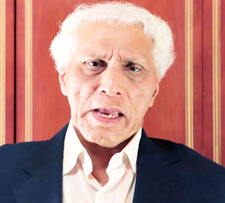 Dr. Romesh Tekchand Wadhwani:
Mr. Wadhwani heads Symphony Technology Group. His company Symphony AI is an amalgamation of nine of his AI-driven companies. Last year, Forbes ranked him at number 261 out of 400 richest Americans. The conferment of this prestigious award is for his outstanding contribution in the field of Trade and Industry.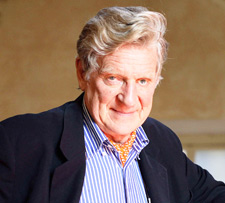 Robert Thurman:
Mr. Thurman, is an American Buddhist author and has several books on Buddhism to his name. A gifted communicator, he is an ardent advocate of the Buddhist teachings and a leading voice spreading his ideas. He was named as one of Time magazine's five most influential Americans.
These awards will be conferred at ceremonial functions held at Rashtrapati Bhavan around March/April later this year.
71st Republic Day of India
India's Republic Day celebration
padma vibhushan 2019
Padma Bhushan 2019
Padma Shri 2019
President of India Ram Nath Kovind
list of former union minister
George Fernandes
Arun Jaitley
late sushma swaraj
Mauritius PM Anerood Jugnauth
Prof. Jagdish N. Sheth
Dr. S.P. Kothari
Dr. Prasanta Kumar Pattanaik
Dr. Romesh Tekchand Wadhwani
Robert Thurman