Physician Vemuri Murthy awarded with 2019 Humanitarian Global Health Award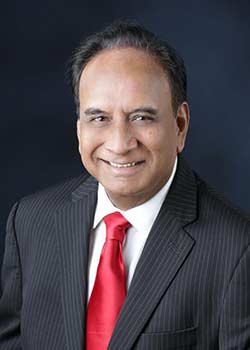 Vemuri Murthy is a well-known champion of global resuscitation training programs in India and US. he has been given the honor of Humanitarian Global Health Award by the Institute of Medicine, Chicago. He was given this honor at the annual meeting and awards dinner of the institute at the Spertus Institute.
Dr. Murthy is serving as an adjunct faculty in the Department of Emergency Medicine at the University of Illinois. He is the immediate past president of the Chicago Medical Society and current chairman of the Board of Trustees.
To be noted is that Dr. Murthy has also been awarded the "Paul Harris International Service Award" in Naperville, in May 2019 by Rotary International. He is a recognized figure for his contributions in the field of resuscitation, to enhance the different outcomes after cardiac arrests. They all have also been recognized by various organizations in the US and India.
The Institute of Medicine, Chicago has been involved in the practice of medicine and business of healthcare in Chicago since 1915. Every year the award is given to the most effective figure whose proven contributions in the medicine and healthcare business are in great effect. Dr. Murthy is the founder of SMILE (Saving More Illinois Lives through Education) along with different ongoing community CPR programs, currently leading a global CPR initiative of the American Association of Physicians of Indian Origin.
Physician Vemuri Murthy
2019 Humanitarian Global Health Award
Institute of Medicine, Chicago
Spertus Institute
Paul Harris International Service Award
Rotary International
community CPR programs
American Association of Physicians of Indian Origin