Pramukh Swami Maharaj Passes Away – Special Sabha Announcement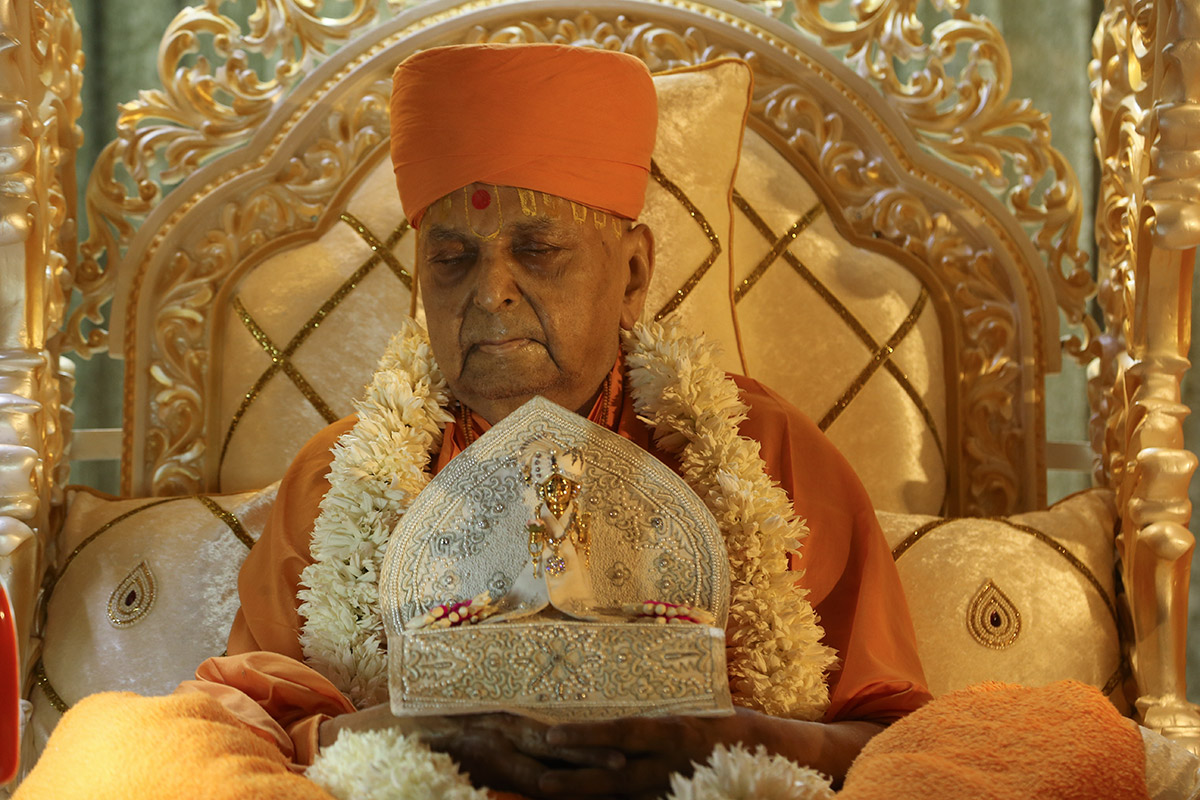 Jay Swaminarayan,
The spiritual head of BAPS, celebrated for his worldwide socio-spiritual services, His Holiness Pramukh Swami Maharaj passed away at the pilgrimage place of Sarangpur, Gujarat, at the age of 94.
Pramukh Swami Maharaj was the fifth spiritual successor in the guru parampara tradition of Bhagwan Swaminarayan. For more than seven decades he travelled tirelessly, visiting over 17,000 towns and villages in India and abroad. However, for the last two years, because of age and frail health, he had been residing at the BAPS Shri Swaminarayan Mandir in Sarangpur under the able care of expert doctors.
Most recently, Pramukh Swami Maharaj had been affected by a chest infection from which he had gradually recovered. However, due to his longstanding heart problems, he passed away peacefully at the BAPS Swaminarayan Mandir in Sarangpur.
A special Sabha has been organized at the following BAPS Shri Swaminarayan Mandir locations:
Atlanta, GA: 3:30pm on August 14, 2016
Albany, GA: 5pm on August 13, 2016
Miami, FL: 4pm on August 14, 2016
Tampa, FL: 5pm on August 14, 2016
Greensboro, NC: 4pm on August 13, 2016
Memphis, TN: 5pm on August 13, 2016
Nashville, TN 4pm on August 13, 2016
Columbia, TN: 4pm on August 13, 2016
Birmingham, AL: 5pm on August 14, 2016
Orangeburg, SC: 6pm on August 13, 2016
Charlotte, NC: 6pm on August 13, 2016
For more information, please visit www.baps.org