Professor Arvind Panagariya Bullish on India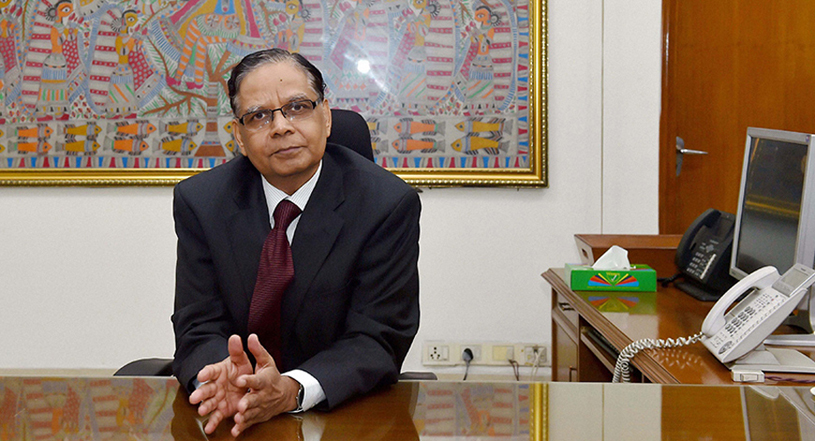 By Raj Shah, Managing Editor, Desh-Videsh
Imagine you are twenty two years old, just graduated from a small university in India and you earn admission to three of the most prestigious universities in the United States – Princeton University, University of Chicago, and Cornell University. Now you are faced with making a decision about which school you will attend.
I am discussing none other than Professor Arvind Panagariya, someone who was hand-picked by Indian Prime Minister Narendra Modi for Niti Ayog's Vice Chairman position, a recipient of the Padma Bhushan, Princeton University alumnus, professor of economics, Jagdish Bhagwati Professor of Indian Political Economy at Columbia University, and author of several books. Most importantly, he is very bullish on India.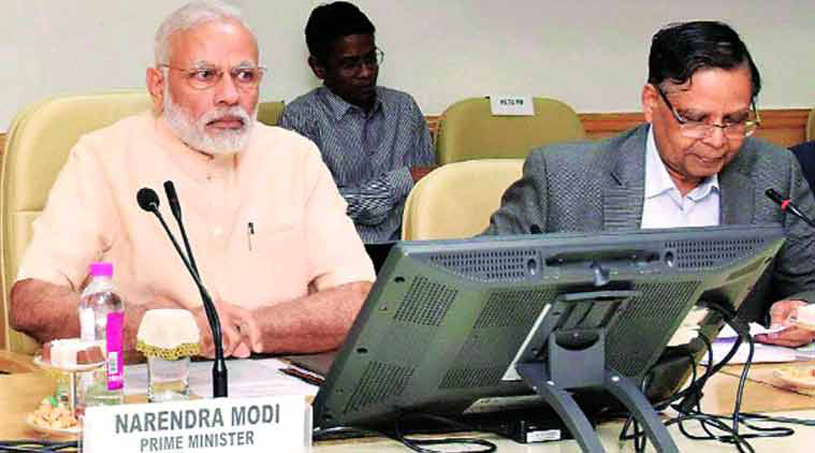 Born to a humble family where education, academic success and integrity played an important role, Dr. Panagariya credits his father for his success. In a 2012 interview, Dr. Panagariya discussed his father's influence on him and shared, "He…always stressed the importance of integrity. He was a self-made man and what I have learned from his life has shaped me considerably."
Dr. Panagariya never missed an opportunity to credit his father. When his father visited him in Washington, DC, the proud father was admiring his son's achievements but the humble and modest Dr. Panagariya turned around and gave all credit to his father. He said, "I told my father not to admire me as it was he who made his way from our village to Jaipur, from where I could go to the US. The values you imbibe from your upbringing help you along the way."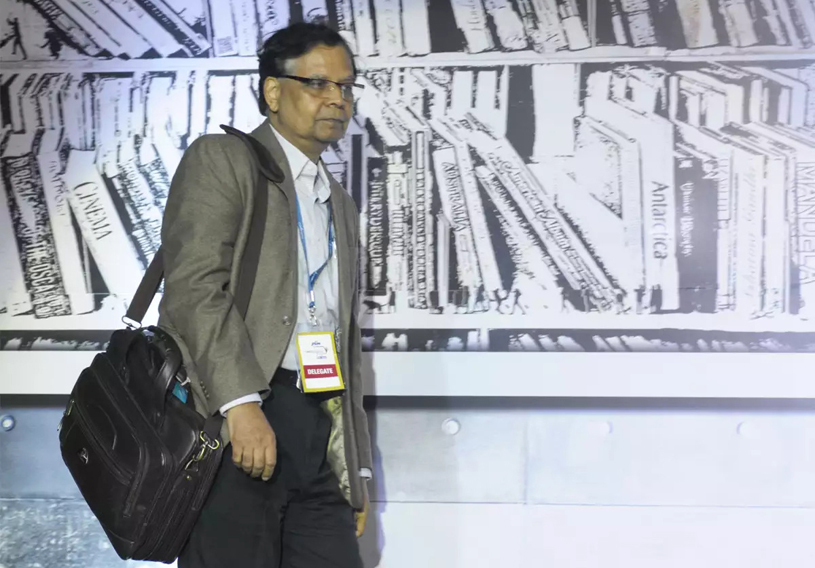 A strong proponent of free trade and liberalization of the Indian economy, Dr. Panagariya was an early supporter of Indian Prime Minister Narendra Modi. In 2013, Dr. Panagariya voiced support for Gujarat's performance in the field of industrialization, agricultural development and overall growth. With his extensive research and data, Dr. Panagariya proved that Gujarat boasted the lowest poverty ratio for Muslims in rural areas.
In his professional career, Dr. Panagariya has served several notable organizations and spearheaded several projects. Currently Dr. Panagariya is a Professor of Economics and the Jagdish Bhagwati Professor of Indian Political Economy at Columbia University in New York. From January 2015 to August 2017, he served as the first Vice Chairman of the NITI Aayog, Government of India, in the rank of a Cabinet Minister. During these years, he also served as India's G20 Sherpa and led the Indian teams that negotiated the G20 Communiqués during the presidencies of Turkey (2015), China (2016) and Germany (2017).
Dr. Panagariya is a former Chief Economist at the Asian Development Bank and was on the faculty of the Department of Economics at the University of Maryland in College Park from 1978 to 2003. During these years, he also worked with the World Bank, IMF and UNCTAD in various capacities. He holds a Ph.D.degree in Economics from Princeton University.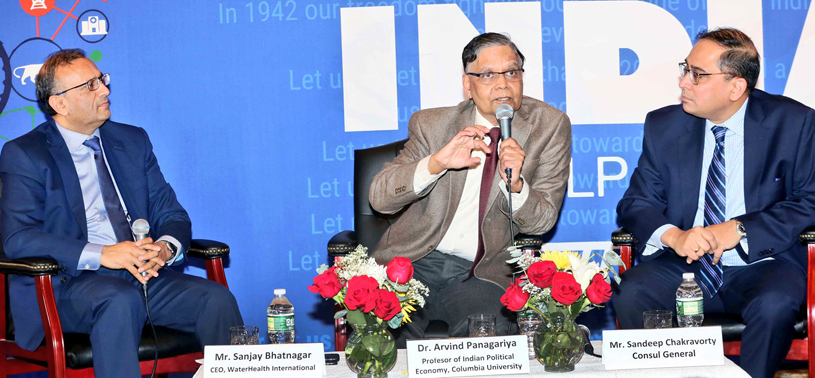 Dr. Panagariya has authored more than fifteen books. The latest among them are Free Trade and Prosperity (OUP, New York) and India Unlimited (HarperCollins, India). His book India: The Emerging Giant (2008, OUP, New York) was listed as a top pick of 2008 by The Economist and described as the "definitive book on the Indian economy" by Fareed Zakaria of CNN. The Economist has described his book Why Growth Matters (with Jagdish Bhagwati) as "a manifesto for policymakers and analysts." Scientific papers by Dr. Panagariya have appeared in top economics journals such as the American Economic Review, Quarterly Journal of Economics, Review of Economic Studies and International Economic Review while policy papers by him have appeared in the Foreign Affairs and Foreign Policy. He writes a monthly column in the Times of India and his guest columns have appeared in the Financial Times, Wall Street Journal and India Today.
In March 2012, the Government of India honored Dr. Panagariya with a Padma Bhusan, the third highest civilian honors the country bestows in any field.
Internationally famed economist, Dr. Panagariya who has lived outside of India for so many years still holds onto his Indian roots. He holds dual citizenships with India and the US. In his spare time, he loves to listen to old Hindi songs with his wife Amrita.