Vikas Gupta Announces Bisexuality
Vikas Gupta, former Bigg Boss contestant, sarcastically thanked Parth Samthaan and Priyank Sharma for making him announce he is bisexual. Vikas tweeted on his official Twitter that he "falls in love with the human regardless of their gender. There r more like me. With #Pride I am Bisexual @VikasGupta PS No more being blackmailed or bullied #priyanksharma # Parth Samthaan Thank you for forcing me to come out."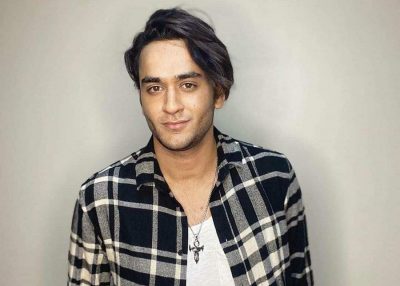 The revelation comes in the wake of the tragic suicide of Sushant Singh Rajput. Vikas highlighted on Instagram how his fellow contestants Parth Samthaan, Shilpa Shinde and Priyank Sharma made life hell for him. Among other things the trio accused him of killing a body and allegations of molestation. He accused them of trying to destroy his career and personal life as well as mental peace.
He said they indulged in such defamatory practices just to become famous and that he would unmask all of them so that they could never hurt anyone in future.
Ultimately, something snapped inside him and he decided to call out the trio and others. He asked them over Instagram that if the allegations are true then he should be in jail and if not then what? What do they get out of harassing him, is his question.
Vikas does deserve praise and support for being frank. If he is bisexual then that is his business and people can accept it or ignore it but certainly not make life hell for him.
Vikas Gupta
Bigg boss
Parth Samthaan
Priyank Sharma
Sushant Singh Rajput
Shilpa Shinde
Instagram
Vikas
Bisexual