Punit Renjen re-elected as CEO for the second time for Deloitte Global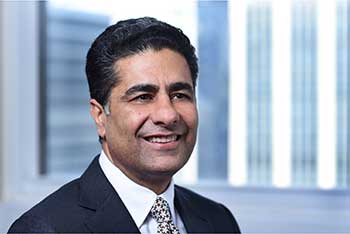 Deloitte global has announced the re-election of current CEO, Punit Renjen for a straight second-time tenure of four years. Renjen will be continuing to look after the important business strategies for the growth of Deloitte.
"Leading Deloitte has been a privilege, and I am honored to be chosen by my colleagues to continue our work for four more years. As Deloitte nears its 175th year, I'm both proud of the significant impact our professionals have made, and optimistic about Deloitte's ability to enhance trust in markets, create solutions for clients, develop highly capable leaders, and help solve the toughest societal challenges." Renjen says after getting re-elected as Chief Executive Officer for Deloitte.
Renjen will be also responsible for serving the clients with Deloitte varied services, and unparalleled sights. The company, led by Renjen reached double-digit revenue growth during his first tenure. In the Financial year 2018, Deloitte became the largest of the Big Four professional services organizations with aggregate revenue of US $32 billion, making Deloitte as the most valuable commercial service brand.
"When I began my career in the 1980s, I doubt there was anyone who could have envisioned the world we live in today or the important role that business would play in creating a more sustainable and equitable society. The work we do is both challenging and exhilarating, and I'm thrilled to be able to continue this journey in my current role." Renjen adds.
Punit Renjen is in his 32nd year with Deloitte.
Punit Renjen
Deloitte global
Chief Executive Officer for Deloitte