Radha Weds Nisarg at Renaissance Orlando – Seaworld
Radha Patel, a pharmacist, and Nisarg Patel, a hospitality management graduate, were married on November 25, 2017.
Love blossomed between the couple when they met at a wedding in Raleigh, North Carolina, in August 2014. On their one-year dating anniversary, Radha and Nisarg went on a romantic getaway to Asheville, North Carolina. The proposal happened in the most cinematic way, on a hot air balloon. Radha nodded yes to Nisarg's proposal amidst the enticing autumnal backdrop.
A grand wedding and reception was held at the Renaissance Orlando in Sea World and nearly 700 guests attended the festivities. The couple hired a wedding coordinator to organize their lavish wedding.
The pre-wedding events were full of traditional, celebratory activities like the mehendi/garba and gruha shanti followed by a pre-wedding reception, during which friends and family keenly participated. A performance by rapper The Maykr helped set the ambience for the occasion.
Rangoli designs, diyas and handcrafted articles from India, in eye-catching shades like turquoise, hot pink, lime green and deep purple adorned the venue. Décor on the day of the wedding was done Dreams to Reality. The ballroom was adorned with a raised catwalk covered in maroon velvet and candelabras leading to the wedding mandap. A floral hanging Ganesh and shimmering silk drape decorations exemplified the splendor.
Garba, bhangra, hip hop, and top 40 hits played during the ceremonies. Hem arrived in a white Mustang and the bridal party on a white trolley. The couple added a personal touch with handmade aggarbatti gifts for guests.
Jasmine's advice to couples is to "take your partner's opinion into account while planning." The bride now laughs remembering her funny nightmare that rain would spoil her big day.Indian Wedding Planning
During the bridal entrance, Radha made a royal entry in a princess carriage decorated with berry-colored flowers. A skilled musician played his flute in the background. The groom's entry on a horse, with energetic, festive music and dhol was no less dramatic.
Radha advises that a couple must hold on to each other no matter what.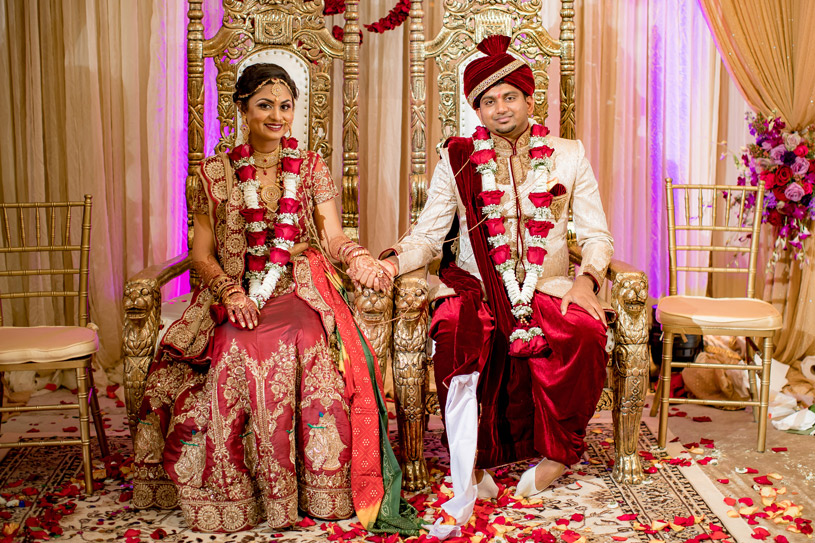 BANQUET HALLS Renaissance Orlando Resort At Seaworld 407-248-7359 | BEAUTICIANS / COSMETICIAN / MEHNDI Ruqs Salon 321-682-9273 | CAKE Party Flavors Custom Cakes 407-578-2082 | CATERING Mynt Fine Indian Cuisine 407-636-7055 | Mast Masala Caterers 407-312-6551 | DECORATOR / FLORIST Dreams To Reality 407-592-9261 | DISC JOCKEY DJ Hiren 601-329-3881 | EVENT PLANNER Eventisme 407-729-6434 | PHOTOGRAPHER Shalin Photo 874-371-1325 | PRIEST Mahesh Gor 407-699-7966 | VIDEOGRAPHY Suraj C Film 317-363-0974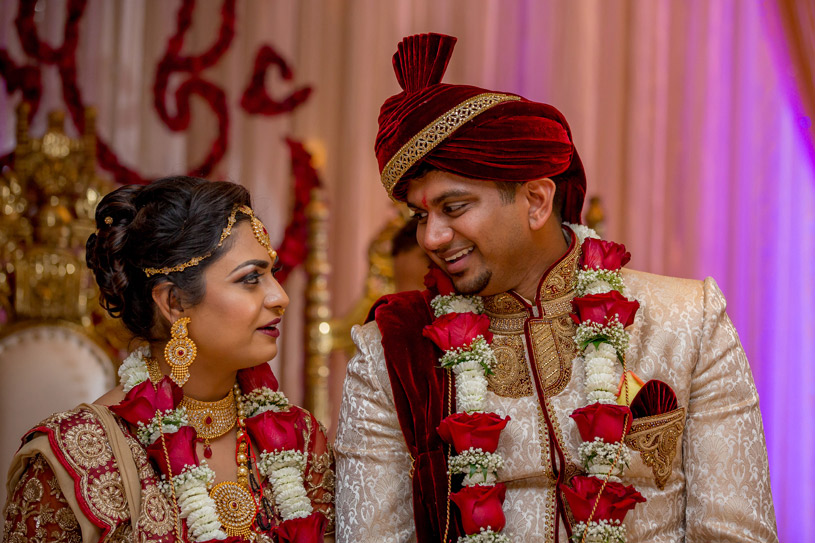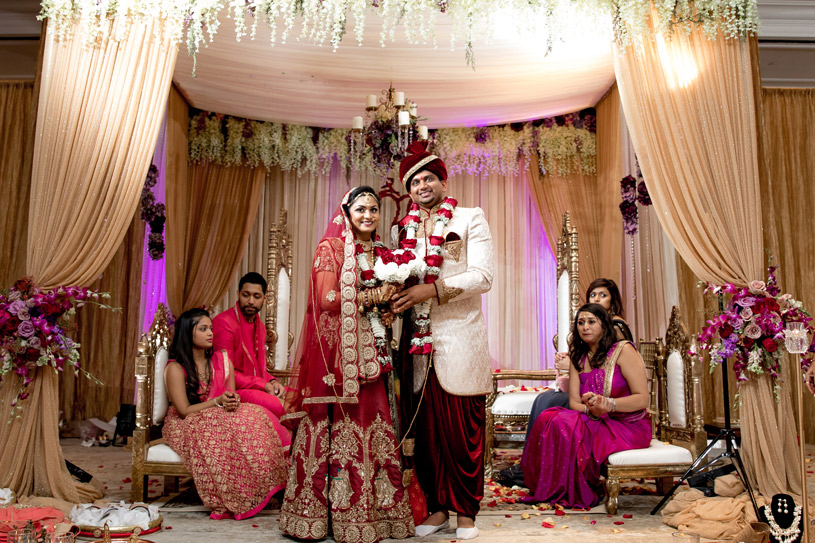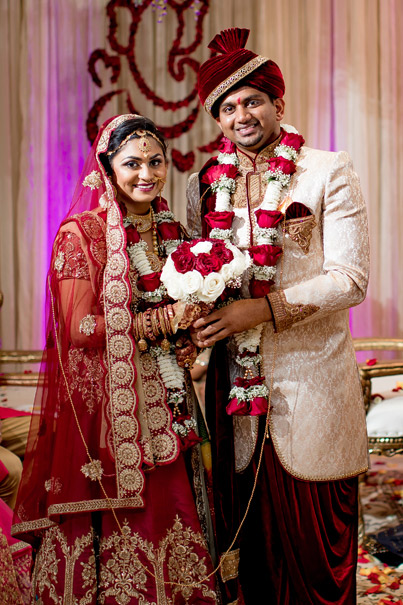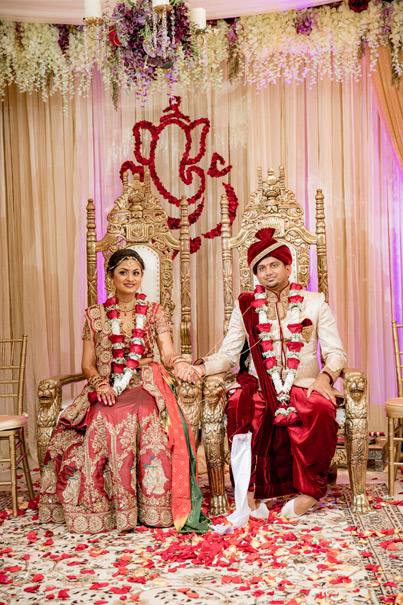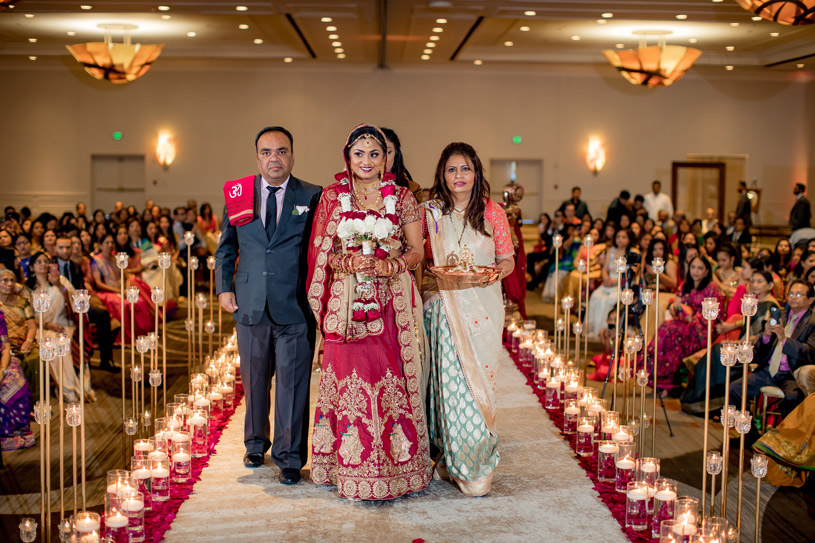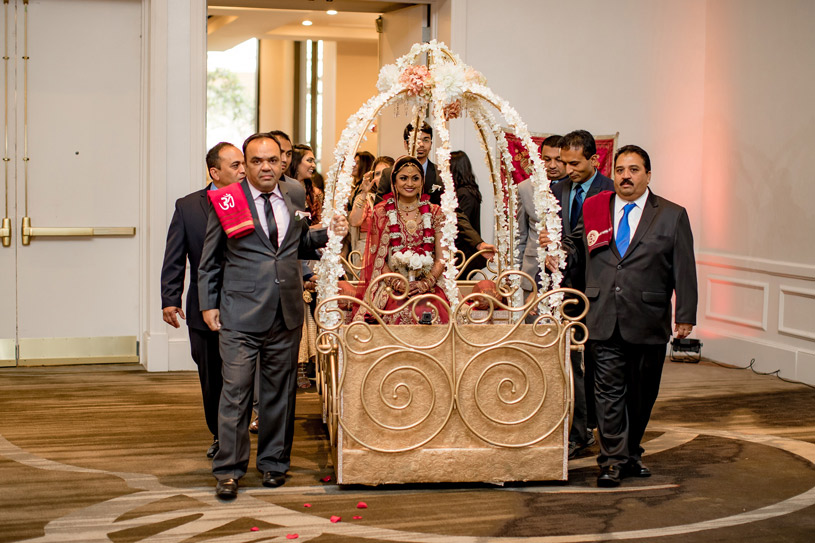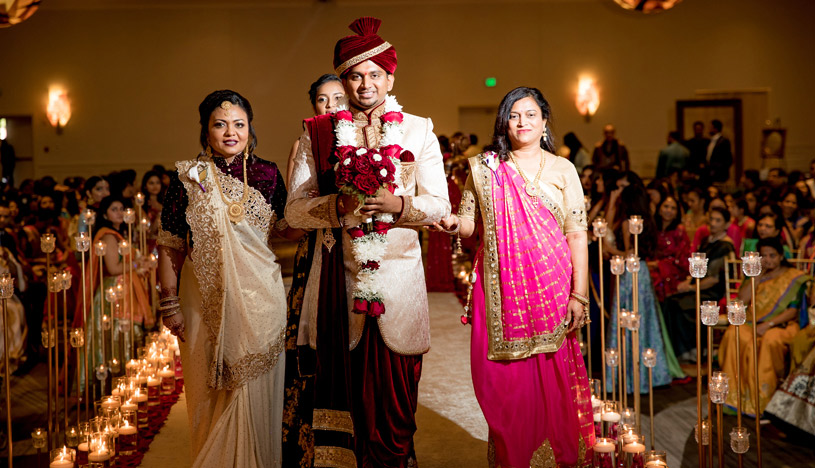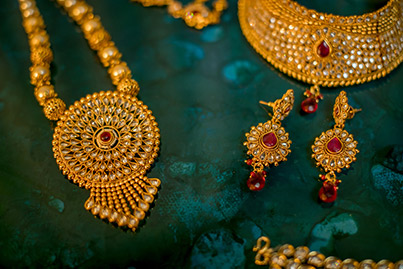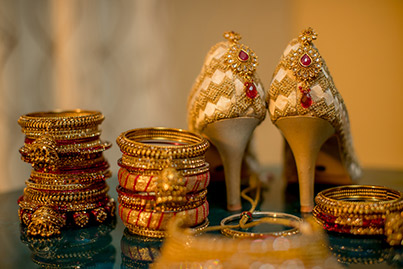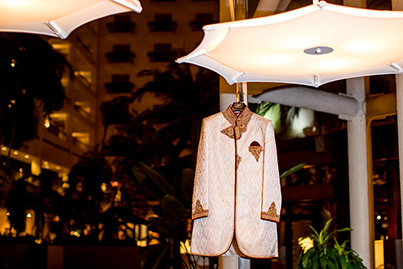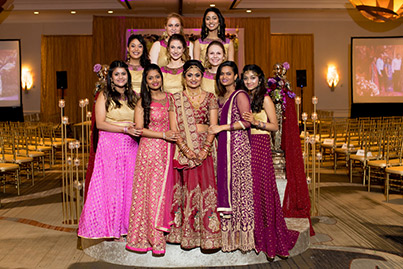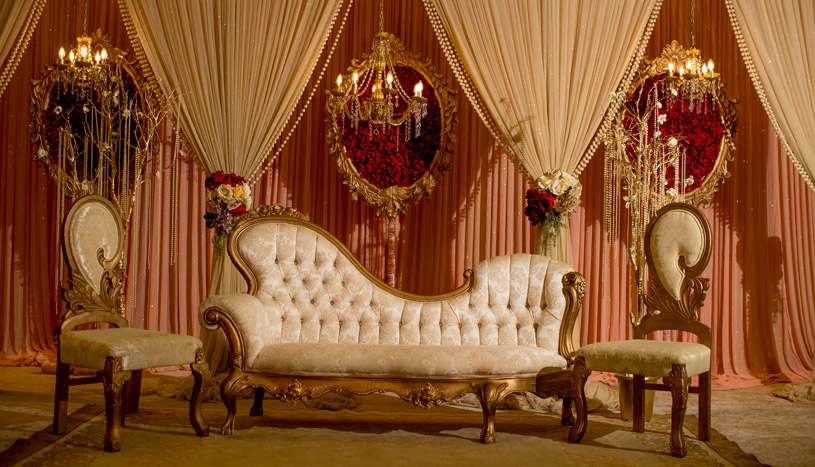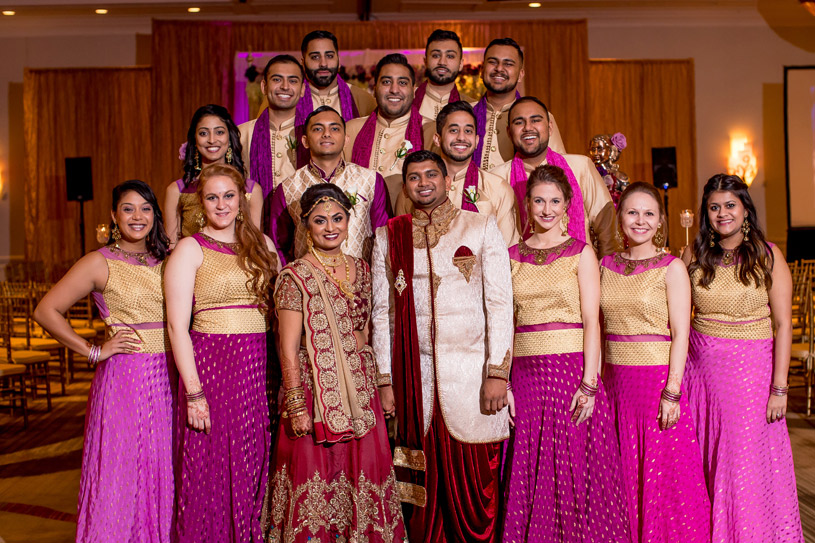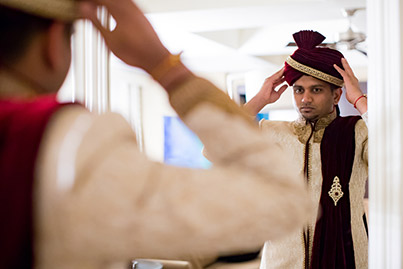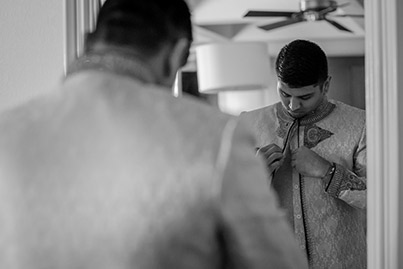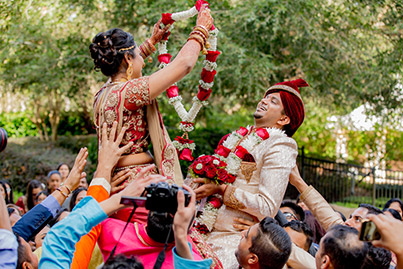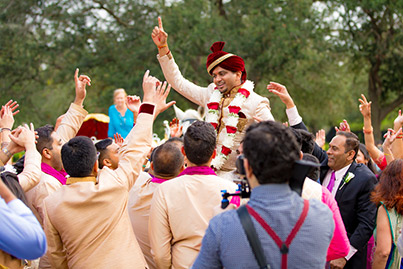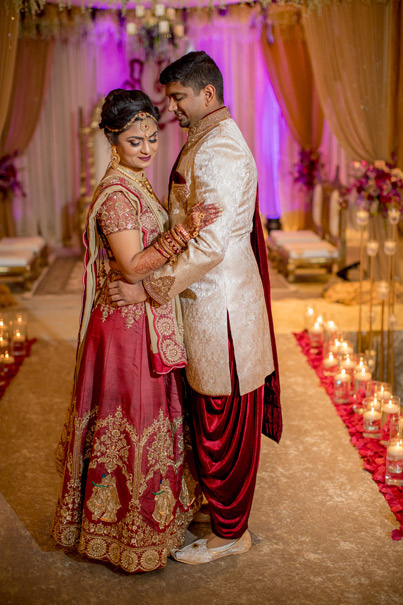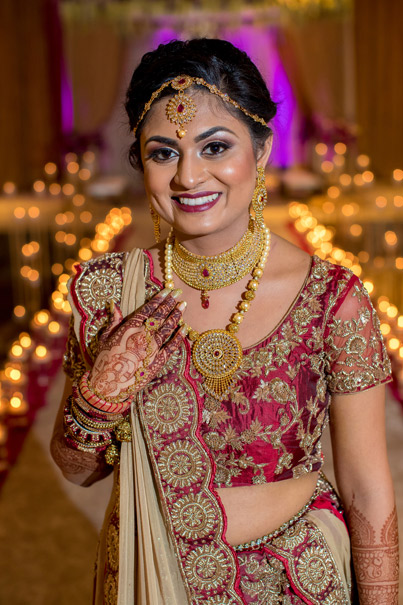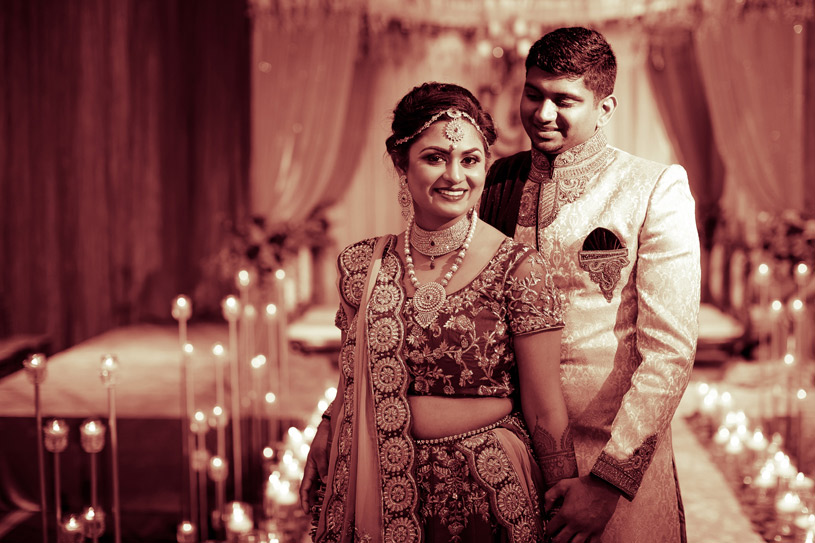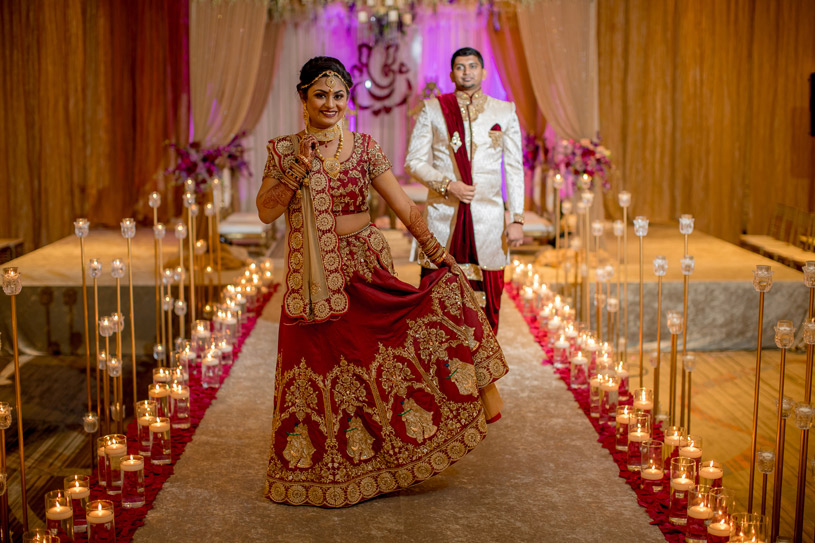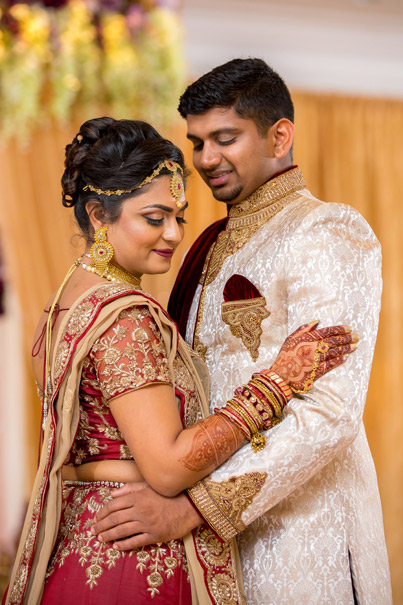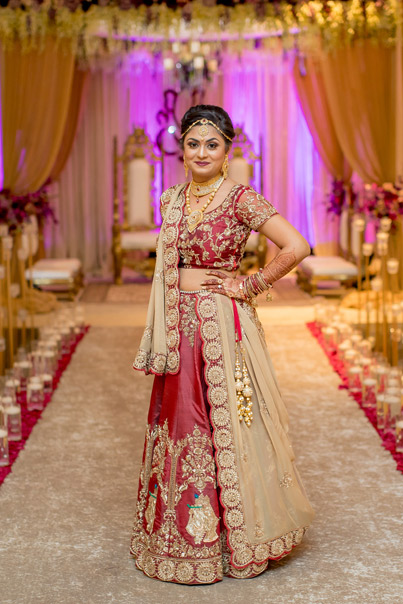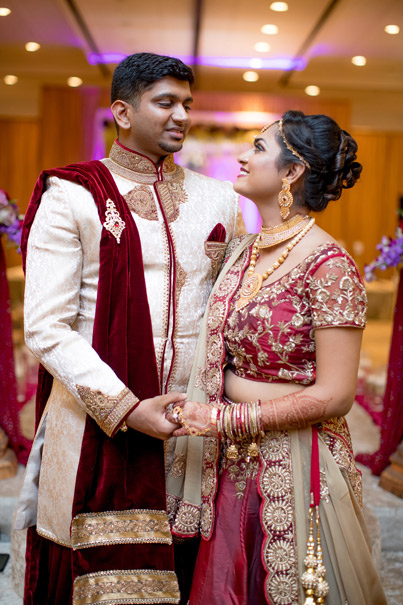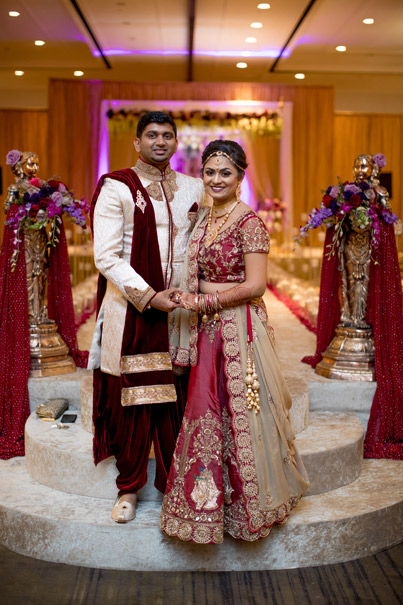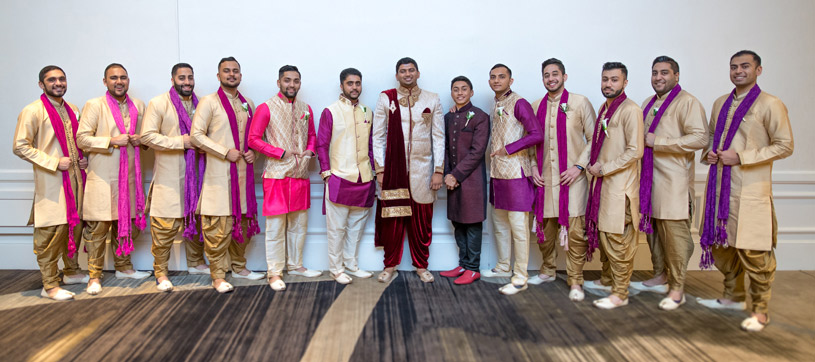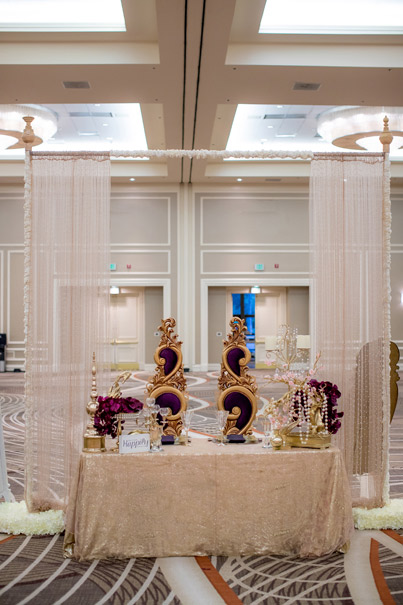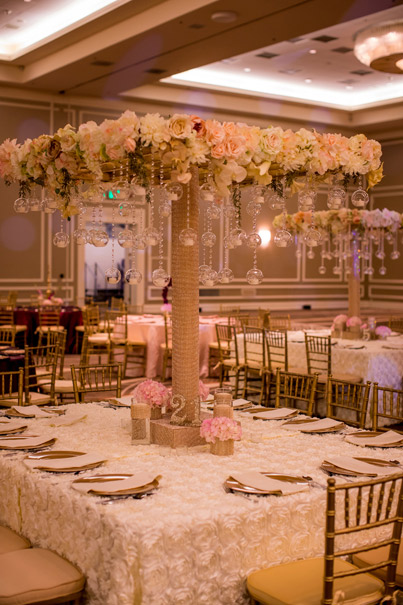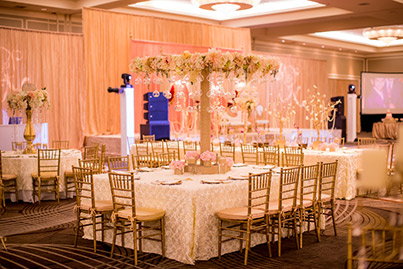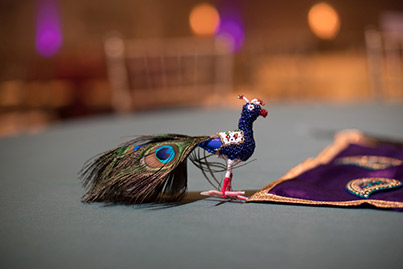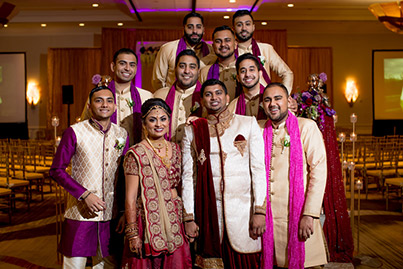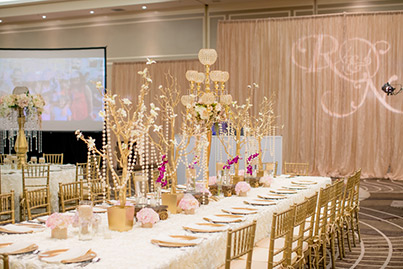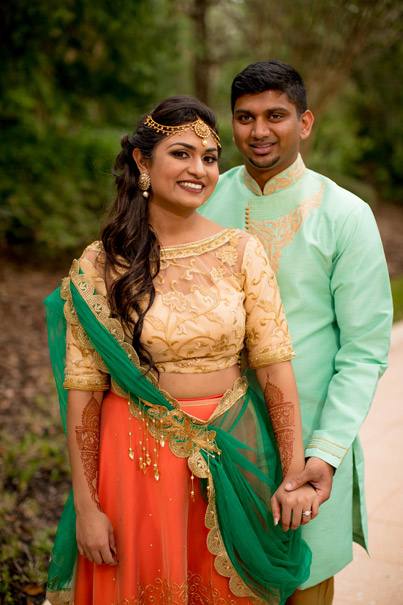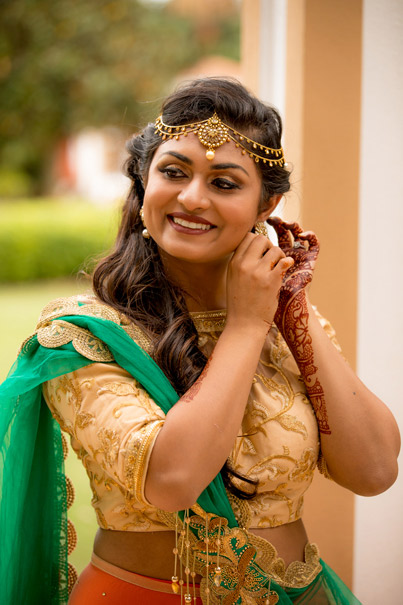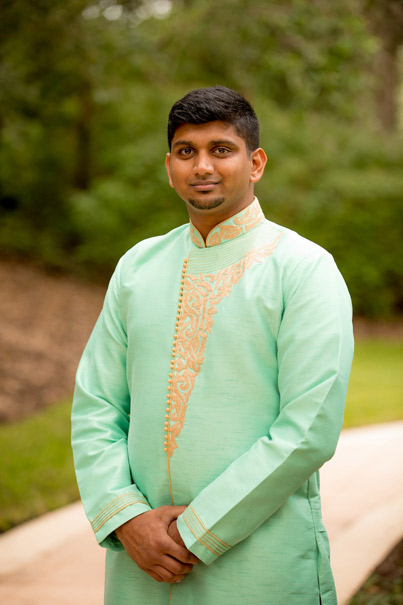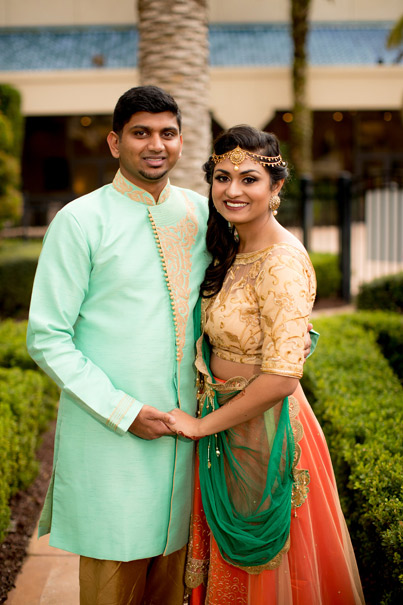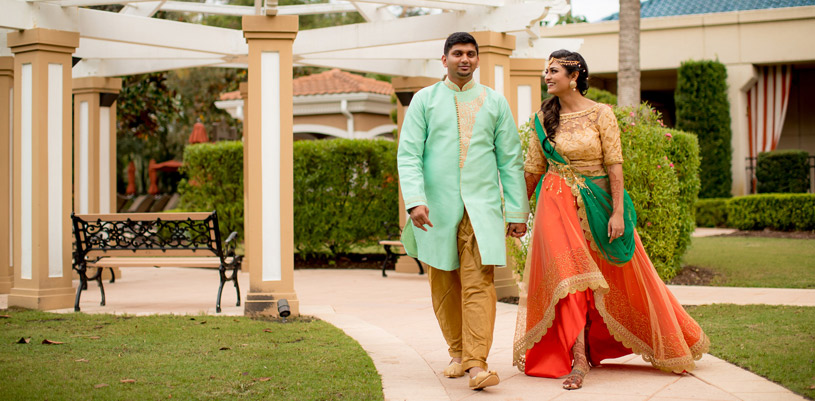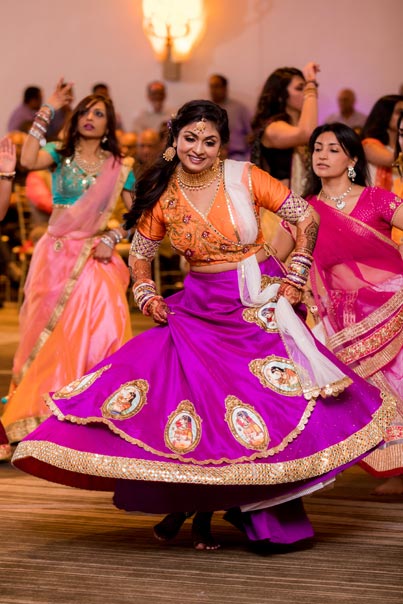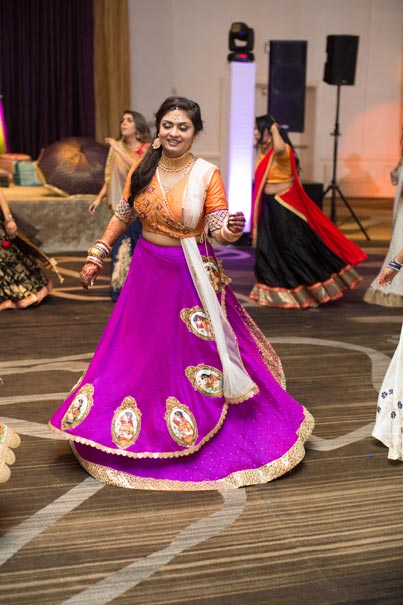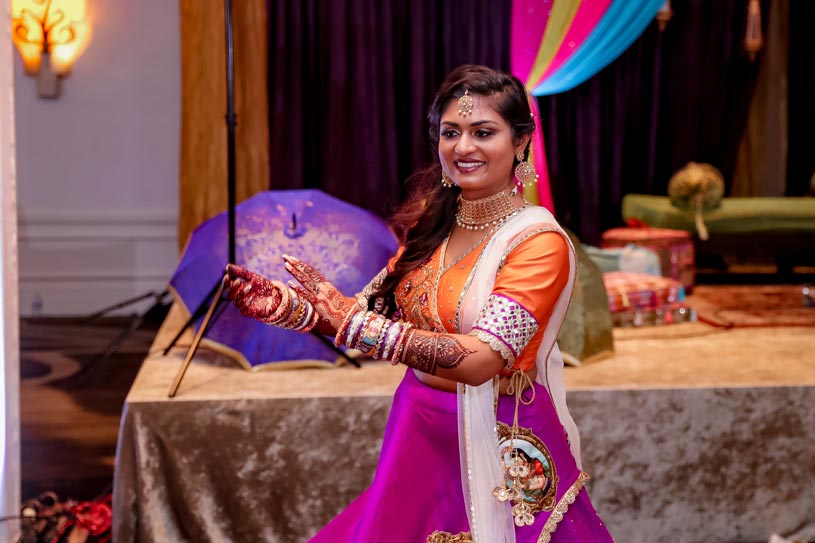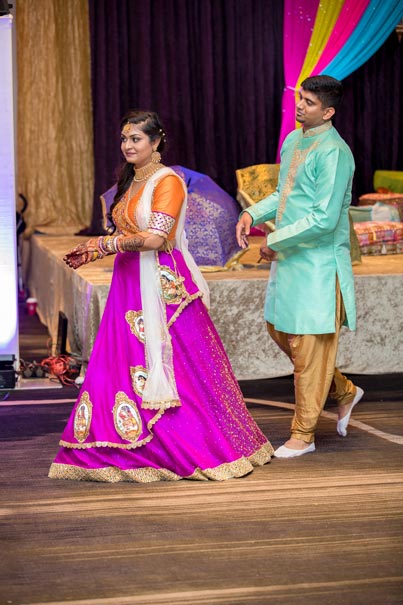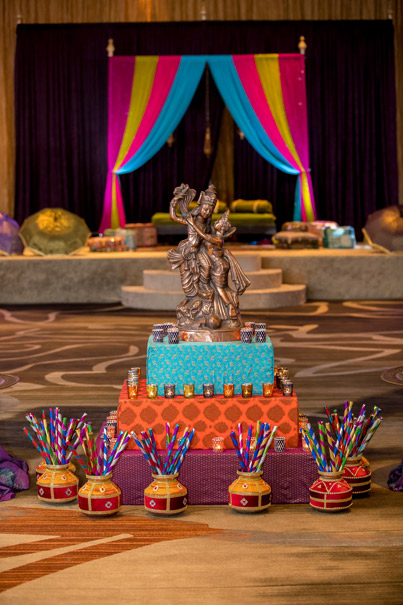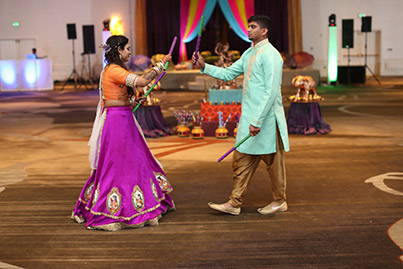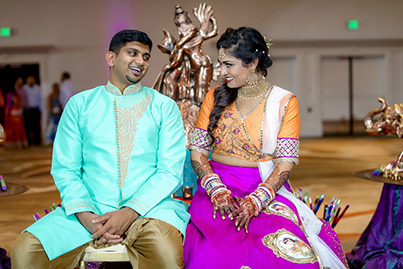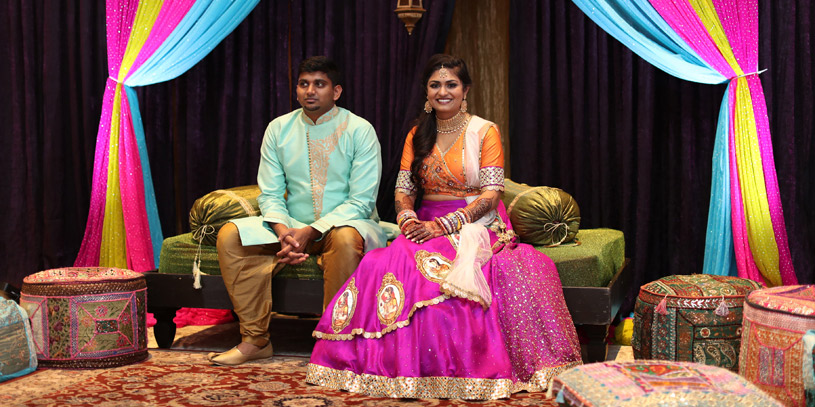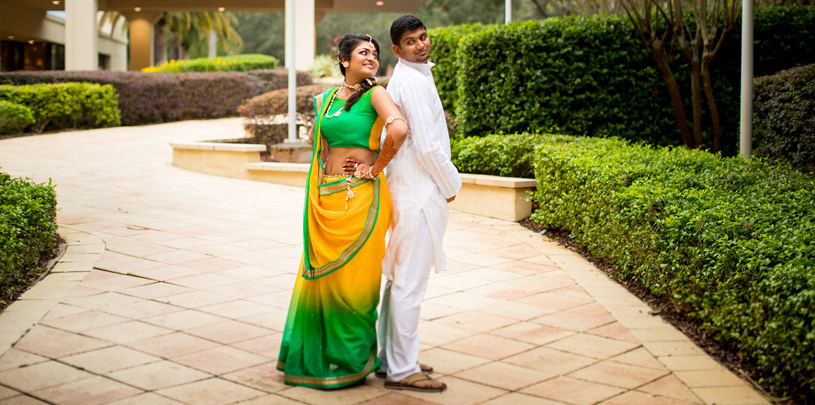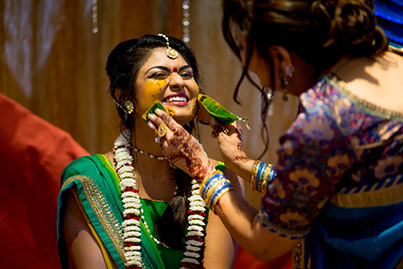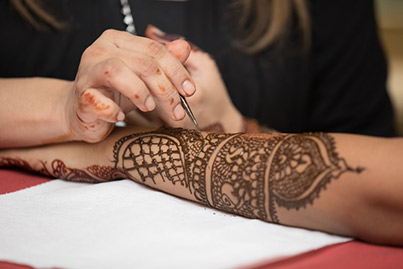 Indian Wedding Planning
Indian lavish wedding
pre-wedding events
Indian Wedding mehendi
Indian Wedding Jewelry
Indian Wedding Hairstyles
Indian Wedding Decorations
Indian Wedding garba
Indian Wedding Traditions
Indian Wedding Photography