Rajul Kulshreshtha to Join as CEO of Madison Media Plus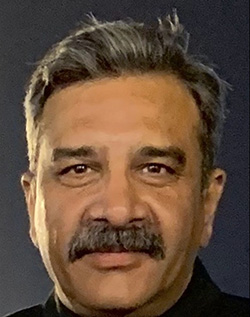 Madison Media Plus has named Rajul Kulshreshtha as their next CEO (Chief Executive Officer). He will be responsible to look after the agency's Delhi operations. Kulshreshtha's tenure as CEO will be of 3 years. He has over 25 years of professional experience working with media agencies.  He had served in various leadership roles in advertising, media and outdoor agencies, consulting, sales and entrepreneurship categories across India, Indonesia, and Singapore.
The senior officials of Madison world have already confirmed Kulshreshtha's appointment. Vikram Sakhuja, Partner and Group CEO, Madison Media & OOH, read, "I am delighted to have a dynamic leader like Rajul join our team. Am confident that Rajul will be able to add tremendous value to both our clients and our team in Delhi."
Kulshreshtha said on his appointment as Madison's CEO, "I have always been an entrepreneur at heart and building businesses have been a passion. I will continue to pursue that passion here at Madison. Working with Sam, Vikram, and the team is a great privilege and one that I will value and learn from. Having met the team here, I do believe that there is a lot that we can achieve together and add huge incremental value to our clients."
It is to note that Madison has been actively involved in beefing up its senior leadership team for a year. Previously, Amol Dighe was appointed as CEO, Madison Media Ultra and Head Investments. Also, Shan Jain was appointed as Chief Strategy Officer, Madison Media last year.
Madison Media Plus
Rajul Kulshreshtha
CEO
Chief Executive Officer
media agencies
outdoor agencies
consulting
sales
entrepreneurship categories
India
Indonesia
Singapore
Vikram Sakhuja
OOH
Amol Dighe
Shan Jain