Ranveer Singh Was his Only Choice for Kapil Dev, says 83 Director Kabir Khan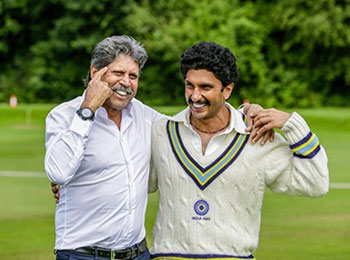 It is the celluloid portrayal of the magic of June 25, 1983, when the Indian Cricket team created history by winning the World Cup for the first time.
The movie 83 is due for release in theaters on December 23, 2021.
Based on a real-life incident, the film narrates the wonderful journey of the Indian Cricket Team in the World Cup of 1983 where, starting as underdogs, they ended up being world champions.
It was a proud moment for all Indians, especially cricket lovers, when India was put on the map of international cricket.
The film is directed by Kabir Khan and is produced by Reliance Entertainment, Phantom Films, 83 Film Ltd., Sajid Nadiadwala, Kabir Khan, Vishnuvardhan, and Deepika Padukone.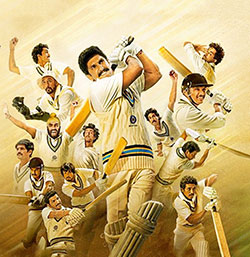 Ranveer Singh is playing the role of former Indian captain Kapil Dev, and Deepika Padukone his wife, Romi Dev.
Director Kabir Khan, in his recent interview, mentioned that ever since he came on board as a director of the film, he had only Ranveer Singh in mind because of his fantastic ability to make a role believable.
The trailer of the film was released on November 30, 2021, and was hugely appreciated by both the film's fraternity and the viewers.
It seemed that director Kabir Khan was right in his choice.
Ranveer looked like the celluloid version of Kapil Dev both from his actions and gestures, which overwhelmed both his and Kapil Dev's fans.
Cricket and film lovers are eagerly waiting to watch the historic moment again on the silver screen and feel the passion!
Movie 83
Ranveer Singh
Deepika Padukone
World Cup
Cricket
India
Kapil Dev
Romi Dev
Kabir Khan
Director