Retirement Community with an Indian Focus Planned for Pembroke Pines
In late March, Desh-Videsh sat down with Martin Hamburg and Radhey Singhal from MJM associates and Sanmar Realty to learn more about their planned retirement community, Lotus Manor, to be built in Pembroke Pines.
Desh-Videsh: Why a retirement community for Indo-Americans?
RadheySinghal: Besides the obvious answer that we are all getting older, there are very few choices in this country for Indo-Americans seeking a comfortable, culturally friendly retirement community. In India, Independent Living and Assisted Living communities are sprouting up all over. Even though we in the United States have been very successful in many aspects, we are quickly falling behind our peers back in India when it comes to offering life alternatives for our seniors.
Desh-Videsh: So will what you are planning to build be only for Indo-Americans?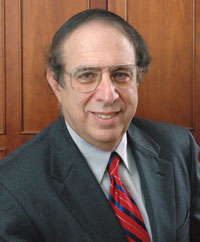 Martin Hamburg: Certainly not. Lotus Manor will welcome all. You will find everything that is present in the best American seniors' communities and then some. Pembroke Pines is ideally located close to the border of Broward and Miami-Dade counties, which will provide future residents with access to theatres, concert halls, sports venues, and art shows. In addition there are several temples in and around Pembroke Pines. It's a great place to consider retiring, and we intend to make it all conveniently accessible for our residents to enjoy with their friends, both Indian and non-Indian.
Singhal: My wife and I came first to Canada and then to Minnesota fifty years ago. Most of our friends have been here a long time as well, and we are truly Americans. We want what all Americans want for their retirement and then a few things more because we remain Indian and enjoy our Indian culture.
Desh-Videsh: By Indian culture, I assume you mean Indian food?
Singhal: Certainly Indian food, but that is just the beginning. We will have a vegetarian kitchen and a non-vegetarian kitchen. Every meal will include vegetarian and non-vegetarian Indian options as well as a selection of American/European food. Aside from food, we will also offer a prayer room and meditation courtyard, yoga courses, a fabulous spa, Indian entertainment, Indian study groups and, lest I forget, Bollywood movies. The long list of amenities even includes group activities such as cocktail parties, book clubs, investment clubs, card tournaments, and more.
Desh-Videsh: So there will be lots of activities?
Hamburg: We generally don't call them activities; I think that gives the wrong impression. We believe in the 3 E's: Entertainment, Events and Education. People of all ages like these things, and we will have them all geared especially towards the interests of our residents. We will be fully staffed with coordinators in each of these areas, but resident committees will be continually involved so that the residents get what they want.
Desh-Videsh: So does everything carry with it extra charges, or is all included in one price?
Hamburg: All of the meals, entertainment, and in-house events are included. In some instances, such as when you sign-up to go to the theatre or get a message in the spa, there is an extra charge.
Desh-Videsh: Let's switch gears for a moment and talk about assisted living. I understand that you will also offer assisted living and even Alzheimer's care.
Hamburg: Yes, we have been managing assisted living and Alzheimer's communities for 12 years. We are very proud of our assisted living programs and especially our fully evidence-based therapeutic program for individuals with Alzheimer's disease. I am on the faculty at Weill Cornell Medical College and have been interested in memory and Alzheimer's disease as well as with helping families deal with Alzheimer's disease for my entire professional life. We have not learned how to cure Alzheimer's disease, no one has, but we have learned how to slow down the progress of dementia giving the resident more happiness and giving families a longer time to enjoy interactions with their loved-ones.
Desh-Videsh: Let's return to cost again for a minute. How expensive will all this be?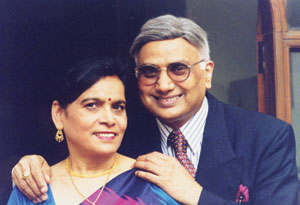 Singhal: It is a little too early to say. We know that to provide all of the planned amenities, it cannot be cheap, but we are committed to providing honest value. All our residents have a right to expect that.
Hamburg: We also intend to provide two financial options, straight rental or a buy option. We can't do a traditional condominium, but we will offer a lease with Club Bond, like a golf club bond. In addition to being able to get your money back under certain conditions from the bond, you can also sell your bond and transfer your lease to a new buyer for whatever the market dictates. If there is inflation, you can make money on the sale of your bond. At the same time, you'll enjoy a significant reduction in rent if you buy a bond, and also, if you are a bond holder and you want to be absent from your apartment for more than two months, such as in the summer, you get another reduction, a vacancy rate. So there are financial options and ways to add more value.
Desh-Videsh: You told me before we started that you have a web-based survey available, and you are interested in getting suggestions and comments on your plans for this community.
Singhal: Yes, if your readers go to http://lotusmanor.questionpro.com, they will find a short survey. It takes just two minutes to complete. We do not ask for your name or contact information, unless you choose to be kept posted on our progress. We hope if you think we are on the right track that you will share that with us, and if you have some suggestions on how we should do something differently or what we should add, then we are really happy to have your advice.
Desh-Videsh: Great. I hope you'll come back in a few months and tell us what progress you are making.
To take the quick two-minute survey about the Lotus Manor development, please visit http://lotusmanor.questionpro.com. Your opinions are appreciated, and feedback will be used soley for planning purposes.