Rishi Sunak's U.S. Immigration Path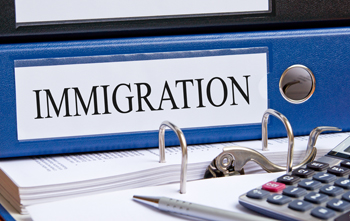 We are all very excited to learn more about the newly elected British Prime Minister Rishi Sunak.  What do we know about his U.S. Immigration journey?
This is a very interesting and timely question and one I was asked a few times over the last few days.  While I don't know the exact facts concerning his immigration journey, I can speculate approximately how and when the various steps were taken.   Did he follow a common International Student Path from F-1 visa to an H-1B visa to a Green Card?  Sunak's story may be a bit complicated to understand for non-immigration attorneys, but it is fascinating to investigate, and I really enjoyed researching and writing this article.
Common Green Card Paths for International Students 
1

st

Stage

2

nd

Stage

3

rd

Stage

4

th

Stage

5

th

Stage

Path 1

F-1 Visa

H-1B Visa

Green Card

Path 2

F-1 Visa

OPT

H-1B Visa

Green Card

Path 3

F-1 Visa 

OPT

STEM OPT

H-1B Visa

Green Card

  Path 4 *

F-1 Visa

Green Card
Path #4 is less common and generally occurs with students having advanced degrees and/or extraordinary ability                                                                 

                                                                               © Finberg Firm PLLC
The Honorable Rishi Sunak was born in England to parents of Indian descent.  Instead of coming to the United States for college on an F-1 visa, he stayed home to attend prestigious Oxford University.   After graduating from Oxford in 2001, Mr. Sunak began working for Goldman Sachs in the U.S. as an investment banker.    Goldman Sachs likely sponsored Sunak for an H-1B visa under a specialty occupation specifically to the financial field.   Since the H-1B lottery was not created until 2007, obtaining an H-1B or sponsoring an employee for an H-1B was a much simpler process back then.   Like clockwork in 2001 Sunak would have received his H-1B visa (which typically last 3 years) and then worked for GS from 2001-2004 in H-1B status.
Since we know that Mr. Sunak was a U.S. Green Card holder (before he recently renounced it in 2021), he would have likely obtained his permanent residence by means of an employer sponsorship.    So, when did he get his U.S. Green Card?   H-1B visas are "dual intent visas" where you can adjust your status to a lawful permanent resident (green card).  It is possible that the future British PM got his Green Card while working for Goldman Sachs.  However, I don't think that is the case.   If Goldman Sachs sponsored him for an employment-based green card (EB-1, EB-2, EB-3) he would have been ineligible for a Fulbright Scholarship.   "Persons applying for or holding U.S. permanent residence in the United States are not eligible".  
We know that Sunak studied at Stanford as a Fulbright Scholar so he would have had to have instead "entered" the U.S. under the J-1 visitor exchange program run by the State Department.   Therefore in 2004 he was still not a U.S. Lawful Permanent Resident but, on a J-1 visa.  As on script, Sunak then returned home to England upon graduation from Stanford in 2006, a condition of the 2-year foreign residency requirement for J-1 visas.  Many J-1 exchange visas require the student to leave the United States and return to their home country for two years before returning to the U.S. for education or work.     
In 2009 he came back to the United States to launch a new hedge fund firm called Theleme Partners.  Based on my research Rishi likely entered the U.S. on an investment visa such as an E-2 or under an L-1 visa for executives and managers.   It is also possible that he could have even self-petitioned and applied for his own EB-1 or EB-2 green card as an individual with extraordinary or exceptional ability.  Based on his already impressive education and work experience in the U.S. and back in the UK, he would have been a strong candidate for an extraordinary ability visa. 
Therefore, the new occupant of 10 Downing St. likely obtained his U.S. Green Card sometime after 2006.  I am sure the details will emerge in the near future once more in-depth biographies are requested and created.    While the U.S. Green Card is the goal for so many, why on earth would he ever renounce his U.S. residency?  Let's not forget there are tax consequences and sometimes political restrictions for those holding U.S. permanent residence.   I think in this case it worked out okay for the UK's new PM to eventually give up his U.S. status.  Interestingly, I have had clients consult with me about trying to get back their U.S. residence or citizenship after renouncing them.   Remember that renouncing or abandoning your U.S. residence is a decision you should make only after carefully consulting with both a qualified international tax specialist and an experienced U.S. Immigration Attorney. 
This article does not constitute a solicitation or provision of legal advice and does not establish an attorney-client relationship. The answers provided should not be used as a substitute for obtaining legal advice from an attorney licensed or authorized to practice in your jurisdiction. You should always consult a suitably qualified attorney regarding any specific legal problem or matter on time.
---
---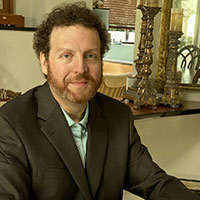 Attorney Seth Finberg is a 2005 graduate of the University of Georgia School of Law and is a member of the Georgia Bar and the American Immigration Lawyers Association (AILA). He is the owner and founder of Finberg Firm PLLC (located in Ft. Lauderdale, FL) and he represents clients nationwide and internationally in the areas of business, employment, and family-based immigration. Mr. Finberg is an active member of the Miami Asylum Office Committee for AILA South and Central Florida and he serves as a legal captain in pro bono clinics for Temporary Protected Status. Seth has been recognized for his outstanding pro bono service by the South Florida chapter of the American Immigration Lawyers Association, winning their 2021 Pro Bono Champion award. He can be reached by phone at (954)-843-3568 / (954) 249-6603 or by email at seth@finbergfirm.com or at www.finbergfirm.com .