Rohit Shetty & Ranveer Singh may join forces in comedy
Simmba earned Rs 240 crore in India, a number that spells success for Rohit Shetty and Ranveer Singh. The film is so liked that fans are clamoring for a sequel with hopes one is in the works.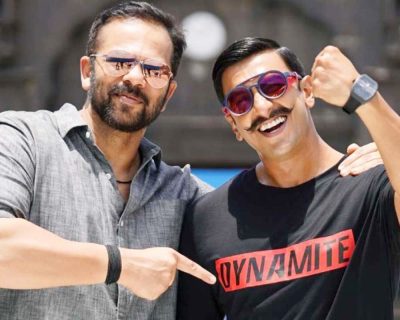 The duo certainly appears to have hit it off and plan to get together again. This time around it is a comedy all the way. Bollywood Hungama reports that Rohit is looking to branch off from the Golmaal line. The lockdown gave him ample time to reflect and develop a comedy. He pitched it to Ranveer who was fired up once he heard the proposal. Ranveer has not done a comedy film in the Shetty style and agreed immediately.
The fly in the funny ointment is that Ajay Devgan is fully booked for the next one year, pushing back Golmaal 5 by a year. It was supposed to be released by Diwali 2020, but it will likely put in an appearance by the end of 2021.
Simmba is not the first time the pair of Rohit and Ranveer has come together. They have worked on commercials and developed a fondness as well as mutual respect. Simmba simply underlines and cements the partnership. Ranveer is likely to get some practice acting in comedy films from the Gujju comedy Jayeshbhai Jordaar. His next film is '83, which co-stars his wife Deepika Padukone.
Simmba
Rohit Shetty
Ranveer Singh
Bollywood Hungama
Golmaal
Ajay Devgan
Diwali 2020
Gujju comedy
Jayeshbhai Jordaar 83
Deepika Padukone