Sa Re Ga Ma Pa – Singing Superstars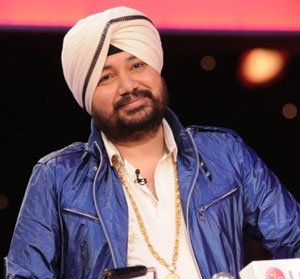 Zee TV's Sa Re Ga Ma Pa Singing Superstar is all set to take the nation by storm with 18 melodious challengers chosen by a panel of five talented judges from 165 auditioning centers. The 2010 judges are Daler Mehndi, Sajid Wajid, Vishal Dadlani and Shekhar Rajviani.
Auditions were held in Indore, Bangalore, Guwahati, Baroda, Bhubaneshwar, Kolkata, Nagpur, Mumbai, Jalandhar, Lucknow, Jaipur and Delhi. Auditions were also held around the world in Dubai, New York, London, Australia, Bangladesh and Pakistan.
In this season of Sa Re Ga Ma Pa Singing Superstar, the embodiment of its mother brand aims to give the country its very own singing icon, one who has a voice that we can proudly say is the 'Music Ki Nayee Awaaz.'
Here's what the mentors and host, Purab Kohli, have to say about this season's show: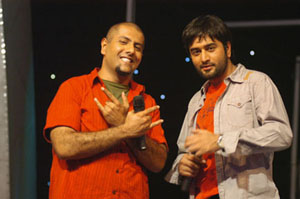 I have been following this show for a long time and we just hope that the singer we are trying to find on this show should be better than what we are. We want the person to be four steps ahead in portraying his/her versatility when it comes to singing. And if we succeed in finding such a singer then it would be a victory to the entire team of this show.
– Daler Mehendi
Sa Re Ga Ma Pa is a place from where genuine singers are born and so Shekhar and I have seen this platform as an opportunity where we get to see and guide singers who later in their life turn out to be national singers. So it's a big honor for us to be a part of this show.
– Vishal Dadlani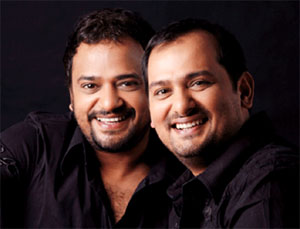 In a lyrical way said, "Singing is a diverse river where the singer who rises up on the wave sinks into it and the one who sinks into it is the one who really rises up in his life." So I'm here to search that rising star of India.
– Wajid
The stage of Sa Re Ga Ma Pa is our favorite ground and so our aim on this show would be to make these contestants realize their own potentials and make them capable enough to create an identity for themselves and I think we will really do well in that.
– Sajid
I myself am a music buff. I have earlier been associated with a music channel for long but haven't hosted a reality show. I feel it's going to be a great learning experience for me. I'm going to be a spokesperson for the 13 contestants.
– Purab Kohli