Shubhangi Atre of Bhabhi Ji Ghar Par Hai misses Saumya Tandon
There were rumors that Shubhangi Atre and Saumya Tandon do not get along with each other. However, Shubhangi put to rest all such rumors by declaring that she misses Saumya very much. She said that both gave their best to the show. If they had misunderstandings, it was natural, but they always respected each other and behaved properly.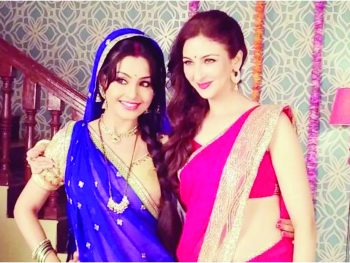 The makers of the show loved the fact that both behaved well despite their differences of opinion and that they gave their best to the show.
Nehha Pendse replaced Saumya. She will now take on the role of Anita Bhabhi. In the meanwhile, the entire load is on Shubhangi. However, she rose up to the challenge and did her part. Nehha brings in a whiff of fresh air and, hopefully, the two share a wonderful chemistry on and off set. Shubhangi says that Nehha is a great person and great actor too. Variety is the spice of life and one good thing leads to another, as they say.  Nehha has just tied the knot with Shardul Bayas. Aasif Sheikh states that Nehha Pendse is the perfect Bhabhi. Saumya too chimes in by saying that Nehha is perfect for the role.  
What are Saumya Tandon's plans? The Jab We Met actor may have set sights high and could be on the lookout for greater opportunities. As for Angoori Bhabhi, Shubhangi says 2020 gave her remarkable lessons.
Click Here for More
Shubhangi Atre
Saumya Tandon
Nehha Pendse
Anita Bhabhi
Shardul Bayas
Aasif Sheikh