Veer's life upturned due to Bani lookalike Rani in Naagin 5
Just when you think life's car was in cruise control, here comes along a pothole or bump to set the car off course. In Naagin 5, poor Veer is in for an upset and all because of Bani lookalike Rani.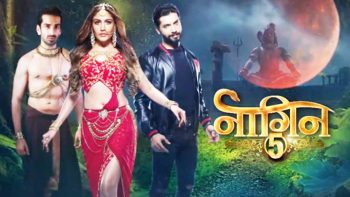 Before we get to that part, the two, namely Veer and the Bani duplicate Rani, take part in a bike race. When the race is over, she shows him her face and Veer is shell shocked. WTH, this Rani looks exactly like Bani. That leaves him wondering who this Rani really is. Can't blame the poor guy.
The show is likely to end in Naagin 5 but before it does, it wakes viewers from their stupor by throwing in this twist. Sharad Malhotra chants on Twitter "Bani bani Rani ya Rani bani Bani." To tell the truth it could be either.
Surbhi, who plays Bani, also has questions: "Yeh Rani Kon Hai?" Maybe we should call in Sherlock.
Fact is, Surbhi Chandna gets a makeover and could possibly be the double role Rani aka Bani. Is she, really? Who knows? Keep up with Naagin 5 as a revamped Surbhi could dazzle and the end could leave you gasping but for very different reasons.
Click Here for More
Surbhi Chandna
TV Serials
Naagin 5
Veer
Sharad Malhotra