Social Security Benefits – MUCH MORE THAN JUST RETIREMENT
By Devina Mistry, Esq. of Lieberman & Zagoria, P.A., Miami, Florida
South Asians play a great role in American society. We are successful engineers, lawyers, doctors, and other professionals. But we are better known for our entrepreneurial spirit and for being big business owners. If you ask a South Asian what they do for a living, most say they are self-employed business owners.
Working individuals pay federal income taxes in the form of Federal Insurance Contribution Act taxes (FICA), which includes the Social Security tax. However, a large percent of self-employed individuals arrange their financial affairs to pay little or no taxes. Though no one likes paying taxes, there are immense benefits to paying the Social Security tax.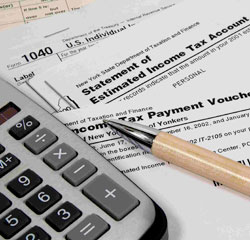 Most are unaware that Social Security encompasses much more than just retirement benefits. Disability benefits for individuals who are no longer able to work due to severe physical and/or mental impairments are also available through the Social Security Administration's federal programs. The tax provides coverage for not only Social Security retirement benefits, but also for Social Security disability benefits, Medicare, and survivor benefits.
In order to be eligible for these benefits, a working individual must pay the Social Security tax for a specific number of quarters to obtain insured status. If an insured individual becomes disabled prior to retirement age, the individual becomes eligible for Social Security disability and Medicare benefits.
It is essential that all working individuals, including self-employed individuals, ensure that they are paying the Social Security tax on a regular basis in order to be eligible for all Social Security benefits, not only for themselves, but also for their survivors. Social Security disability benefits provide a monthly financial benefit to cover cost-of-living expenses and provide for Medicare to cover the costs of doctor and hospital visits, prescriptions, surgeries, and other necessary medical treatment.
We all buy homeowner's insurance, life insurance, and auto insurance,
but many individuals neglect disability coverage. A healthy working individual can suddenly become disabled as a result of a motor vehicle accident, a diagnosis of cancer, or a host of other disabling impairments that could strike at anytime. Disabling impairments prevent employment, which can result in mounting medical bills and cause dire circumstances. Paying the Social Security tax provides a disability safety net.
In order to check your eligibility for Social Security benefits and the amount of benefit, call the Social Security Administration at 1-800-772-1213 and request a copy of your Benefits Estimate Statement (a statement is usually mailed to all taxpayers each year around your birthday). Visit the Social Security Administration to find out more at www.ssa.gov.
If you or a family member suffers from a disabling condi-tion that prevents you from retu-rning to work, please call me for more information at (305) 665-6464, email at devina@lgdisability.com, or visit www.socialsecuritydisabilitylawyer.com.