Somy Ali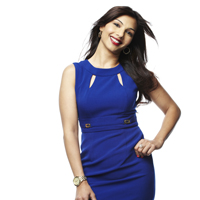 An immigrant from Karachi, Pakistan, Somy Ali and her mom and brother came to the U.S. in 1987 to escape an unstable home and pursue higher education. She eventually moved to India to work as model and Bollywood actress, where she worked on many modeling assignments and appeared in ten feature films. After this part of her career ended, Somy returned to the U.S. in 1999 to study psychology at Nova Southeastern University, and during this time, she developed a passion for journalism while doing talk shows at a local radio station. She began to study broadcast journalism at the University of Miami, but decided in 2003 to move to New York to pursue her growing interest in journalism and documentary filmmaking. She graduated from the New York Film Academy later that year with a degree in filmmaking. Somy completed three short films on controversial issues, like abortion, domestic violence, and teenage suicide, and moved on to the Connecticut School of Broadcasting to obtain a degree in broadcast journalism. Her first documentary, "I Can Survive", addressed the plight of a Pakistani rape victim, which aired at one of Hillary Clinton's benefits in 2005.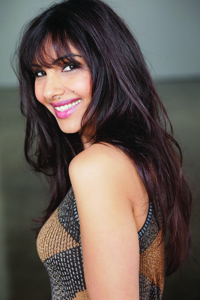 Somy founded a non-profit organization, No More Tears, with a mission to provide individualized assistance to victims of human trafficking and domestic violence. Since 2006, No More Tears has rescued over 500 adult victims and over 2,100 abused children. No More Tears works actively with police departments, the FBI, the Department of Homeland Security and other non-profits to coordinate its efforts. Somy's work with No More Tears has been challenging and often dangerous, as the organization has received death threats from abusers. But No More Tears is proud to prevail despite these obstacles and has never placed a single victim on a waiting list. In addition to declining a salary, Somy dedicates her personal savings to rescuing victims, and is motivated by her personal experiences to help those in need. She feels successful only when every victim begins a journey towards healing.
Somy has been awarded numerous times for her community involvement and volunteer efforts, including the Women of Peace award in 2010, India-US Chamber of Commerce Award in 2012, Broward County Women's Hall of Fame Rising Star award in 2014, and many more accolades. Somy credits her success at No More Tears to the many people and cooperating organizations who work diligently to help the victims of abuse, including their lawyers, therapists, Board of Directors, and donors. Somy regards her daily work as her own brand of self-therapy, and is grateful to be able to wake up each day and literally save lives.