Sui Dhaaga Embroiders on the Make in India Campaign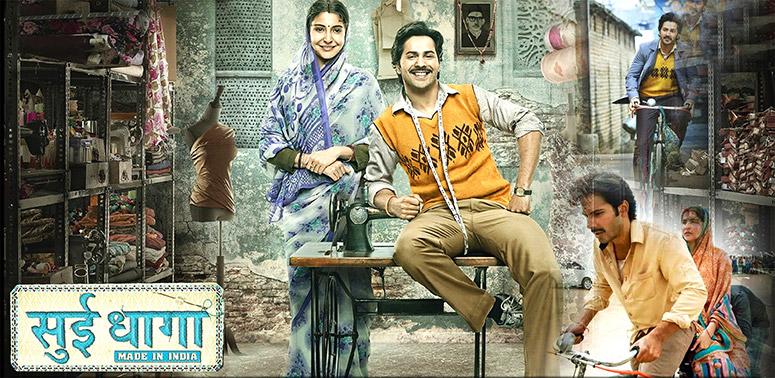 Sui Dhaaga Embroiders on the Make in India Campaign
Sui Dhaaga, directed by Sharat Katariya for Yash Raj Films, is a bitter-sweet story of human aspirations and perseverance in small-town India. Taking the Indian government's 'Make in India' campaign as a theme, the film shows us how an awakened pride, self-reliance, and hard work can conquer the odds and turn a no-account sewing machine handyman into a talented tailor with a successful business. The film has done a good job of depicting the reality of life in small towns in India.Varun Dhawan and Anushka Sharma are credible as Mauji and Mamta, a young, married couple with, at least at the start, little going for them. They live with Mauji's parents, have no privacy for themselves, and keep busy with ordinary household matters. Their fortune shifts after Mamta, angered by the insults that Mauji's employer subjects him to, pushes him to find a more dignified career. Ignoring jibes from his less-than-supportive father, Mauji launches a tailoring enterprise and starts on the eventful path towards success.While the plot is predictable, this is a charming, well-acted film, and the message of economic autonomy will resonate with most Indians, whether they come from small-town backgrounds or not.
Posted on: 11-2-2018 by: Deshvidesh