Sundar Pichai: An Influential Force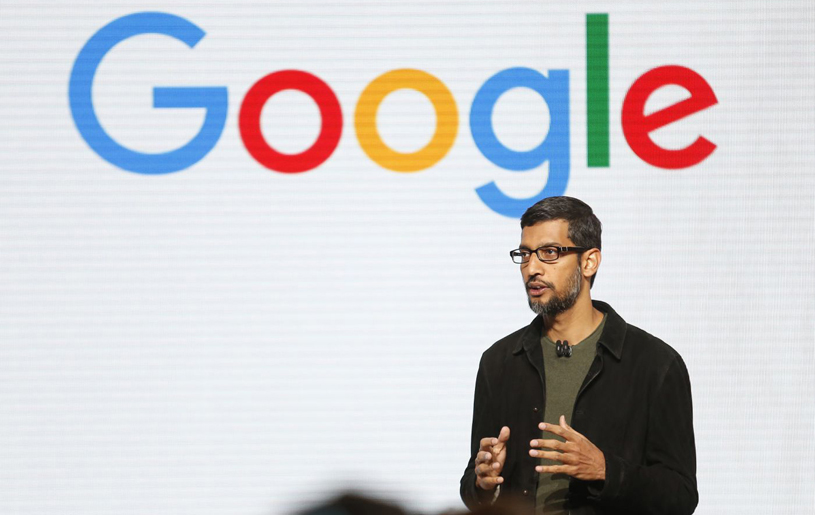 Indian American Sundar Pichai, who first began his career as a materials engineer and is now the CEO of both Google, Inc. and its holding company, Alphabet Inc., earned a place on TIME magazine's list of 100 Most Influential People of 2020.
Pichai was born in Madurai, Tamil Nadu, and grew up in Ashok Nagar, Chennai, with his family. He then attended the prestigious Indian Institute of Technology (IIT), Kharagpur. Pichai earned his MS from Stanford University, and then attended the University of Pennsylvania's Wharton School for his MBA. Before joining Google, Pichai worked at Applied Materials and consulting firm McKinsey & Company. Along the way, Pichai moved to the United States in 1993. He later married Anjali, whom he met while they were both students at IIT. The two have a son and a daughter, and now reside in California.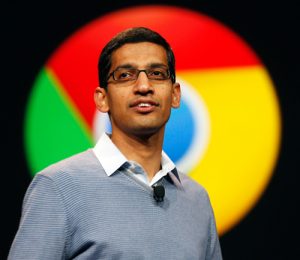 Pichai joined Google in 2004 as the head of product management and development. Reportedly, Pichai was pursued by Twitter in 2011 and considered for the CEO position at Microsoft in 2014, but in the end, he remained with Google. In 2014, Pichai negotiated Google's $3.2 billion deal to acquire Nest Labs. In 2015, Google co-founders Larry Page and Sergey Brin announced the creation of Alphabet Inc., a holding company of Google. Looking at Pichai's technical and business development skills, it was no surprise that he was named CEO of Google. In December 2019, he was named CEO of Alphabet, replacing Larry Page.
Larry Page speaks very highly of Pichai. When announcing Pichai's promotion, Page said, "Sundar has a tremendous ability to see what's ahead and mobilize teams around the super important stuff." He added, "We very much see eye-to-eye when it comes to product, which makes him the perfect fit for this role."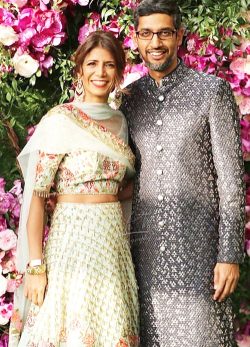 Pichai's stint as CEO of Google has brought about overwhelming success for the company, bringing stock prices up by 76%. Until August 2015, Google was run by its co-founders Larry Page and Sergey Brin and supported by former CEO Eric Schmidt. Pichai was a trusted member of the Google Leadership Team, and he went on to become an advisor to Page and Brin.
Recently, Pichai earned a spot on the list of the 100 Most Influential People of 2020, announced by TIME magazine. Jamie Dimon, chairman and CEO of JPMorgan Chase, writes Pichai's "analytical, humble and inclusive leadership will position Google to meet the moment. These are traits the world could use a lot more of in these times." He added that Pichai's unique story "represents the best of what we aspire for our society."
Pichai is well-known for his strong work ethic along with his natural talent, both of which helped his rise through the ranks of Google eventually leading him to take the reins of the company. Pichai was always well-liked as a leader at Google and more focused on results instead of standing out. That "substance over over style" attitude attracted attention as he rose through the ranks, and as CEO, his popularity soared. One Google employee said, "He is literally worshipped inside Google. Engineers love him. Product Managers love him. Business people love him."
In July 2017 when Pichai was added to Alphabet's board of directors, then-Alphabet CEO Larry Page said, "Sundar has been doing a great job as Google's CEO, driving strong growth, partnerships, and tremendous product innovation. I really enjoy working with him and I'm excited that he is joining the Alphabet board."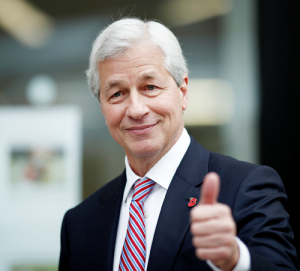 Pichai has been incredibly humble throughout all his life. Sharing his secret of how he maintains this humble attitude, he said, "It is always good to work with people who make you feel insecure about yourself. That way, you will constantly keep pushing your limits."
While on a tour to India, veteran reporter Harsha Bhogle conducted a Q&A session with students at a Delhi University. Bhogle said, "You've done what everyone has dreamed of doing."
After living in the US for over 27 years and becoming CEO of one of the most powerful companies in the world, Pichai has not forgotten his roots in India. He remembers his early years in India and once said, "Every evening we were drawn to the television by Doordarshan's special rendition of Sare Jahan Se Accha. Today, I'm excited to announce the Google for India Digitization Fund. Through this effort, we will invest $10 billion into India over the next 5-7 years. We'll do this through a mix of equity investments, partnerships, and operational, infrastructure and ecosystem investments. This is a reflection of our confidence in the future of India and its digital economy." He goes on to add "As we make these investments, we look forward to working alongside Prime Minister Modi and the Indian government, as well as Indian businesses of all sizes to realize our shared vision for a Digital India."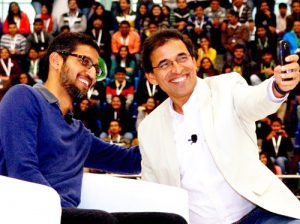 As an Indian American, Pichai made his community very proud when President Donald Trump named him as one among six Indian American corporate leaders to seek as the "brightest" and the "smartest" to seek advice from on how to get the US economy back on track after the unprecedented hit sustained due to the coronavirus pandemic.
A classic example of a middle class boy rising through the ranks, Sundar Pichai has done so through his innovative ideas and hard work. At every turn in his life, he has inspired millions by exhibiting qualities of a great leader despite his own set of challenges.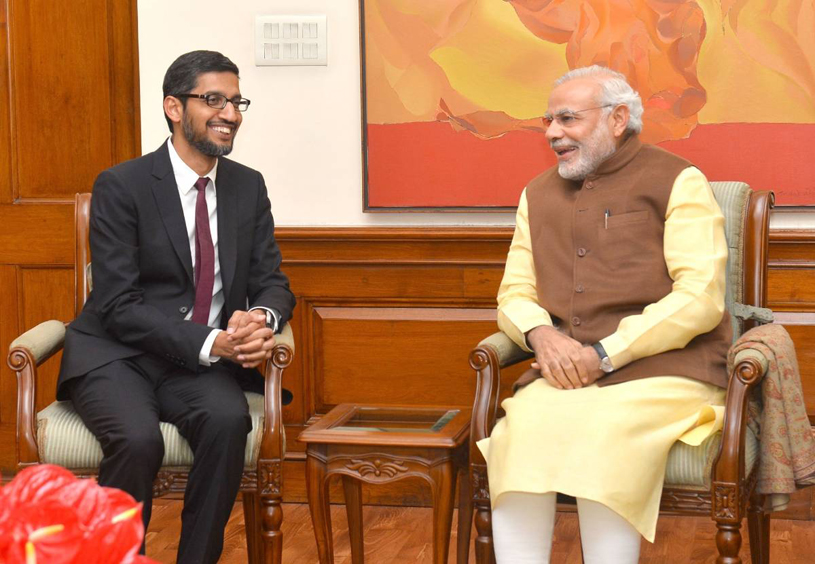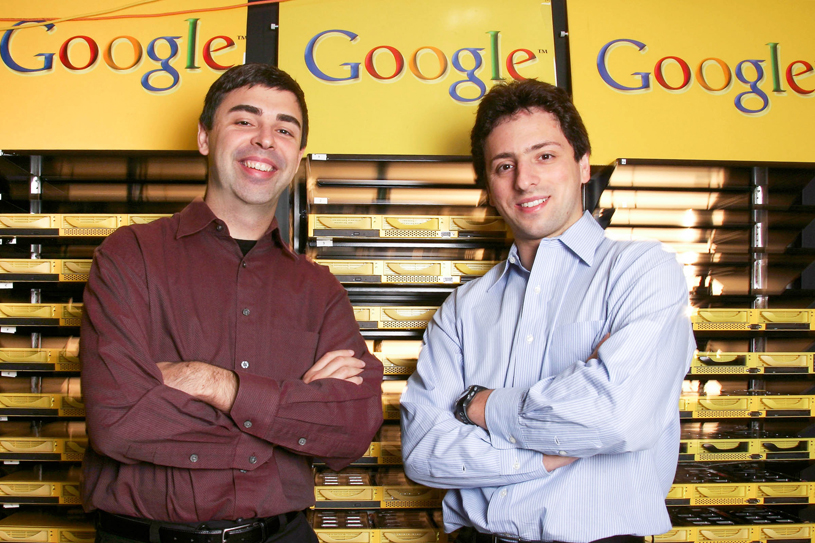 Indian American Sundar Pichai,CEO of Google Inc, CEO of Alphabet Inc,Most Influential People of 2020,Indian Institute of Technology (IIT), Kharagpur,Larry Page and Sergey Brin,Indian reporter Harsha Bhogle
Indian American Sundar Pichai
Indian American Sundar Pichai
CEO of Google Inc
CEO of Alphabet Inc
Most Influential People of 2020
Indian Institute of Technology (IIT)
Kharagpur
Larry Page and Sergey Brin
Indian reporter Harsha Bhogle