The Merger of Zee TV and Sony Entertainment in India
The two rivals of the Indian television industry have joined hands to form the biggest entertainment network in India. Zee Entertainment Enterprises (or ZEEL) has been able to find a fruitful solution to its struggle with its former rival, Sony Pictures Networks. The two big players of Indian television have decided to merge. Sony has agreed to make a growth capital investment of $1.57 billion in the newly merged business.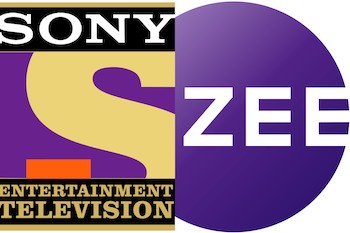 In this new business, Sony will have the power of appointing the majority of the directors. However, Punit Goenka, the CEO and MD of ZEEL, will remain in his position in the newly formed business. Being investors, Sony shareholders will own 53% of the shares of the merged business, while ZEEL shareholders will own 47%. The merger is expected to command a major share of the viewership of Indian television. However, this deal has yet to be approved by the Competition Commission of India and SEBI.
This merged identity will offer entertainment, news, sports, and movie channels in more than 10 languages. Thus, it will have a prospective source of revenue from ads and sponsorships due to increased viewership. The merger will pose a threat to the Disney and Star Network conglomerate, which now has 24% viewership within its control.
Disney and Star dominate in the telecasts of the cricket matches, which is a craze for a large section of Indian viewers. The merged business operation of Zee and Sony has to penetrate this telecast field in order to reach an even larger segment of viewers.
Zee Entertainment
Sony Pictures Networks India
Punit Goenka
ZEEL
entertainment network