The Namesake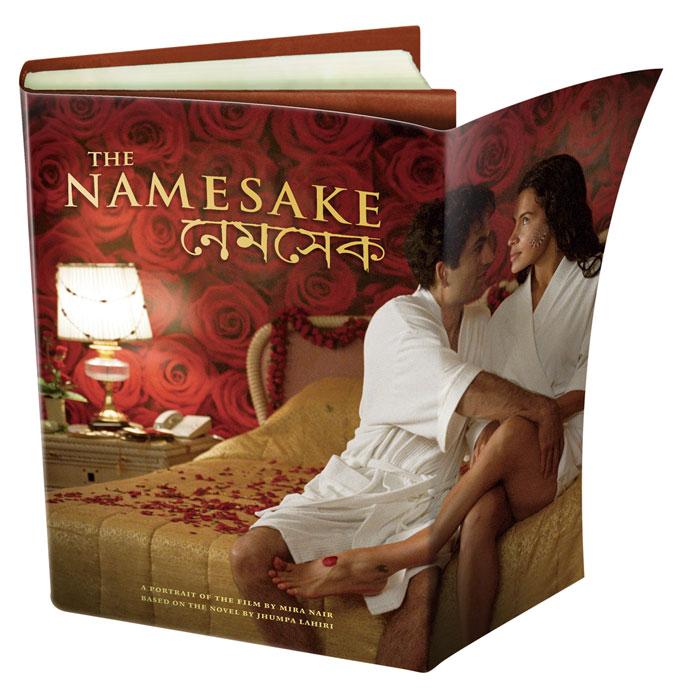 One of the best things about reading Ms. Lahiri's book, "The Namesake" was putting it down whenever the feelings of sadness, anger, distress, or joy came over me. Even better, I could put it down when I felt overwhelmed by empathy.
Sure, I could empathize with the Ganguli kids when the Bengali families went out on road trips carrying their tiffin boxes of food. I read about that, put down the book, and sank into a reverie about spring 1972 when our South Indian family took a suitcase with rice, tamarind paste, sambar powder, cooking pans, oil, papads, cans of chick peas and tomatoes, garlic, and onions, and drove up to the Adirondacks from Buffalo. We stayed in a cabin in a state park and my tiny mother-in-law, played beautifully by the American of Indian origin, actor Kal Penn.
The photography in the movie is wonderful, especially when it brings to life the Indian experience. The wedding scenes, interiors of homes, streets and shops all let Americans get a view of real life in India.
If I have one complaint about the movie, it is that I couldn't turn it off. Unlike the book, I couldn't put it down and take my time ruminating about our analogous experiences. I had to take it all in one lump, and either recall it later, or go back with friends and see the movie again.
Of course, I will get the video as soon as I can, if only to 'pause' and enjoy the scenes on the trains again and again.
Thanks to the movies "Gandhi" and "The Namesake," Indian train rides are presented in films as a good way to experience India. Except for the horror of the train accident, "The Namesake" train scenes propelled me back to 1980 when we bought a 30 day 'Indrail' pass.
My husband and I and our three children, ages 15, 13 and one, rode mostly second class sleeper trains from Madras to Hyderbad, Bombay, Lucknow, Naini Tal, Delhi, Benares, and back to Madras. We spent our time on the train looking out at the beautiful countryside, chugging into great cities, looking into the windows and backyards of people's homes along the way. We carried a big suitcase full of books that we read by means of small cabin lamps, as we stretched out on the wooden planks that were pulled down from the wall at night. We didn't read anything by Gogol, but we could appreciate the grandfather's words about books letting you travel without moving from your chair. There were times that books were the only thing that relieved the ache of sitting on a wooden bench while black soot from the coal engine spewed in through cracks in the windows. These days, people are probably reading "The Namesake" on the trains.
This past weekend I spent time with several Indian families whom we've known for more than 30 years. Everyone loved "The Namesake." Everyone used it as an identifying motif for times of their lives. Those of us over 60 identify with the elder Gangulis. Those under 40 wish there could have been a stronger development of Gogol's life. We all encourage our American friends to experience our archetypes.
I loved the movie as much as I loved the book. I will love the video even more. I look forward to pausing in many places, and remembering the fascinating life we've enjoyed as members of one of the newest immigrant groups in America.