The Newest Rx on the Market: Preventative Care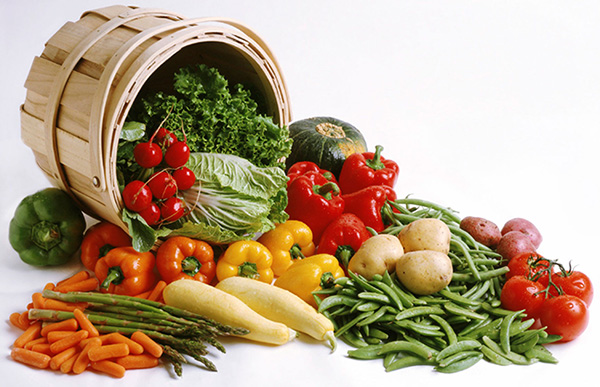 If you are a fellow South Asian whose family loves Indian food, I challenge you to open your pantries, open your refrigerators. More likely than not, you'll find packets of frozen sodium-packed meals, soup cans, starchy pastas, rice, cookie boxes, and Indian snacks outnumbering the fresh fruits and vegetables. A quick glance at my own pantry, and I realized the roots of many of our ailments lies in a lack of a balanced diet. Toss in an increasingly inactive lifestyle, and we have a recipe for an impending disease.
Cardiovascular disease does not necessarily have to run in one's family in order for it to be acquired. Many heart conditions are caused by poor lifestyle habits. Along with coronary heart disease come the comorbidities of diabetes and kidney disease.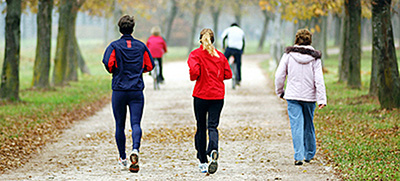 With co-existing health conditions, clinical management becomes extremely complex, expensive, and time consuming. In 2015, the Centers for Medicare and Medicaid Services predicted that our National Health Expenditure would be about 320 million dollars, which is about $10,000 spent on each person that year.
But bad news comes with good news: preventative care. Disease prevention has quickly become the foundation for new aspects of healthcare. We are now looking at fighting the risk factors that arise, rather than attacking the disease once it has been labeled and settled into the patient.
How do we tackle and eliminate risk factors? We have to first be aware of what risk factors are variable; these would include excessive weight, poor nutrition, and of course, a lack of physical activity. If left unattended, these can lead to obesity, chronic hypertension, and high cholesterol – then eventually heart disease and diabetes. The chance of sudden death with events like heart attacks or strokes also increases dramatically.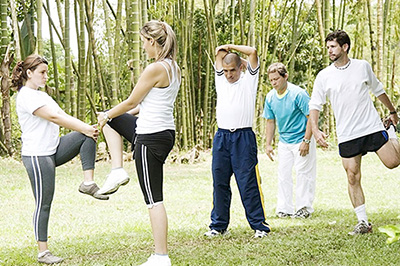 So let's work backwards to move forward. We are part of a culturally rich community that is proud of their heritage. Naturally, the flavorful food we cook and eat is no outsider to our traditions. Indian food is rich in ghee, a clarified butter. There are many health benefits to ghee, such as aiding the digestive system and even lowering the risk of cardiovascular disease. However, moderation is key – we have to stay aware of the purity of ghee we consume, along with how much oil we consume in our other meals. Try varying the types of oils you consume (sesame, olive, coconut oils). Another issue is how we cook our vegetables. A vast majority of South Asians are vegetarian – so a nutritious diet rich in vegetables shouldn't be a problem right? In actuality, it's not just about the food you eat, but how you eat it. Vegetable saabji or saak are often overcooked, over boiled, or fried. Overcooking can cause vegetables to lose their nutritional value. If vegetables are over boiled and drained, many of the nutrients get lost in the water. The best solution is to cook vegetables lightly, and quickly. Try to retain the original color and texture of the vegetable as much as possible.
Another danger for the Asian community is rice. The consumption of rice in the United States has increased over the past decade, and research is pointing to factors such as the increase in Hispanic-American and Asian-American populations in this country.. To avoid the negatives of this starch, consume it in moderation, balancing it out with wheat rotis or chappati. Another risk factor for high blood pressure is the salt we consume in our traditional food. Read labels on frozen Indian foods; stay mindful of the salt you throw into your saag paneer; try and reduce greasy, salty naasto such as gaathiya and fried samosas. The Indian diet can indeed be healthy as long as we are mindful of how we are consuming it.

And with diet, we must continue working backwards with exercise. The two work hand in hand to combat chronic diseases and their modifiable risk factors. According to the American Heart Association, the current guidelines recommend about 40 minutes of at least moderate aerobic activity only 3 to 4 times a week to combat cholesterol levels and lower blood pressure. To improve overall cardiovascular health, work towards 150 minutes a week of moderate to intense exercise. Don't be discouraged when you hear the word "exercise." This doesn't have to take place in a gym with dumbbells! Any kind of activity counts – go walking, jog to your favorite music, swim, or even bike. When you incorporate physical activity into your days on a consistent basis, you will find it becomes a routine for you. The week won't feel normal without it!

Positive lifestyle changes can combat genetic factors already present from our inheritance. Any age is the right age to start taking preventative measures against chronic conditions. We may not see it, but even the changes we make to our food pantries now, will pay off for the rest of our lives.

About the Author

Nisha Jani earned a Master's in Exercise Physiology and Sports Medicine from the University of Miami, where she also studied psychology and kinesiology. She currently pursues athletic training & strength conditioning, while working full time in cardiology. Nisha's expertise in exercise and physiology fuel her lifelong passions of dance, fitness, and teaching. She is passionate about bringing awareness to the community about the benefits of preventative medicine in the form of exercise and diet, favoring a holistic approach to well-being.